With holiday season approaching, it seems as the right time to open retail businesses in order to earn additional income. But due to the never-ending shortage of space availability, it's hard to open a big store, so why not go for trendiest pop-up retail culture? Over a last few years, pop-up stores have started getting popular as they are a cheaper solution to materialize retail skills. Colorado-based outdoor materials manufacturer Cocona Inc. has also opened Cliffside shop three-hundred-feet in the air to take on the trend. Touted as world's most remote pop-up shop, it is erected on the Bastille Wall in Eldorado Canyon to offer climbers athlete clothing when they need it the most, on the way to the top of the cliff.
Dave Bywater, an experienced climbing ranger in Grand Teton National Park and VP of Commercial & Military Sales at 37.5® Technology, keeps the shop open from sunrise to sunset. At the shop, climbers can purchase apparels from Adidas, Rab, and Point6, all made with 37.5 technology. The fabric offered by the company helps climbers maintain ideal temperature of 37.5° C while trekking at high altitudes. This innovative fabric has active microporous particles made of volcanic sand and coconut shells with activated carbon that captures and release moisture vapor to increase drying rates as well as eliminate musty smells.
This cliffside pop-up apparel shop is not for common travelers, as one has to climb up to the middle to reach the shop. Sounds like a crazy idea, however, its organizers are also donating money to climbing organizations and national parks which seem like a great job.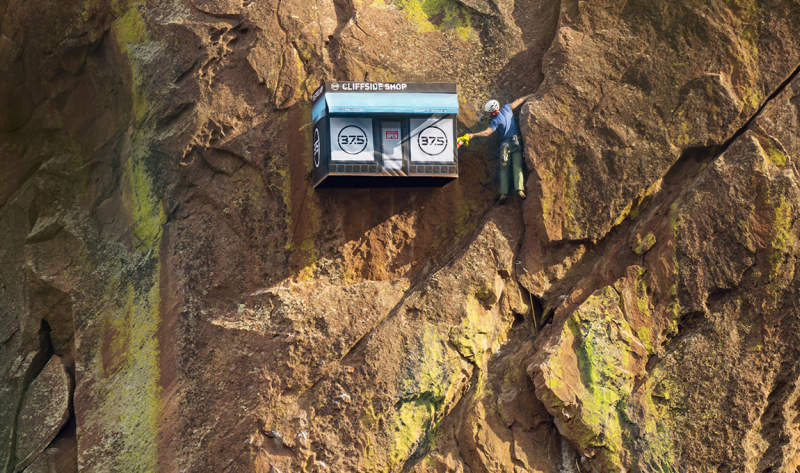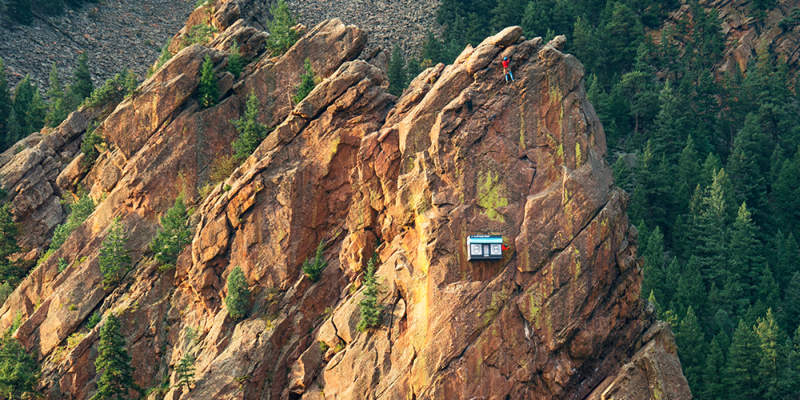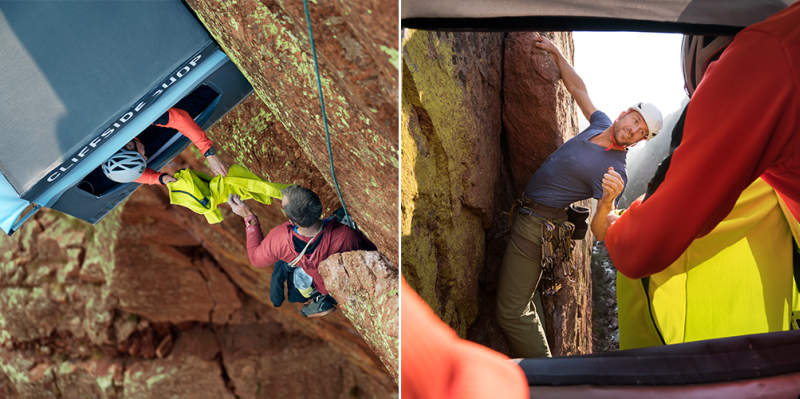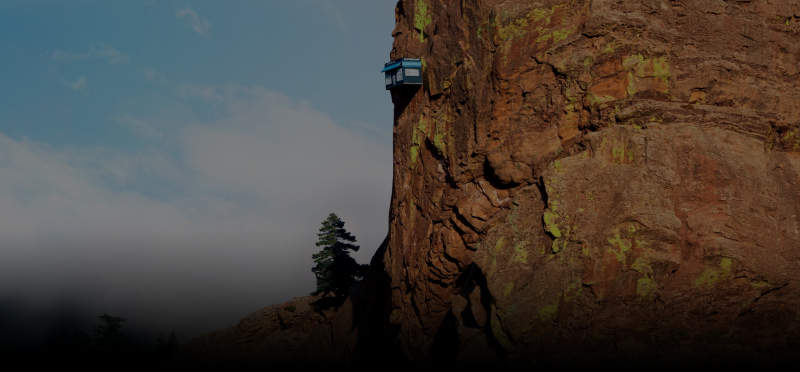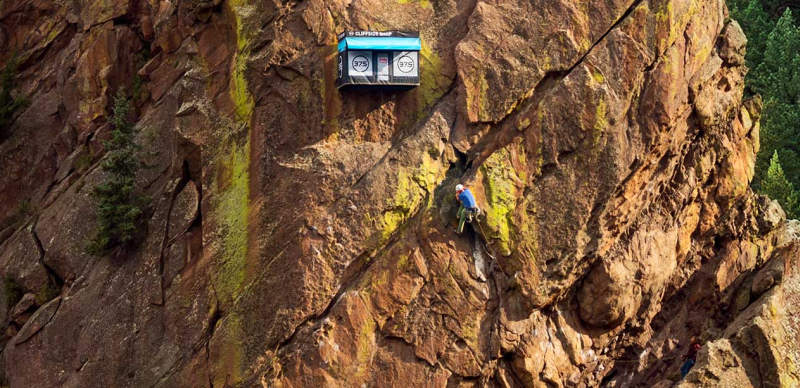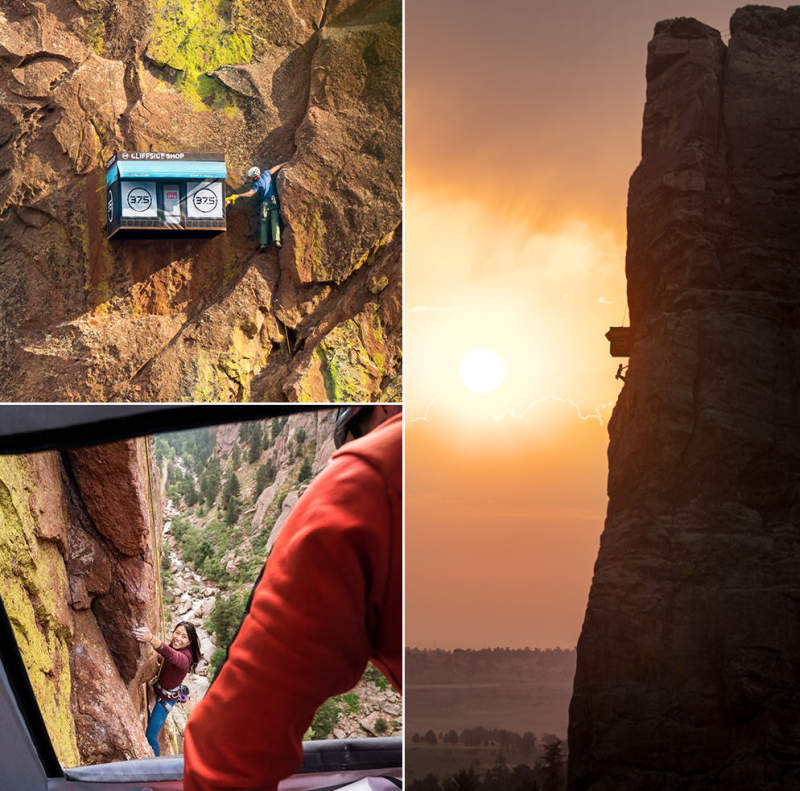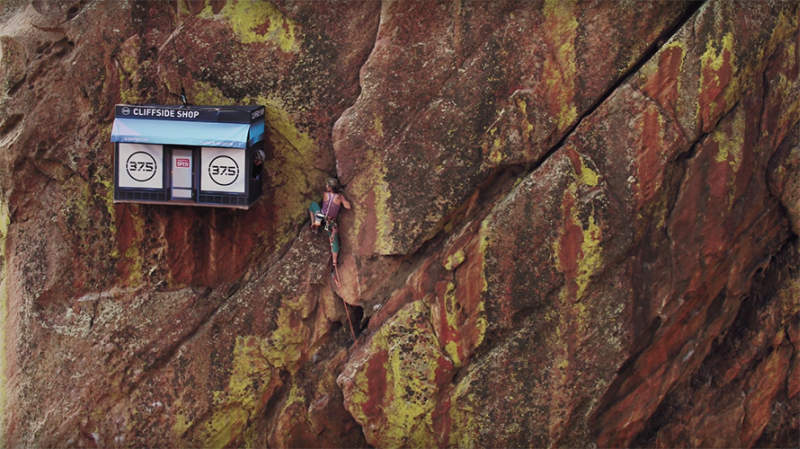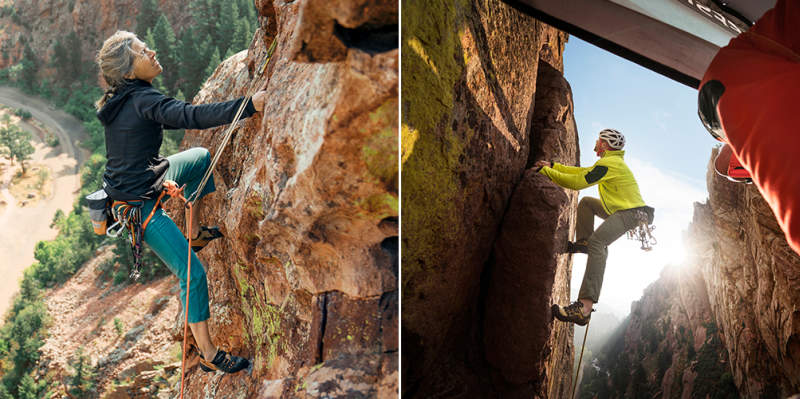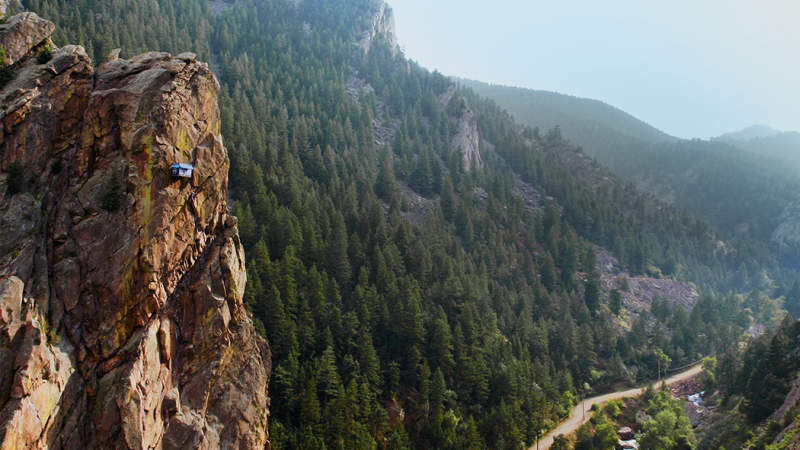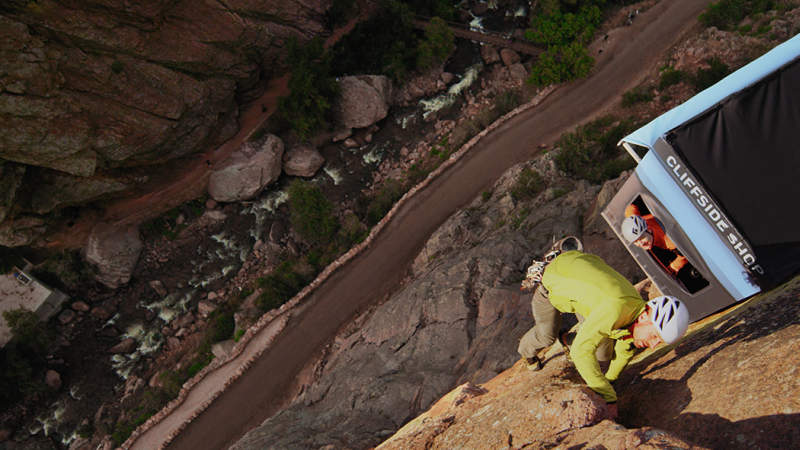 Images: Matt Irving