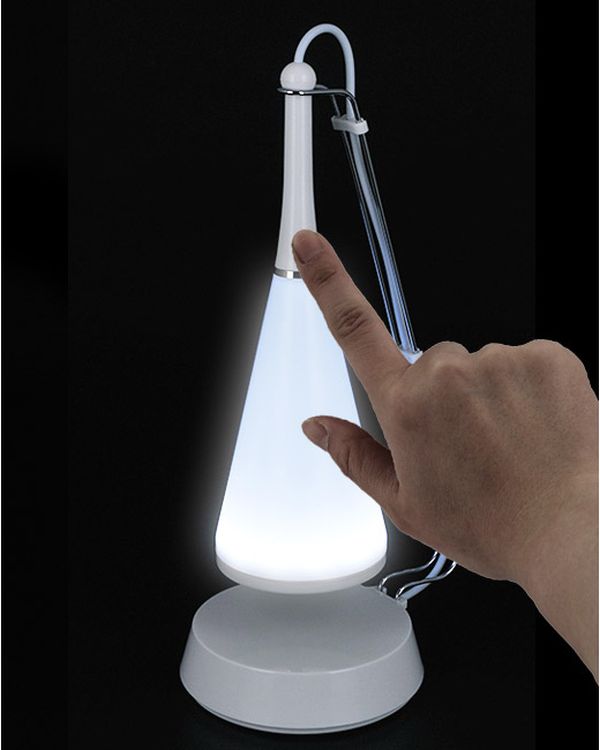 How about a simple accessory that can add a touch of lighting decor to your work station, and also have some audio related functionality? Well, the so named 'Clione' does exactly that. A Japanese made bantam LED mechanism with touch sensitive features, the device also has a set of built-in speakers that can be connected to your computer or mobile device. The 'touch sensitive' attribute allows the user to control the dimness of light as well as on/off functions by just rubbing along the sensor portion of the Clione. And, when it comes to the speakers, one can connect them to a music player by using the conventional 3.5 mm audio jack.
Coming to its power supply attributes, the Clione utilizes a set of three AAA batteries. However, the contraption also comes with a rechargeable battery pack that can be juiced up by a simple USB charger. In this regard, the designers assure us that the LED lamp (comprising of 12 lights) could go for 4 to 8 hours on a single charge, while the speakers can last for around 2 hours with the same amount of charge.
Dimensions – 93 × 122 × 250 (in mm), Weight – 160 g
Price – 2,980 yen (around $30).
Via: Sirobako