Looking for a bedside table for your bedroom? Well, after looking at this intriguing side table you're most likely to forget regular, boring side tables. Milan-based design studio Soriano Blanco has created this striking bedside table that not only features a digital clock on its top, but also acts as a source of dim light at night.
The cubical bedside table is enclosed with a wooden frame that features a built-in light source and a digital clock displayed at its surface. To turn on the light, all you need to do its push its surface inside and a soothing ambiance of light will scatter within your entire room. It is the simplest and convenient way to turn on any lamp at night without searching for light switches on the wall.
Light source is powered by an electric power cord; meanwhile, the digital clock keeps the track of time on its surface all the time whether the light is on or off. The alarm set on the clock table gradually brightens up the light to wake you up with a warm and cozy feeling every morning. It is indeed the most fascinating bedside table in minimalist design we have seen so far.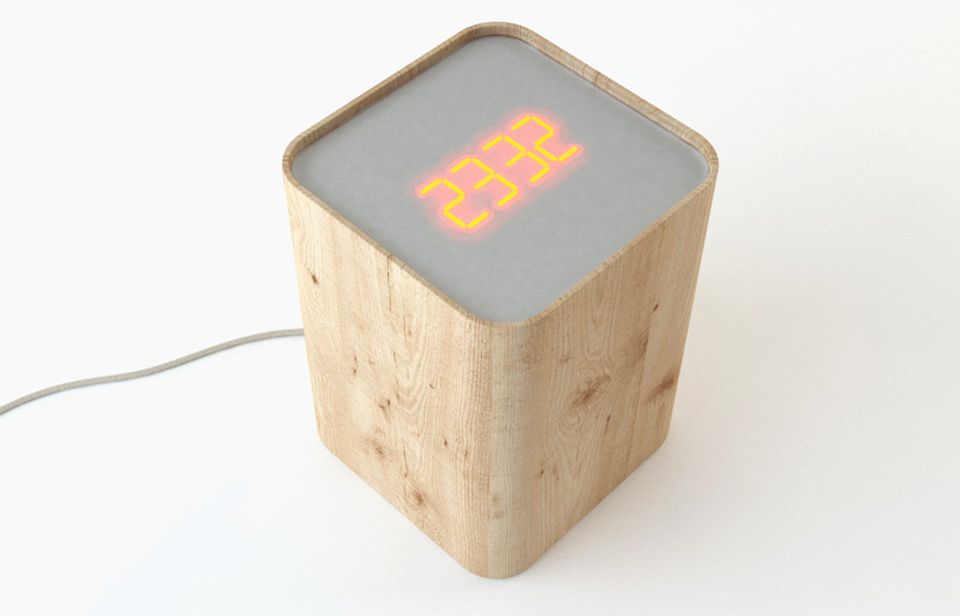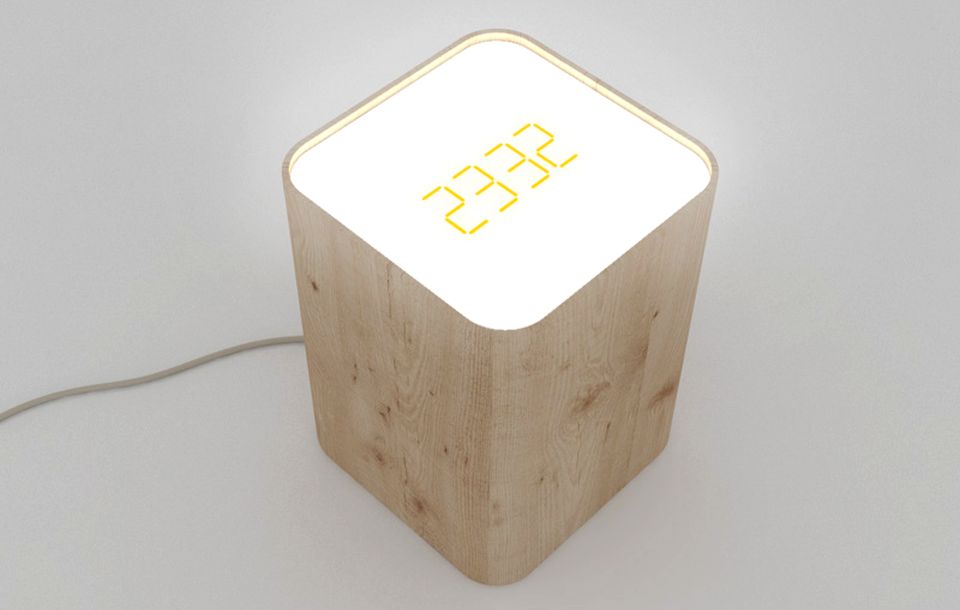 Source: SorianoBlanco