Tired of spending money on high energy bills due to air conditioners? Well, Australian inventor Professor James Trevelyan has probably brought an easy solution for you in form of the Close Comfort personal air conditioner that utilizes less than 350-watt energy to operate. This means it requires the same amount of energy used to power two ceiling fans, which is quite low compared to conventional air conditioners.
It is a pioneering patented innovation for effective cooling for up to two persons in a room, while using minimum power. Due to extremely low energy consumption, the AC can even work on a regular domestic UPS or alternate sources of electricity like generators or solar powered energy inducers. Another good thing about the AC is that it doesn't waste energy in cooling large spaces, unlike conventional air conditioners. In fact, it is installed with Smart Air Flow Technology that directs cool air towards a particular direction where it is needed, providing cool environment even on the hottest of summer days.
Close Comfort can be used both indoors and outdoors, as it doesn't require completely isolated space for cooling like typical air conditioners. Weighing 17kg- the AC unit is lightweight and compact, therefore it can be easily transported from one place to another. Moreover, it can work for long hours efficiently without requiring additional batteries, gas refills, etc. Besides being a personal AC unit for domestic purpose, it can also be used commercially in offices, hospitals and other public areas.
It is a revolutionary energy-efficient portable air conditioning solution for those living in hot climatic regions. Unfortunately we are not sure about its price and availability as of now, but it will definitely be a ground-breaking product to transform air conditioners in a smart way.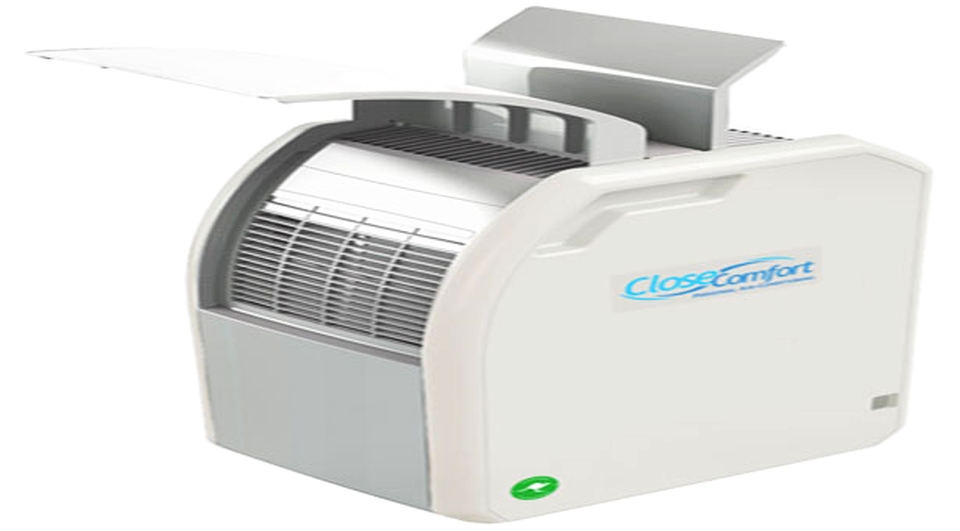 Source: CloseComfort