Clouds are a noteworthy source of inspiration for many designers out there. We have featured plenty of cloud lamp designs before but this time we want to bring into light a cloud-inspired furniture piece. Shota Urasaki, a graduate student from the Okinawa Prefectural University of Arts, Japan has designed the Cloud Chair anyone would love to lounge in.
A moving cloud seen by Shota on a rainy day inspired him to build the Cloud Chair – that appears as if the cloud's pouring. The fluffy, cloud-like seating is achieved by piercing polyester fiber into polyurethane foam with a needle. On the other hand, the stainless steel legs and mirror-like pedestal create an illusion of rain.
Cloud Chair's high seat makes the person feel like floating on a cloud. Okinawa's natural beauty was the main inspiration behind this unique chair design, however. deciding the number, length, and diameter of stainless steel round bars that represent rain was the most challenging task for the designer. A mirror on the bottom is judiciously used to provide the illusion of continuity of rain.
There is no backrest or armrests in the chair but it seems comfortable with the fluffy seat and will be a perfect piece of art to be shown off at home or office. Interestingly, it allows different sitting positions, including the cross-legged position.
Also Read: 20 Cloud Lamps That'll Fill Your Home with Flashes of Thunder
Cloud Chair is the winner of Gold A' Design award at A'Design Award & Competition 2019-2020. If you have ever wished to sit on a cloud, this cloud-like chair just brought your imagination to life!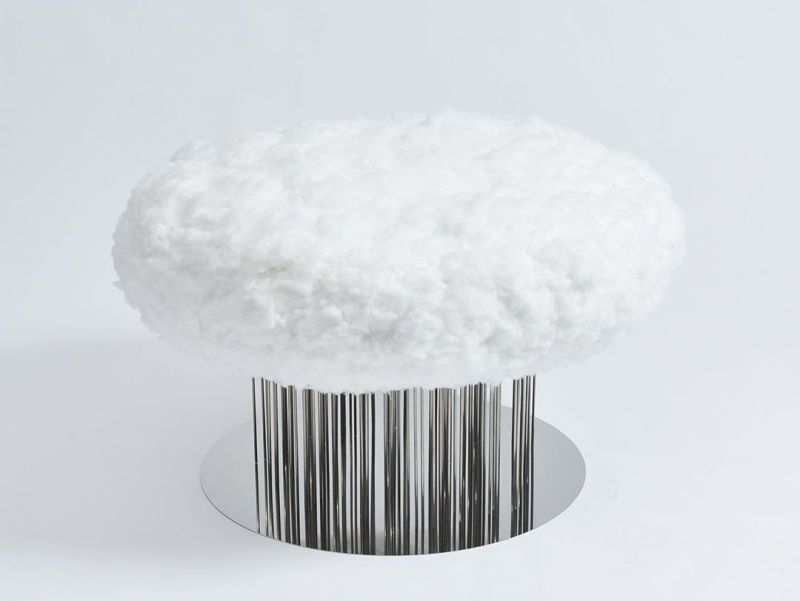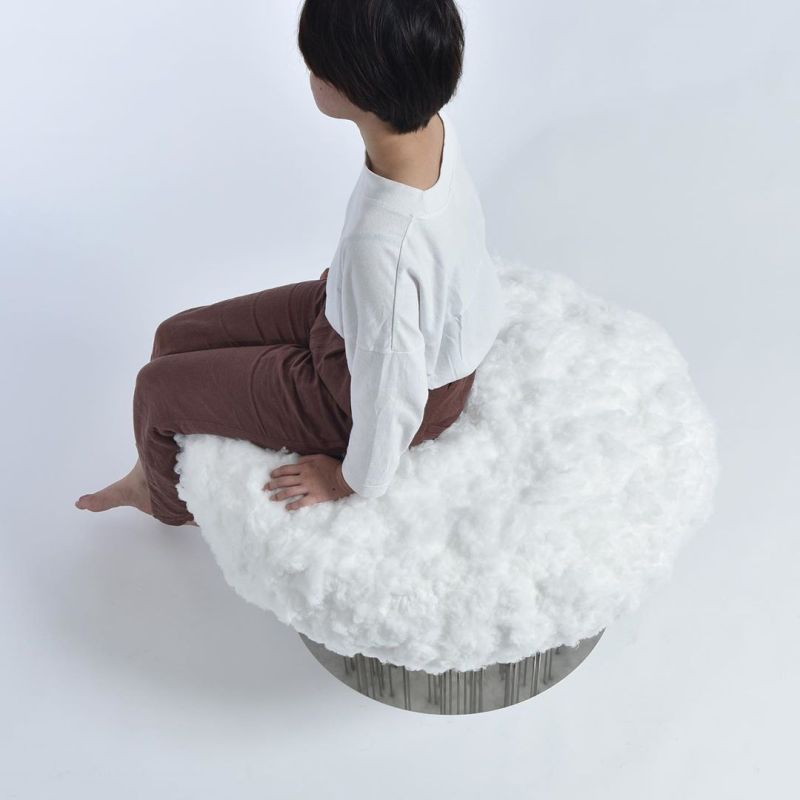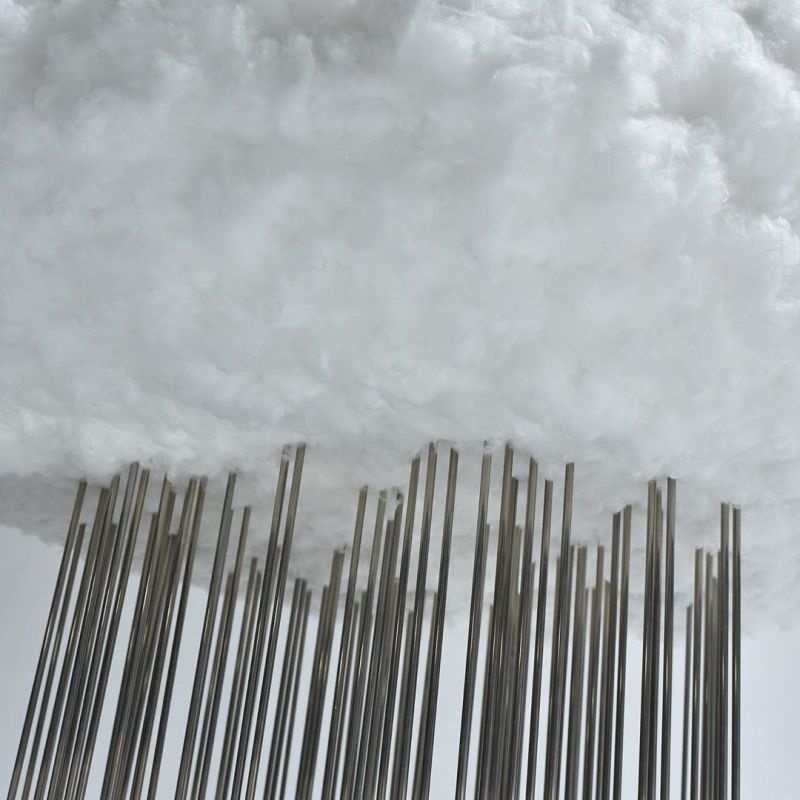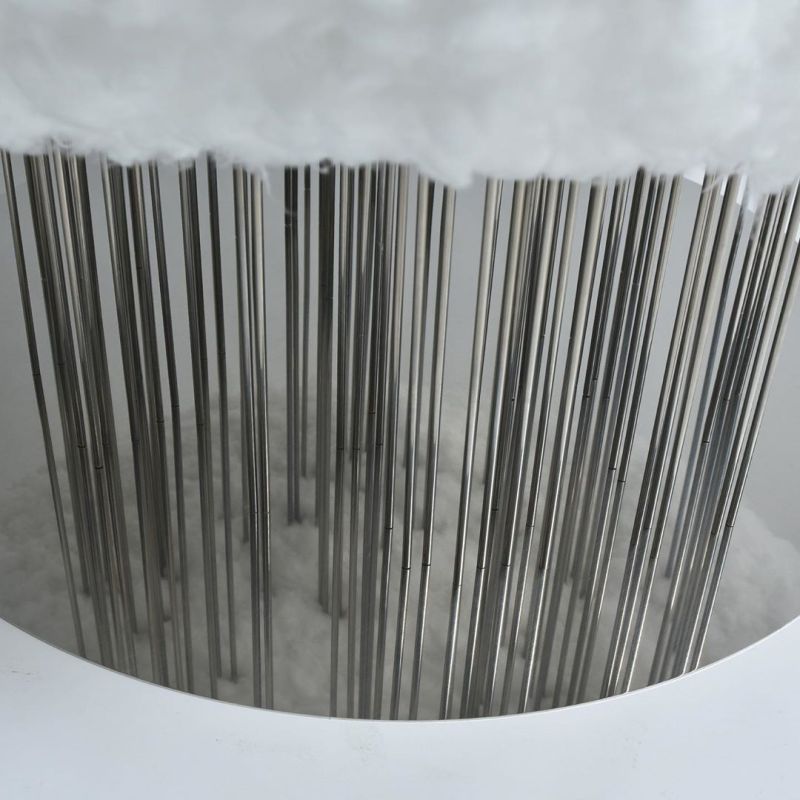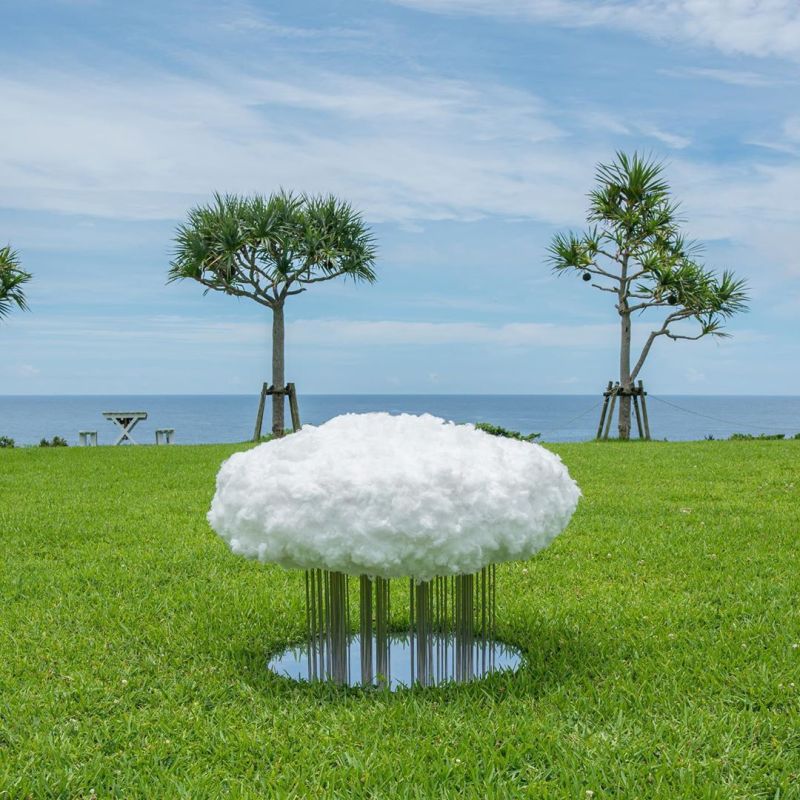 Via: YankoDesign/MikeShouts