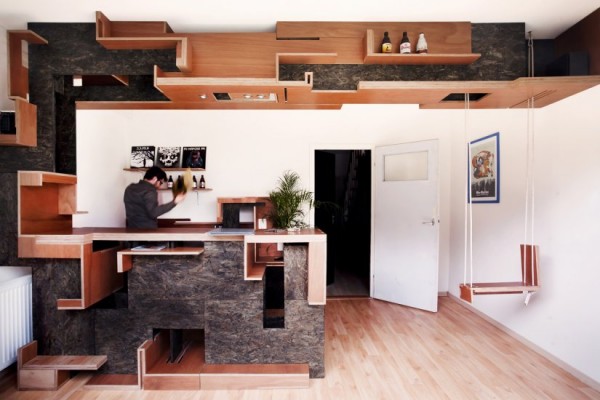 In midst of less space conditions, the storage issues and proper furniture solutions make us worry. Gerjan Streng and Gert Kwekkeboom from The Cloud Collective – a Europe based design house – have created a wonderful furniture solution for the homemakers who share less space issues. They call it 'Wild Piece of Furniture.' As the name suggests, the design not only solves the storage issues of the household but also gives pleasure of leisure activities to the inhabitants of the house.
Today, when big apartments are not easy to find, this kind of integrated and assorted furniture design is a blessing to homemakers. Youthful people who love to exercise a little bit will find the design even much more appealing. The design gives users a chance for beer tasting, sports like climbing and swinging. You might think that with such multiple possibilities this design occupies a lot of space but it is the trick that designers have successfully accomplished.
This furniture design by The Cloud Collective stands apart from the crowd of furniture design ideas for small spaces that you would find on internet. During the design was being executed, the designers knew that their budget was limited which actually inspired them to be innovative with their limited funds and space. The structure was crafted from oriented strand board and plywood which were varnished for a shiny and comfortable appeal. With such a multifunctional furniture design every little room could be a playground.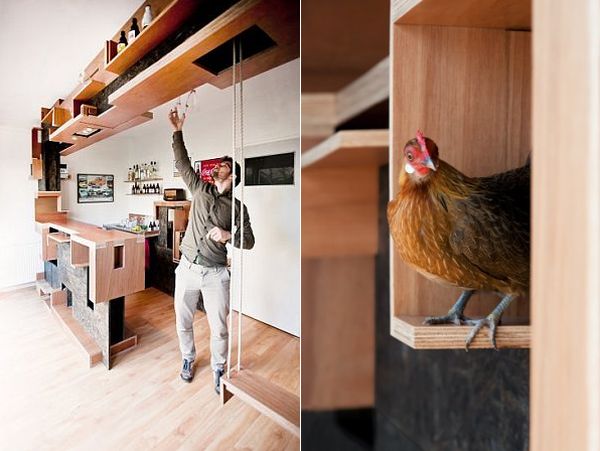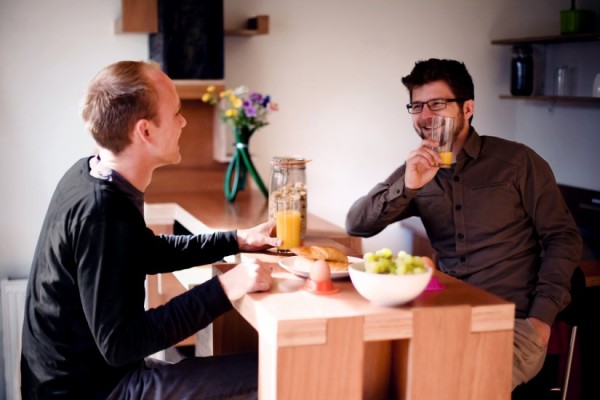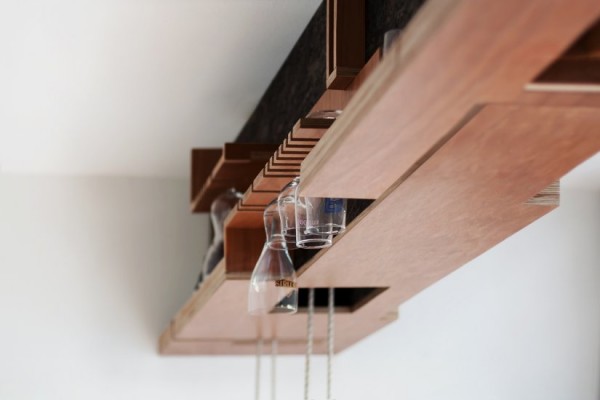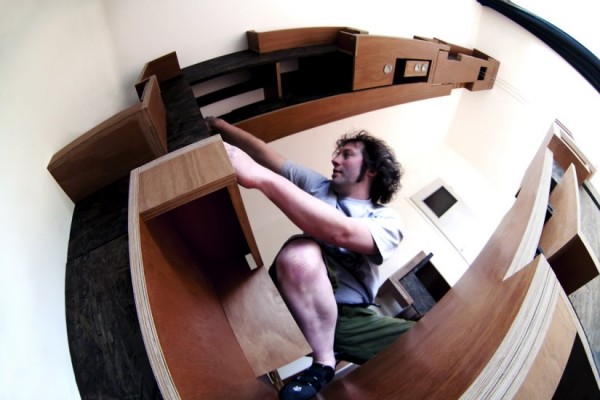 Via: Architizer