Matthew Mazzotta is a creative USA-based designer known for recycling wood into appealing and functional amenities. Early in 2013, he was in the headlines for creating Open House that folds down with the help of hand winches to become an open theater. Once again, he collaborated with a team of innovative architects and designers from different companies to build a sustainable shed out of reclaimed wood at a farm in Springfield. Dubbed as Cloud House, this unique structure features rainwater harvesting system and artificial cloud on the gabled roof that sprinkles the stored water. The idea is to hear the pleasant sound of raindrops and subsequently seeping into the edible plants in the windowsills.
A special gutter system directs rainwater to the underground tank, and later it can be pumped to make rainfall over the tin roof by rocking on the chairs inside. Although it is open on the two sides, but it provides a shady place to sit comfortably and enjoy the sprinkling sound of raindrops on the tin roof. Only when there is enough water in the storage tank, it can create artificial rain. But when it is dry all around in the summers, it can't even send out a single drop. So this way Cloud House emphasizes on the importance of natural systems in agriculture and in our lives.
This small reclaimed wood structure with a big white cloud over the tin roof looks cool but with its practical functionality, it is even more inspiring for all nature lovers.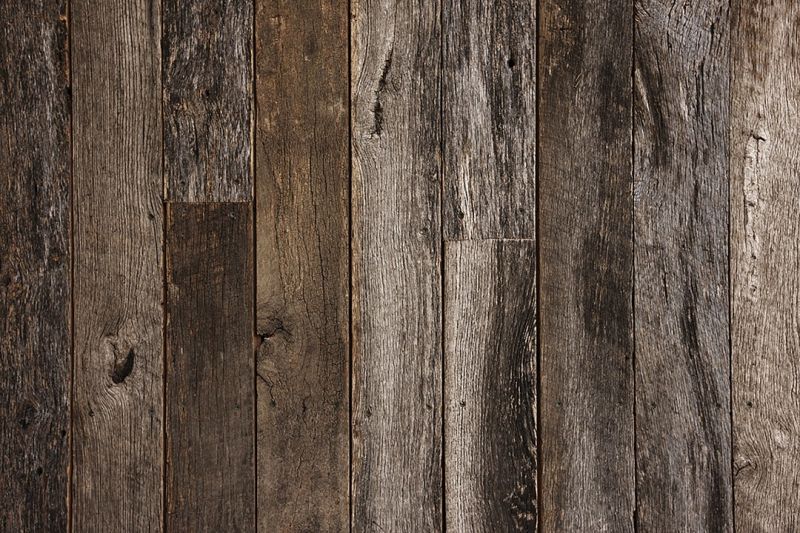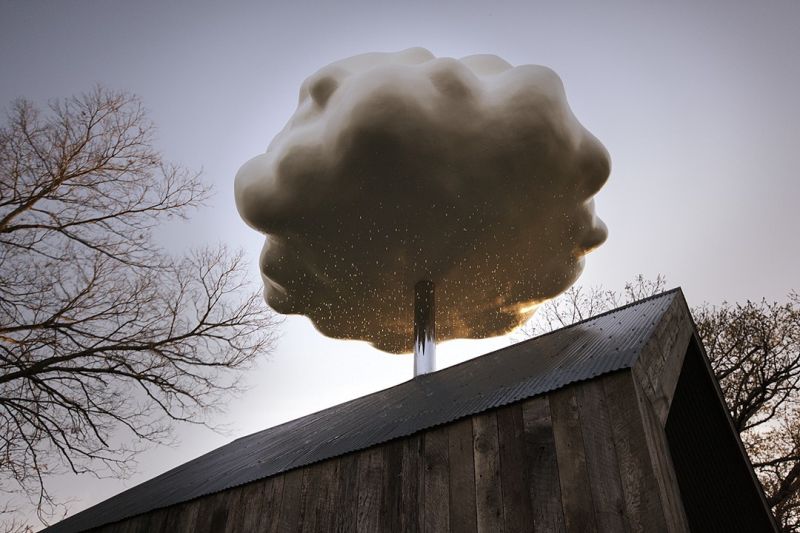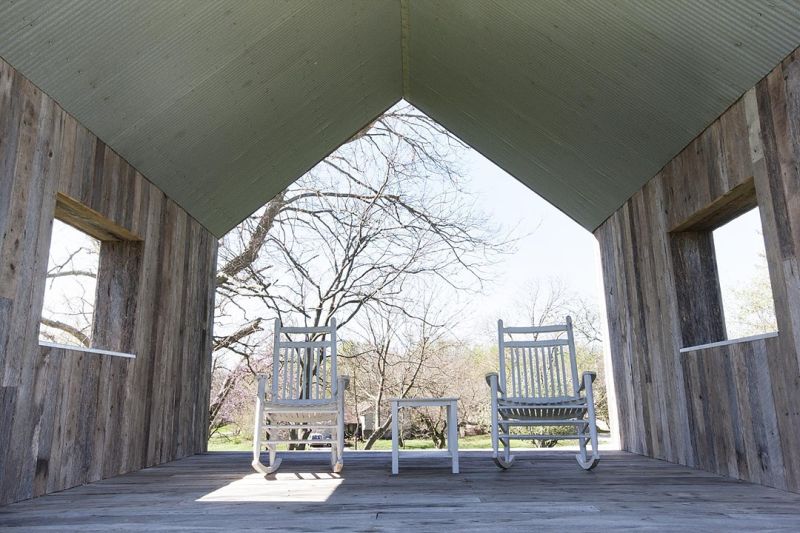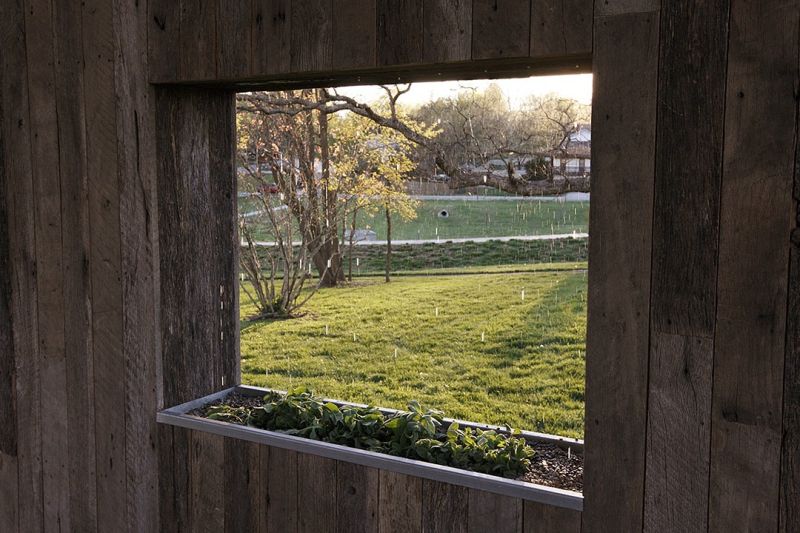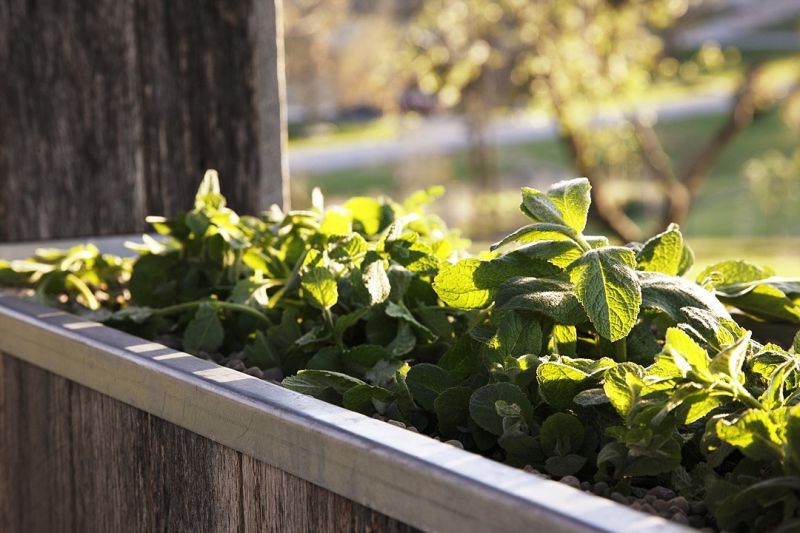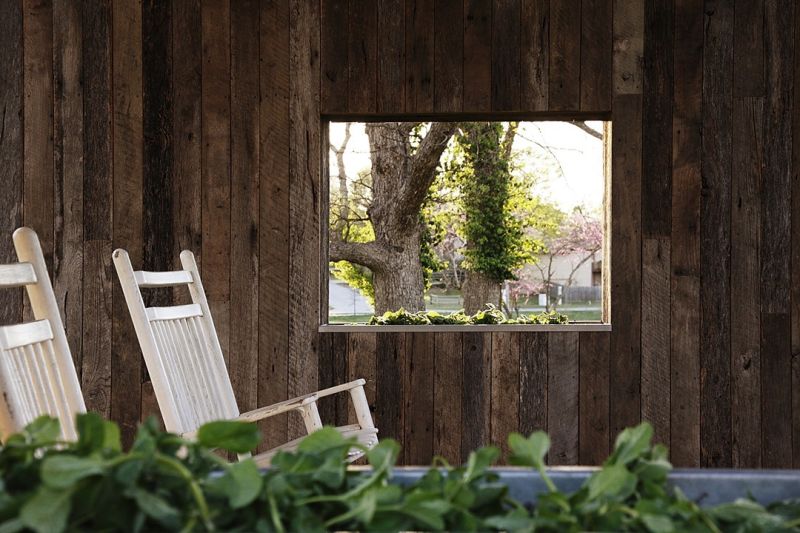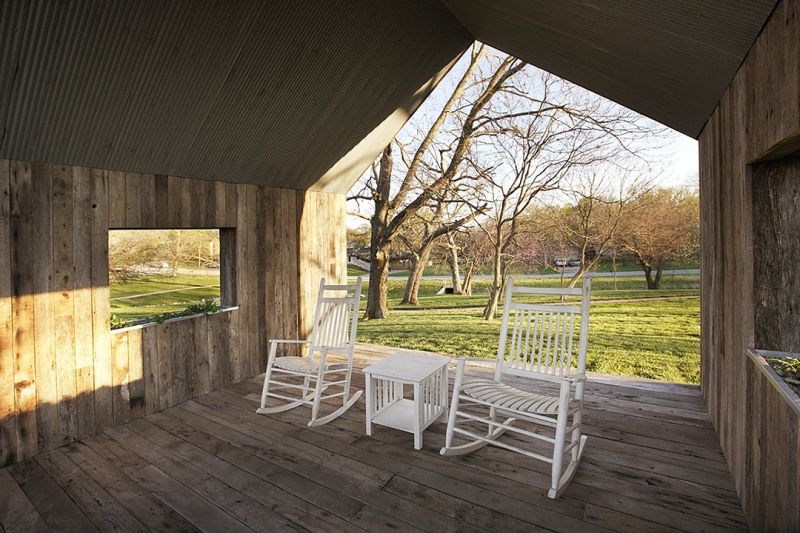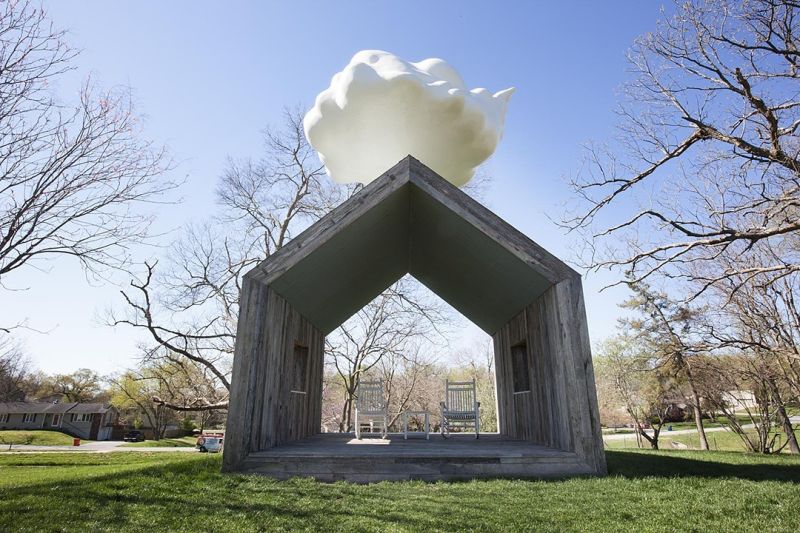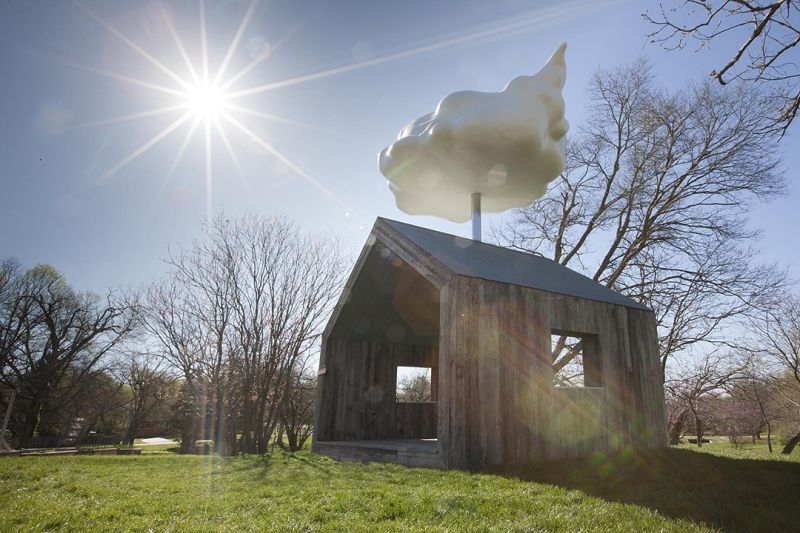 Via: Dezeen