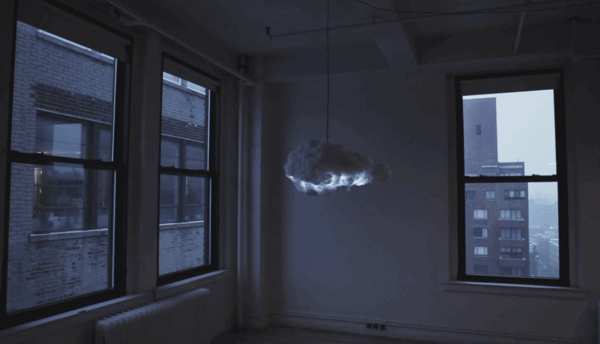 New York based designer Richard Clarkson, brings to you an amazing audiovisual fixture, dubbed Cloud. Appearing exactly like a small, angry storm-cloud, this interactive light and speaker gives away lighting effects and roars of a real thunderstorm and therefore can be a wonderful addition to your living room. You just would have to suspend the cloud from the ceiling and control the fixture with a remote to play tunes and mimic a real thunderstorm inside your house, of course without making you wet.
Philips LED bulb is integrated inside the Cloud to ensure durability, long life and properly tuned lighting effects that light up the interior of the lamp. It is available in three versions, namely 'Smart Cloud', 'Satellite Add-Ons' and 'Lamp Only'. If money is not an objective for you, then Smart Cloud is the version that you can go with. Along with Philips LED, it is also replete with motion sensors, microphones, and a powerful speaker system. Because of the integrated microphones and sensors, it can respond to the surrounding movements, sounds and music. You can set the Smart Cloud to the desired mode through a remote control. With so many smart features included in this version, it carries a hefty price tag of $3,360. The lighting effects look very realistic when they flash in time with the sound of the music that is being played.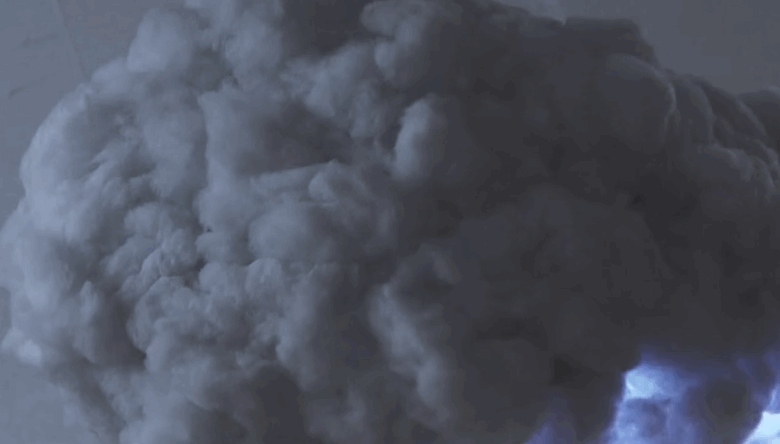 If the price of the Smart Cloud is too hefty for you to afford, then you can also opt for 'Light On' version of Cloud to infer just the appearance of a cloudy thundering sky in your room. This version is pretty less expensive, costing only $960.  To create a more realistic thunderstorm look in your room, you can pair your Smart Cloud or Light Only version of Cloud with 'Satellite Add-Ons' which are simple models of clouds ($240 each). Take a look at the video below, to see the Cloud working.
Via: Borepanda