Elegant, minimalist and utterly simple – this, in a nutshell, describes the 'Clouds Cushion', a hammock chair supported by curvaceous pieces of wooden members (varnished beech wood). These supporting components are arranged with an acute angle at the top while being spread out at the ground level to improve the overall degree of balance. A trapeze bar hangs from this set-up, which in turns suspends the pressure-free thick coated spreaders upon which the seat is carried.
This seat is touted to be extremely robust with its polyester fabric composition. As for user related attributes, the seat is also intricately hand woven with a skin friendly fabric that has a comfortable textile touch. Moreover, tear-resistant cloth has an enormous capacity to carry up to 150 kgs (330 lbs).
Dimensions – The hanging chair measures 63 x 170 x 50 cm (W x H x D) while weighing around 3.7 kg.
Price – €119 (~$133).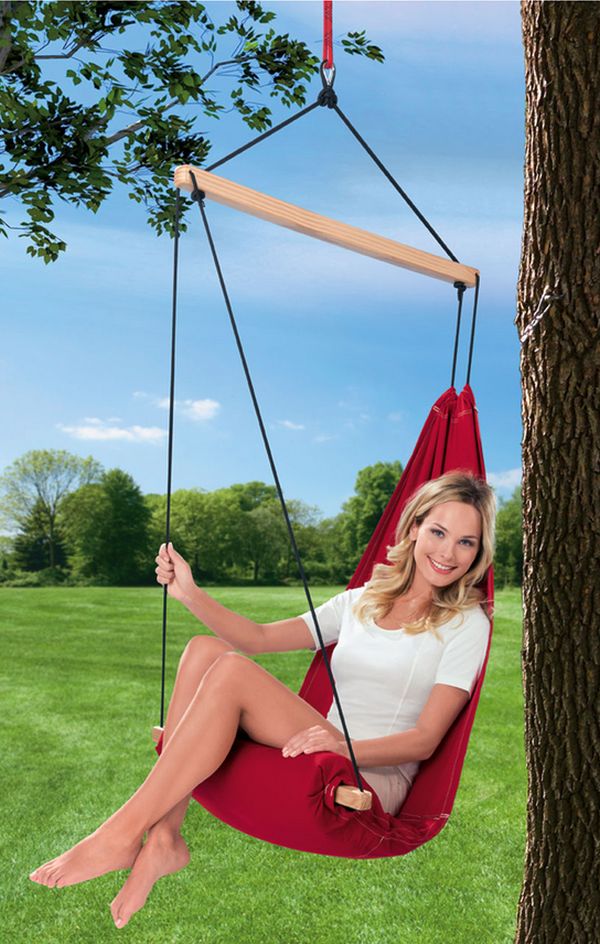 Via: Proidee