We are sure you must be bored to death with the monotonous pattern of calendar that you usually get in stores. Not anymore, because each day of 2015 will be bring lively colors into your life throughout the year.
To make the coming year colorful, communications designer Peter von Freyhold has created the Color Swatch Calendar that comes with 17 selected CMYK colors printed on individual strips on both sides of coated and uncoated paper.
It is a great new year's present for all those who love colors around them all the time. Furthermore, it has a bookbinder screw (integrated on top of the calendar) to tear off and fix a color stripe each day to try out new color combinations and keep your mood refreshing all day.
This tiny calendar can be mounted on wall of your room or carried along with your files to office or any place you travel. Whether at home or office, it will add a chromatic touch to your routine life the whole year. You can also make your loved ones feel special this new year by gifting them a copy of this vibrant year calendar just for € 39.80 (approx. USD $ 50.32).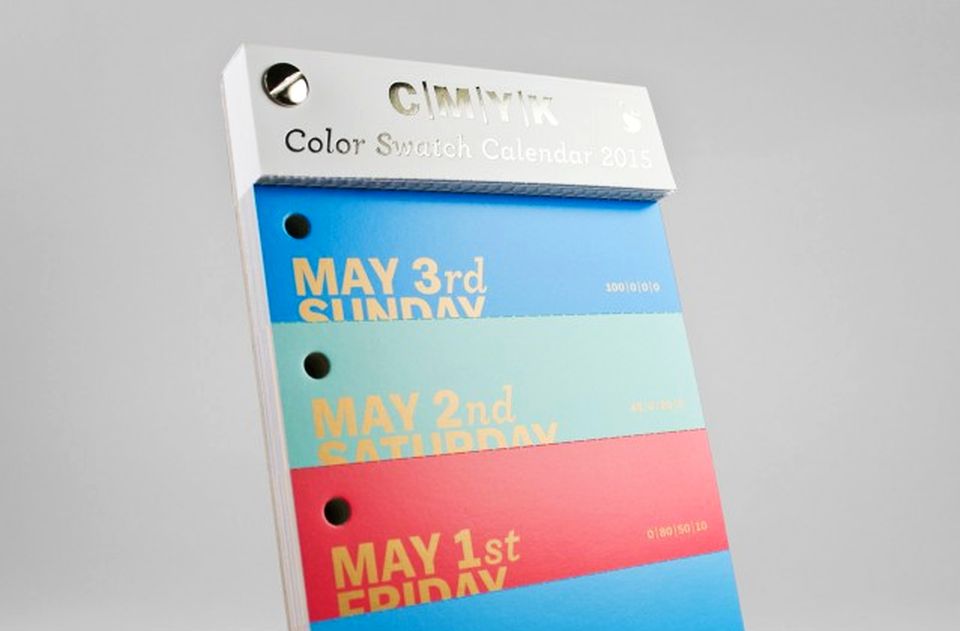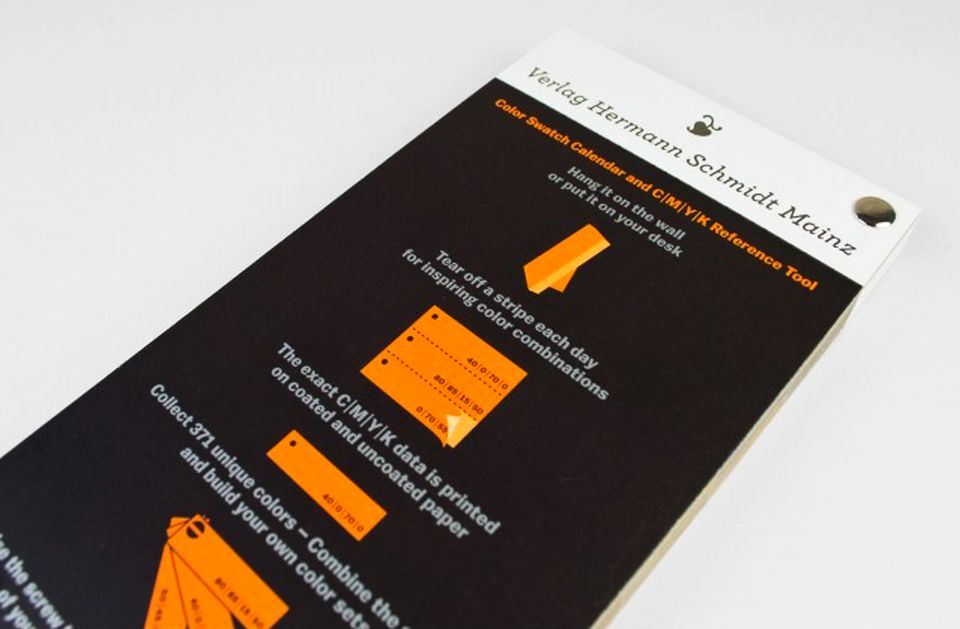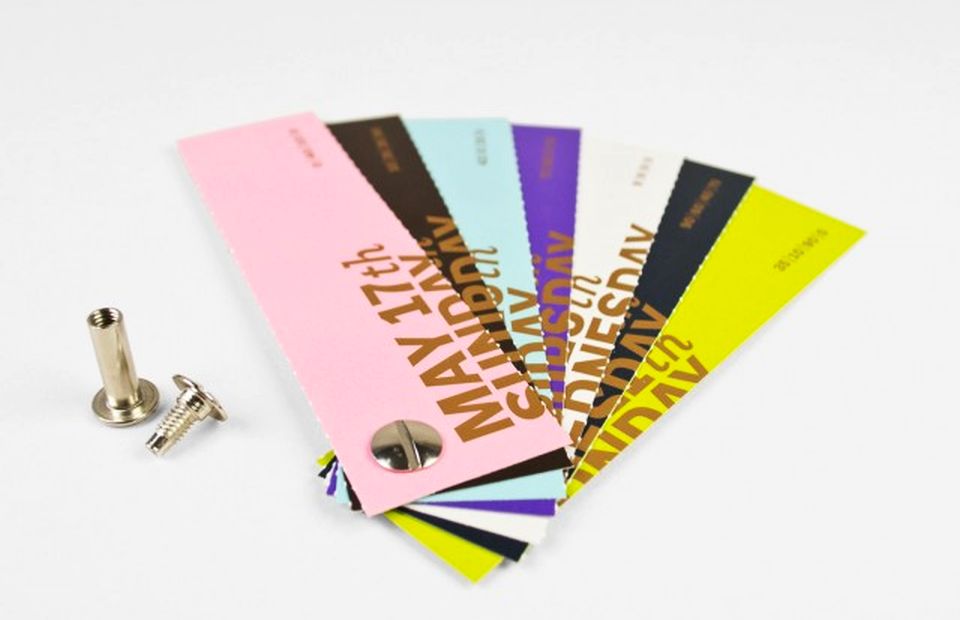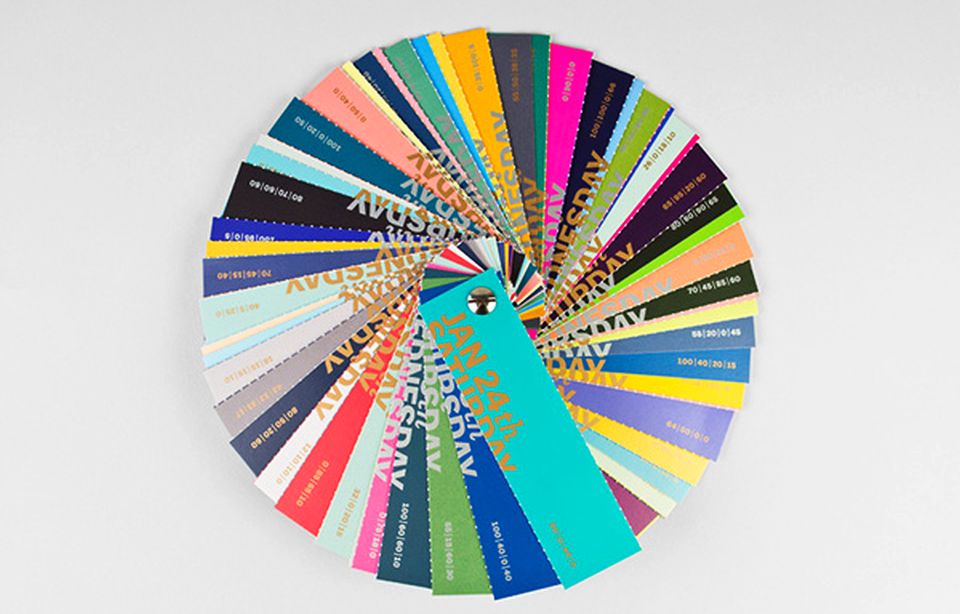 Credit: DesignTaxi