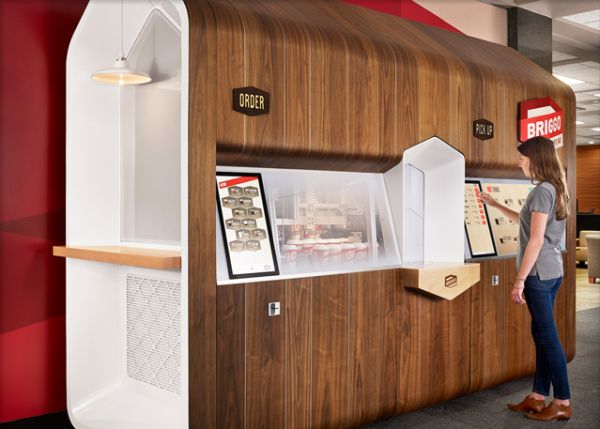 Coffee makers and robots – they do make an potent combination for the late rising geeks among us. Briggo understands this wondrous scope much better than other companies, as they have unveiled the newest version of the 'Coffee Haus'. So, what exactly are the features of this technologically advanced, coffee spewing contraption? Well, for starters, the automated kiosk utilizes core robotics for taking orders, crushing beans and concocting that cup of 'morning nectar'. The state-of-the-art ambit is then carried forth with the Coffee Haus actually having the capacity to take orders from your smartphones. Yes, you read that right; customers can order their coffee through Briggo's mobile site, and also select the time when they want their coffee to be brewed. The site correspondingly sends a message to your phone when the coffee is done, so that you can pick it up at your preferred time.
Now with all the automated gadgetry, some purists might be concerned about the quality of the coffee made by the coffee robot. Scott McMartin, Briggo's vice president of coffee strategy and operations, has probably debunked many of such doubts by stating –
The Briggo Coffee Haus individually grinds and brews each espresso beverage and prepares it to order using artisan coffees, fresh milk and gourmet syrups, creating outstanding espresso shots and great lattes.
The company is also working hard to develop a dedicated smartphone app for both Android and iOS. This would surely simplify and streamline the whole process of ordering coffee via cloud, while also giving preference to social networks.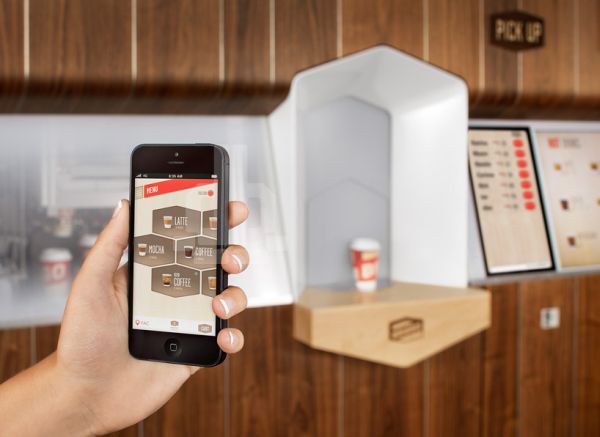 Via: FuseProject