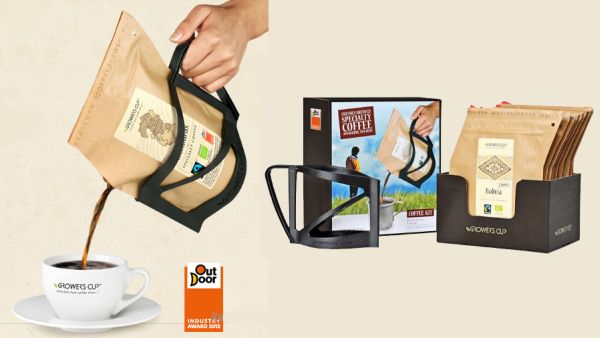 Whether at home or in office or just at any place in the world, a serious devotee of brewed or filter coffee will definitely not settle for an instant cup of joe. For such people, the Grower's Cup pouch aka CoffeeBrewer is a wonderful product which can also be called a coffee bag for caffeine lovers. The pouch promises to provide the coffee fans with best quality of French press by just adding hot water to it. The hot water mixes with the ground coffee inside and is then filtered to another chamber and is ready to be poured into the coffee mugs.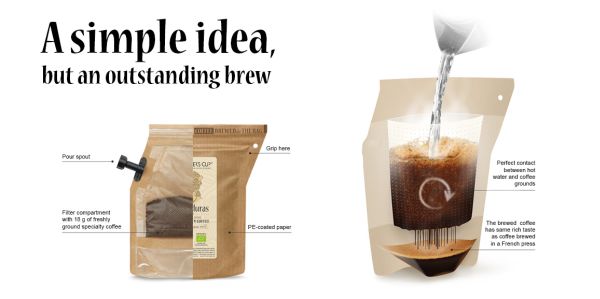 Inventor of the CoffeeBrewer, Ulrik Rasmussen, who is a Danish designer in the coffee company Grower's Cup, researched on tea bags for nine years to create this specialty coffee pouch that offers a combination of filter and French pressed coffee. Using the Grower's Cup is very easy. You are just required to fill the bag with ½ litre of hot water into the filter compartment of the pouch where 24 gms of fresh roasted specialty coffee beans are already present. Then close the pouch again and let it brew for some time (5-6 mins). The water mingles with coffee in the filter compartment and then filters down to another chamber from where you can pour the coffee through the pouring spout into your mug.
PE-coated paper is used to make this disposable CoffeeBrewer, while the filter is made up of the same material used in rice bags for cooking. This filter bag contains the grounded coffee that is aroma sealed, ensuring two-three cups of freshly brewed coffee. Each of the Grower's Cup pouch is priced between £1 – £1.50 ($1.70 – $2.50) and you can enjoy 12 different varieties of coffee of  different estates. Scroll down to see the video.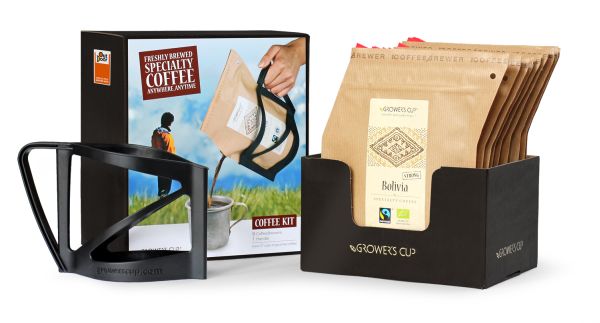 Via: Trendhunter