There is nothing worse than uninvited pesky people calling at your door, especially when you're at home a lot. Even crazy British inventor Colin Furze got tired of unwanted door bell ringers, so he created this insane AK47 door bell system to literally scare-off anyone at the doorstep.
The door bell is attached to a CCTV camera, so you can see right through the door who's ringing the bell. If you don't want to attend that unwanted guest, you may simply deploy an Airsoft AK at the push of a button to blast the unwanted doorbell ringer.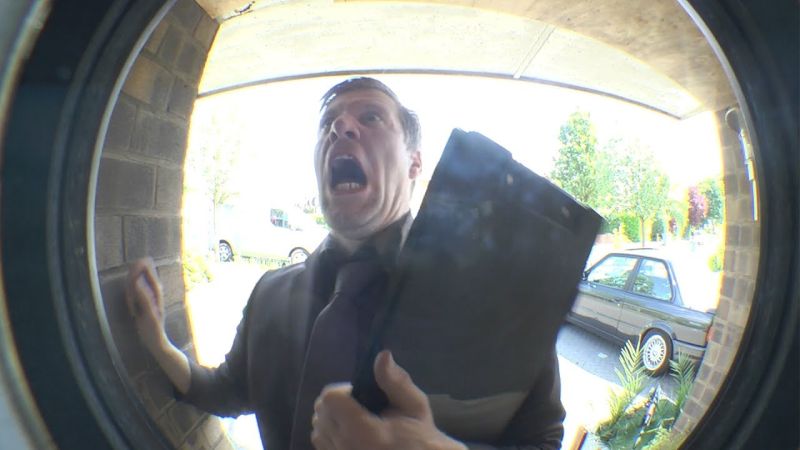 The intricate system culminates inside a bunker, which includes an actual Uzi sub-machine gun firing into a pipe. Of course, a real gun has not been used, but it is insane enough to frighten people nonetheless – and certainly, they'll never think of coming back near your house again. Each step of the system is designed for its environment, plus, the intensity of sound increases with each doorbell.
However, it doesn't seem to be a practical solution to get rid of unwanted guests, as it may even scare-off your neighbors as well. But it can surely be tried as a prank this Halloween, what say?
For now, check out the video below to see how Furze created this innovative door bell system.