California-based woodworker Shaun Boyd handcrafts unique wood furniture with a mid-century and modern Danish flair. He has recently built a collapsible one cup coffee table that is held together with magnets. Looking like a camera tripod, this undersized coffee table is definitely a conversation starter.
After realizing the huge amount of space traditional coffee tables acquire, he has come up with the idea of a single cup coffee table. The table has three legs, held together with magnets. The legs also attach to the small tabletop with magnets.
The legs and top are collapsible, making it possible to carry the table wherever you want. There is also a small drawer for keeping sugar packets.
Also Read: This Coffee Table Combines Wood and 3D Printed Nylon Elements
This one cup coffee table looks small but is strong enough to hold the weight of a man. It is also perfect to be used as a plant stand. If you liked the project, catch up with his latest creations at his official website Shaun Boyd Made This.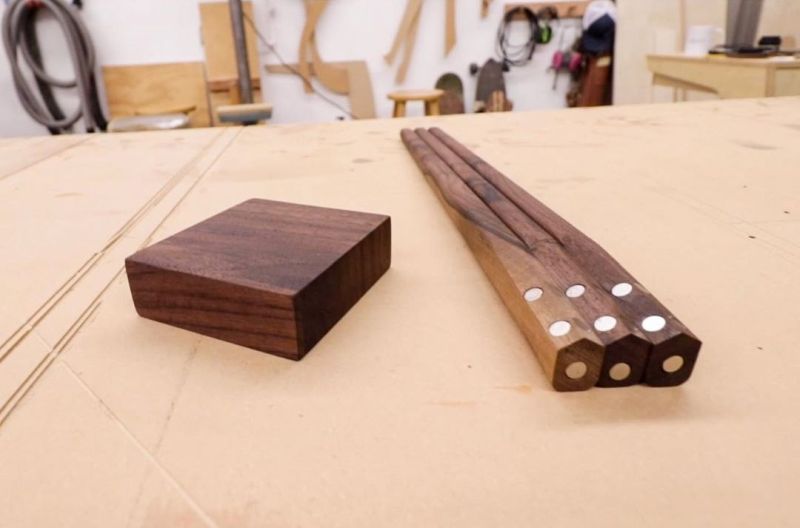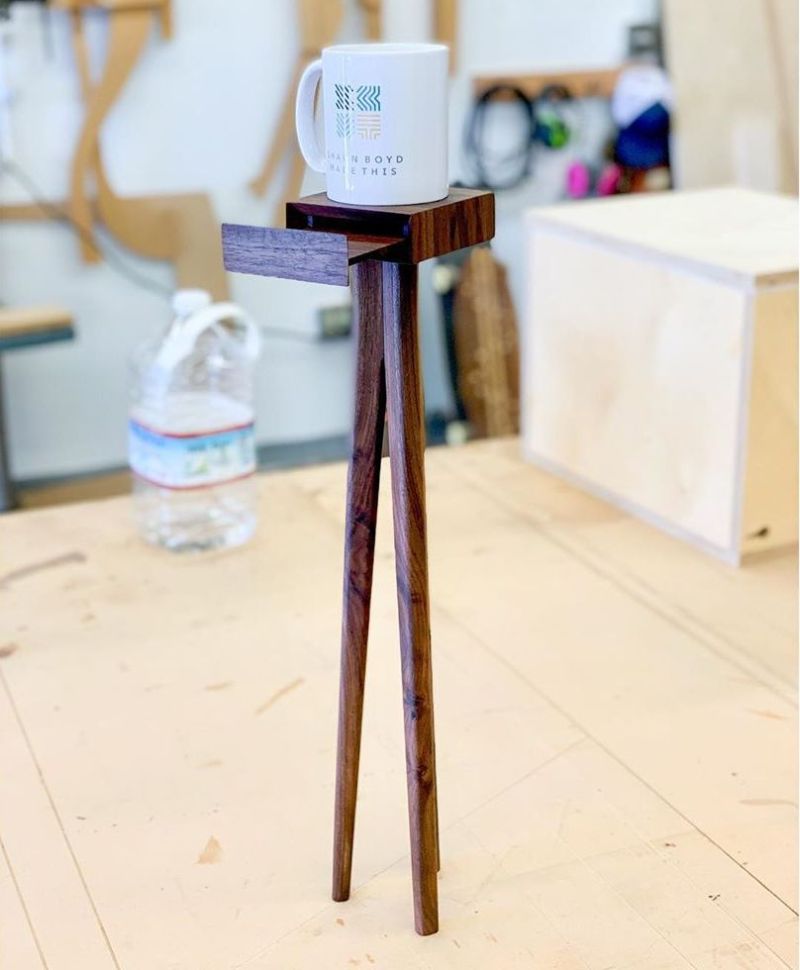 Via
:
WoodWorkingNetwork