For unwinding yourself, sometimes you simply need to getaway either to a different place or just into your backyard condo. So today we're going to acquaint you to an ultimate hideaway in shape of a backyard bunkie- Collingwood Shepherd Hut by Ontario-based Gute designs. This is cottage-style mobile shelter can be placed anywhere on your backyard or taken along with you to any desired location.
The modular shelter is handcrafted and set atop cast iron wheels. Just like a wagon, it can be towed to any place you'd like to hideaway. The exterior has solid lumber siding and red wood cedar shingles, giving it modern yet rustic appearance. However, its interior is clad in soft pale wood with natural pine strips and built-in plywood furnishings.
Its customizable designs allow you to choose any wood, colors as well as furniture; be it foldaway desks, convertible bunk beds, fireplace, etc. It can make a perfect studio, ski shack, extra backyard bedroom, playroom, home office or vacation home. In this unique shepherd cabin you'll get warm and cozy atmosphere, helping you escape the world.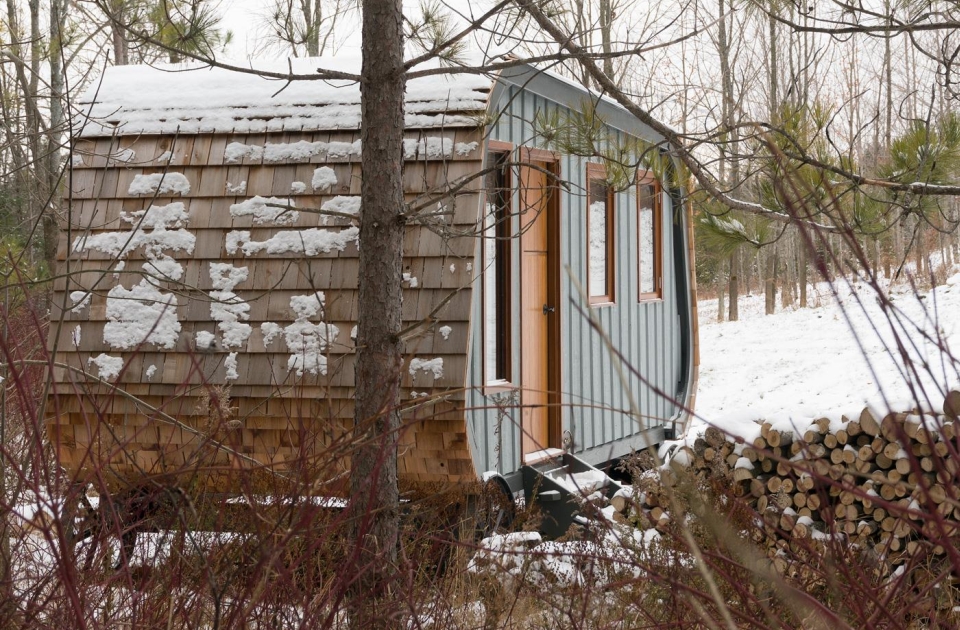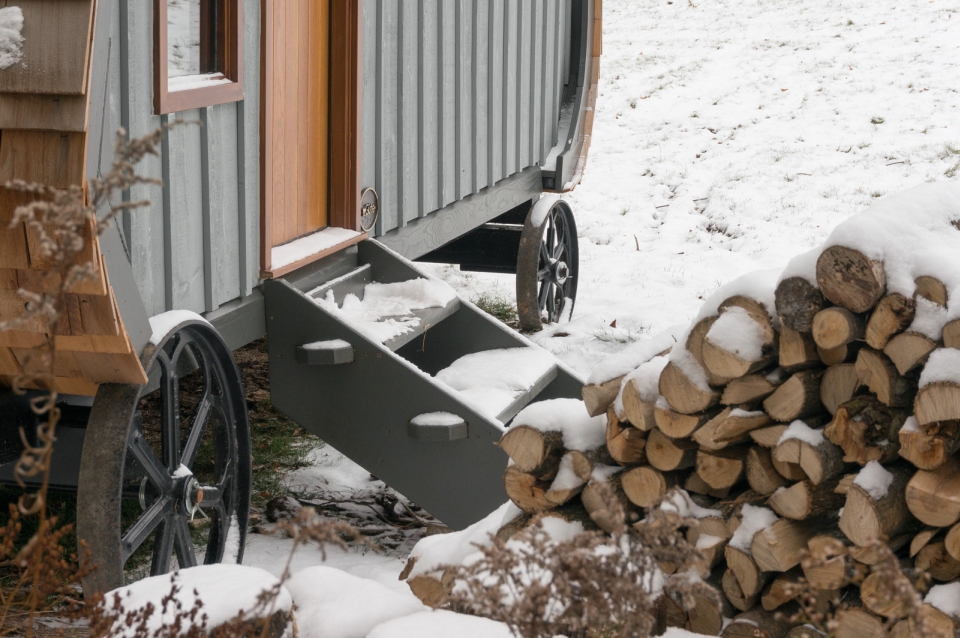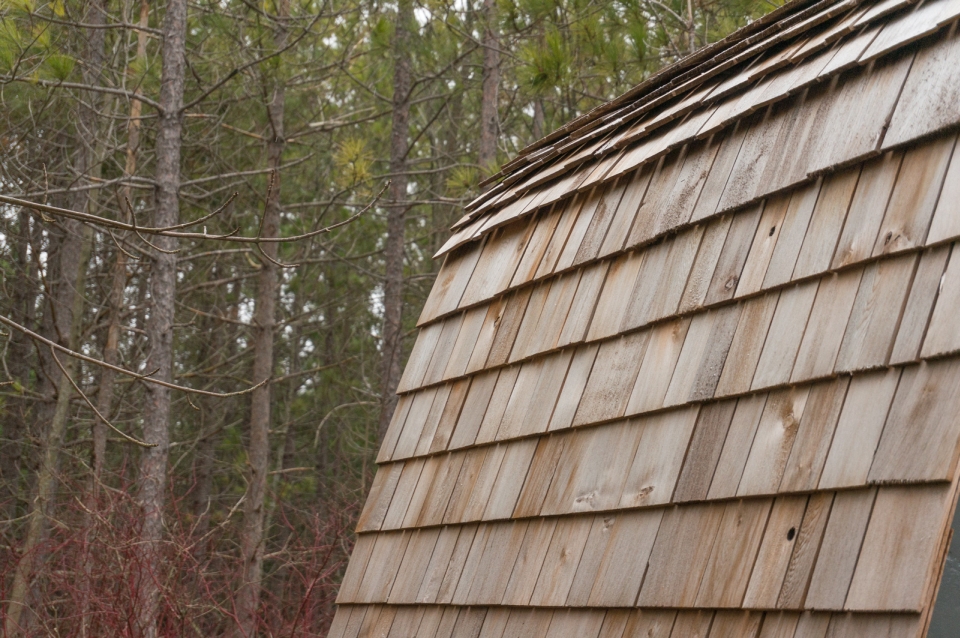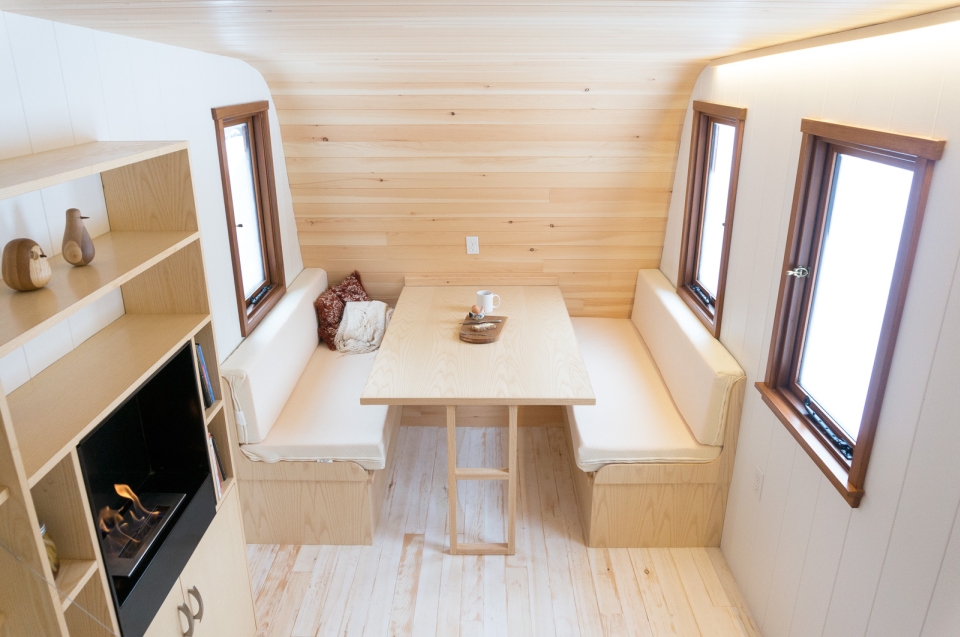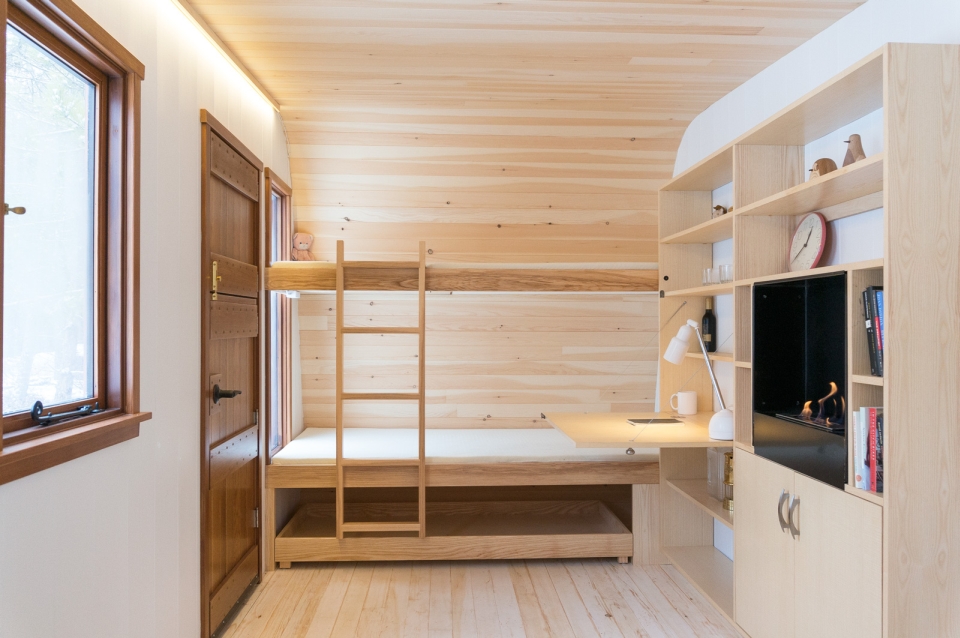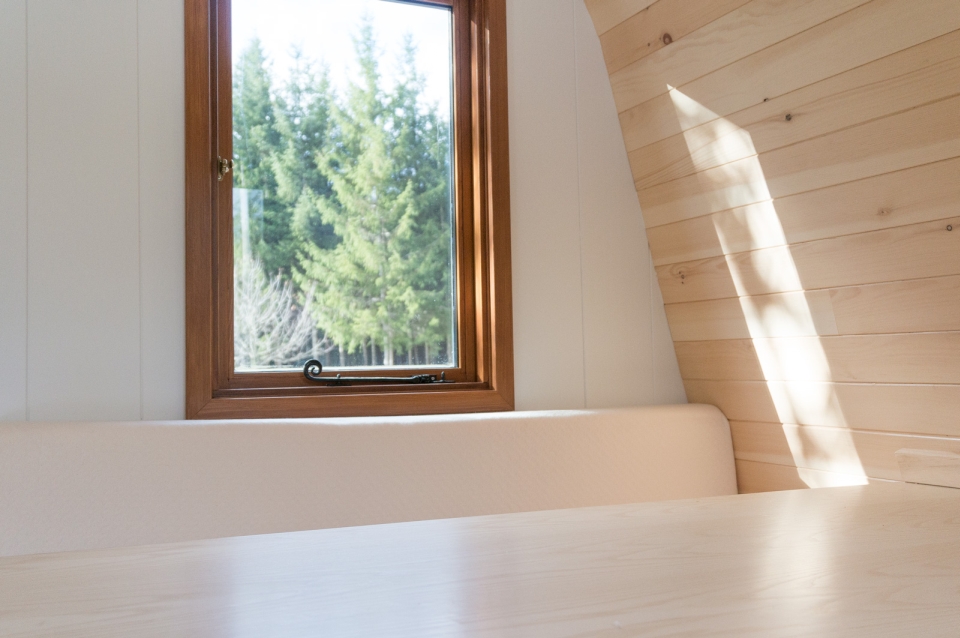 Credit: TheCoolector