Job Smeets and Nynke Tynagel, two leading designers of Studio Job are well renowned for their fantastical and often autobiographical pieces. Their former Train Crash table that signified their romantic break-up as a head-on collision of two trains running on the same track, reveled their thoughts regarding life with classic craftsmanship. Now, Studio Job has created a coffee table themed on a burning car.
The table features a green car that has been involved in a deadly collision resulting in a smash and totally fired up. Black smoke rising up due to the collision makes the table top, and the green car forms the base of this unique table. The coffee table is made from a polished bronze casting, and each detail has been handcrafted and painted with highest level of excellence.
It was displayed at Design Miami, which took place from 30 November to 4 December 2016 by New York's Chamber gallery. The table is described by the studio as an "explicit reaction" to "explicit times". Furthermore it depicts that most of the time we try our level best but somehow we don't succeed in what we want.
Though this piece of furniture is a master class, but I am really wondering how many of you would really like having it as a part of your interior décor. For someone who must have gone through such a deadly crash will surely have a big 'NO' to it.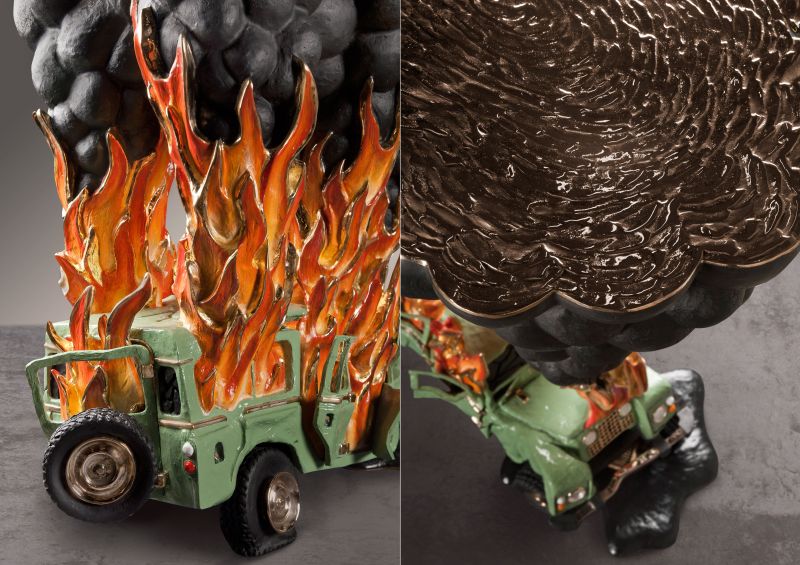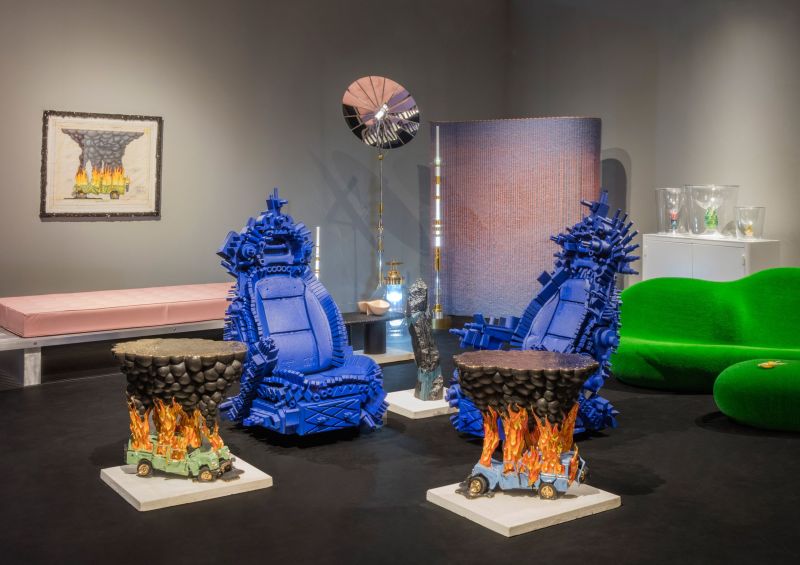 Via: Dezeen