Netherlands-based designer Juno Jeon has added an unanticipated twist to some of the most common and ordinary furniture pieces in his latest collection. The playful series consisting of two furniture pieces emphasizes on expanding our horizon and adding unique creations to our living spaces.
Pull Me To Life
Pull Me To Life by Juno Jeon is a cleverly designed furniture piece, which looks like an ordinary piece of furniture at first site, but transforms into a color-changing table with special skin as soon as you pull out the drawer. The drawer covered with dense scale-like plates changes color when pulled out, flipping each set to the other side. Imagined as a part of Jean's Movement series, the drawer talks about different patterns created by ordinary objects and how they can add some uniqueness to our living spaces.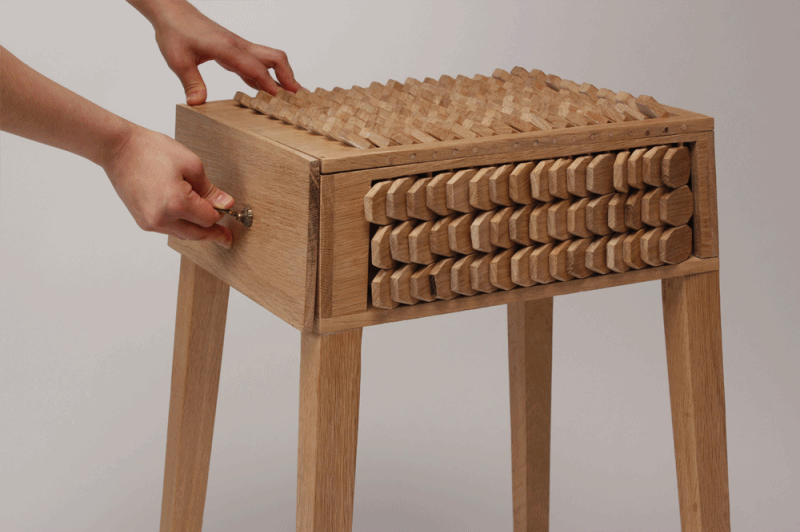 Fade
Fade by Juno is a color changing cabinet that has capacity to change color and visibility, depending on the viewing angle. Fabricated with the aim of bringing some fun in our ordinary routine, the cabinet gives an impression of simple wood blocks stacked on each other to color-changing storage units when looked at from different angles.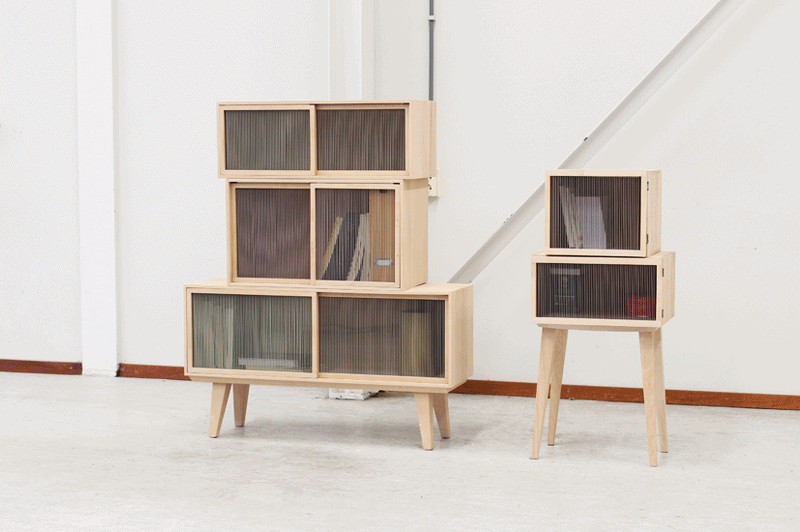 Bringing some humor-infused movement in your lives, the furniture series by Juno Jeon will surely give wings to imagination by bringing playfulness to your home.
Via: DesignBoom