Nowadays most of the kids stay inside their homes playing games on their iPads or PlayStations. But there are some parents who motivate their kids for playing outside so that they develop their mind and body properly. People who think that there is a specific age to train kids for their future interests will be stunned after reading the story of the little girl Lylah MacCall.
After seeing her deep interest in American Ninja Warrior series, her dad Gavin MacCall has built a unique obstacle course in their backyard in Colorado. Gavin has recently posted a video on Facebook in which Lylah can be seen jumping over wooden panels, climbing the commando net, hopping on the swings, and hanging on the zipline. In the video, her father can also be heard commentating in NBC's American Ninja Warrior-style to encourage her daughter.
Firstly, MacCall introduces her like a real participant of the TV series; next, she starts walking over the wooden balance beam, and DIY teeter log. After that, she climbs the next cargo net quickly and reaches over garden sheds. She smartly slides over the roof to come across the zipline and crosses it with a single hand.
The next swinging obstacle seems tough for her, but she manages to get through it. The obstacle training video ends with a warped wall which she crosses by taking a fast running start. Although such type of obstacle race is tough for a little girl, however, has she completed it in just two minutes twenty-three seconds.
The stuffed dolls and animal toys placed alongside the obstacle course look like they are watching and cheering for the little girl. Overall, it is a nice place for the little girl to enjoy and play in outdoors among her cute friends. Everything is fine in it, but safety measures should be considered thoroughly, as it is a risky task for kids.
MacCall has set up a Go Fund Me account for raising funds to build new obstacles and get some scaffolding for training her like a ninja warrior. He is an awesome dad who has built a unique backyard playing area for her energetic daughter and wants to add more sporting things in future.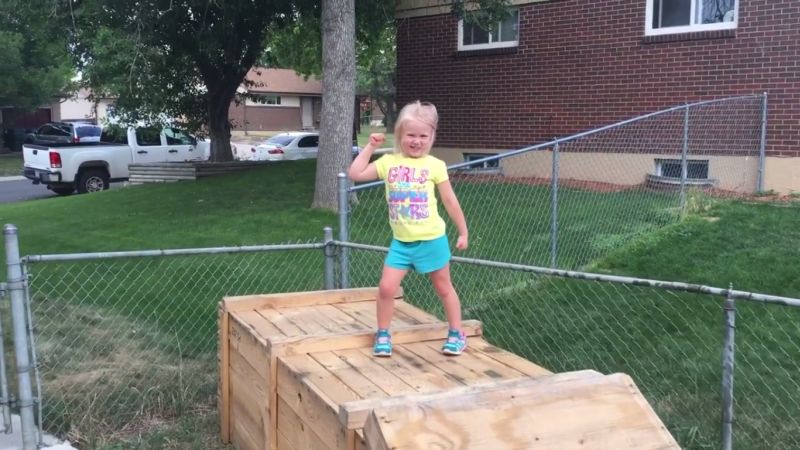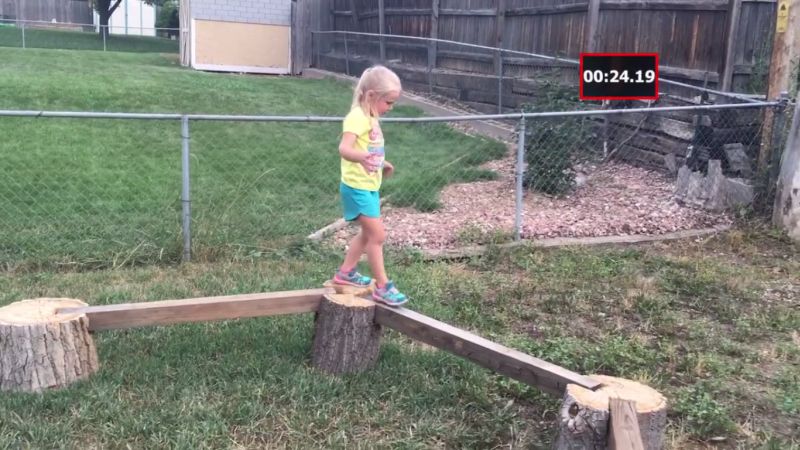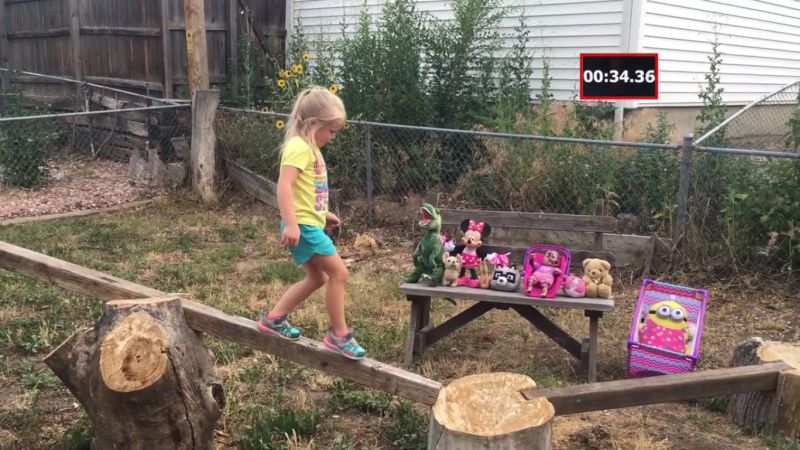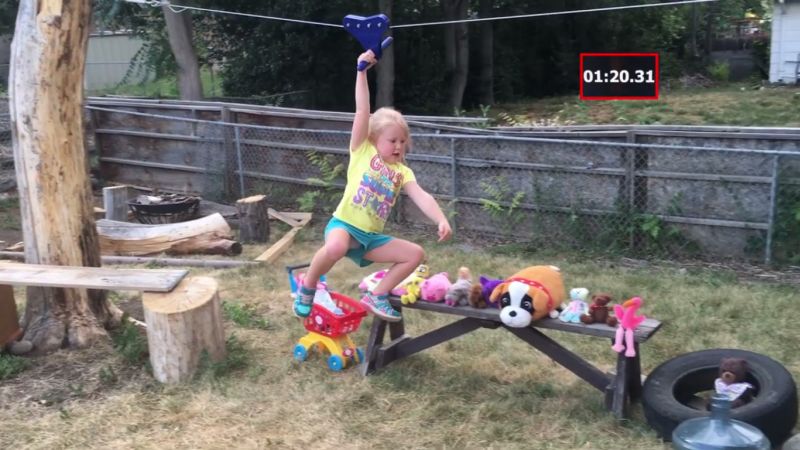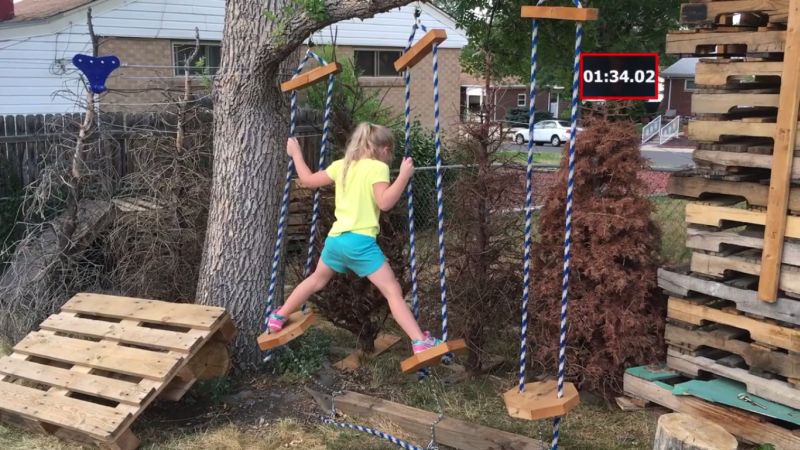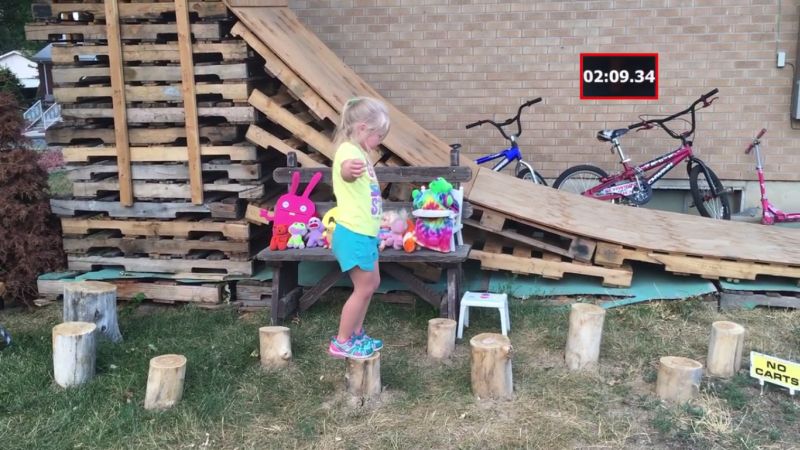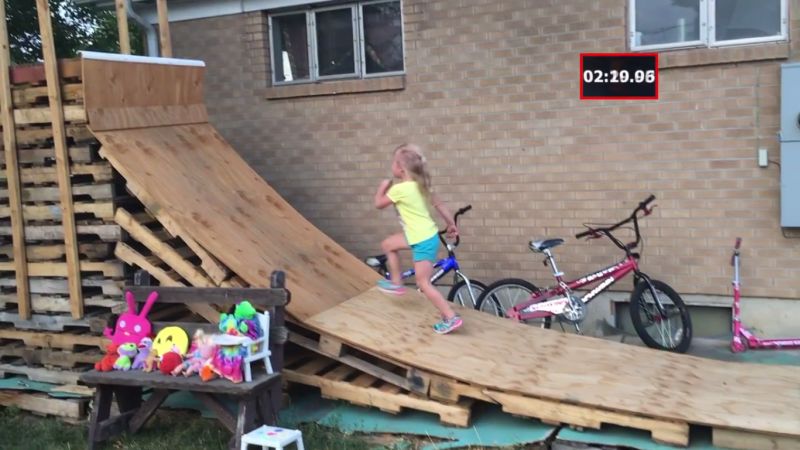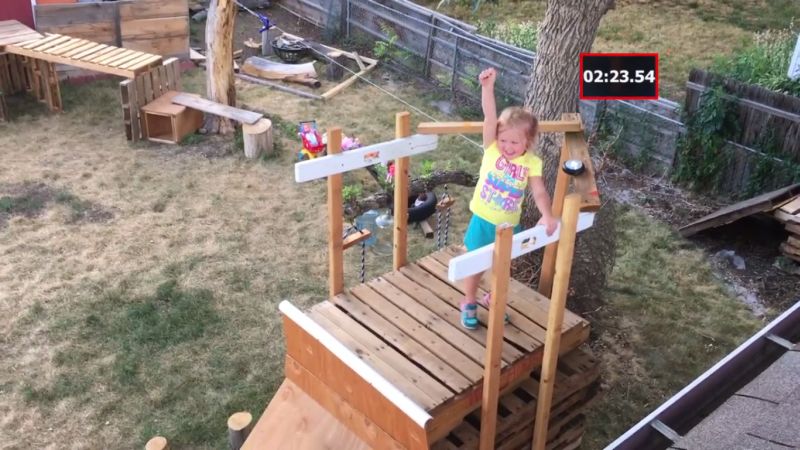 Via: DailyMail