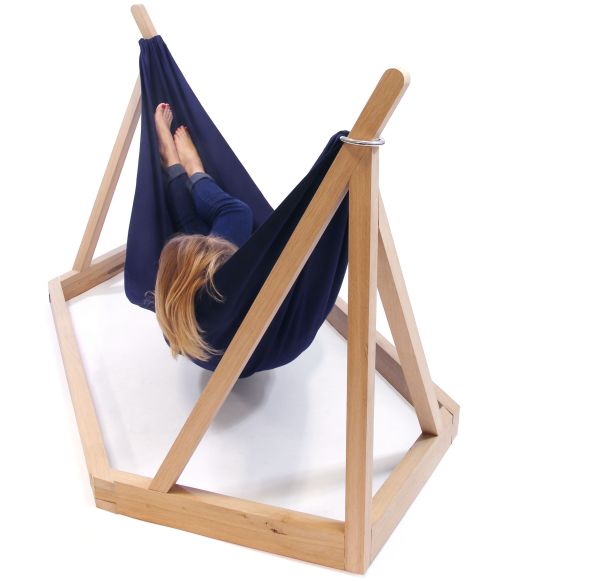 Paris-based product designer Laurent Corio, presented the Hammock created by him in third edition of the Prix Emile Hermes, a product design competition. He was amongst the top twelve finalists in the competition for his creation. Hammock made by him is supported by a wooden frame, surrounding the swinging fabric all around. The soft fabric used as a swinging hammock is not tied with the ropes like most of the other outdoor hammocks. It is attached to both the triangular ends of the wooden frame with the help of two solid metal rings.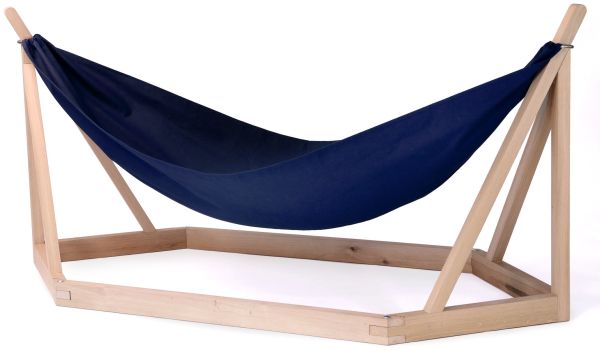 The rings fix perfectly onto the wooden ends, giving it a firm supports and also allows the hammock to oscillate back and forth without any friction. The creative framework supporting the hammock is sufficient enough to swing a full length fabric on which everyone in a family from a child to an elder person can relax comfortably. The designer used a contrasting royal blue colored cloth as a hammock, which contrasts beautifully with color of the wood supporting it.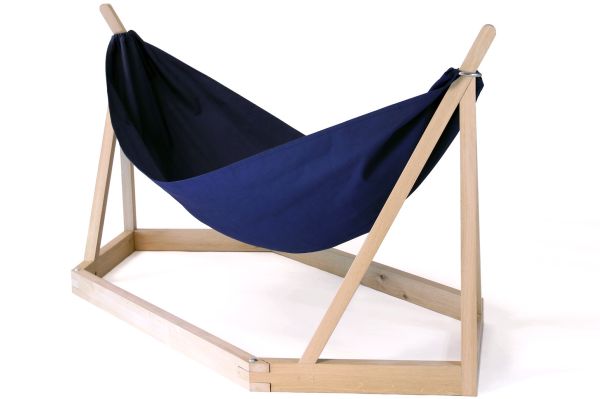 This furniture unit is supported by an easily moveable wooden frame which one can shift to any location. Therefore, this modern day hammock can be used indoors or outdoors to relax or sleep while swinging in peace. There is nothing unusual in this hammock, but the way its wooden work is done makes it different from contemporary ones that we have seen. Designer's potential and hard work is clearly visible in his design.
Via: DecoDesign