The iconic cuckoo clocks from the Black Forest in Germany have been reimagined by the German artist Guido Zimmermann in the modern context. Entitled Cuckoo Blocks, he has created miniature concrete buildings inspired by the famous icons of brutalist architecture in Frankfurt and Berlin, including the Glenkerry House by brutalist architect Ernő Goldfinger and Flaine hotel by Bauhaus architect Marcel Breuer. Some of them are designed to serve as birdhouses, while others are concrete cuckoo clocks for homes.
Zimmermann notes the traditional cuckoo clock as a symbol of prosperity in middle class, while the new version featuring prefabricated panel construction showcases today's urban and social life in residential blocks. From windows and satellite dishes to balconies, the Cuckoo Blocks are designed to look like real concrete houses.
Also Read: 30 beautiful birdhouse designs for your feathered friends
These concrete blocks taking after famous buildings of Germany are outfitted with a clock and self-ejecting cuckoo bird.
Zimmermann has expanded the collection with concrete birdhouses for native songbirds. Both of them aren't mere concrete objects but work of art that hold within a symbolic reference to society.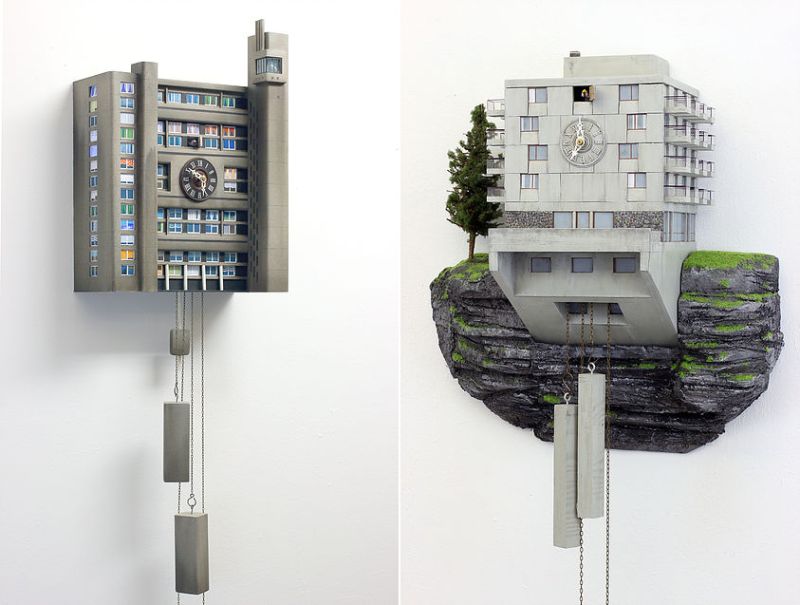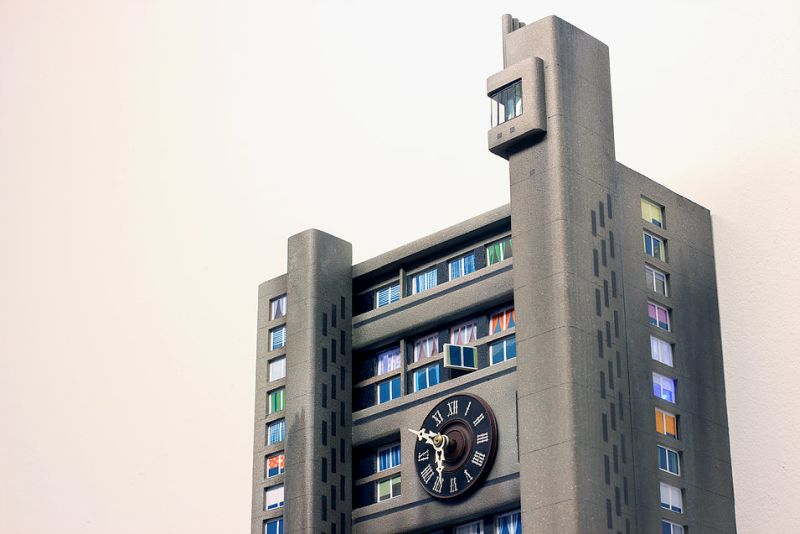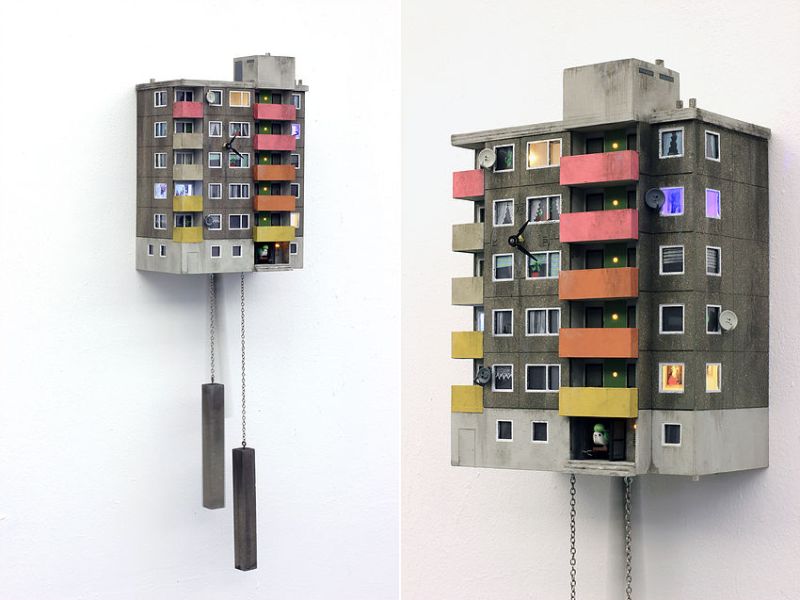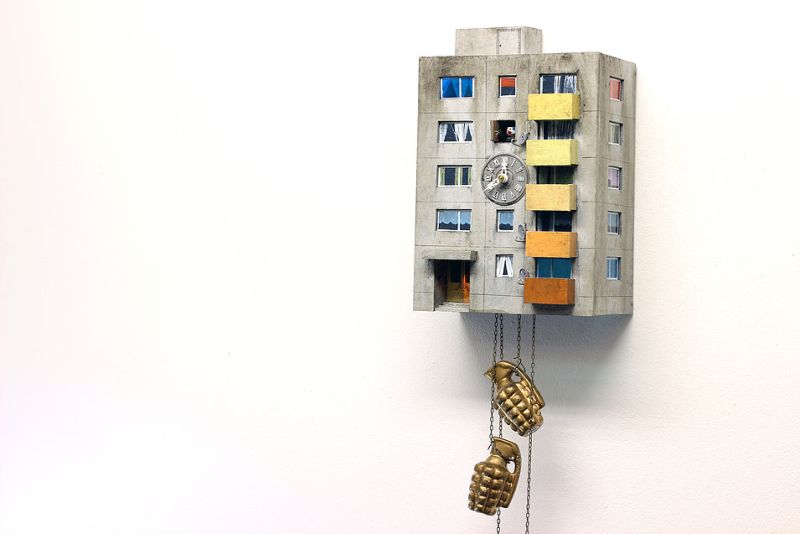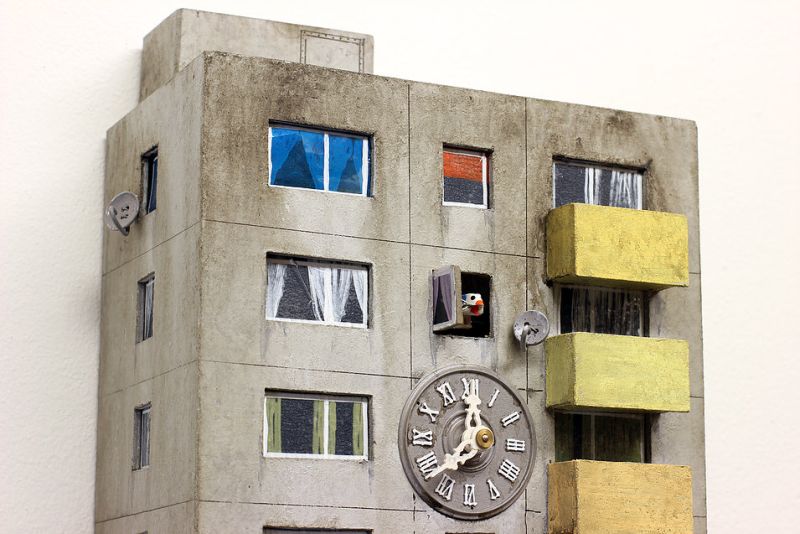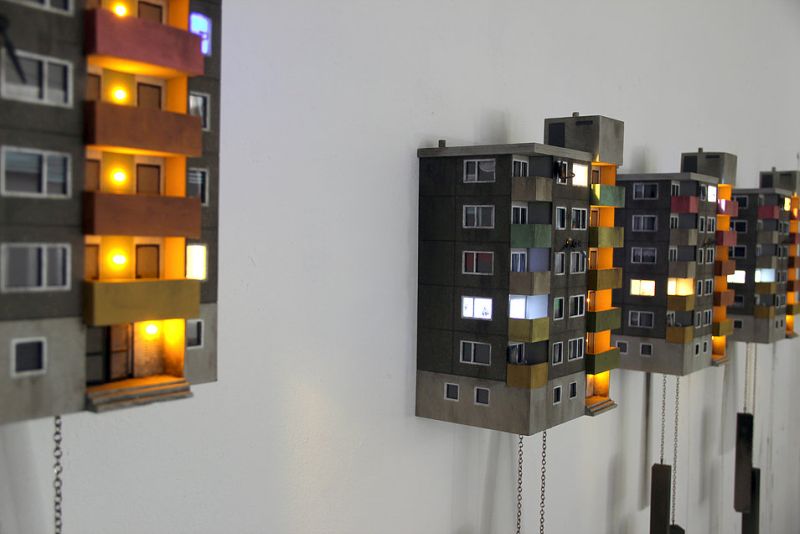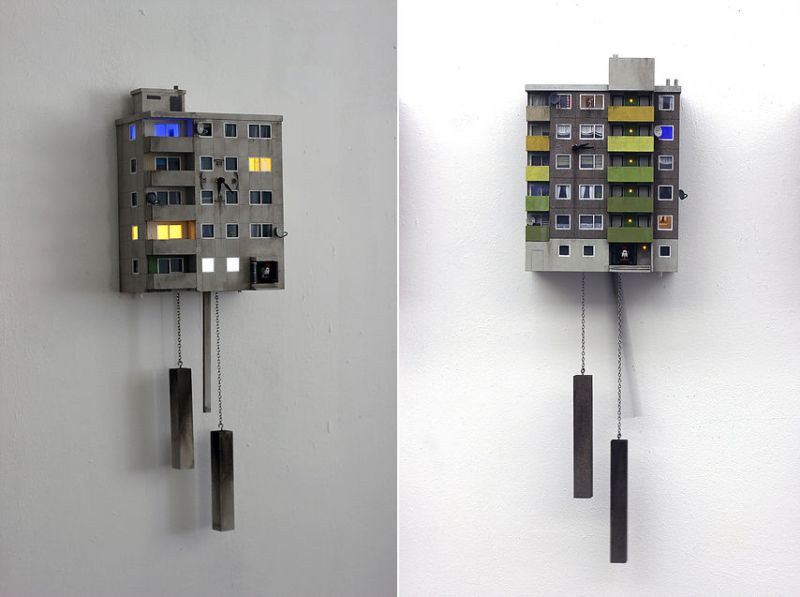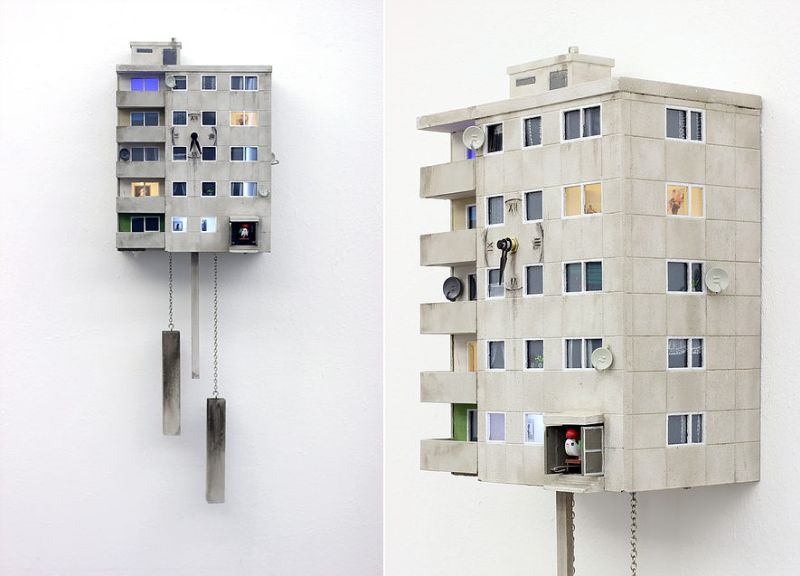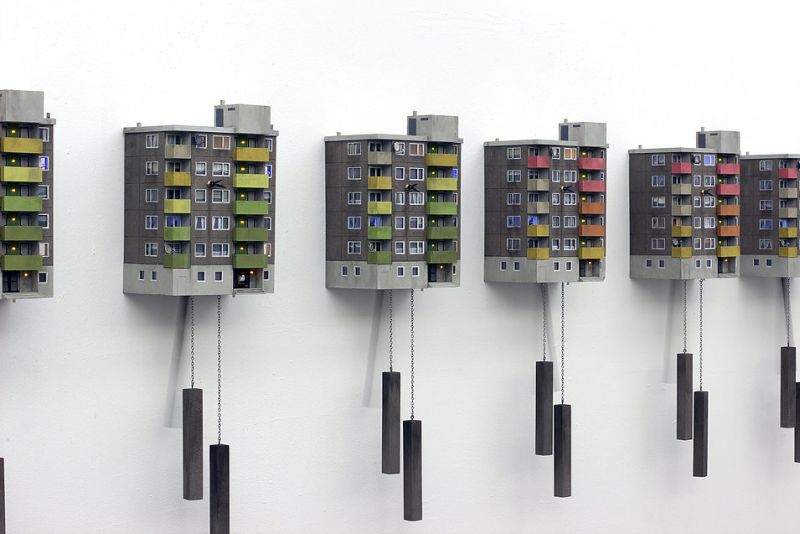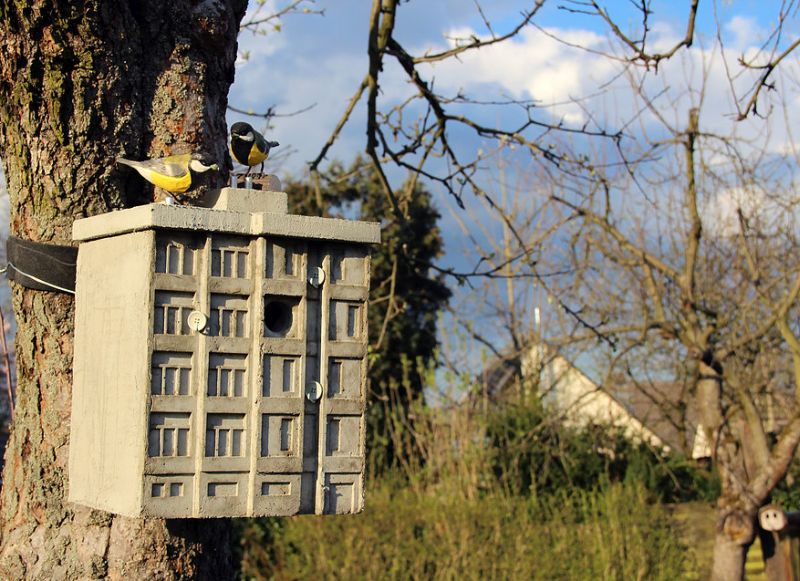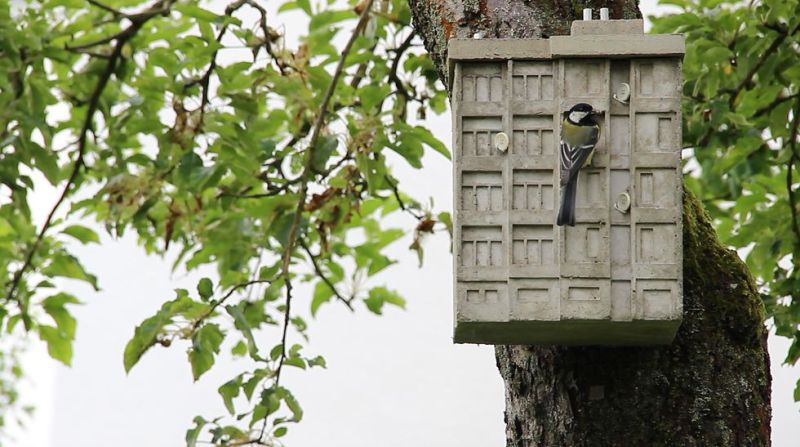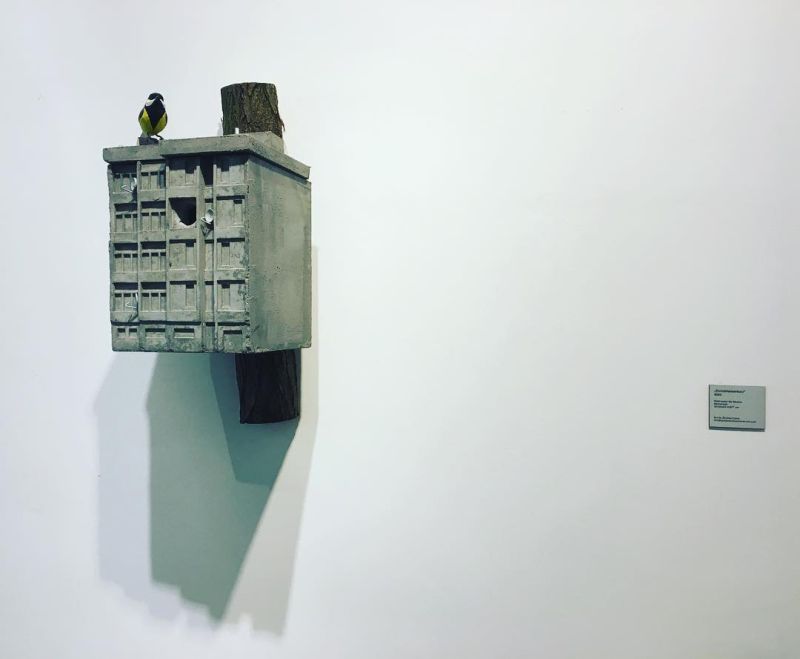 Via: TheAwesomer