Bucharest designer Dragos Motica has created the concrete 'Slash Lamp' for UBIKUBI (Romanian furniture brand) which is made to be broken. The Slash Lamp comprises of a cylindrical metal frame that is covered by concrete covering and has a wooden cork on its top. It comes equipped with a stone allowing the user to smash the concrete covering to expose more light into a room.
The lamp also has a strong rope on its top for easy mounting onto a ceiling like a pendant lighting fixture. All together, it comprises of birch plywood and concrete shade covering the mesh around an LED bulb. The user can keep the lamp unbroken to store its original formatting or break it to craft a unique design like an old industrial lamp.
When shipped, the Slash Lamp comes wrapped in a paper tube along with a ceiling fixture, rope, and a rock to break into the concrete covering. It can be used indoor or outdoor to scatter glowing light through its broken structure.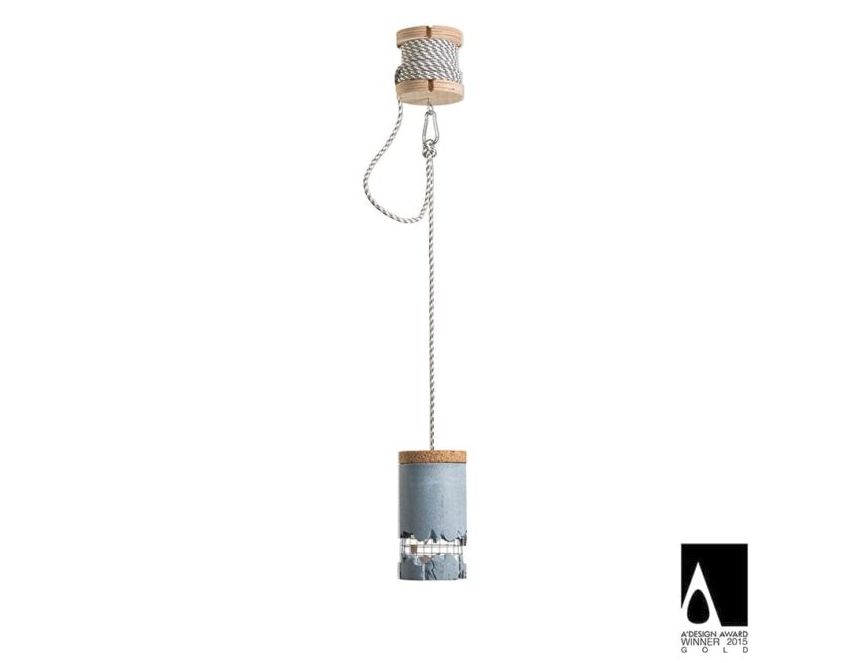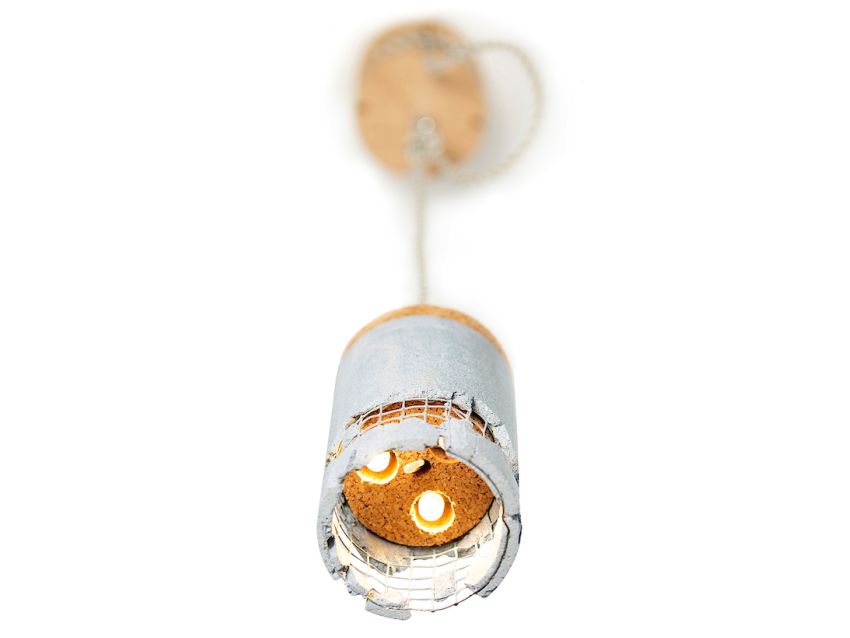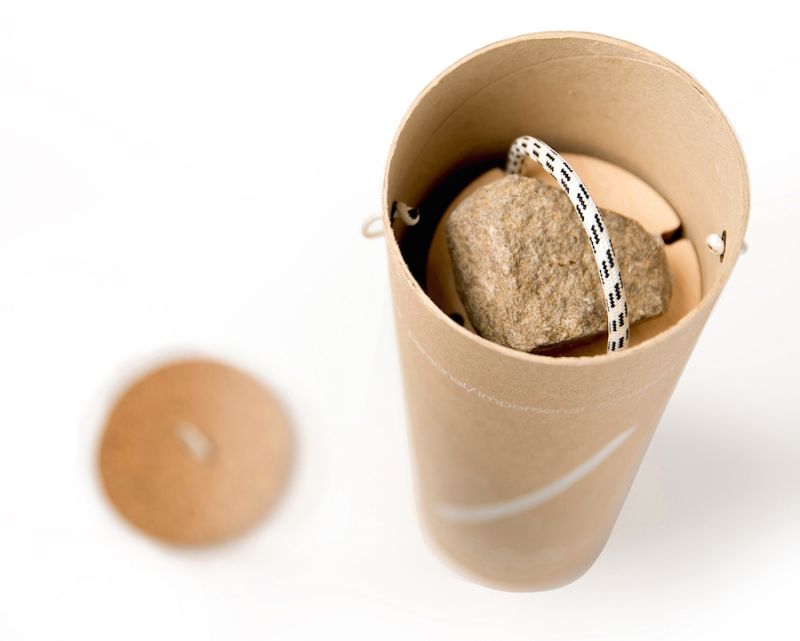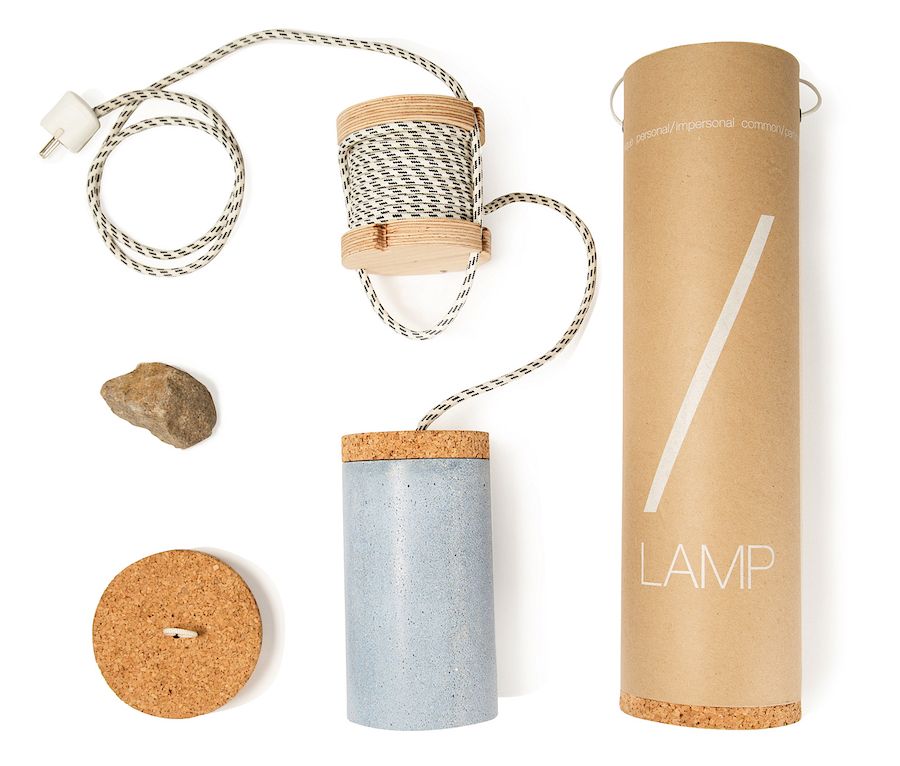 Via: Dezeen