Cement is not just a building construction material anymore, as it is becoming popular in creating many contemporary units including speakers. This is because the sturdy material can surprisingly be carved into intricate forms- offering lightness, tenderness, and novelty. Living up to modernity as well as quality, two designers Martin Bolton and Craig Tyndall have transformed concrete (conventional construction material) into elegant yet functional Concrete T L Speaker.
The speaker unit is made mostly from concrete combined with leather and acrylic. The ferrocement technique is used to mold cement into the desired shape, which reduces the formation of surface cracks because of shrinkage and offers a glossy finish to the surface. Due to this unique construction technique, the sound system offers superior audio quality to the audiophiles.
According to the designers,
For the construction of the concrete speaker we were inspired by the works of Heinz Isler and Felix Candala, who are renowned for pushing the limits of thin shell concrete structures. The shape of the speaker horn, reminiscent of the indigenous African trumpet made of Kudu horn, carries the sound towards the audience.
Concrete T L Speaker was the overall winner of the inaugural PPC Imaginarium Awards 2015 in Cape Town, South Africa. It was indeed worthy of the prestigious award, as its brilliant design and functionality have proven that even a simple material can offer hi-end practicality.
Such innovative design ideas prove that nothing is impossible in the world of music if creativity and intelligence are combined together.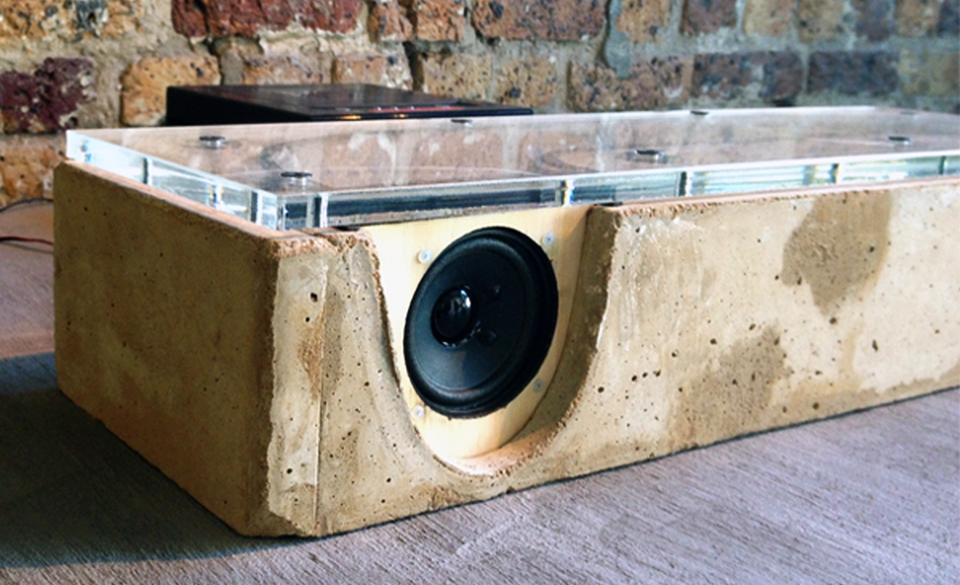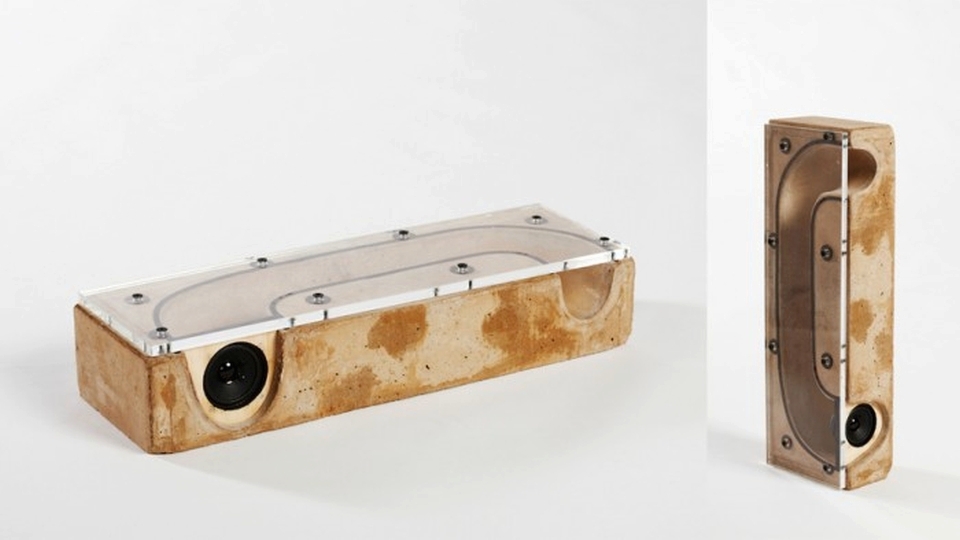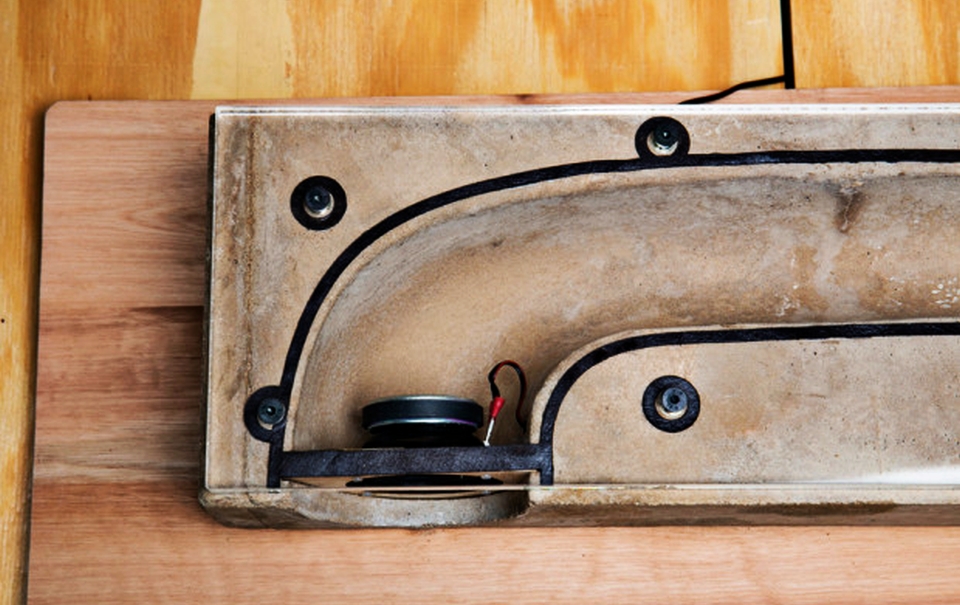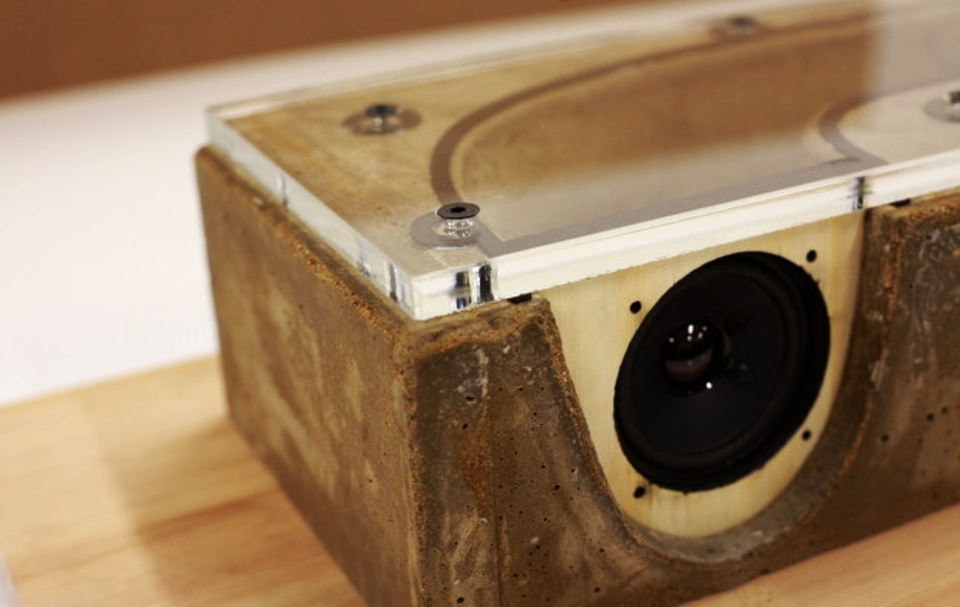 Credit: 10and5