Thought concrete is only good enough for creating buildings and park benches? You seriously need to check out the Concreto console and coffee table by designer Daniele Ragazzo. Influenced from the walls found in Liguria, Italy, where glass has been frozen in cement, the furniture looks like an art piece.
The Concreto furniture is made from fiber-reinforced concrete material that forms the solid tabletop. The sturdy tabletop rests on delicate legs that consist of broken pieces of glass to create whimsical chromatic interplay. The strength of cement and tenderness of glass forms an appealing contrast that will surely add aesthetically urban flair to any interior.
This is not the first time that we've seen concrete furniture, there are various designers that are using this solid industrial material to create minimalist yet contemporary home furnishings. The best thing about this material is that it's durable, easy to clean and relatively cheap to create.
For those who want to add some industrial touch to their home or office interior, Concreto furniture is indeed a good option. It will leave your guests wondering how delicate material like glass is holding heavy and strong concrete block. But there is no need to worry about its durability and functioning, the furniture is absolutely practical and attractive at the same time.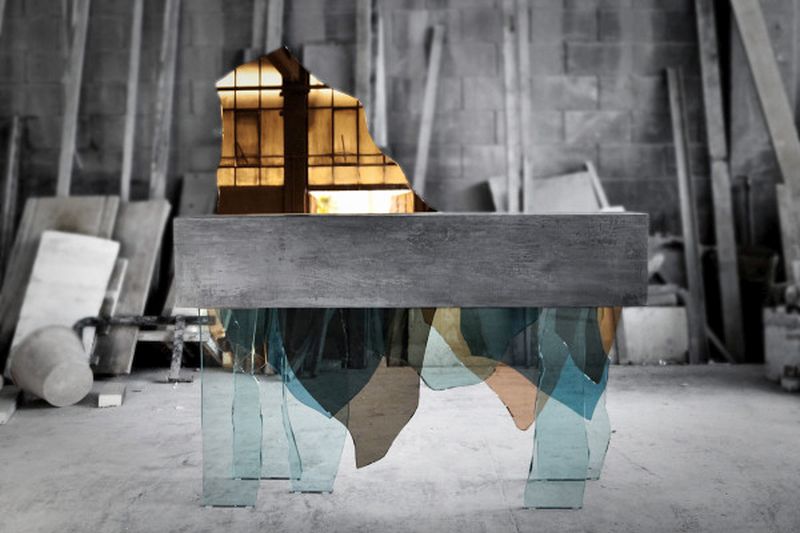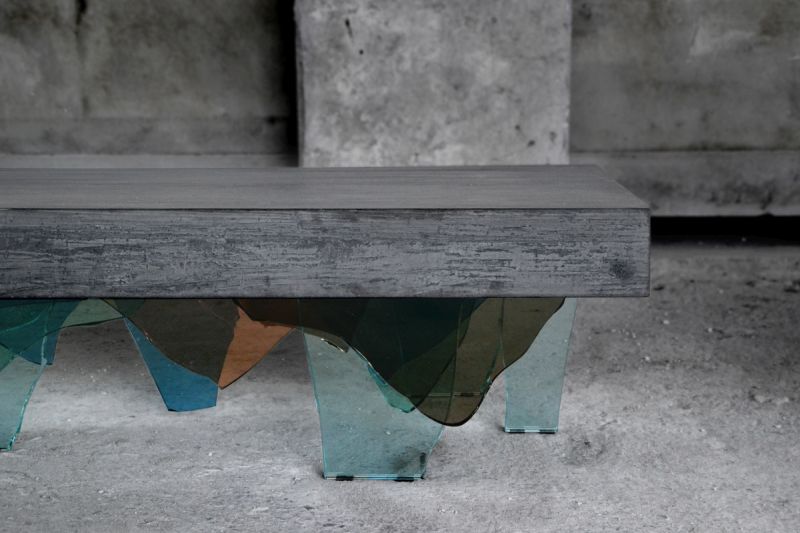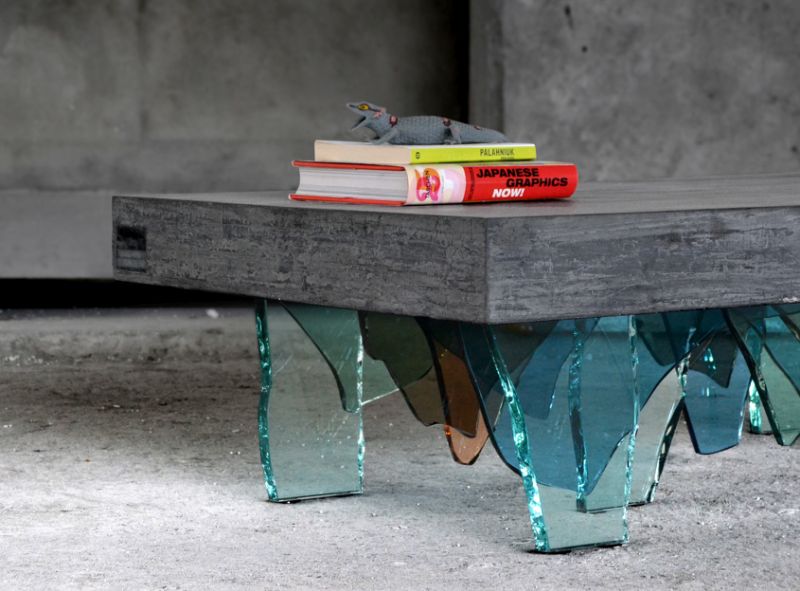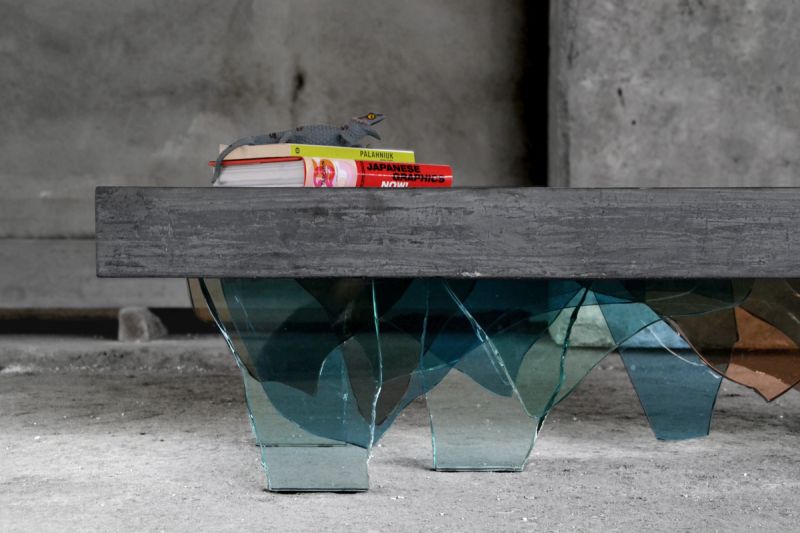 Via: DesignMilk