Swedish architecture and design firm Trigueiros Architecture has created an unquestionably creative house that is located on a sloping lakeside in a Swedish archipelago. Dubbed as Cone House, the abode clad in timber shingles highlights the beautiful combination of Swedish traditional craftsmanship and modern techniques.
Nominee of Wood Award 2016, the private villa with three floors supports a highly unconventional structure that can easily draw attention. Deriving inspiration from building method used in churches, the most noticeable aspect about this house is the use of cedar shingles on the entrance and roof which gives it a conventional and contemporary feel.
Overlooking a private beach, the house setting into a grassy hill in comparison to wooden exteriors supports an all-white interior with wood and stone flooring. Designed to let the client experiment and create his or her own lifestyle, the interior of Cone house ranges from 2-inch, 5-inch and 7-inch high ceilings with view from all units.
Supporting huge windows and skylight, the interior of the Cone House is all about openness and spaciousness, in-fact it is all about homely and private feel.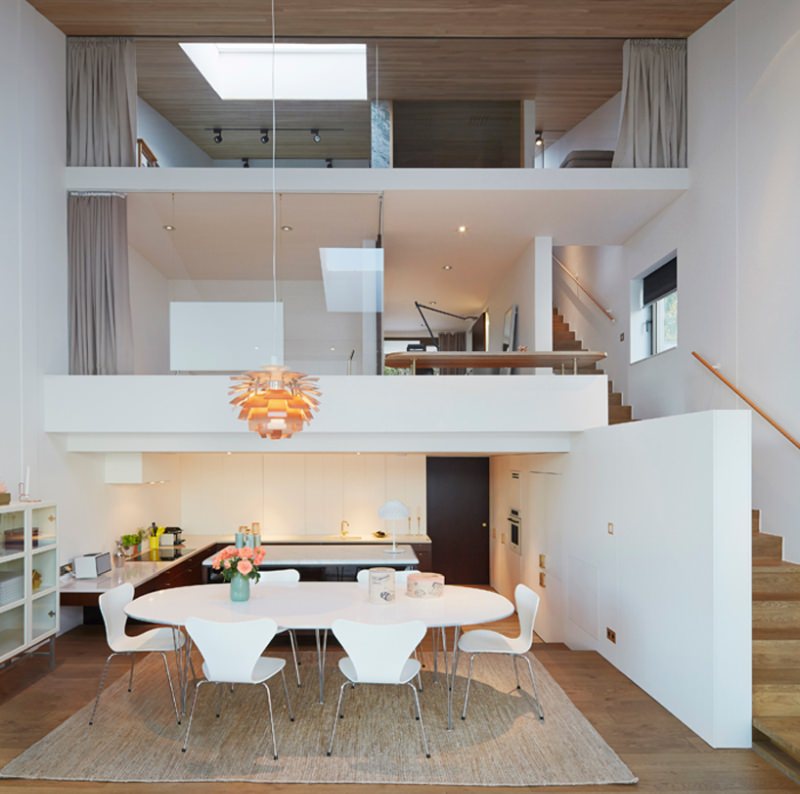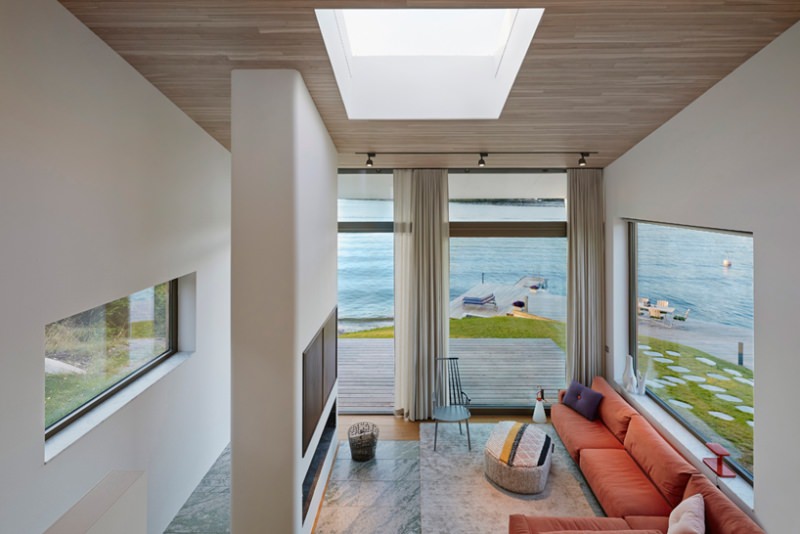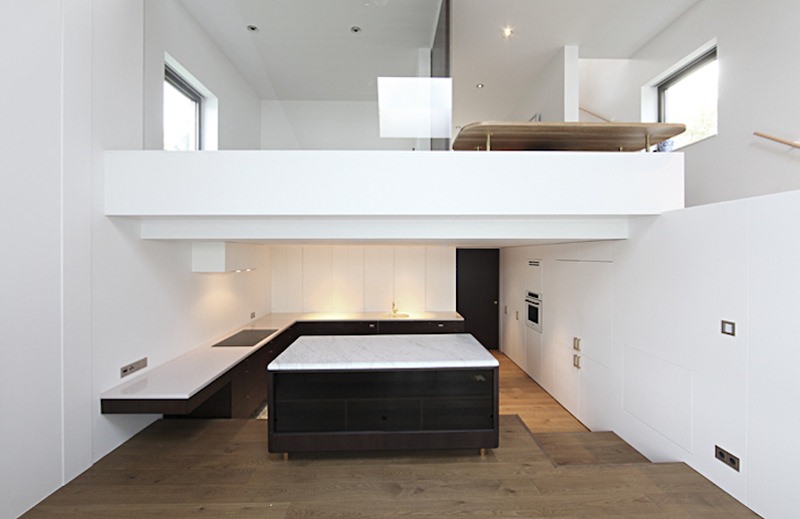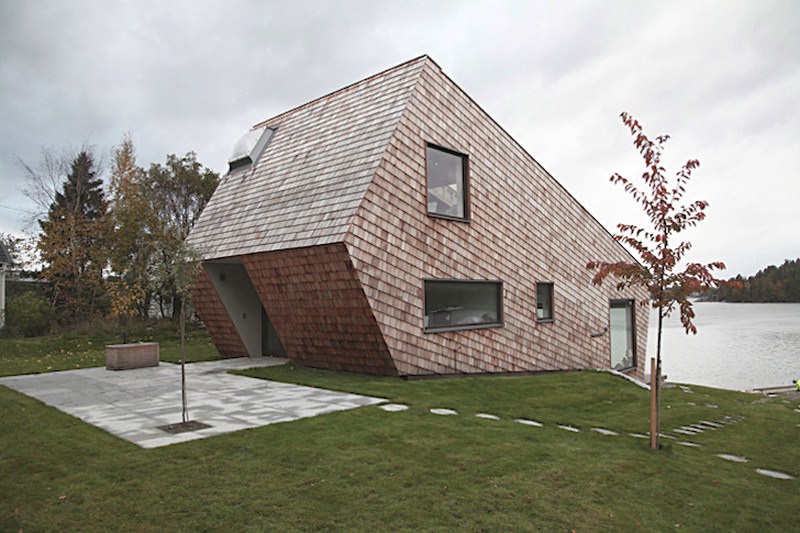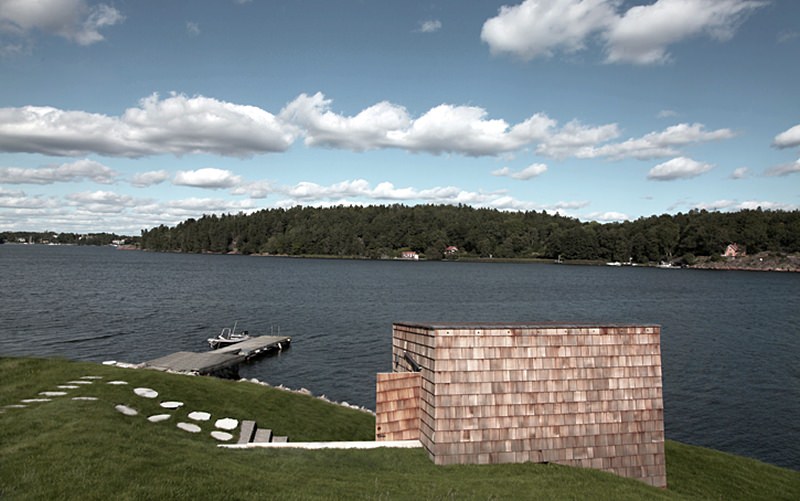 Via: TheCoolector