As the world is making a gradual shift towards minimalistic things, there is always room for something that's exactly opposite. The same is true for home speakers and audio systems for modern homes. Most of the speaker designs that we see these days are slim and focus on space-saving which follows suite. However, if you like your home accessories to be intimidating, you have come at the right place. Here we have a collection of giant speakers that'll make your jaws drop. Each one of them is unique, be it their looks or the thumping sound they produce.
# Giant Speaker At The University Of Wisconsin
Kyle Hanson and Dan Ludois from the University of Wisconsin have created this eye-opening speaker they call the Giant Speaker. With help from their buddies Justin Reed, Adam Shea, Chris Wolf and Micah Frickson they managed to recreate the six-foot tall speaker which brings back the memories of Back to the Future movie. Once the duo finished the design of this speaker they tested it with gadgets including iPod and bass guitars. The size of the speaker is truly complimented by its stomach churning output. The speaker is a one of creation for the duo's PhD thesis, and if you are creative enough, you can make one for yourself too.
# Fiddle & Hammer Bellaphone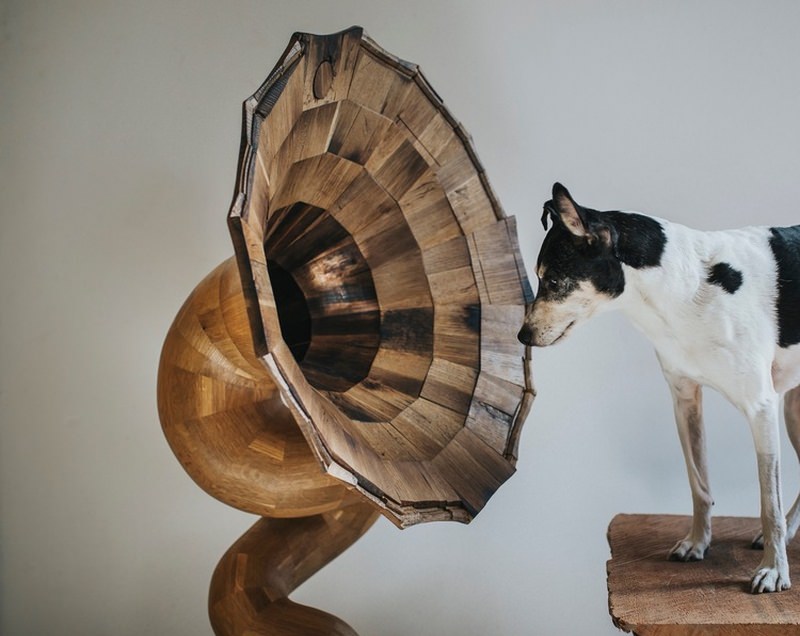 This wooden horn speaker is designed by Milwaukee-based furniture company. Looking more like a gramophone, the wooden horn speaker is made from wood reclaimed tequila and whiskey barrels. It comes in a massive six foot tall version which is ideal for big living areas. The design is such that it amplifies the sound naturally and it also looks amazing, considering the twisted look of the wooden base. To book your Fiddle & Hammer Bellaphone you can place a contact enquiry at the official website.
# Pnoe Horn Speaker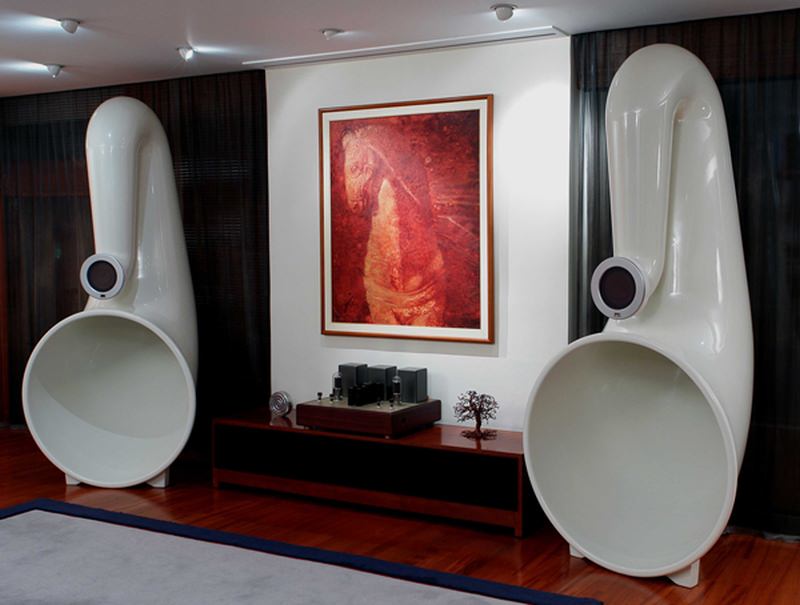 With almost 10 years put into the development and design, Pnoe Horn Speaker is in a class of its own. It turns any room into an amphitheater with surround sound that is crystal clear with deep bass levels. Especially for live performance sound, you'll feel as if you are right inside the soundscape. The elongated horn like design of this speaker is a result of careful research and use of the finest quality drivers. Of course, the size of this speaker is huge, and no one will miss it, neither visually and audibly. It comes in various color options all of which are draped in charcoal black and ivory white. Sadly, there is no price listing or availability of this home speaker, even if there is some price listing, it is surely going to be on the higher side.
# iTree Speaker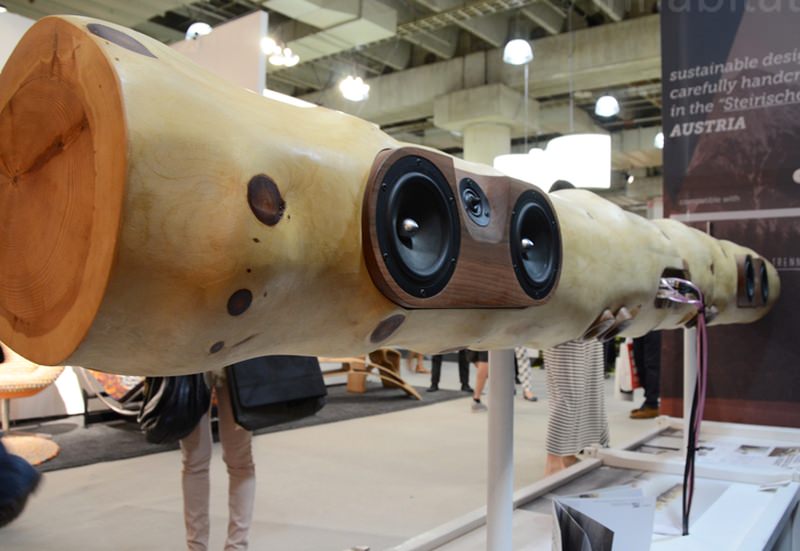 What better than having a tree inside your big house playing deep frequency music? Yes, this iPod docking station is actually a tree log modified to dock-in your iPod. Designed by Portugal-based KMKG Studio, this speaker is as natural as it can get. Called as iTree speaker, the fallen tree makes for a huge speaker for playing your iPod music. To give depth to the sound, the tree is made hollow and quality speakers are attached to provide thump.
# HPM1000 Loudspeaker System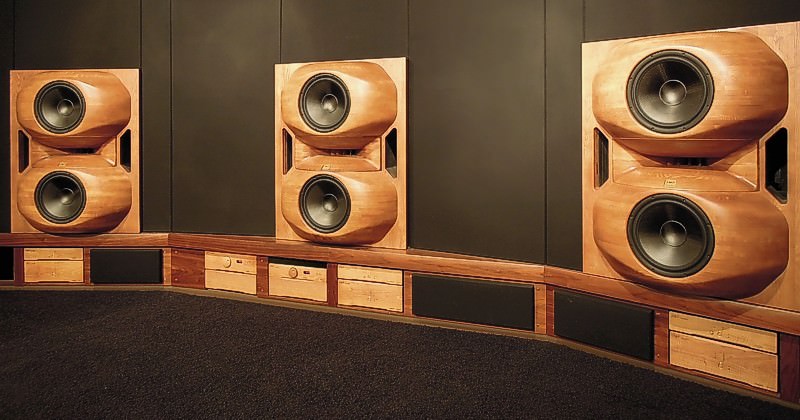 Another massive audio system that boasts huge speakers and acoustic design for best audio quality. HPM1000 Loudspeaker System by JMF Audio has the specifications to please any audiophile to the core. The audio unit has a carbon fiber magnet cone, vaporized beryllium dome compression driver and hand-finished dispersion horn. If you are not much into the technical details, be assured this speaker unit sounds amazing. The space required to install this thumping speaker system is also humongous. After all, we are talking about giant speakers.