Barcelona-based furniture house Cosmic has collaborated with architect Xavier Claramunt and interior designer Miquel de Mas to create Container– an exceptional bathroom accessories collection that takes its que from Leonardo da Vinci's saying "simplicity is the supreme sophistication."
Designed with the aim to give people a fashionable bathroom with stupendous elements, the main element from the collection is washbasin. Made from white Carrara marble and black Marquina marble, the washbasin resting on glossy or matt finished stainless steel is prime highlighter of the bathroom. Measuring 24 x 24-inches, the variation of materials makes it an exceptional piece that embarks elegance.
While the rotating mirror, measuring 1.90-meters, is fabricated to allow complete reflection of body. The mirror also serves as a storage cabinet for your personal and hygiene items. This rotating mirror gives a camouflage effect to container-deposit boxes, thus adds neat and clean aesthetics to the modern bathroom space. Other accessories including trolley, bench and stool cleverly bring originality and functionality into the restroom.
The simply elegant bathroom gives freedom to the users for conceiving bathroom accessories as per their personal preferences and available space. Moreover, different elements of the Container collection can be amalgamated in different ways to achieve customized look for the restroom.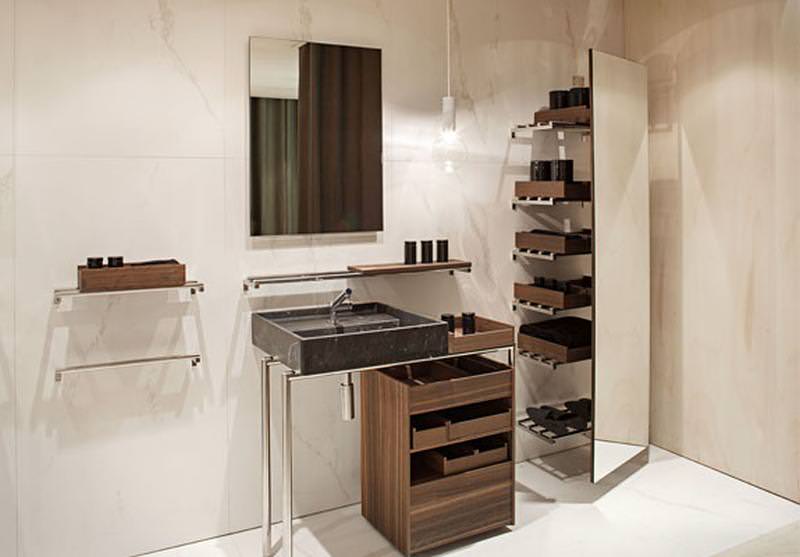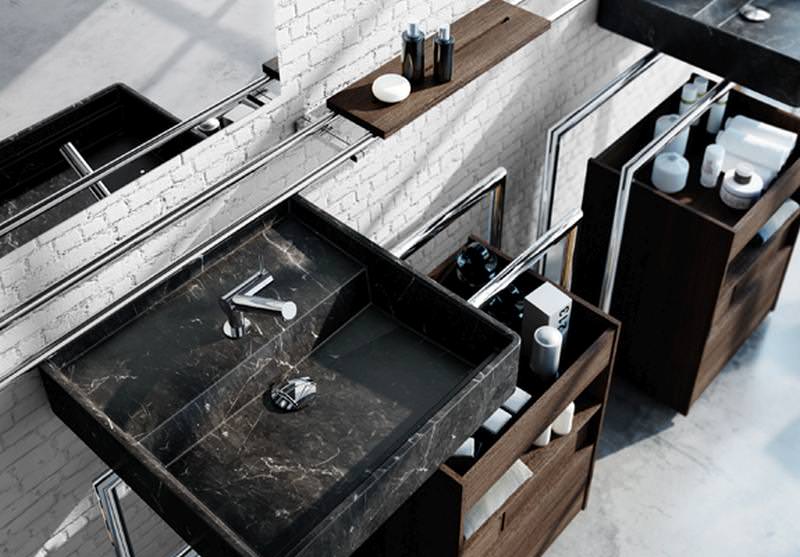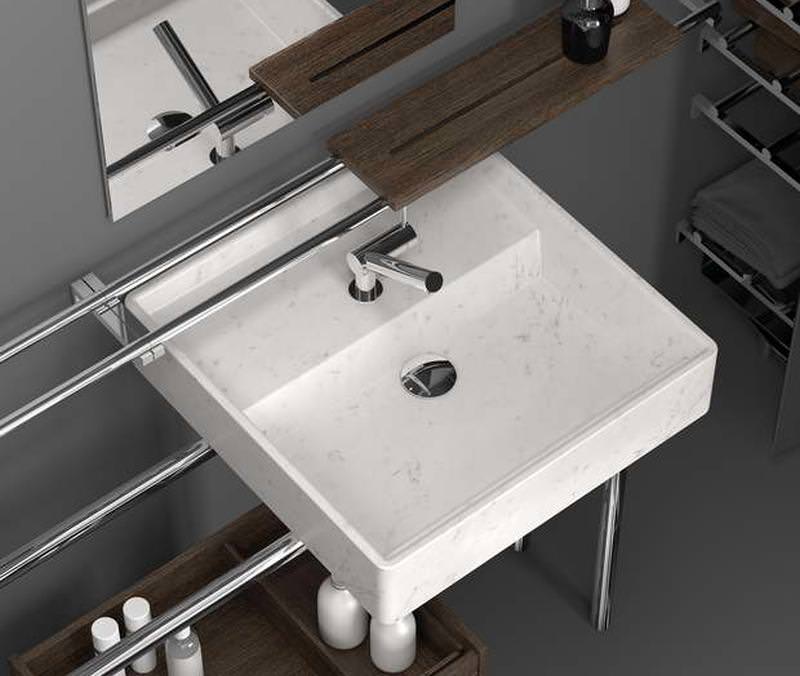 Via: DesignerBlog