Budapest-based designers Oszkar Vagi and Csinszka Cserhati have envisioned modernistic aquatic lifestyle in the city. For that, they've dreamed of creating a project called Uszohaz (meaning: Floating House), which will be consisting of chic residences resting atop Danube river. So far, the project is just imaginary, but hopefully designers will begin construction of these cozy houses in real life as well.
The project aims at bringing people closer to natural aquatic lifestyle, without any negative impact of the water body. These river houses will be surrounded by a glass facade that when illuminated at night makes the entire island shine like 'the sky full of stars.' view of spectacular shining islands. Each residential unit will include two bedrooms overlooking Danube to give panoramic view of the river to the inhabitants. The side facing to the bank will be equipped with bathroom and toilette. On the other hand, living room and kitchen are on the south side.
Designers are even thinking about building an underwater bedroom for customers, who are willing to have closer glimpse of marine life. All basic facilities will be provided to the house, which is going to be powered by renewable energy sources. Utilizing the water's thermal energy and the sun energy for electricity, the aquatic houses are completely energetically independent building structures.
A Hungarian high-tech insulating material is used for this purpose which provides excellent insulation even in thin layers. Each residence will be connected to the bank via a pontoon bridge, following the fluctuations of the river's difference of level. The homes are habitable in winter and summer, and each one of them includes 100 to 120-square meter rooftop terrace area.
Moreover, car parking place, a bicycle storage and a rubbish dump are also part of the project. This means these ingenious floating houses will contain all basis living facilities no matter they'll be not part of the land. Expectantly, the designers will soon begin working on the Uszohaz, making most people's dream (of living above water) come true.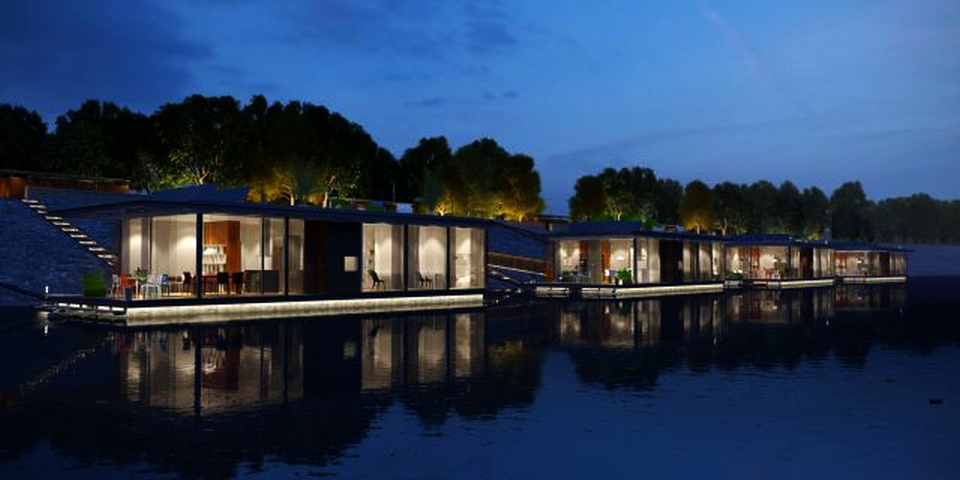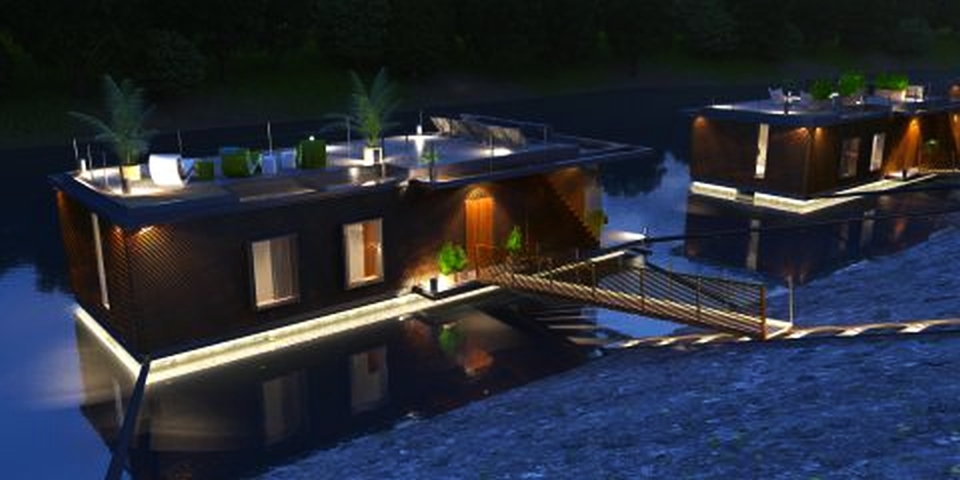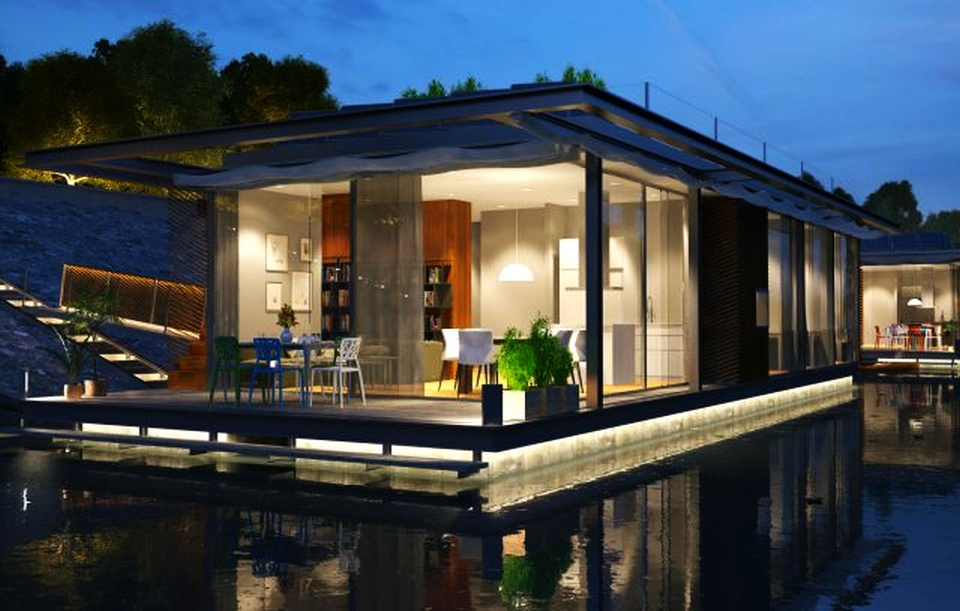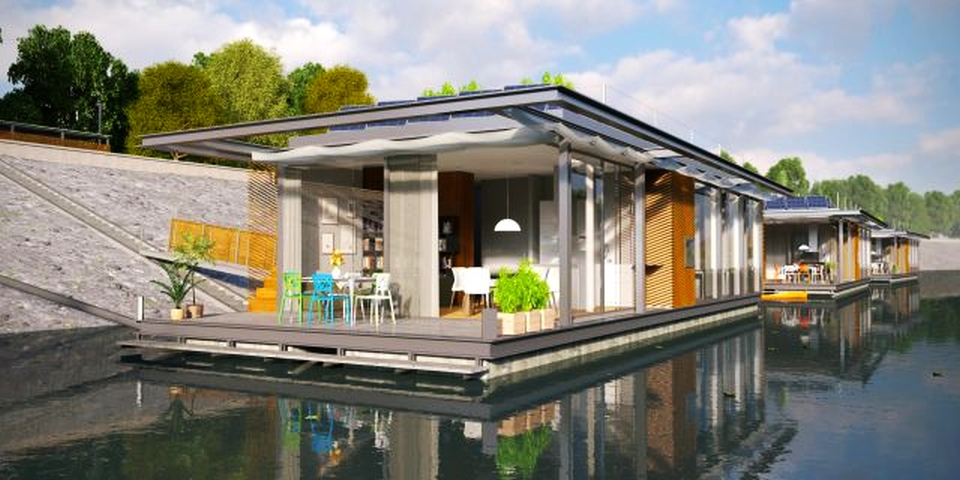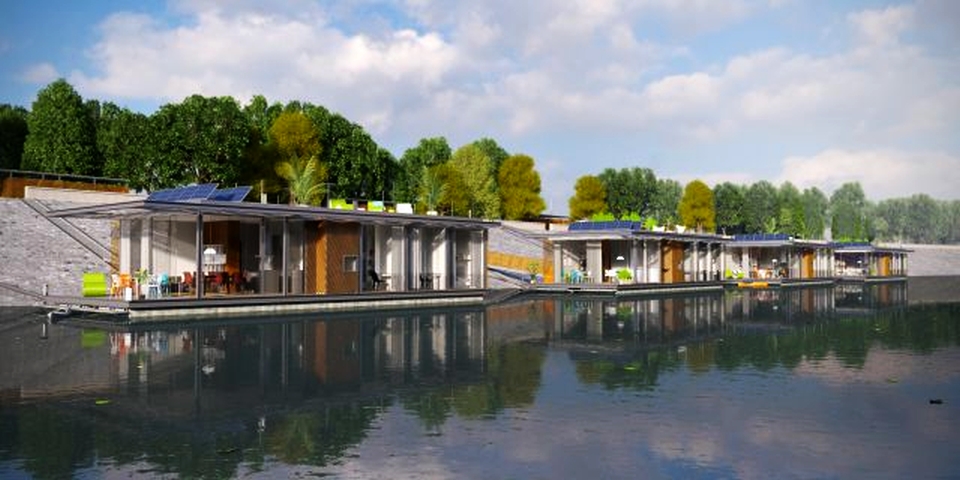 Via: DailyNewsHungary