Converted school buses have always been interesting and useful for travel enthusiasts wanting to get away from the busy cities. We have featured school bus conversions before and once again we have brought a fantastic conversion to inspire you. Renovated in 2016, this 203-square-foot school bus home features appealing wood-paneled interiors and rooftop solar arrays to generate energy on its own. Kitchen, bathroom, sitting area, queen bed, wood stove and hidden storage are included to make it fully comfortable for non-stop travel.
Fully insulated walls, ceiling and flooring of the motorhome ensure durability and keep the space cozy in all seasons. There is a bookshelf and two built-in night stands with three bin cubbies in the area to keep all things within reach. The kitchen has a big countertop sink, and hand pump faucet to prepare food on-the-go. The bathroom has no shower but there is a composting toilet with diverter. Moreover, there is a closet that can be converted into a small bunk bed.
Also Read: 20 Best School Bus Conversions to Ignite Your Wanderlust
Custom-built insulated curtains on windows and doors offer temperature protection to the interior space. Driving section of the bus home is accessed through a bi-fold door and has sitting space for two. A small wooden staircase provides access to the home, and can be taken off during travel. Its interior design is enough inspiring for people searching for innovative bus conversion ideas.
The off-grid cabin-on-wheels is available for purchase with TinyHouseListings at the price tag of US$24,900.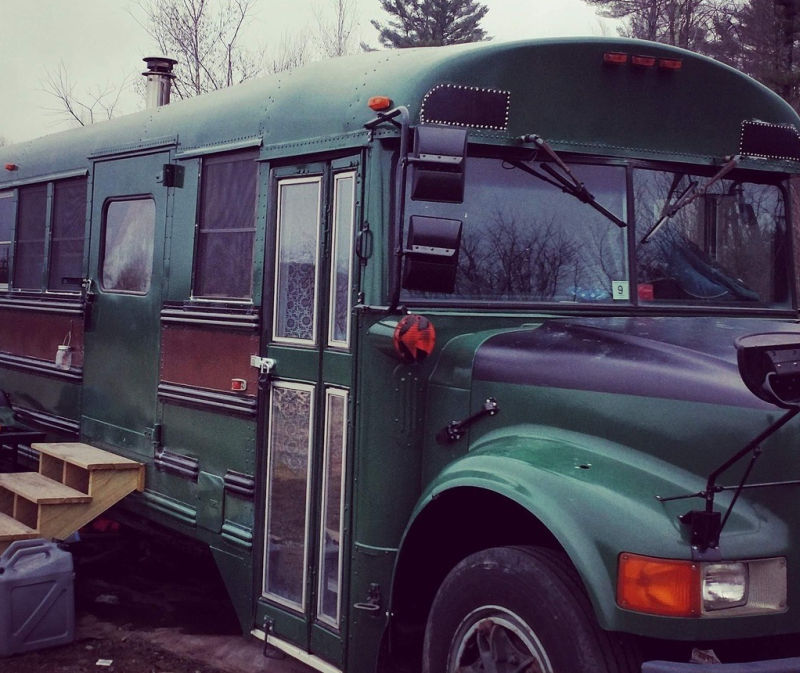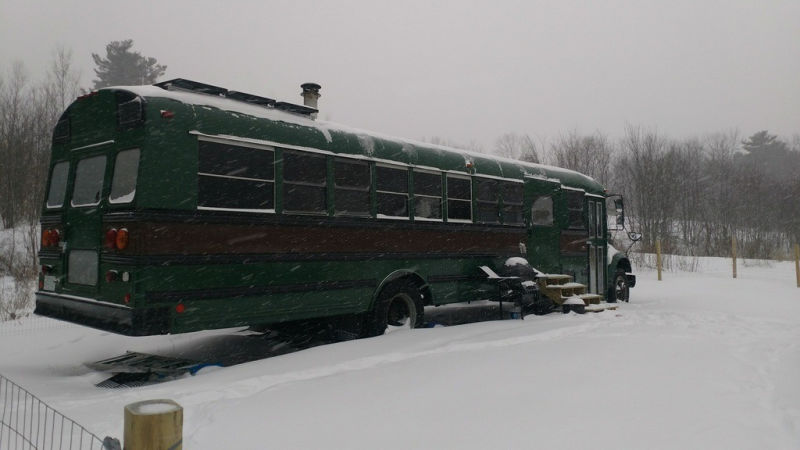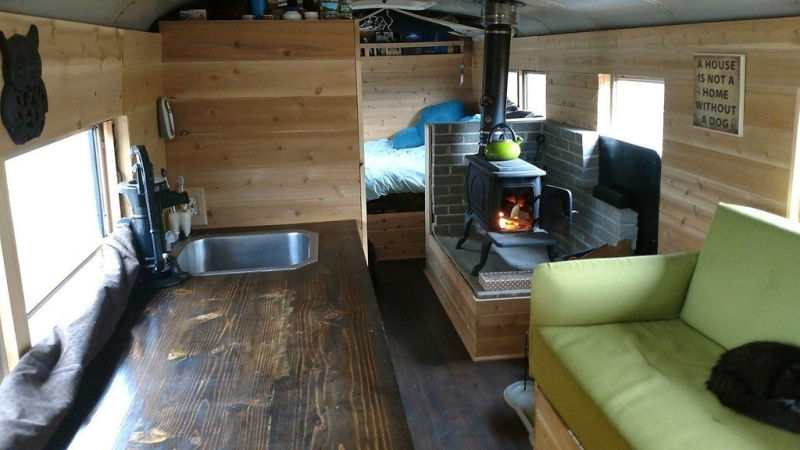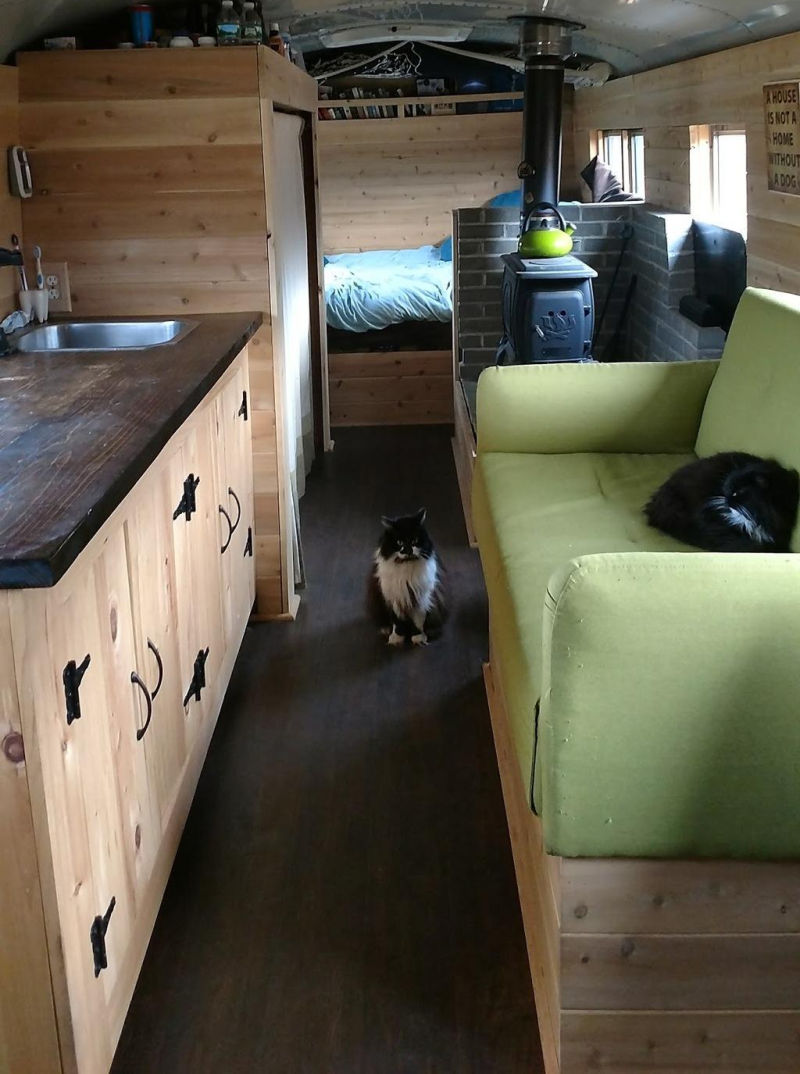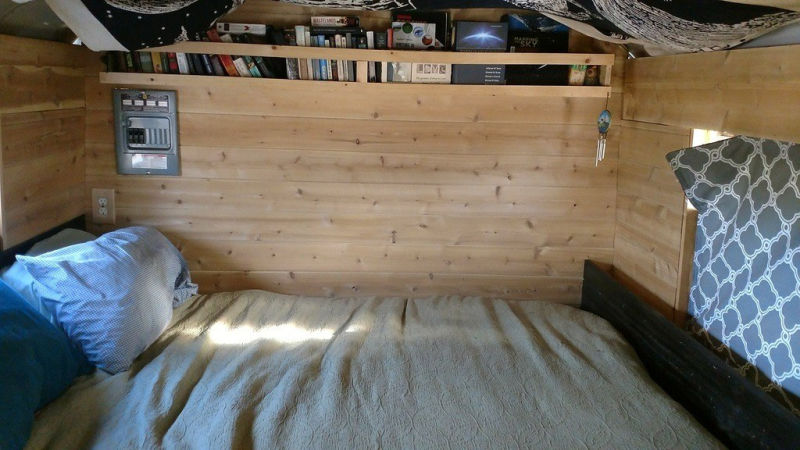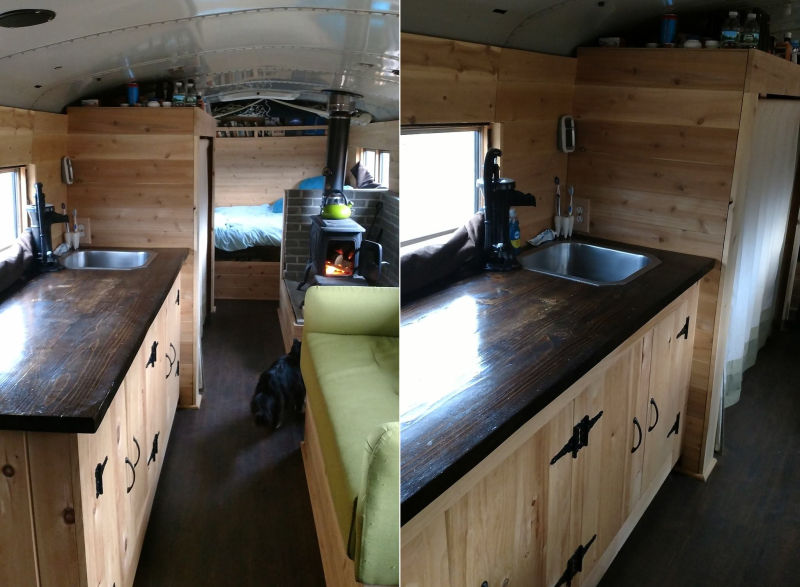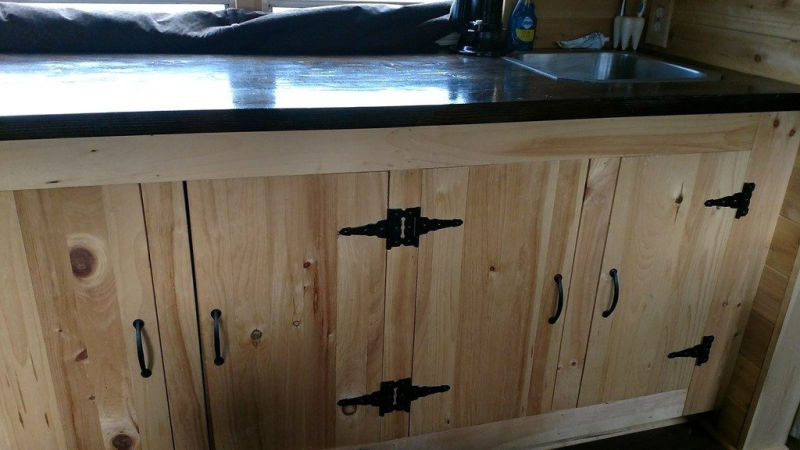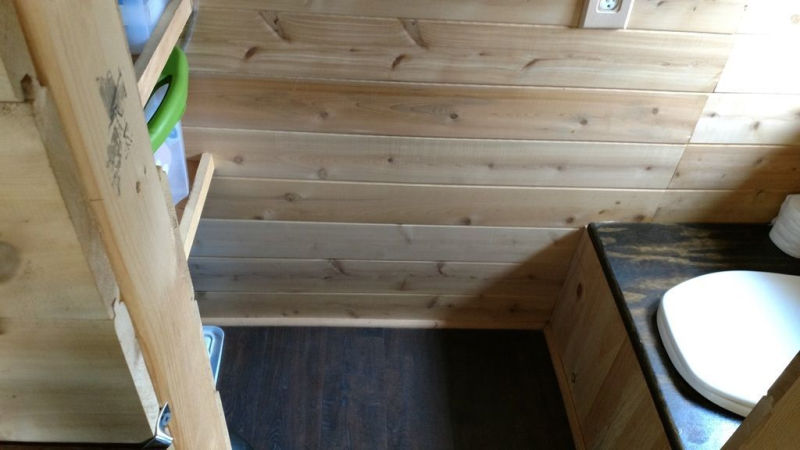 Via: Inhabitat