There are plenty of hi-tech electrical appliances available in the market for cooking that also helps in reducing the time of cooking. But, what if you don't own an appropriate machine to cook appetizing meal like a soup? Well, why don't you use your washing machine? This might sound crazy, but your washing machine can double up as a cooking appliance too!
It's hard to believe, and even we were surprised on seeing this Chinese guy who cooks soup using his washing machine. In this particular recipe he used pork ribs, some potatoes, other ingredients for soup and his 5.2kg load model washing machine. Then tossed all these ingredients into his washing machine after setting it to a normal wash cycle at 95 degree Celsius, and started the process.
Make sure you don't drain it as you require water within your soup; likewise you can adjust your washing machines accordingly if you ever decide to prepare soup in it. Although this person managed to make a delicious soup out of it, but using a laundry machine for cooking seems a bit gross to us. Moreover, you would have to buy a new machine for washing clothes because food particles will obviously get stuck into the parts of your machine. It might be a fun idea for those who look for experimenting with their appliances, but for regular homeowners it is not feasible at all.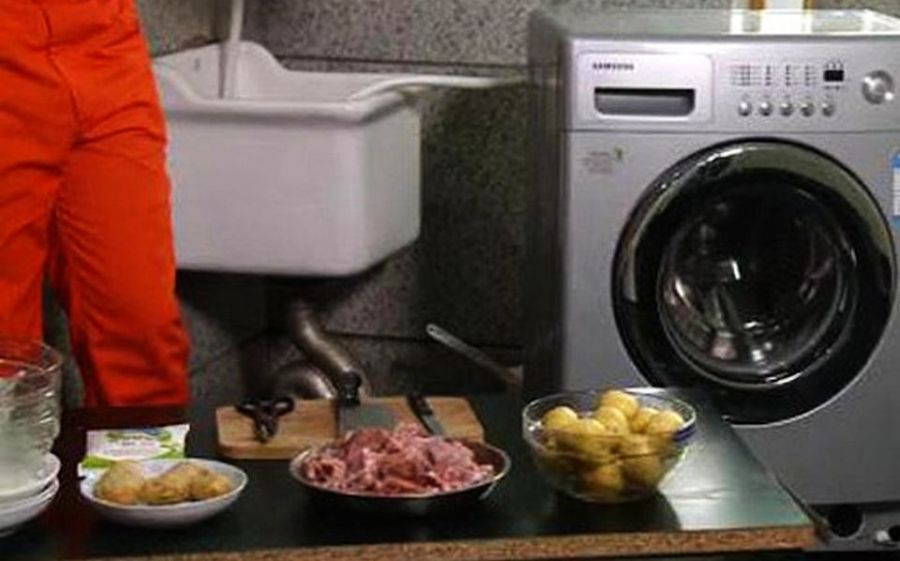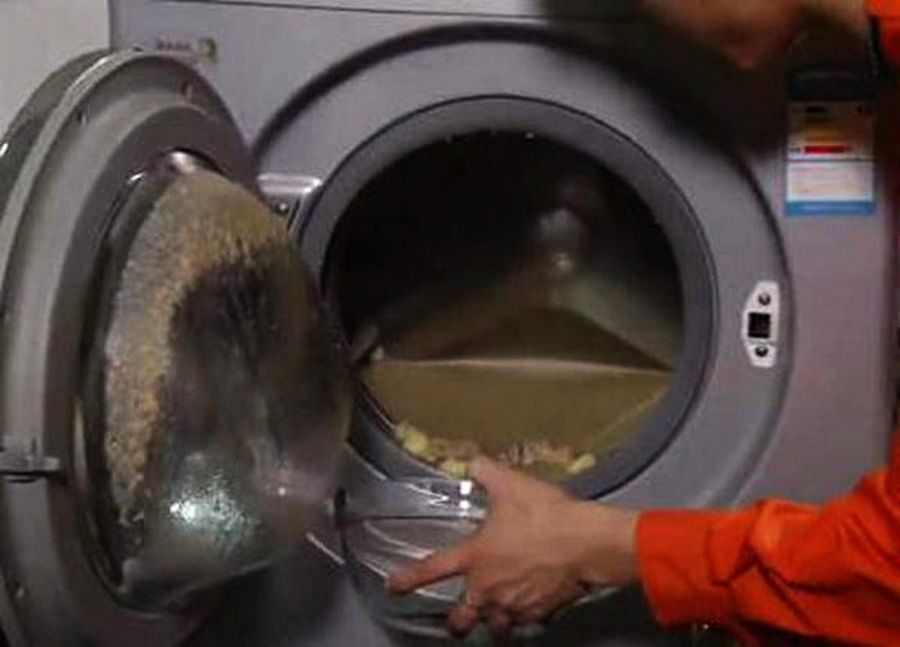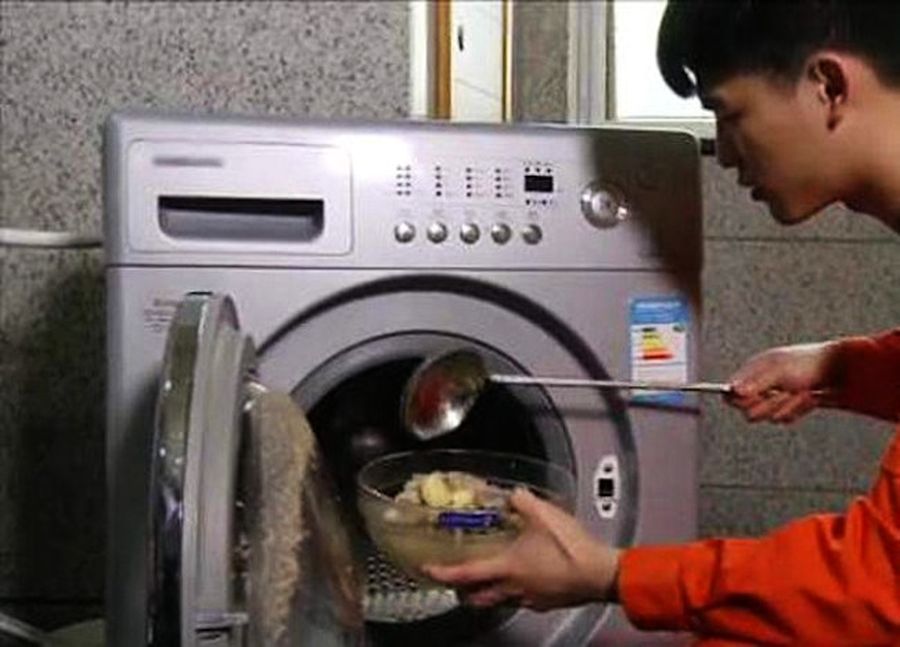 Credit: LostateMinor/ RocektNews24