One of the reasons we don't prefer a table or floor fans is because of children at our homes, as you never know when kids might accidentally put their fingers between blades of a fan or knock it off while playing. But not anymore, as UK-based household appliances manufacturer Dyson has created the Bladeless Desk Fan AM06 for cooling your home or office without worrying about your child's safety. From a certain distance, the fan looks like a huge magnifying glass standing on your desk. But, don't get confused it is actually a next-generation fan without any blades.
You might be thinking how does this fan works without blades? Well, it has a built-in brushless motor which accelerates and channels airflow direction at high velocity through its annual aperture. Its bladeless circular head is capable to provide air flow evenly to each corner of a room, so no need to change its direction every time according to your position. Moreover, it also has an option for 10 different speed settings, which can be adjusted according to the user.
https://www.youtube.com/watch?v=6jt0na5K2mo
For more comfort, Dyson's Bladeless Desk Fan comes with remote control, so that you can control its speed settings and sound level from any corner of a room. Talking of sound level, the fan is 75-percent quieter than regular fans, which means you don't have to increase the volume of the music system or television when your fan is turned on.
Its cleaning is also quite easy unlike fans with blades; all you have to do is wipe it with a wet cloth and it's all done. You can purchase the fan online for £250 (approx. US $418) for both home and office use. Although, the fan is a bit pricey, but with so many advantages it is worth the money.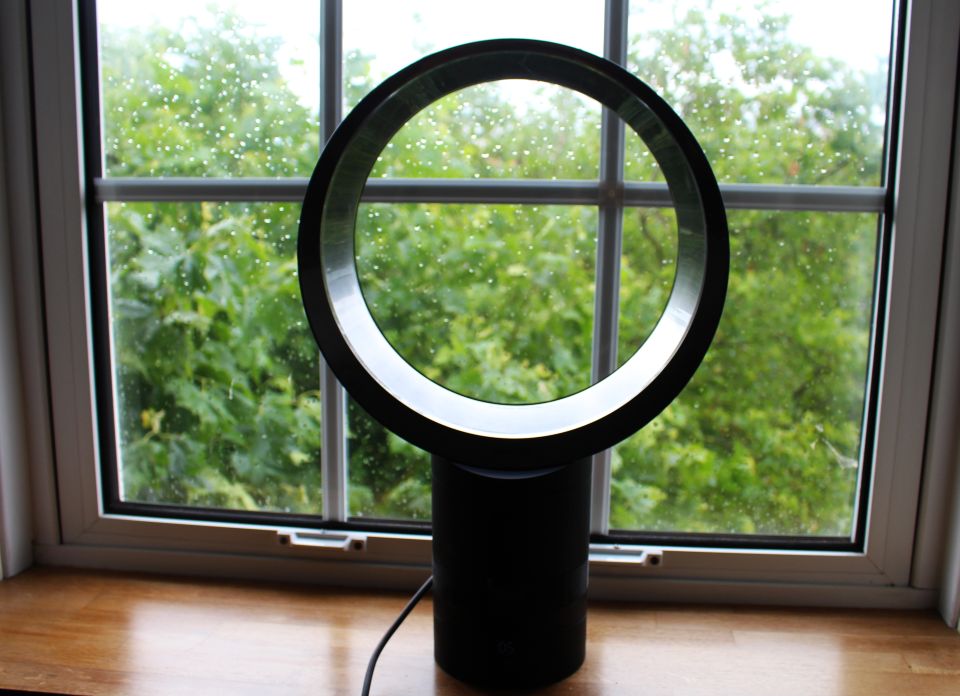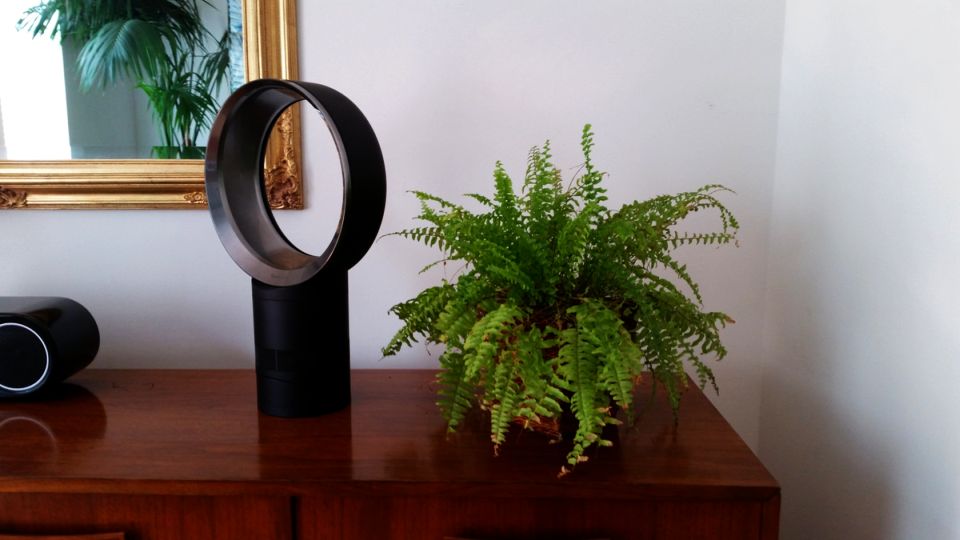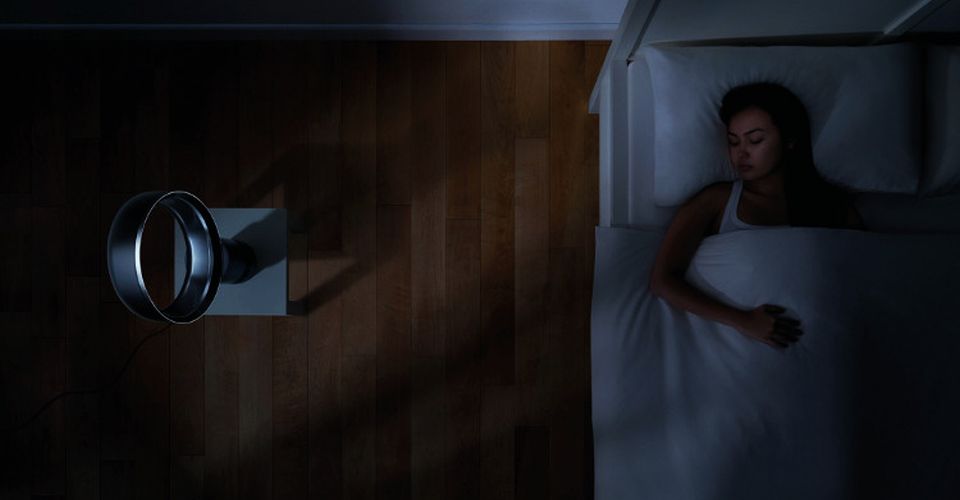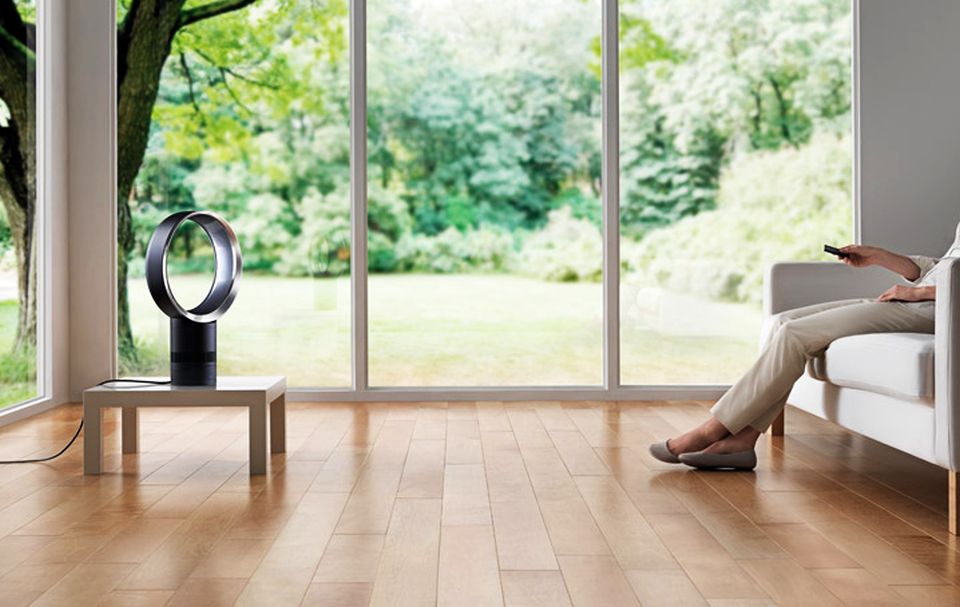 Credit: HITC