Word clock with some personalized messages could be the coolest gift ever for your loved ones. It is not only fun to use, but also is functional like a regular clock at your bedside desk. The highlighting feature of the clock is that it somehow reflects character of the user by displaying customized messages with user's name at different intervals of time.
Instructables member [Techkiwi] has created this word clock using Arduino Mega compatible board to drive array of LEDs, all thanks to the extra GPIO on the Mega Board. To display accurate time for years, Maxim DS3232 real-time clock (RTC) module is used and has one tiny coin-cell for backup to keep running correct time throughout the year.
It works perfectly well in all climatic conditions due to the temperature-controlled oscillator. It also features a digital thermometer and 236 bytes of non-volatile memory to store user settings and any other data. Due to this memory storage setting you can customize messages with your name to be displayed on its digital screen. For instance, the clock displays messages saying Good Morning Lizzie (user's name), Happy Birthday, etc. along with the accurate time.
The word clock is easy to build and can also be prepared using simple devices at home. If you are willing to create one for yourself or to gift someone special, then follow the designer's instructions given on Instructables. Hope you'll be able to create an identical timepiece on your own.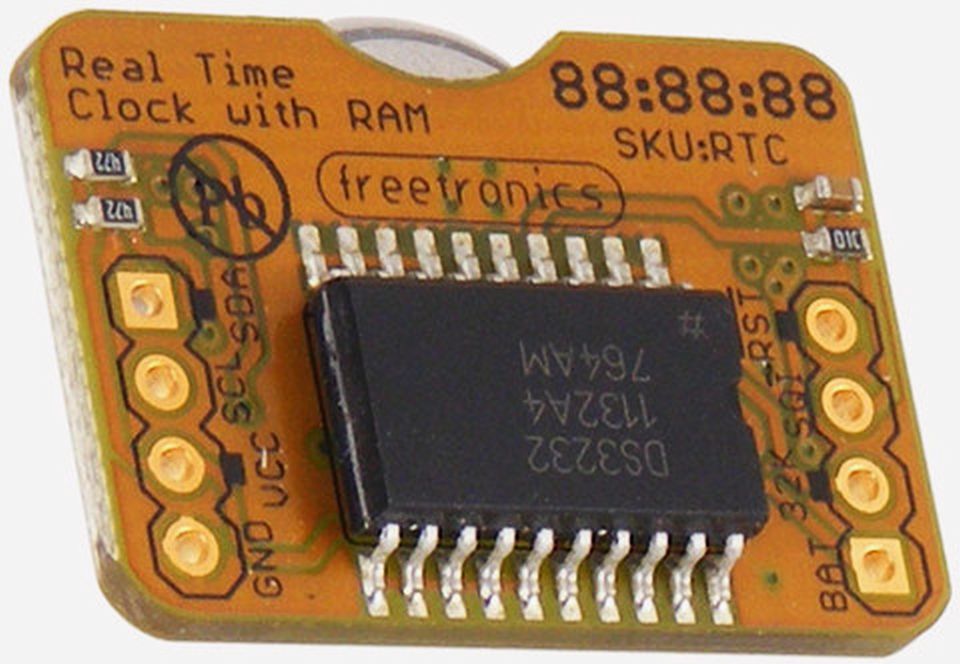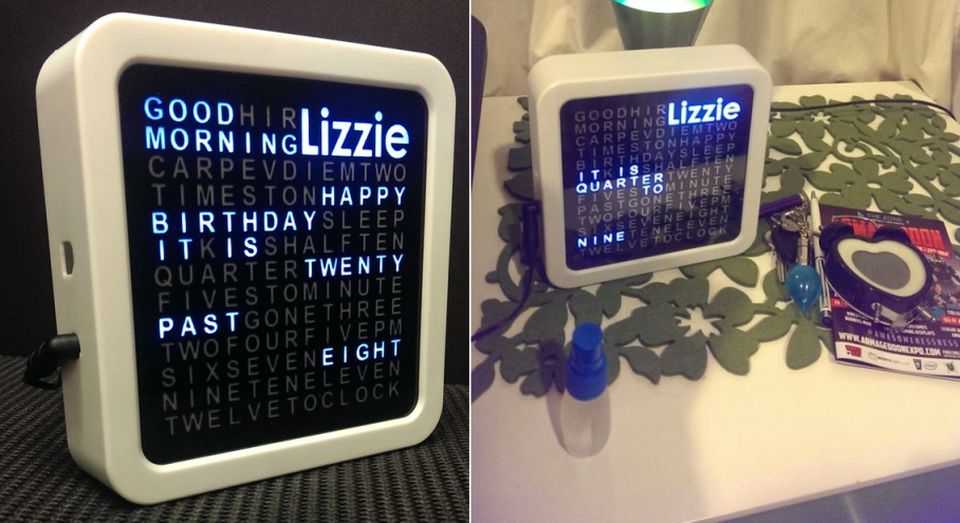 Credit: Instructables