French artist Marc Fornes has converted boring and regular handrails into a piece of art with his machine-fabricated Corian staircase that makes imperfection a source of beauty. Fornes has created this impressive work of art in a Paris-based Dickens Apartment as a part of residential project by Theverymany – an art studio founded by Fornes.
The residential project is provided with white Corian handrail designed to mimic the cellular patterns present in living organism. Use of bubble-like frame gives freedom to morph the shape of staircase and handrail, offering an uncluttered interior. The basic rule applied by every designer while constructing a staircase is to keep the base solid and thick while top thinner and lighter.
However, Dickens stepped out of the conventional way and created the base of the staircase thinner while the top stronger and thicker to help create a visually pleasing experience to the residents.The staircase adds sense of airiness while creating transparency in the living area and complementing the low ceiling and small windows. The machine-fabricated Corian staircase has also been honored with the Design Excellence Award in the category of Divine Detail category from AIA (American Institute of Architects).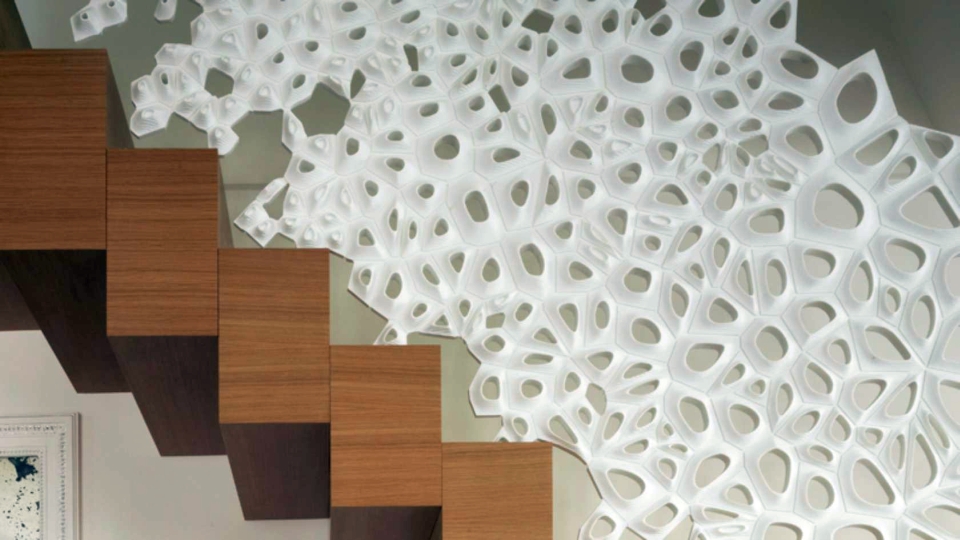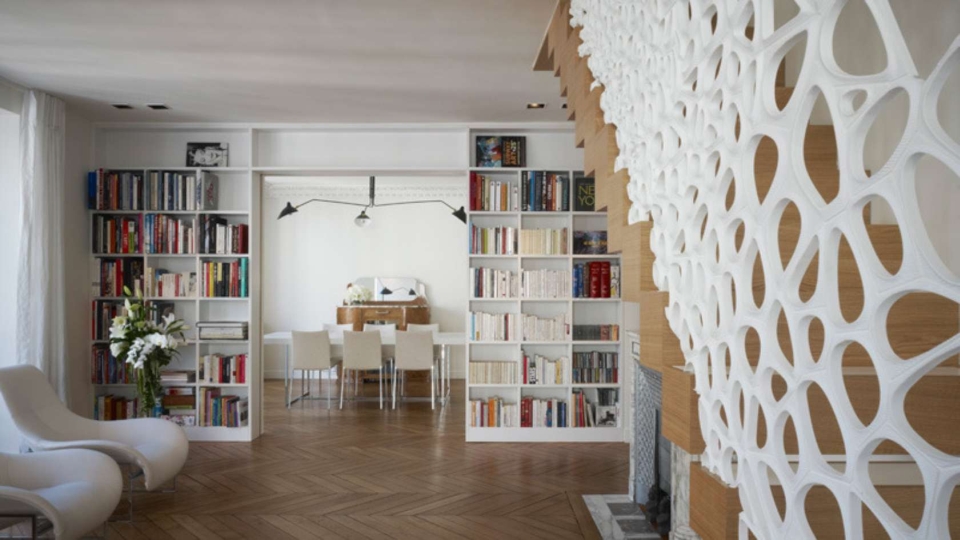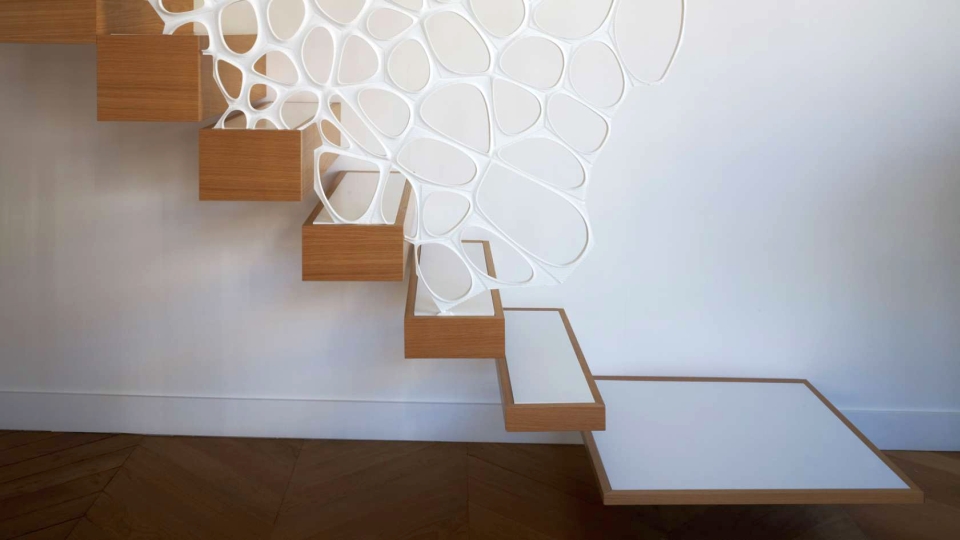 Via: Dornob