Living in a log house is an outstanding experience as it offers rustic lifestyle, and is appreciated by most outdoor enthusiasts. This is what Corones Camping Cabins by Sitka Log Homes promises to offer. It is a log house built at Rasen, a small town in Northern Italy. It has three rustic cabins surrounded by flourishing green valleys of Europe. Cabins made from high-quality round wooden logs underneath a peaked roof make it a timeless design, and separate it from the other ordinary log houses.
These cabins are small in size but accommodate most of the facilities needed in a house. The first storey includes optimum living area and a compact kitchen designed in open floor plan. In the living area, a handcrafted staircase occupies some space but leaves optimum room for a double sofa, dining table and a free-standing log fire. The rustic red tiles in the living room go perfectly with the wooden interior, and a wood-burning stove beneath the custom made wooden staircase glorifies the whole space. Side windows in the living area let in good amount of light to make the room brighter.
Mainly, this log house is a two-bedroom residence that boasts a big walk-in shower set in a simply-decorated bathroom. There is a separate toilet/washroom on the first storey. As we climb up to the upside area, you are left with a peaceful area perfect for relaxation purposes. The top window and balcony under peaked roof offers magnificent views of rural Italy.
Corones camping is a good place to experience winters in Italy with its ski-resort like facilities such as low lighting, cozy bed and attractive wooden structure. The outdoor area around the log house is also utilized to provide optimum space to set up a table for eating in open-air.
The Corones Camping also looks attractive in night, and provides a good alternative to experience the rustic lifestyle with comfort. Such captivating features and mesmerizing landscapes around the log house will surely influence you to take a vacation here.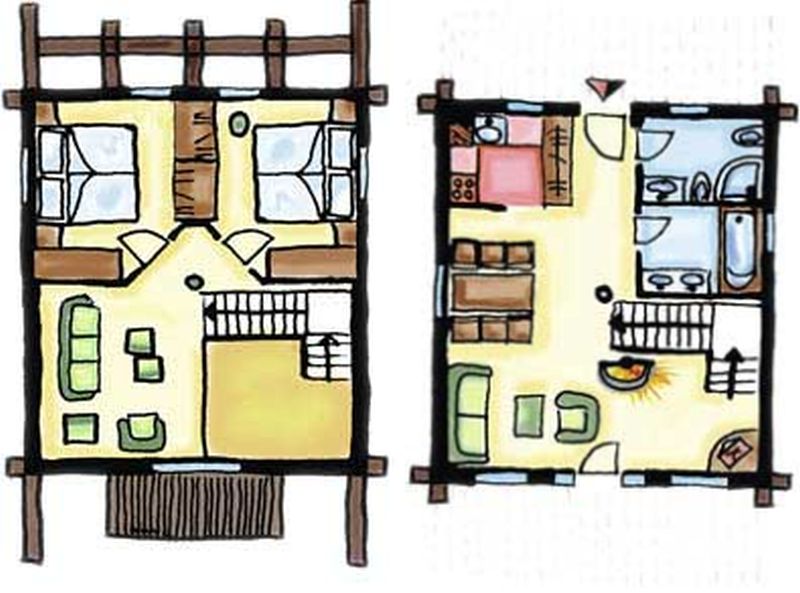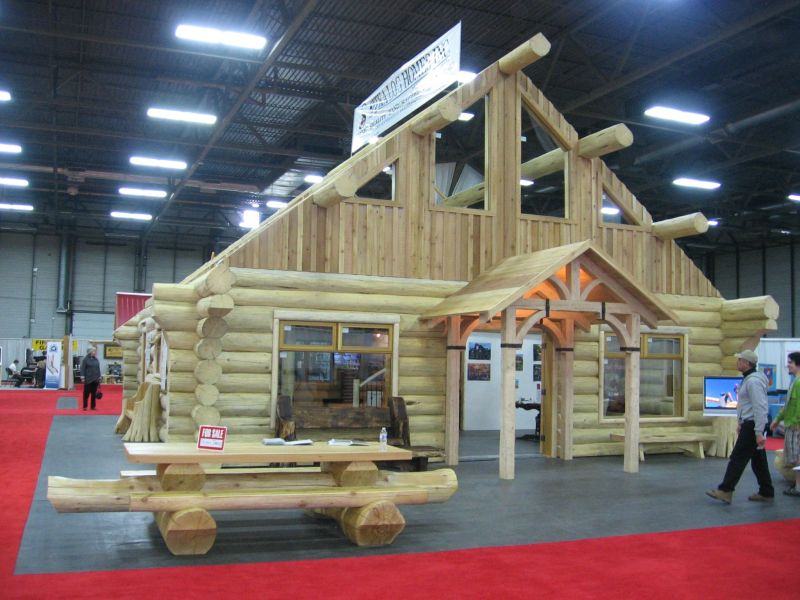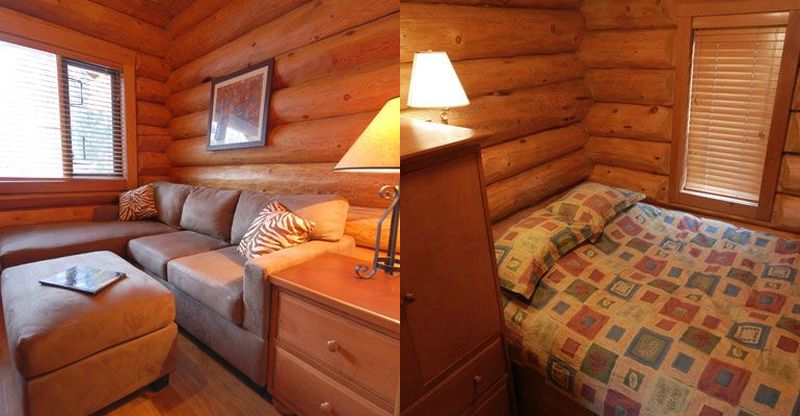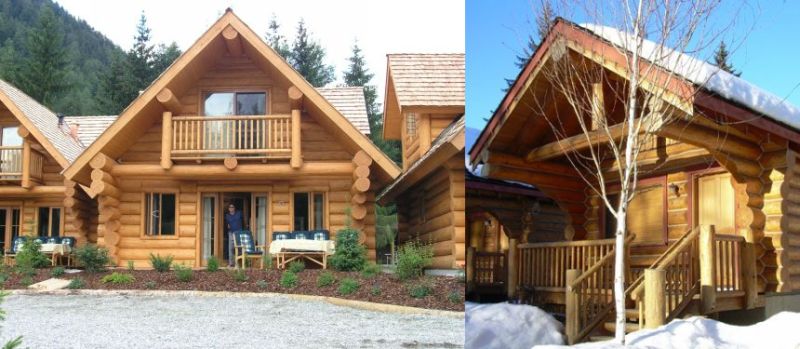 Via: LogHomeTour