Berlin-based architect and designer Pierre Guibert has found the best way to upcycle old corrugated cardboards. The designer has created a collection of luminaries, in which old cardboard pieces are metamorphosed into cardboard lampshades.
Made from 7-mm thick corrugated cardboard, the sheets are cut in shape of rings, which are then glued upon each other, creating layers. Produced and assembled in Berlin, each lampshade is entwined with eco-simplicity. Available in different shapes and configuration, each lampshade is unique in shape and fills room with abundant up and down light, complementing any space. Fabricated to be used as ceiling lamp or floor lamp, the lampshades have the capacity to evoke a cozy atmosphere.
Transforming discarded material into functional product, the cardboard lampshades are delivered with rings to hang or to stand. Ranging from $55 to $280, the collection of luminaries projects a corrugated texture on the walls illuminating room with warm wood tones when lit.
The environmentally responsive designer aims to help people build themselves useful pieces of lighting fixtures by holding DIY workshops.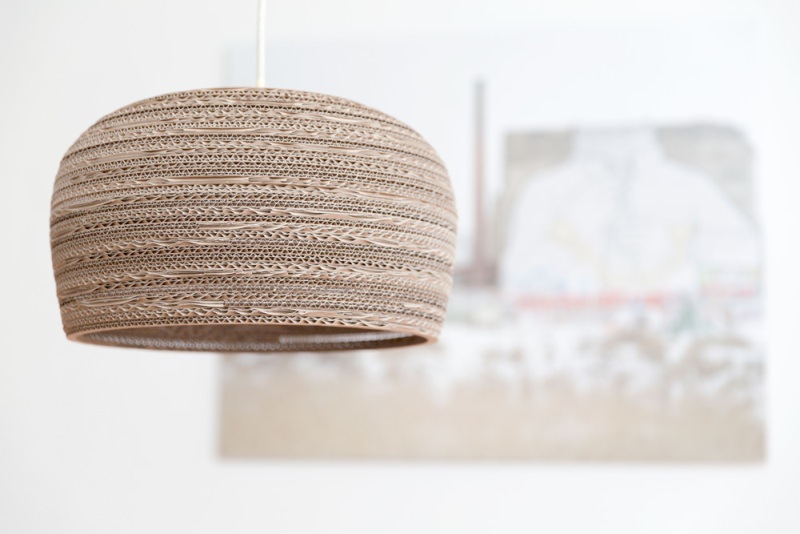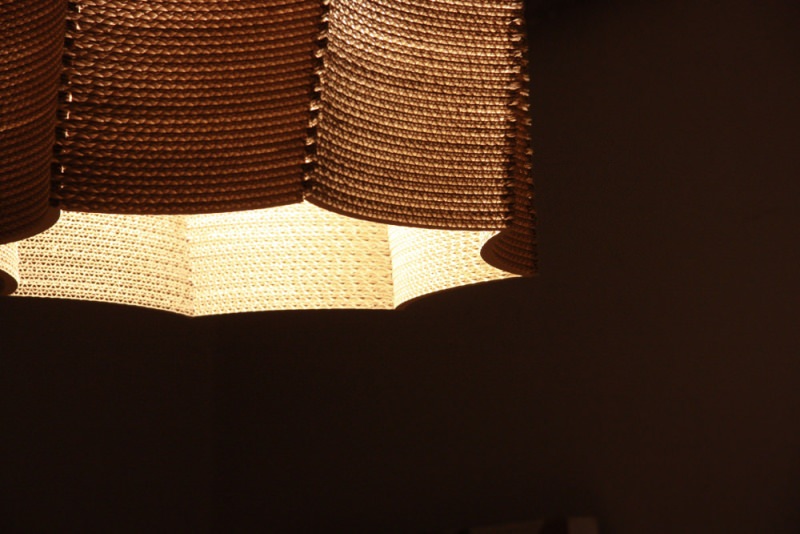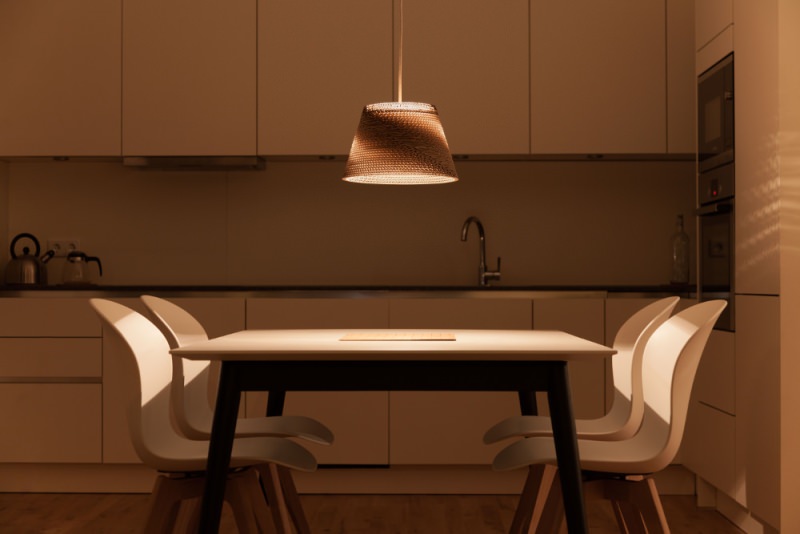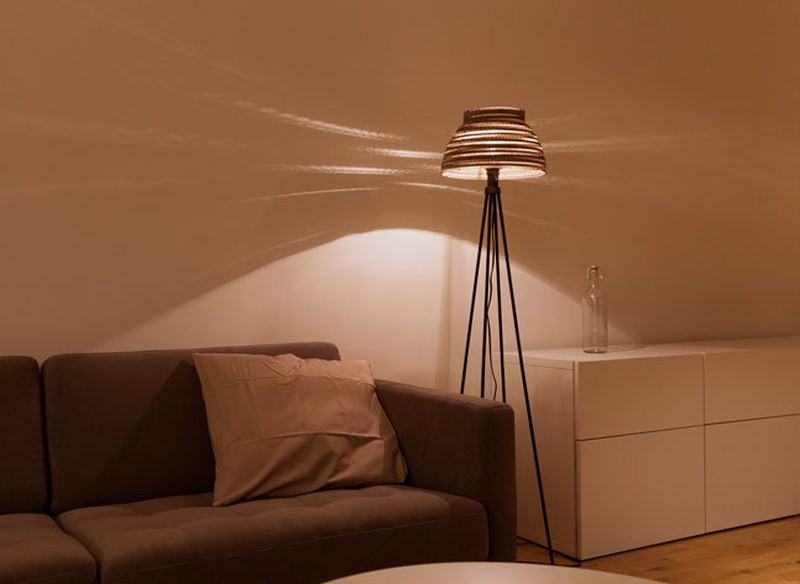 Via: BlogDesignSpirit