The art of baking has evolved tremendously over the years and somehow cakes have become the most popular among baked goods. Several baking artists have used this culinary way as a delightful artistic expression. Creating such imaginative cakes, the Brooklyn-based Solid Wiggles has created a brilliant mirroring expression of the Milky Way in their Cosmos Jelly Cake that is infused with a tangy twist.
This astronomic cake is imagined and executed by "jelly cakery" owners, pastry chef Jena Derman and mixologist Jack Schramm. The duo wanted to break free from the norm and also experiment with gelatin cakes. Now, Solid Wiggles offers a boozy and non-boozy version of the Cosmos Cake, with jaw-dropping artistry and mouth-watering flavors.
The queer-owned business has whipped a realistic interpretation of the galaxy with condensed milk spirals and edible glitters to mirror an elaborate optical illusion that includes a galactic center and shimmering nebulas.
Also Read: Jelly Island Cakes are the Biggest Dessert Trend
Originating from a pun on the classic cocktail 'Cosmo,' the cake has a base of clarified cranberry-lemon juice jelly and acid-adjusted orange jelly, with just a tweak of vodka. The cake making process included various intricate processes with centrifuges and syringe-tipped knives.
Afterward, opaque milk jelly is inserted in the bottom of the cake through custom syringe-tipped knives. Then through a mixture of heating and cooling procedures, the cake is given a mirror-smooth finish. Solid Wiggles also makes various iterations of ever-evolving gelatin cakes with hearty flavors.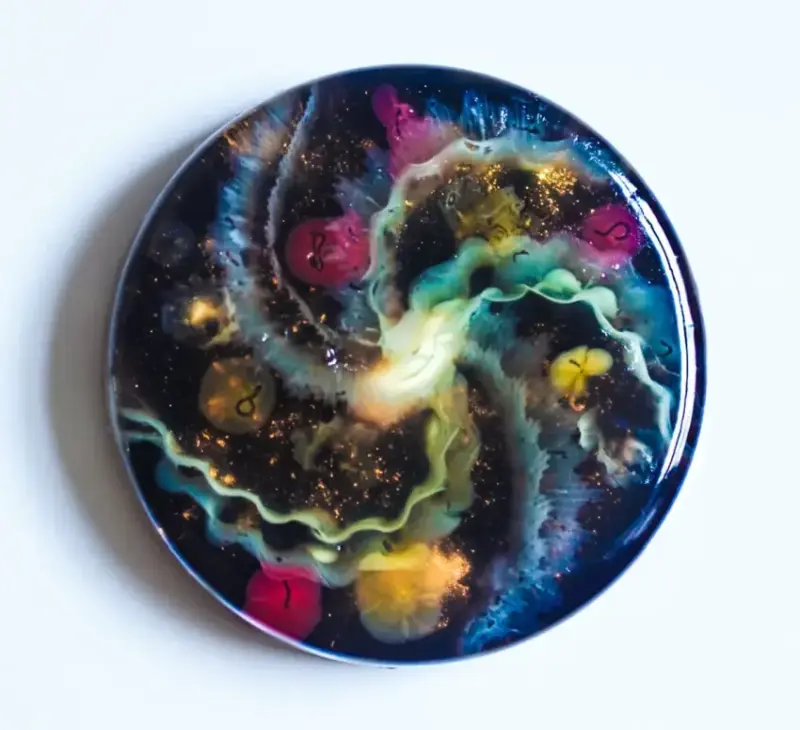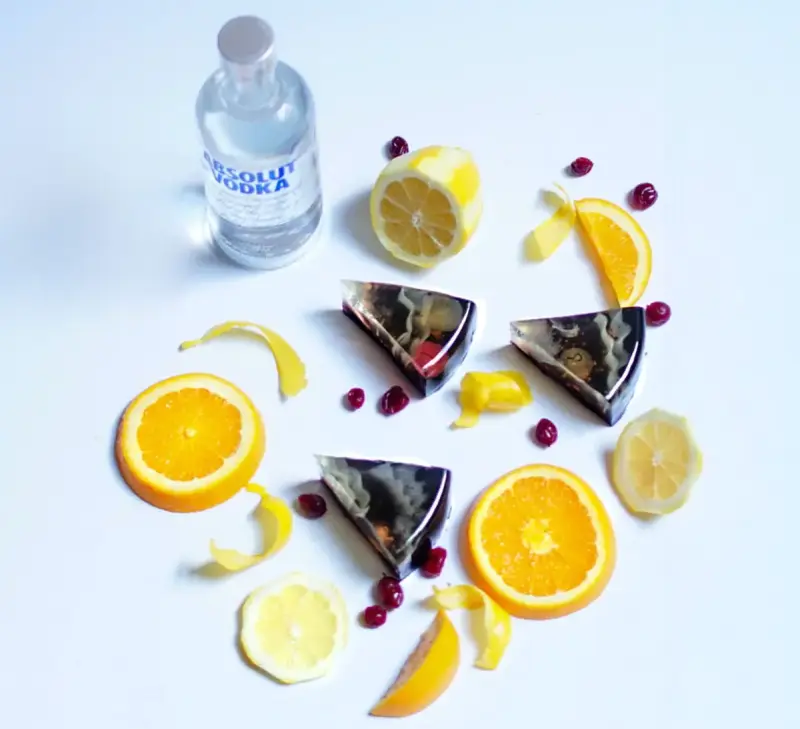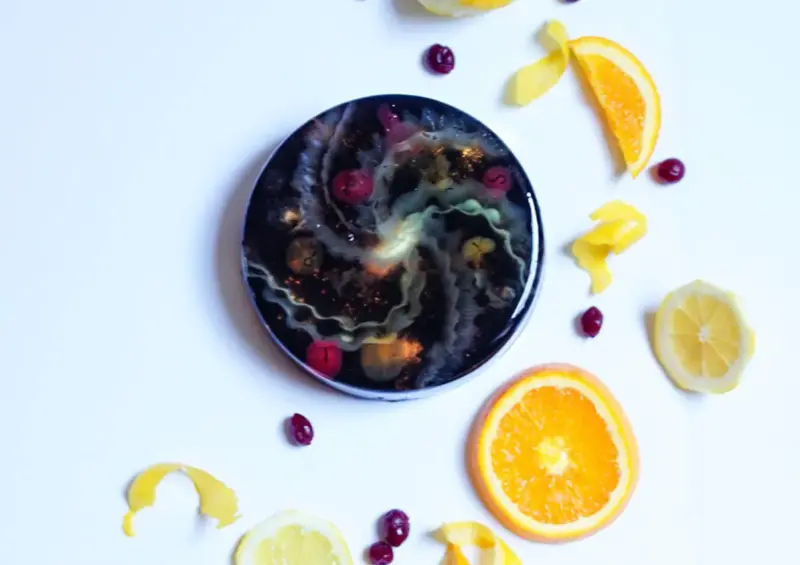 Via: Atlas Obscura