If you live in a tiny house then you probably will be a seeker for small space-saving furniture. So, today we are going to introduce you to the Coupe Sofa designed by Greece-based furniture manufacturers Proteas. It provides you an innovative, quick, and reliable solution to save your time as well as space by turning a sofa into a bunk bed in just 14 seconds. Moreover, this conversion is so simple and easy that even one person can turn Coupe sofa into a bunk bed without any help.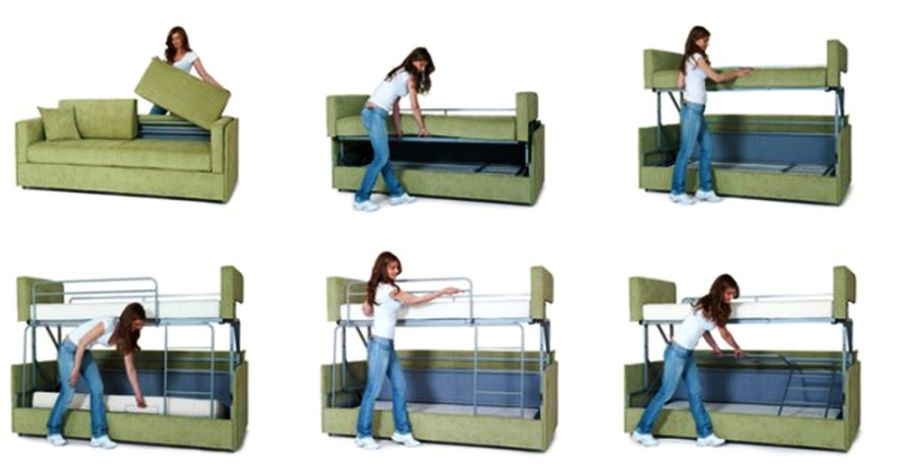 The sofa comes with built-in two bunk beds that work on an Italian mechanism which makes popping out of the bunk beds quite easy. All you need to do is, remove the top cushions of the sofa and pull its seating surface. On pulling the seating area will stack up as an upper bunk bed, and now you can pull out the second bedding from its base. The second bedding is attached with a ladder so you can easily climb up to the upper bed.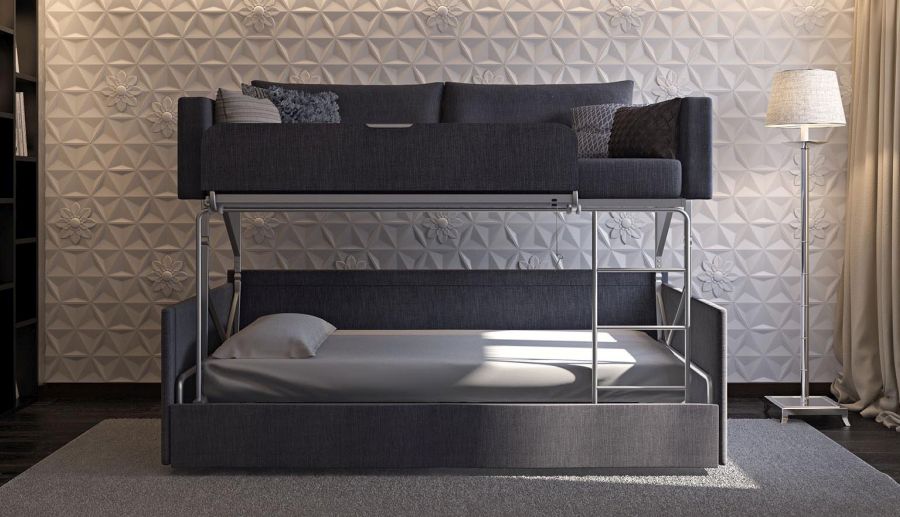 This bunk bed is not just for children; in fact, it can easily hold the weight of an adult, thus making it a convenient solution for you to sleep in when your house is full of guests. The sofa-cum-bunk bed comes in variant colors and can be ordered from the Company's official website for US$1,750.
If you're already eager to get your hands on the Coupe Sofa then order it now, rest of you can enjoy the video below to see how this sofa turns into a bunk bed in few seconds.
Update: Coupe Sofa bunk bed that turns into a sofa has been rebranded as Twinny and you can buy it here.