A Welsh couple, Simon and Jasmine Dale always dreamed of living amidst nature with the two children, Elfie and Cosmo. So they decided to build a three-bedroom eco-house in sustainable Lammas community in rural Pembrokeshire, with just £500 ($624 approx.) in the bank.
The pair eventually managed to build their gorgeous abode with reclaimed materials including glass and timber with insulation done with sheep's wool. Their project has also featured on Grand Designs, where it was mentioned as 'The cheapest house ever built in the Western Hemisphere'.
Construction was not the only challenge, the couple had to face during this endeavor. Since they were moving in the Lammas community, they had to prove that they can become self-sufficient on their seven acre plot within a time frame of five years. Otherwise they would be forced to move out of the community.
Simon excavated 12 feet into the hillside of their south facing plot and built a retaining wall made from yellow bags filled with sand and stone, all along the back. The main structure of the house is made from round timber poles that were sawn by Simon himself.
Flooring of the house is made from compact earth, polished and hardened with linseed oil. Rooftop is constructed of timber poles, fully covered with a damp proof material and sheep wool insulation with grass on top to provide further insulation to this beautiful home.
The front of the house features a greenhouse that the couple decided to install with the purpose of preheating the air for the house and growing food. Kitchen fittings and most of the furniture of this house was sourced from car boot sales and eBay.
Due to the bad weather conditions in 2012 the project came to a halt for first six months. Finally, when the spring arrived they resumed the construction work, but unfortunately once again had to stop it. This time the reason wasn't weather, instead it was the community's condition that they had to set up a small business.
However, this restriction came as a blessing in disguise for the family, because during this period Simon took on consultancy work and Jasmine ran horticultural courses to add something to their £500 bank balance.
Finally, the family has settled into their new home, with an astonishing amount spent £27,000 ($33716 approx.), which included the expenditure of £5,000 that went in the food needs of the volunteers who had helped them out in this construction.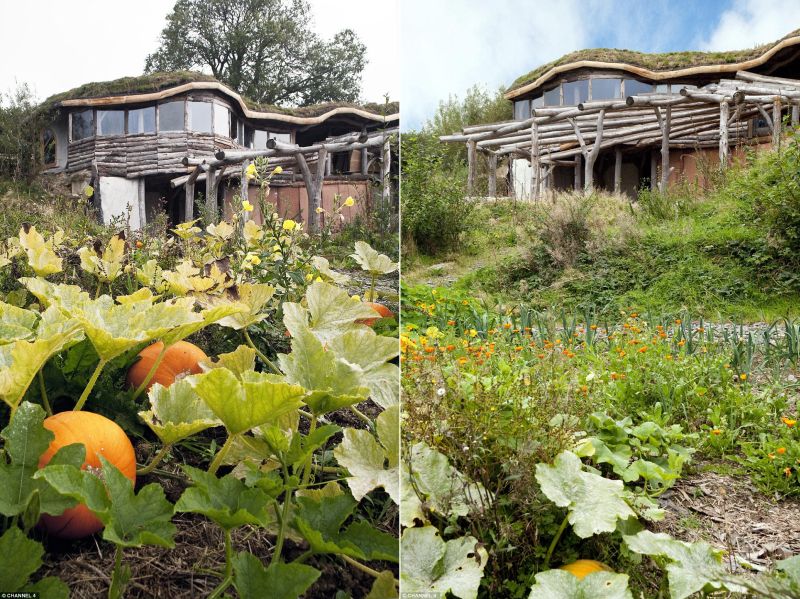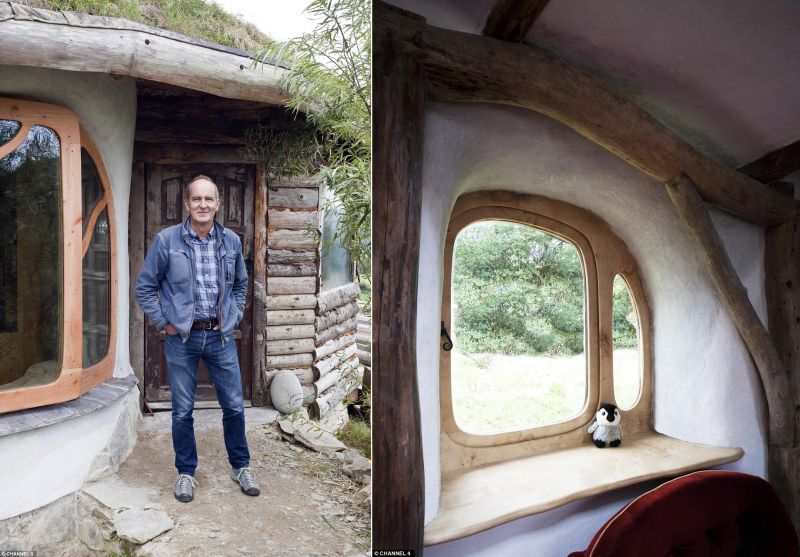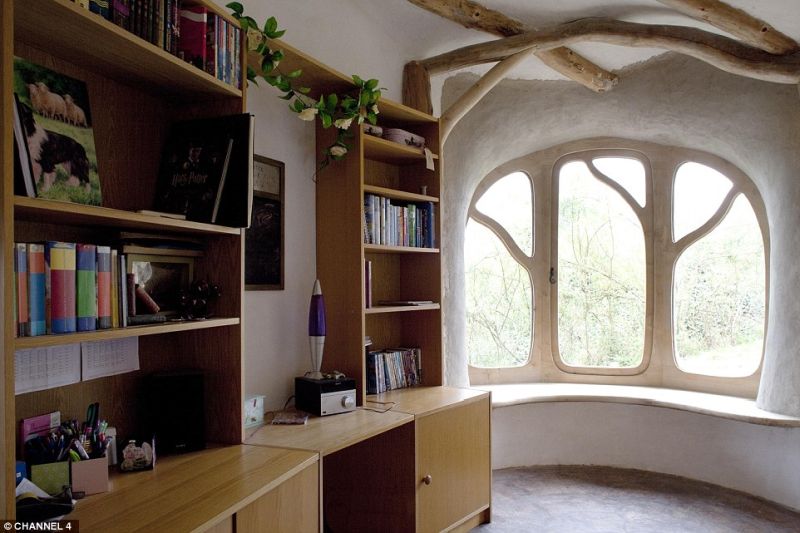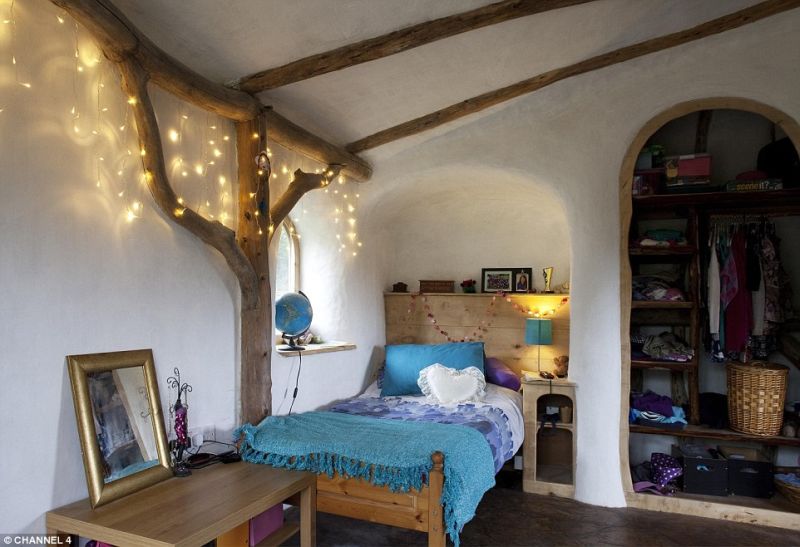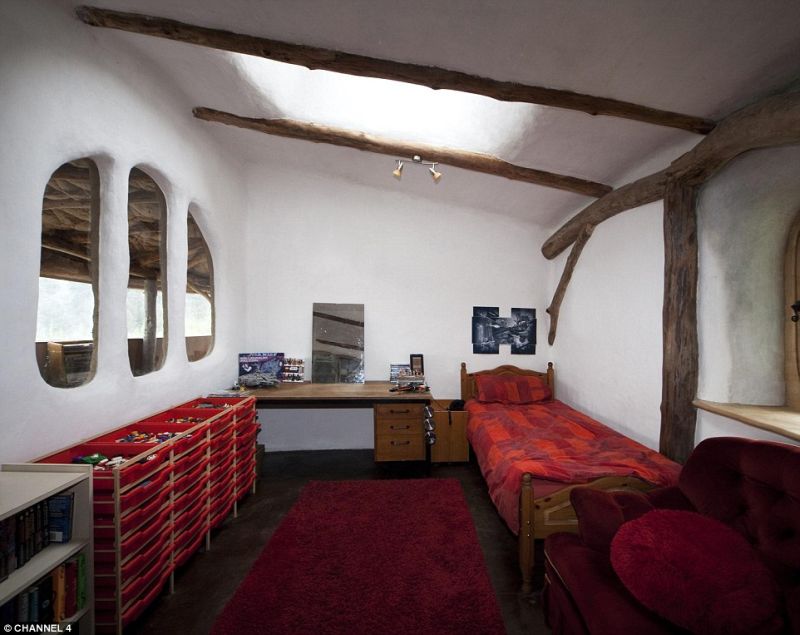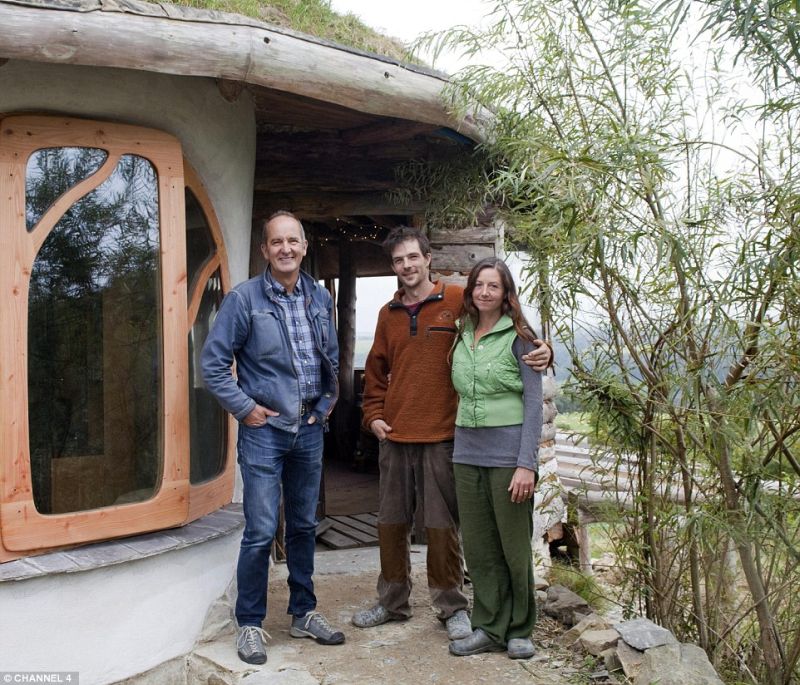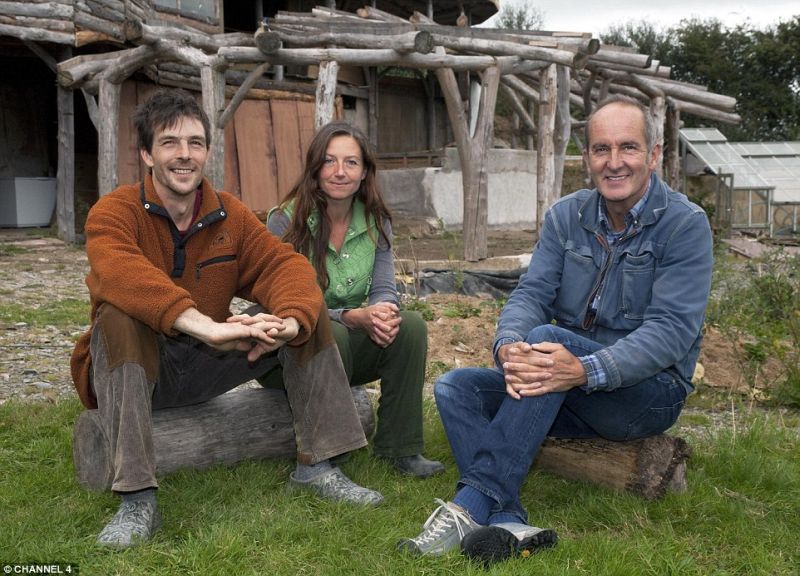 Via: DailyMail/WhalesOnline