Ecuador-based architect Juan Alberto Andrade has built a tiny mobile home that can cater to the demands of habitability at different places and situations. Named La Casa Nueva, it is a portable housing solution designed to meet the basic requirements of two people. The tiny mobile house includes a bed, kitchen, workstations, and a bathroom to ensure full comfort of its residents.
Juan and his wife Cuqui Rodríguez's passion for photographing architecture across Ecuador formed base for the project. This rolling tiny home allows them to stay in different locations for short periods of time in the comfort and convenience of their own home.
The wooden structure sits on a 3 x 2m metal trailer secured with metal plates. The outer shell of the mobile home has different opening possibilities, allowing residents to integrate the living space with the surroundings.
Furthermore, the interior space is divided into five parts according to usage. It comprises a section with raised bed and storage, a flexible dining and desk space, a corridor and a service area featuring the kitchen bar and bathroom.
Also Read: 50 Best Tiny Houses on Wheels That are Downright Inspiring
The idea behind the project was to reinterpret the material and shape of typical houses on the coast so that this mobile home uses yellow boards for its exterior, teak boards for porches and plywood boards for interior furniture.
This wooden tiny house on wheels aims to be always new and changeable, depending on the place where it stops. Its owners can customize the house according to needs at a particular place.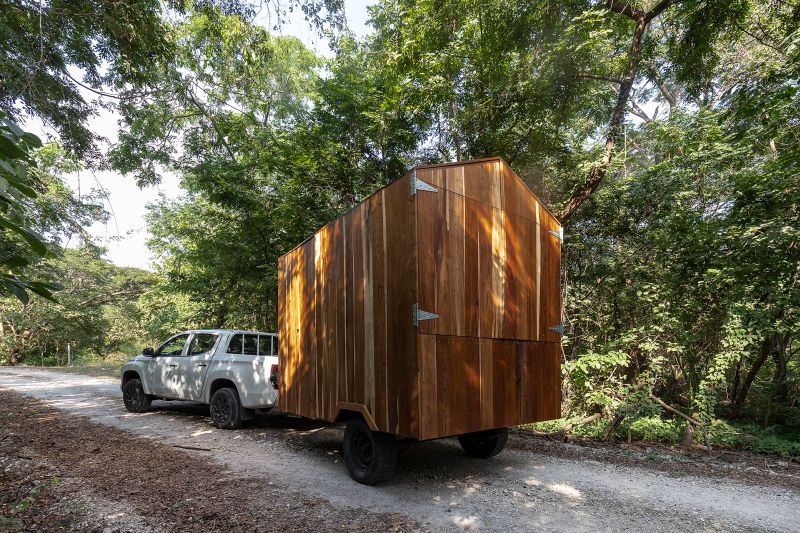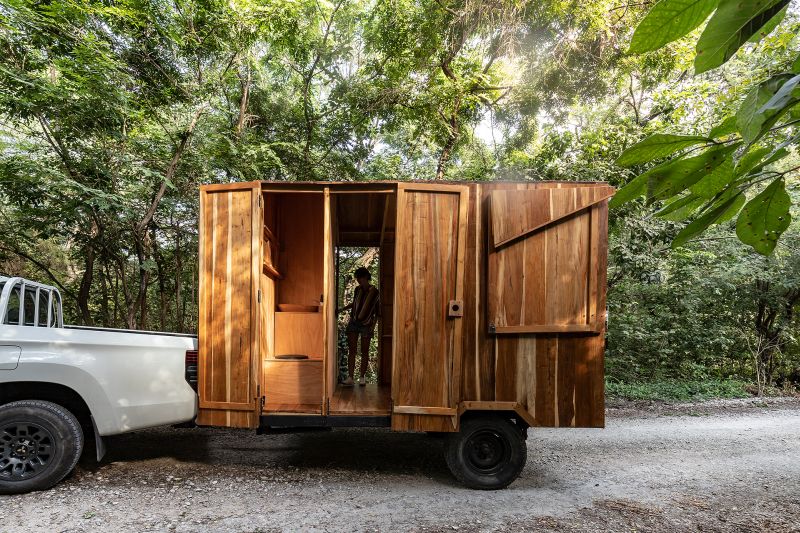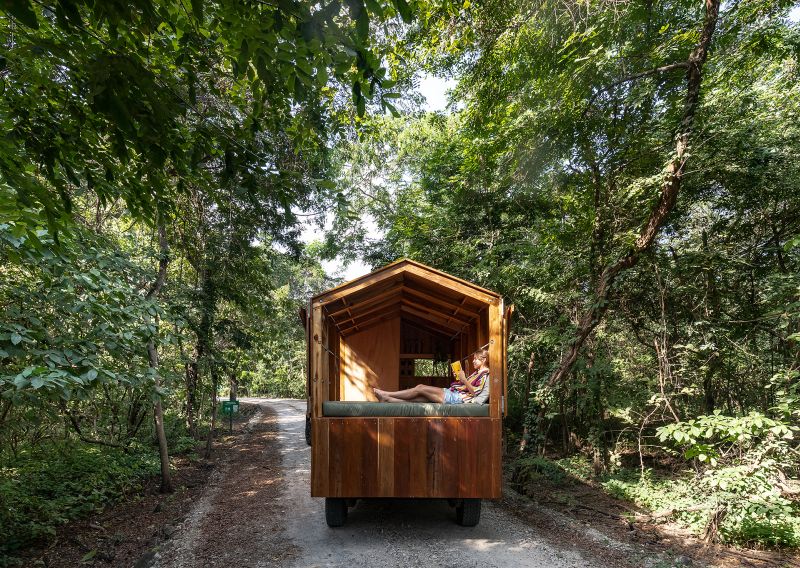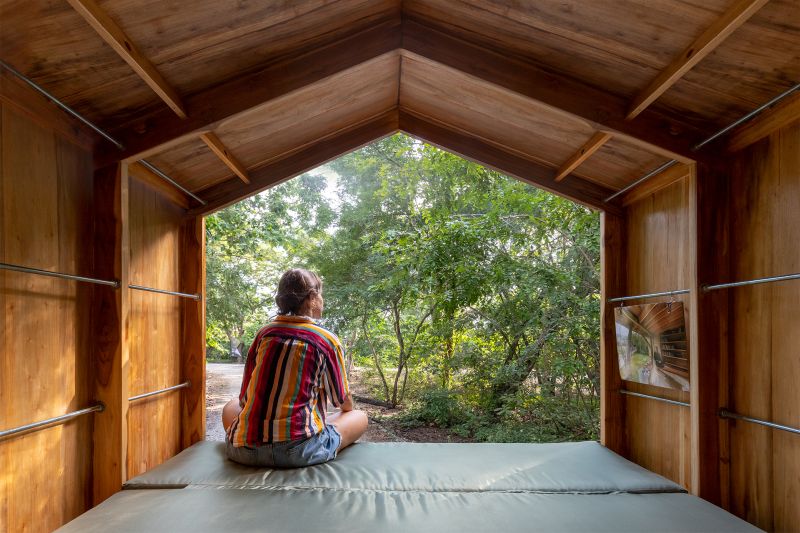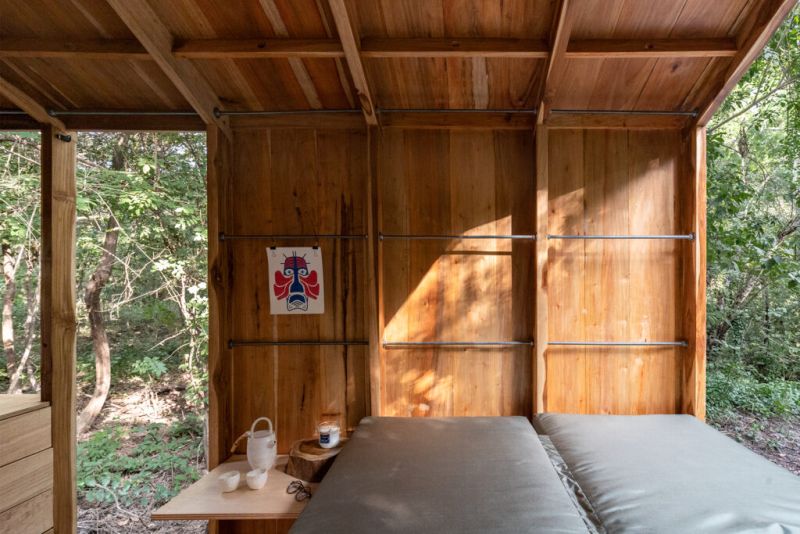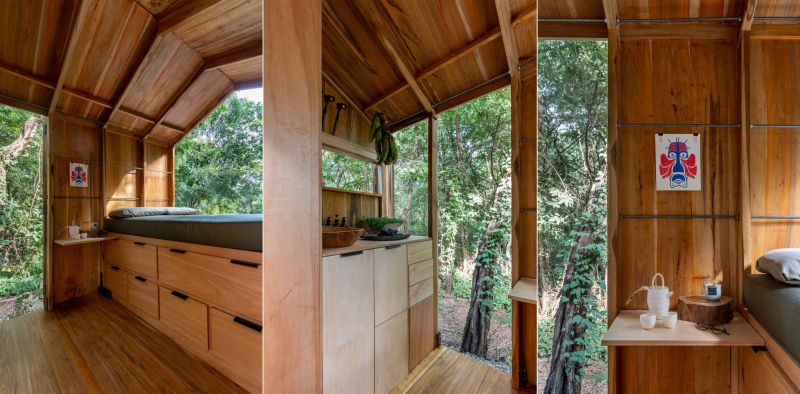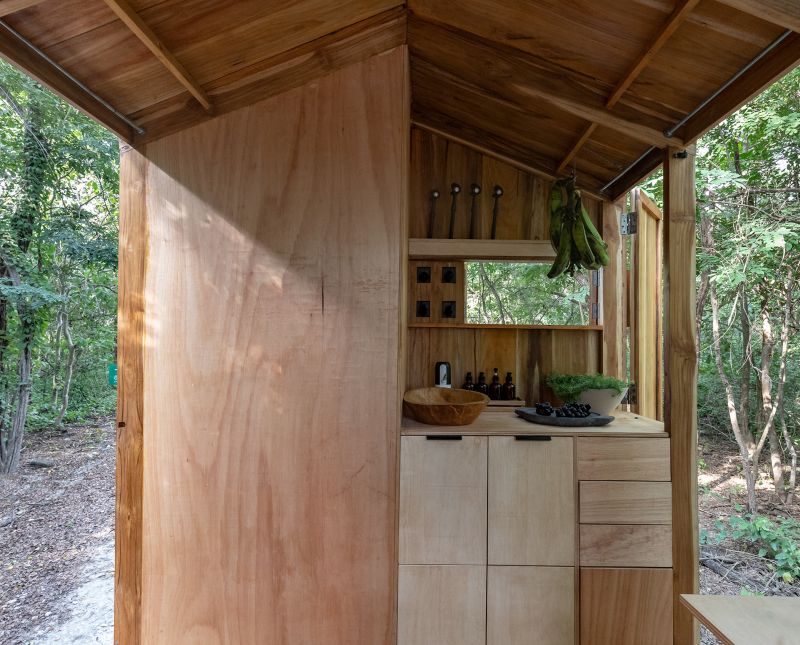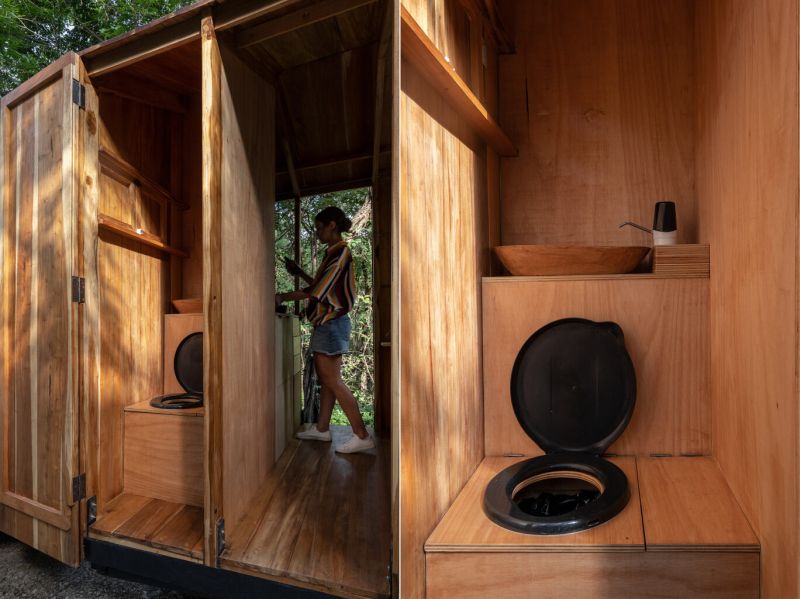 Via: Treehugger