There is no doubt that converted bus homes are as popular as tiny homes. They can be luxurious, intriguing, and are perfect for traveling around the world. If you're in some doubt, take a look of Vicaribus, a 1998 Thomas Vista 3600 transformed into a cozy mobile home by the couple Nicholas and Heather. Started in April 2017, the bus conversion took about one year of time.
By renovating a 23-feet-long, five window bus, they have managed to house living room, kitchen, bedroom, bathroom, workspace, and storage in about 120-square-feet of space. The custom-made modular couch seating in the living room is multi-functional as it has ample storage within. Its armrests serve as shelving system and middle section reveals a fold-out table.
Also Read: 12 Inspiring Converted Bus Homes to Ignite Your Wanderlust
For the kitchen, they crafted bottom cabinets and sliding drawers under a countertop crafted from an old unfinished hardwood door. They further equipped the kitchen with needed appliances and storage. The bedroom is not only meant for sleep, but it is also home to a lot of different storage options. As of the bathroom, it has a composting toilet, shower, and shelves for toiletries. There are solar panels and a complete battery system to storage energy for later use.
The couple also added a rooftop deck, accessed through a telescopic ladder. Painted in white from the outside, this converted bus home also has a bike rack at the front and a trunk at the back to save random items.
For now, they have been on the road in the Vicaribus for more than three months, sharing their lifestyle with different people they meet in their journey of life.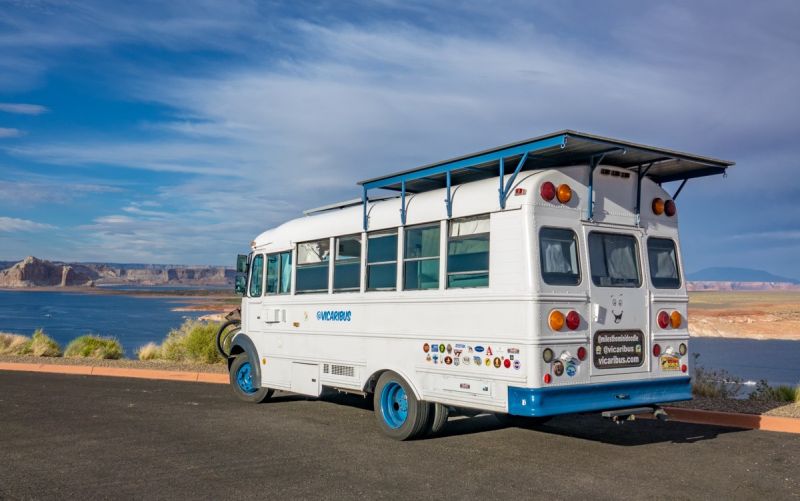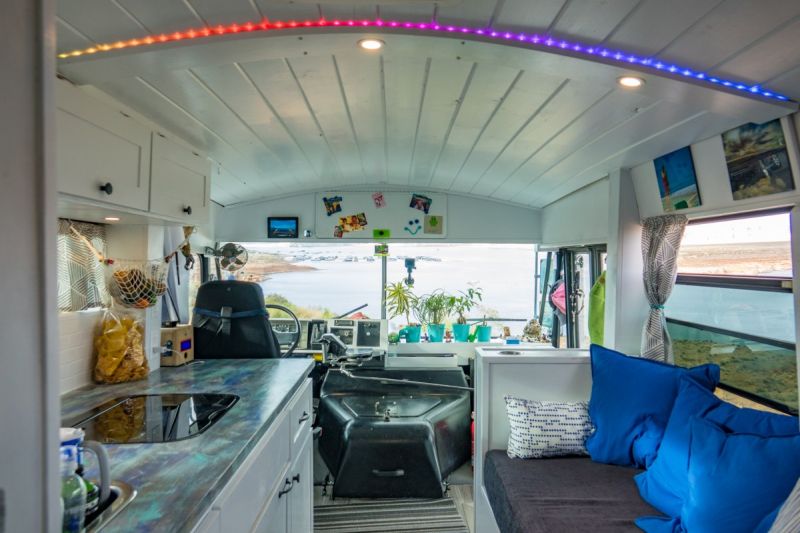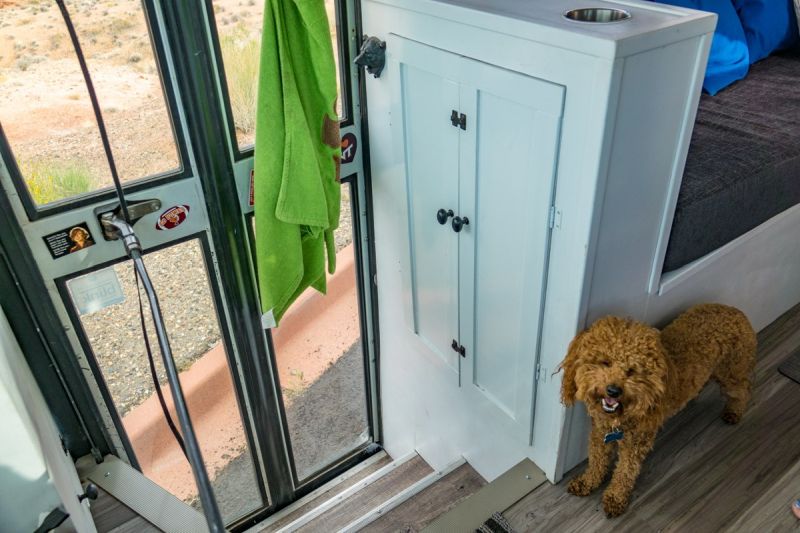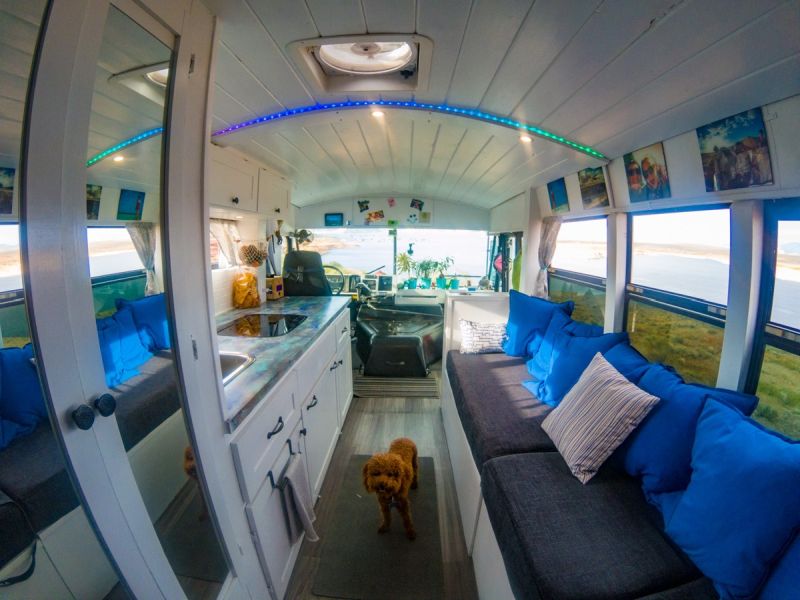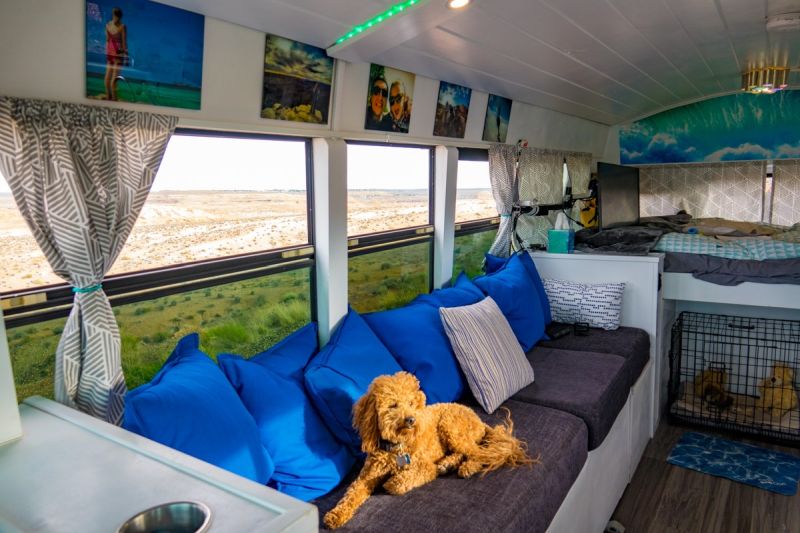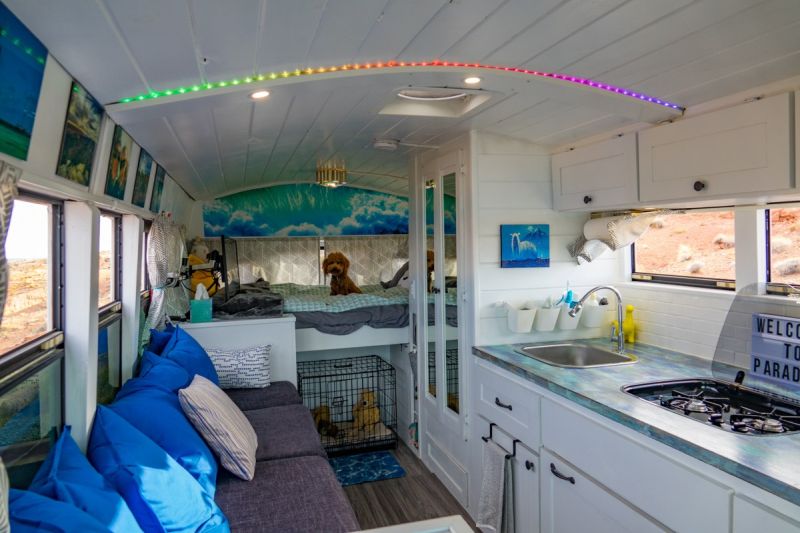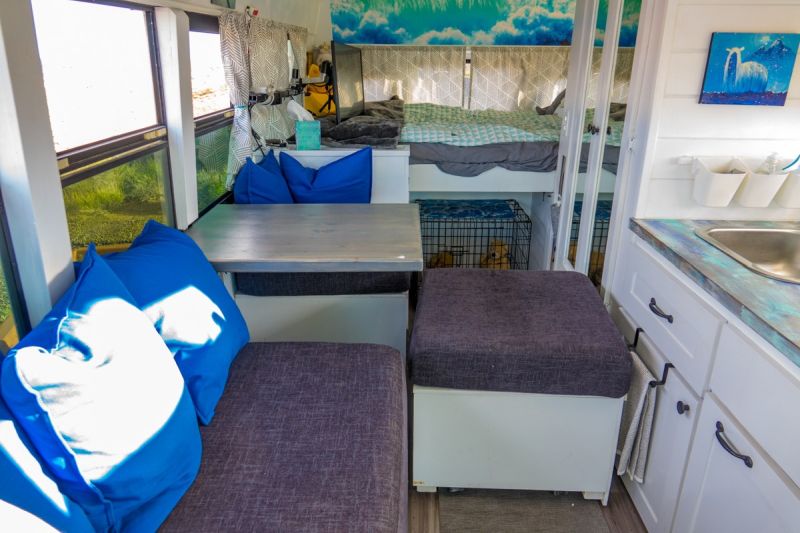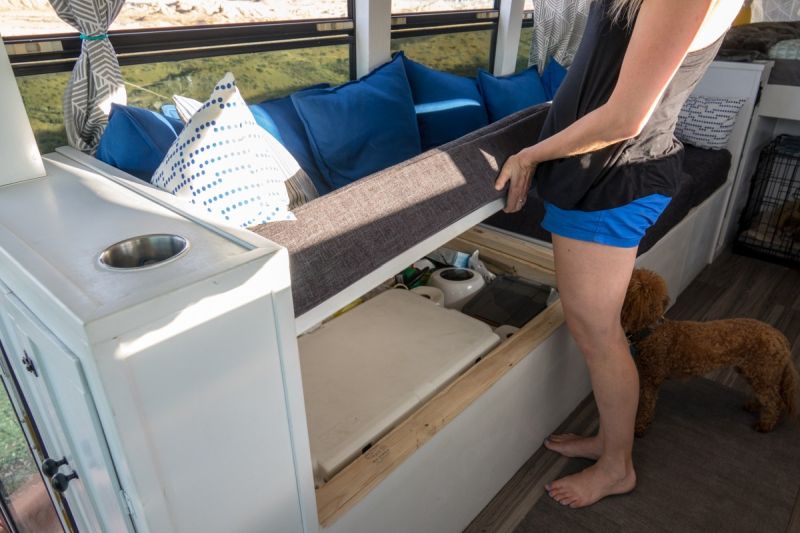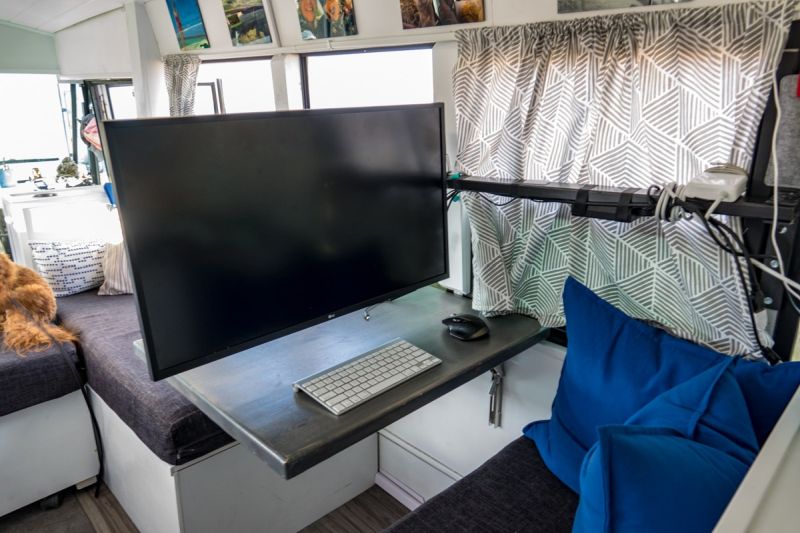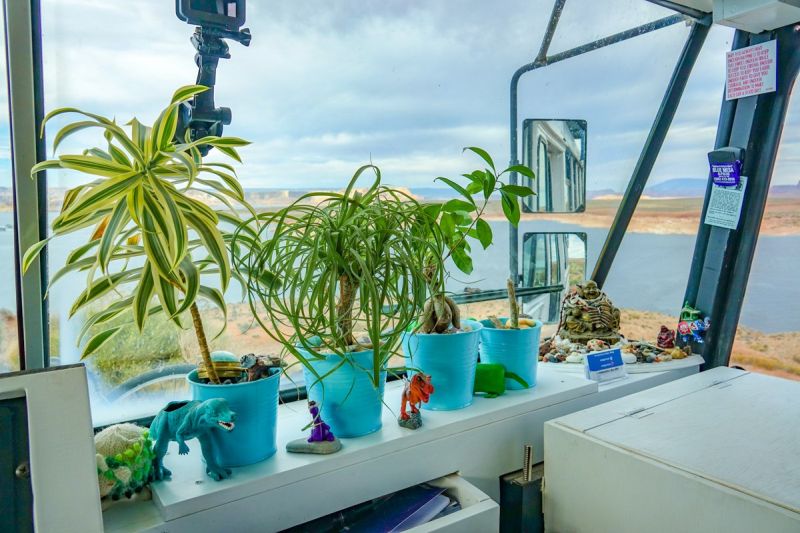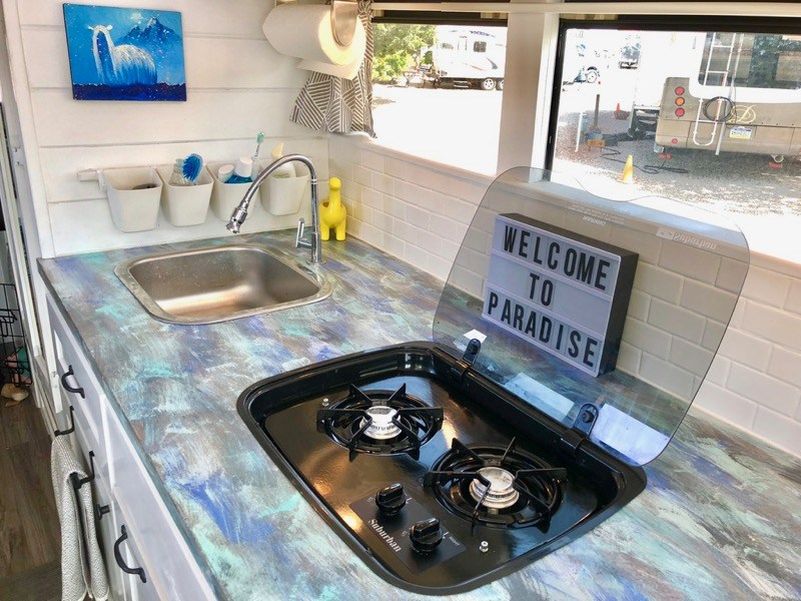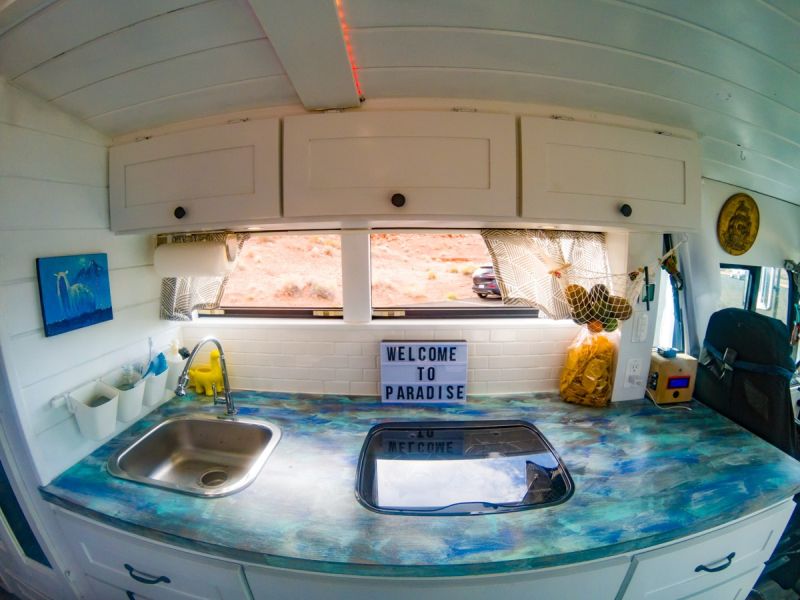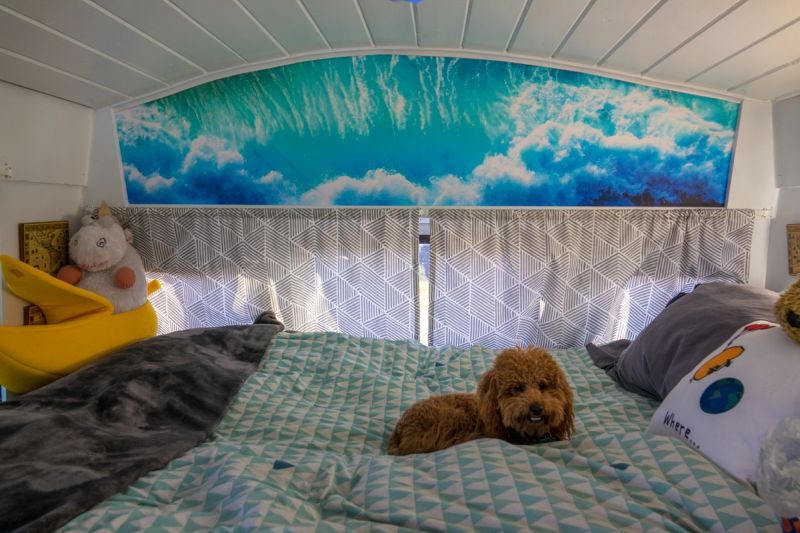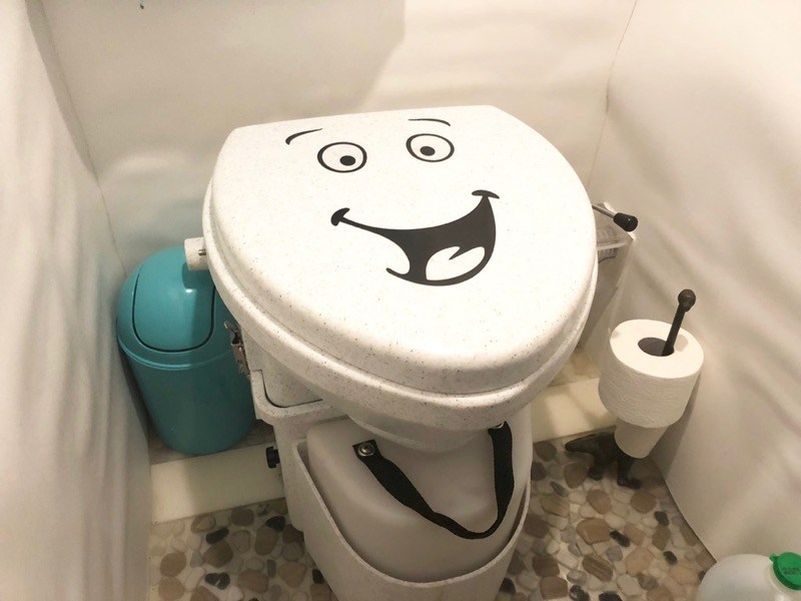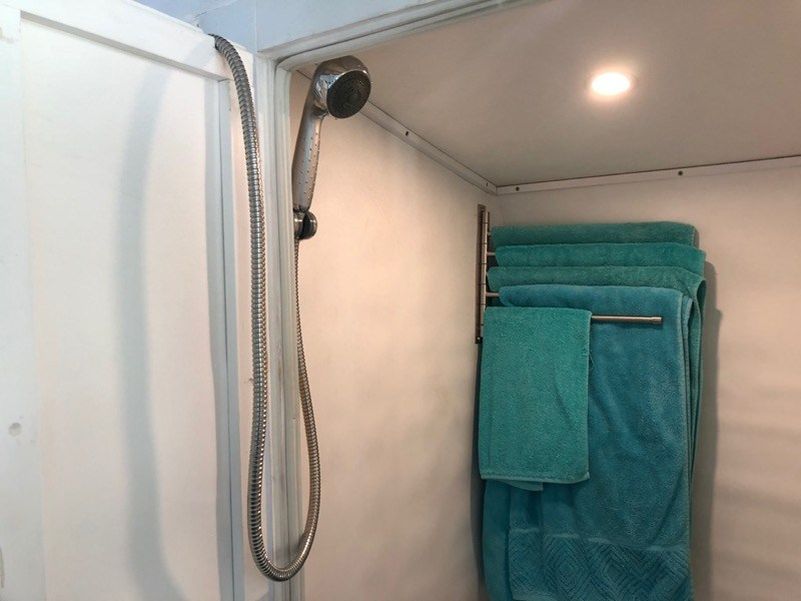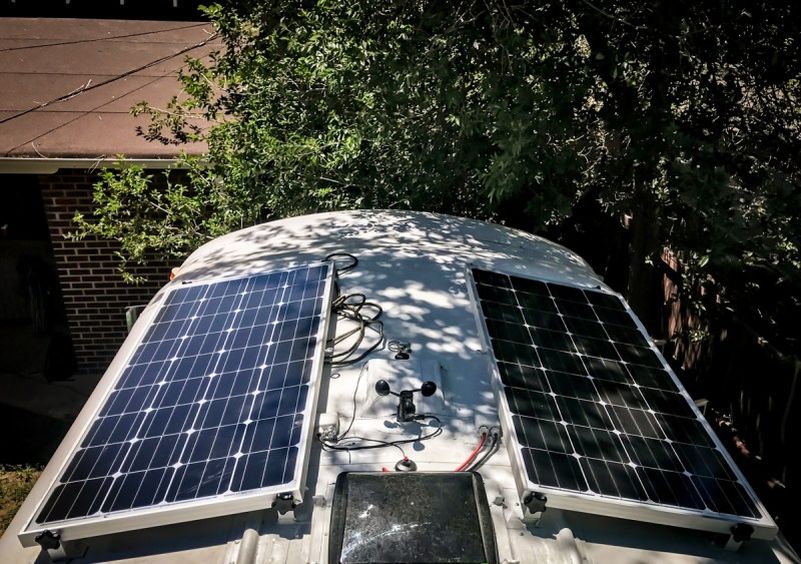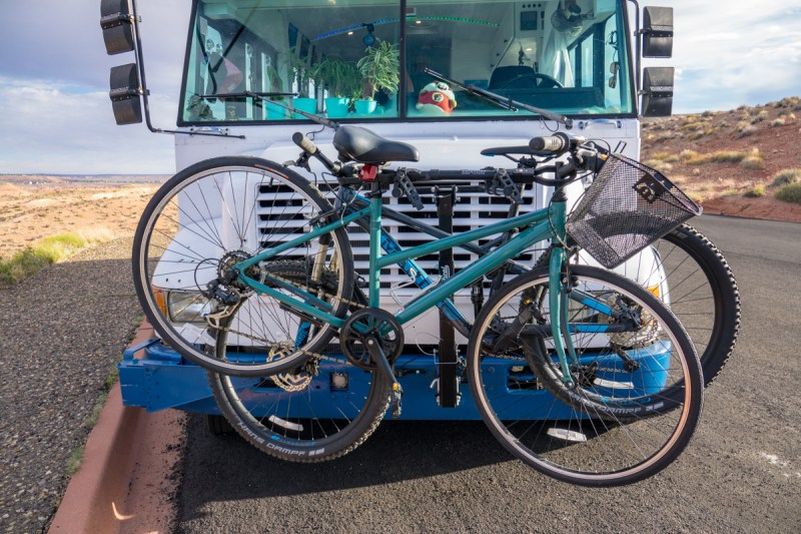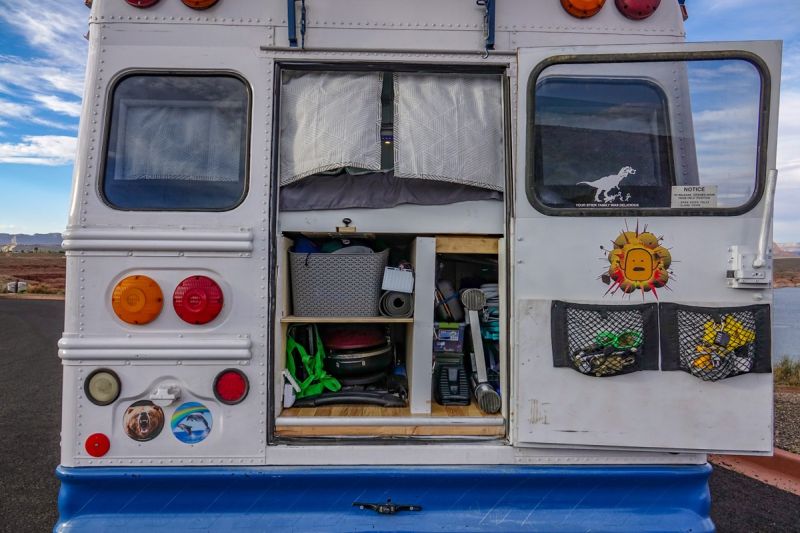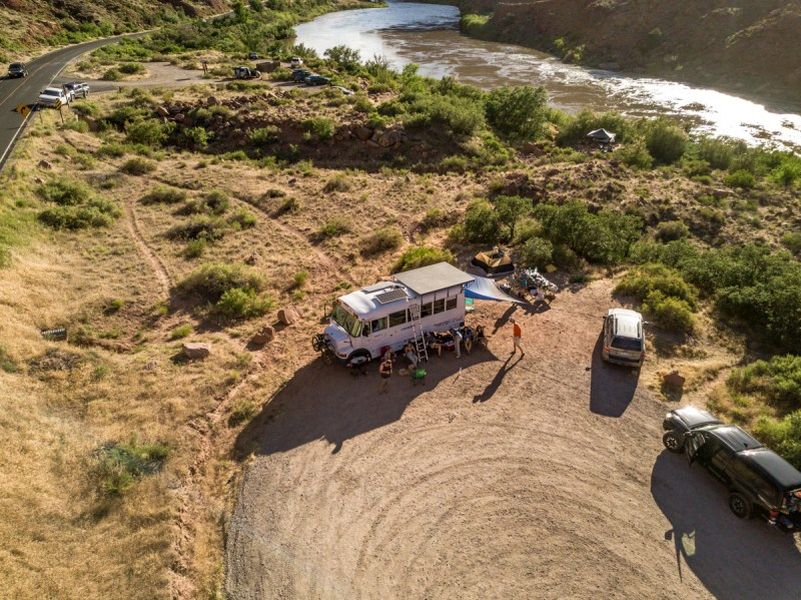 Via: Inhabitat