Kansas City-based couple, Patrick Howard and Lauren Kennedy, decided to downsize their lifestyle and opt for tiny living after getting frustrated with long working hours and confined office space. Giving new meaning to downsizing, the couple traded their three-bedroom home and two cars a year ago for a tiny house on wheels.
New to the tiny house movement, the couple rigorously followed blogs to understand living in tiny spaces before taking the big leap. After ditching their office jobs and selling most of their precious possessions, which included a 2000-square-feet home and two cars, the couple bought themselves a 200-square-feet house which can be towed by truck for travel purpose.
After selling the possessions, the first thing the couple did was getting themselves a customized Barn Raiser by Tumbleweed Tiny House Company. As the couple wanted to customize their mobile home according to their preference, they opted for a trailer with house framing, sheathing, roof deck and exterior waterproofing materials. Electrical engineer by profession, the couple did complete interiors of the house having a kitchen with cabinets, sitting area, bathroom with composting toilet and shower area and stairs leading to sleeping loft by themselves. The house also accommodates two huge dogs Otis and Colbie.
Planning to travel around the U.S. for about six months, the couple is promoting the tiny house movement and inspiring people to opt tiny living besides maintaining a blog named Wanderlust Tiny House that talks about their journey.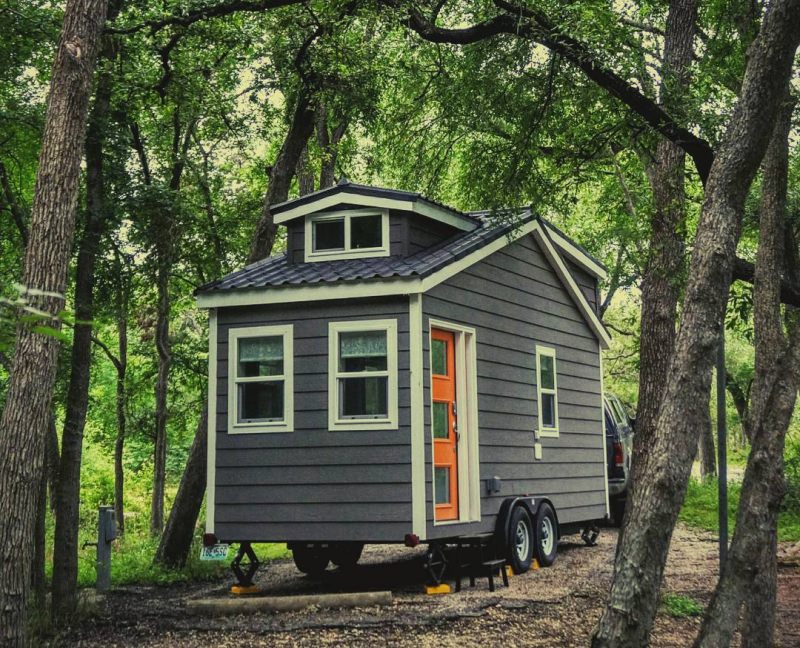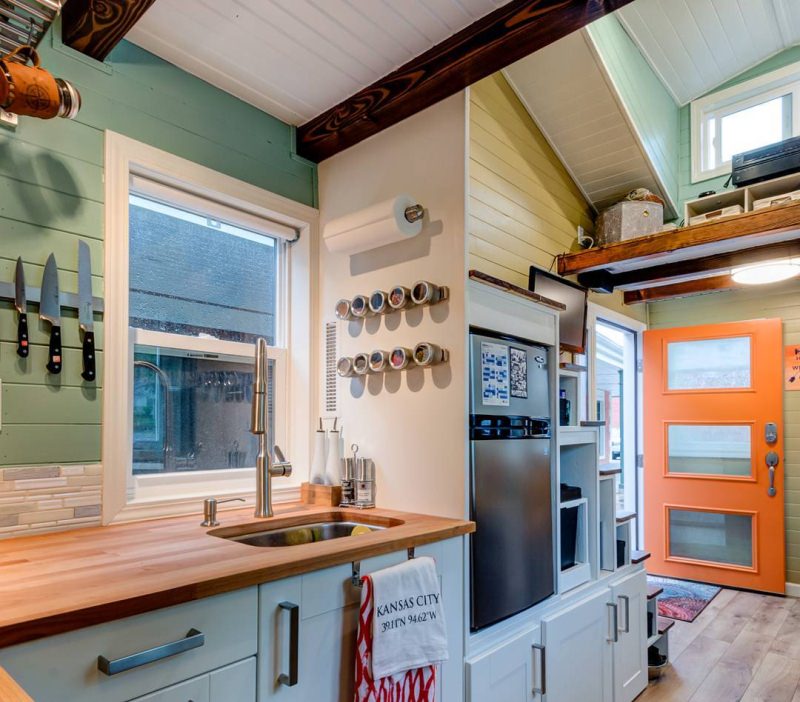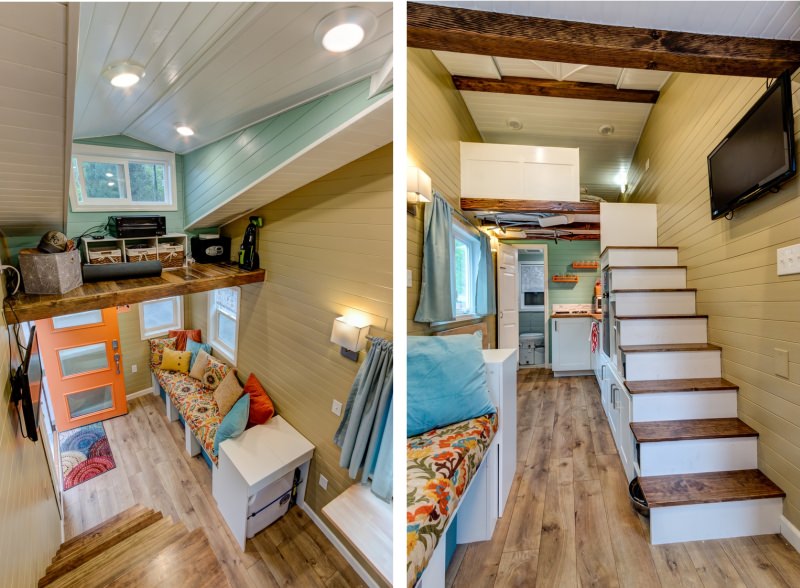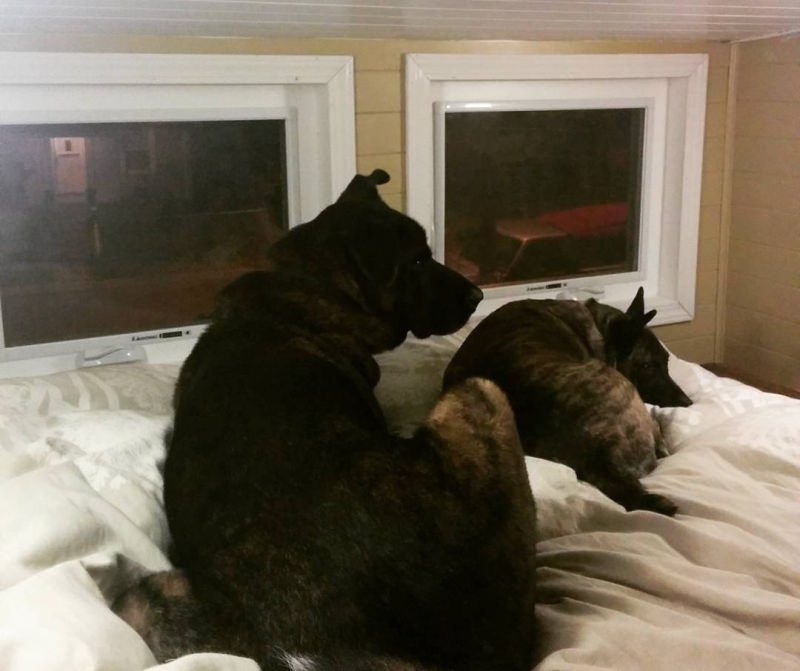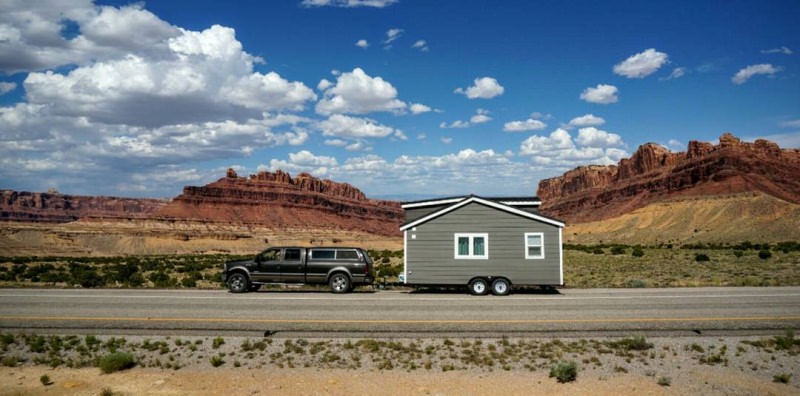 Via: Roomed