A large number of people across the globe are downsizing to tiny houses. It can be due to high cost of standard housing or to pursue life on-the-road. US-based couple Gabriel and Debbie Mayes also did something similar by converting an old Thomas school bus into a comfortable tiny mobile home.
They have completed the school bus transformation in July 2017, and since then they have traveled across the US along with their four kids, who study in a school on the west coast in Northern California.
This skoolie offers 250-square-feet of living space, covering a master bedroom, two bunk beds, a fully-functional kitchen and a cozy living room with two convertible sofa beds. There is also a separate bathroom with mini bathtub and shower.
Also Read: 12+ Inspiring Bus Homes to Ignite Your Wanderlust
The interior space draped in white, black and grey hues evokes a Scandinavian style while wooden flooring and kitchen countertop adds rustic natural accent to the open plan living space. There are also drop-down tables for dining and work in the bus home. The exteriors are also painted in a crisp shade of white and there is a rooftop deck to enjoy in open air.
Thanks to center aisle design, the bus home has enough storage space and privacy. It may not contain luxurious features, but has been beautifully designed for a family to enjoy a travelling life on the road.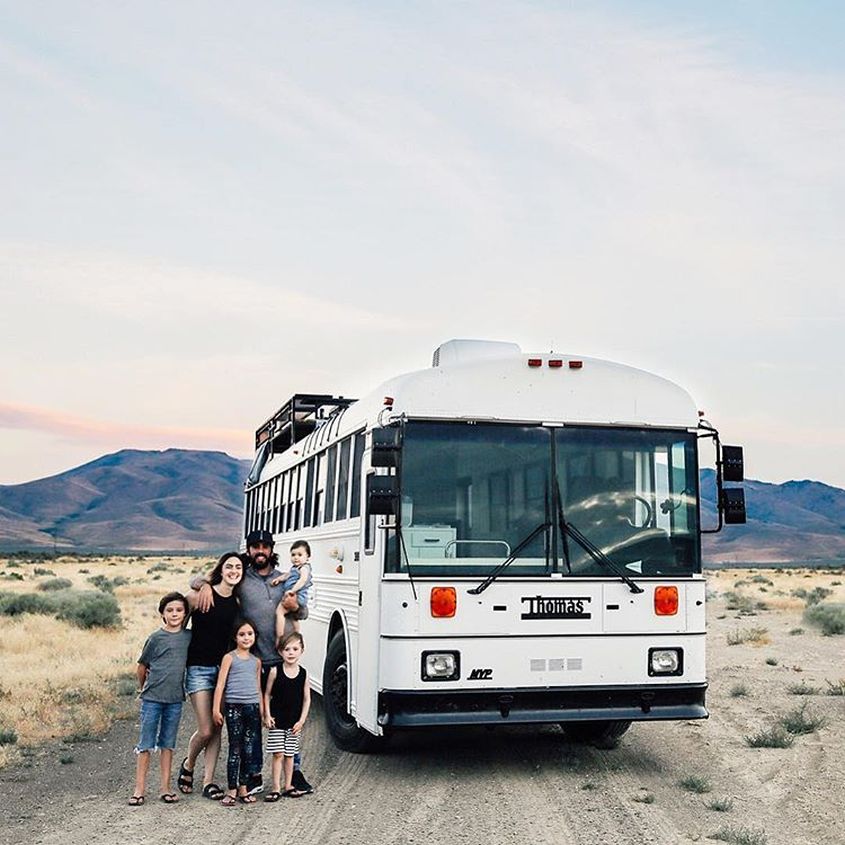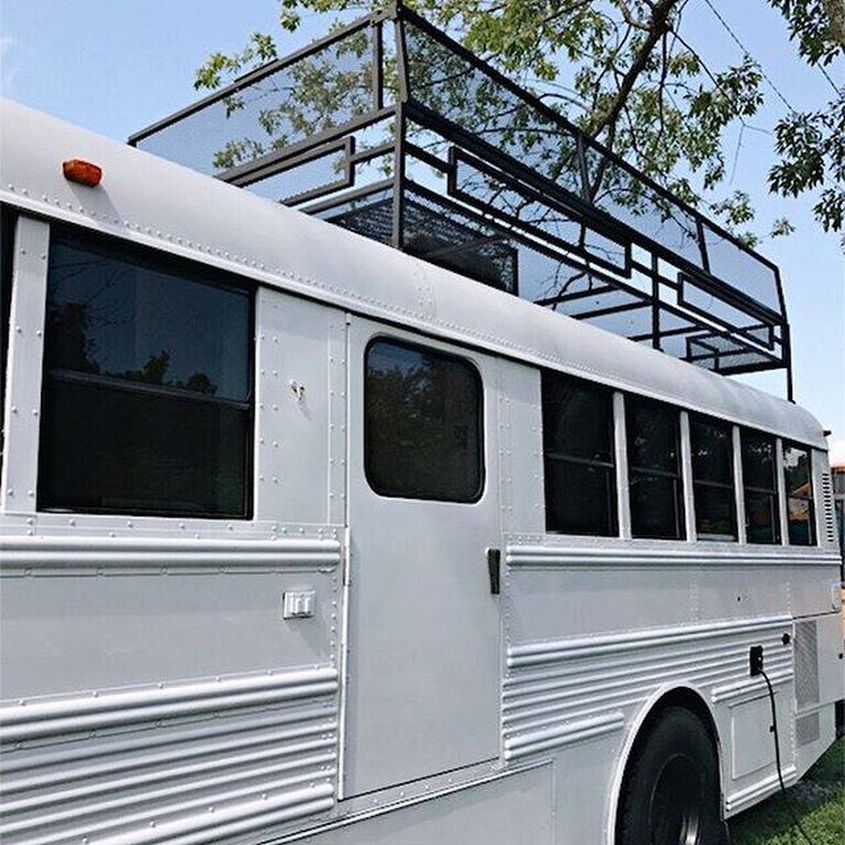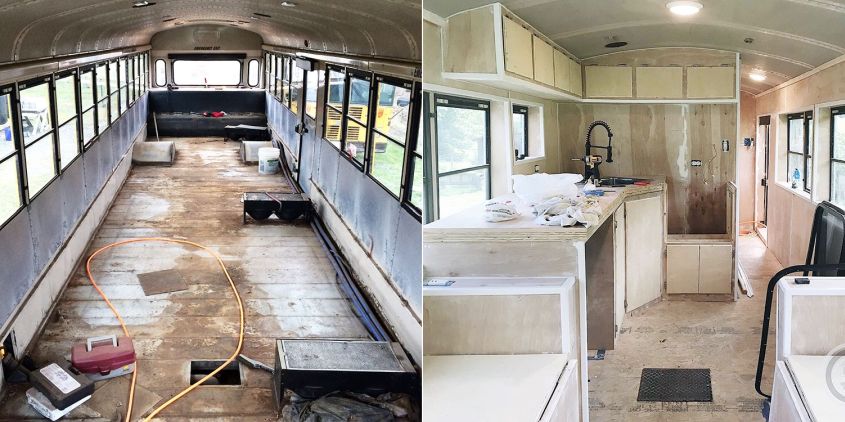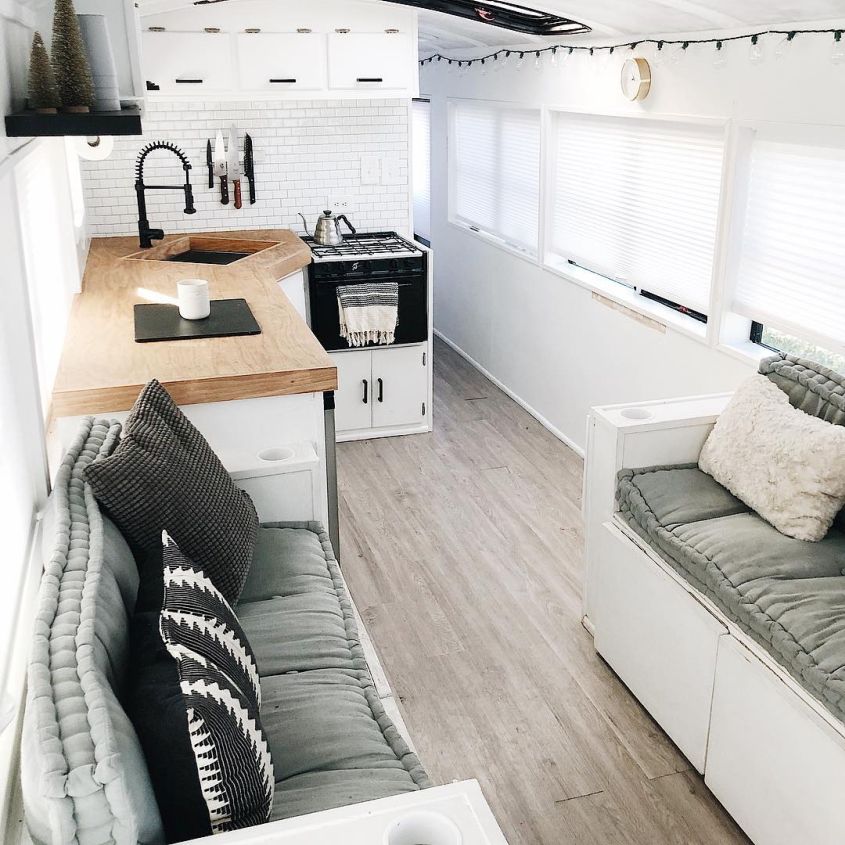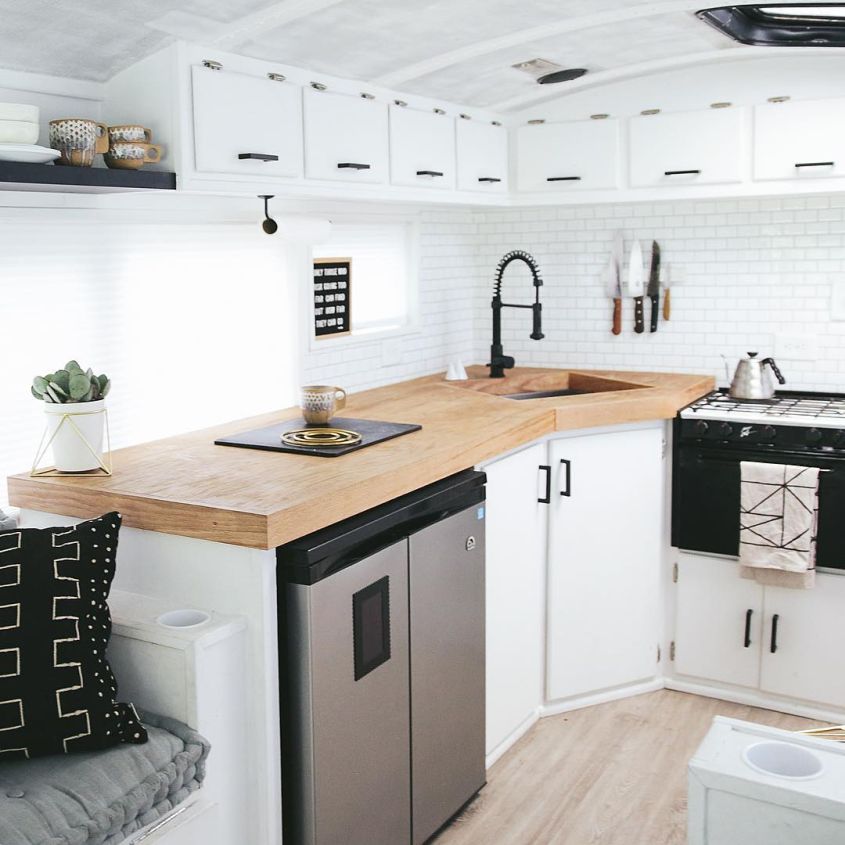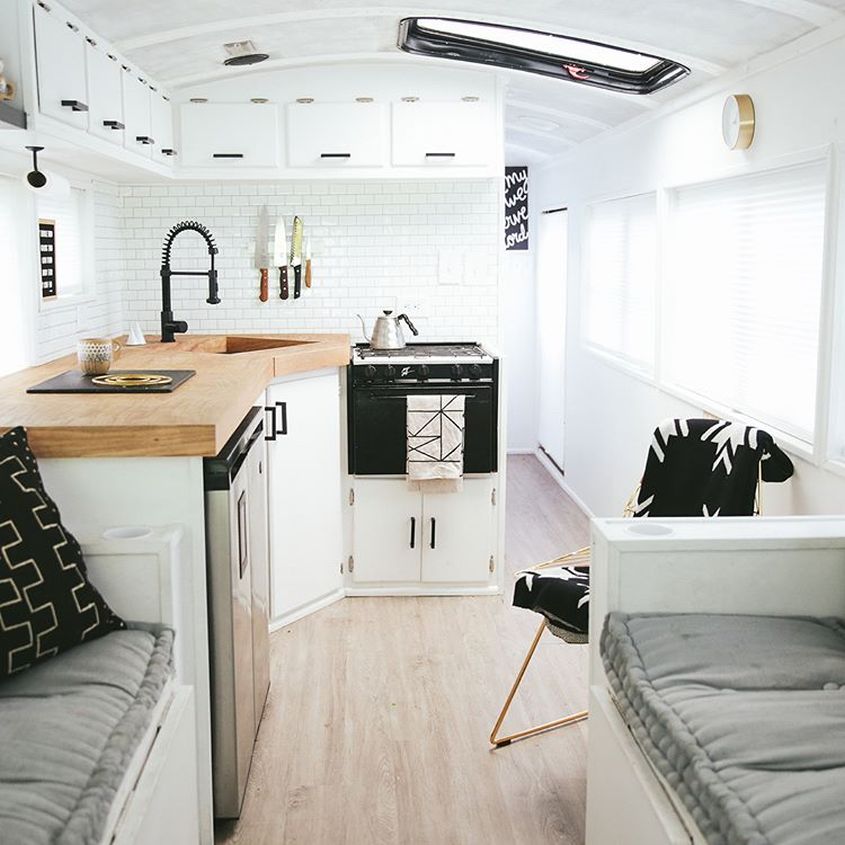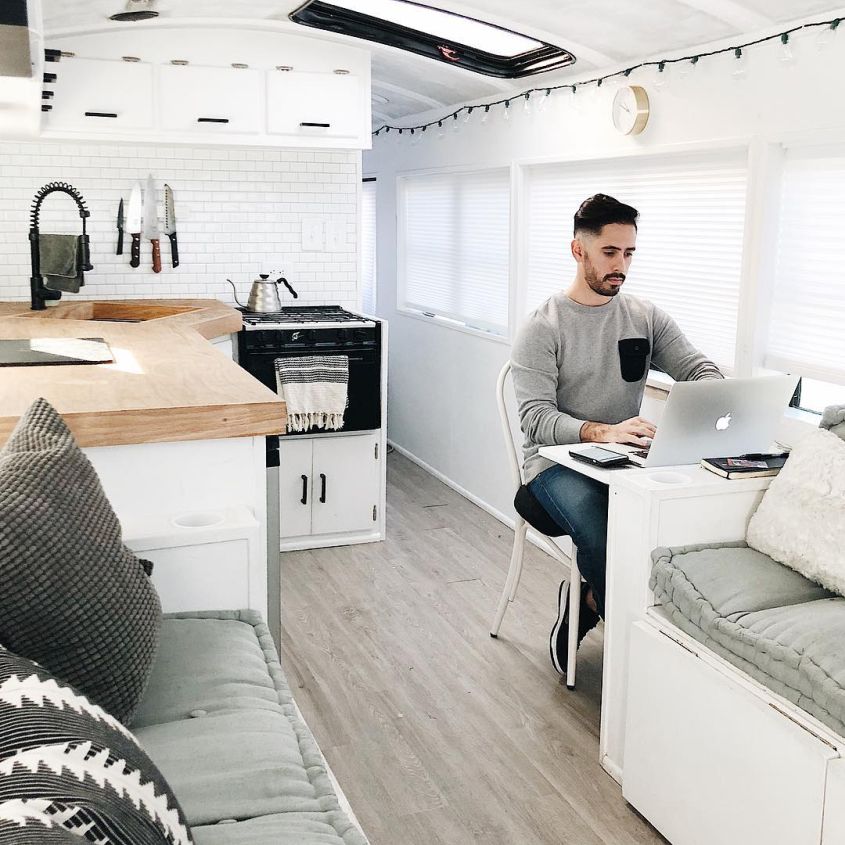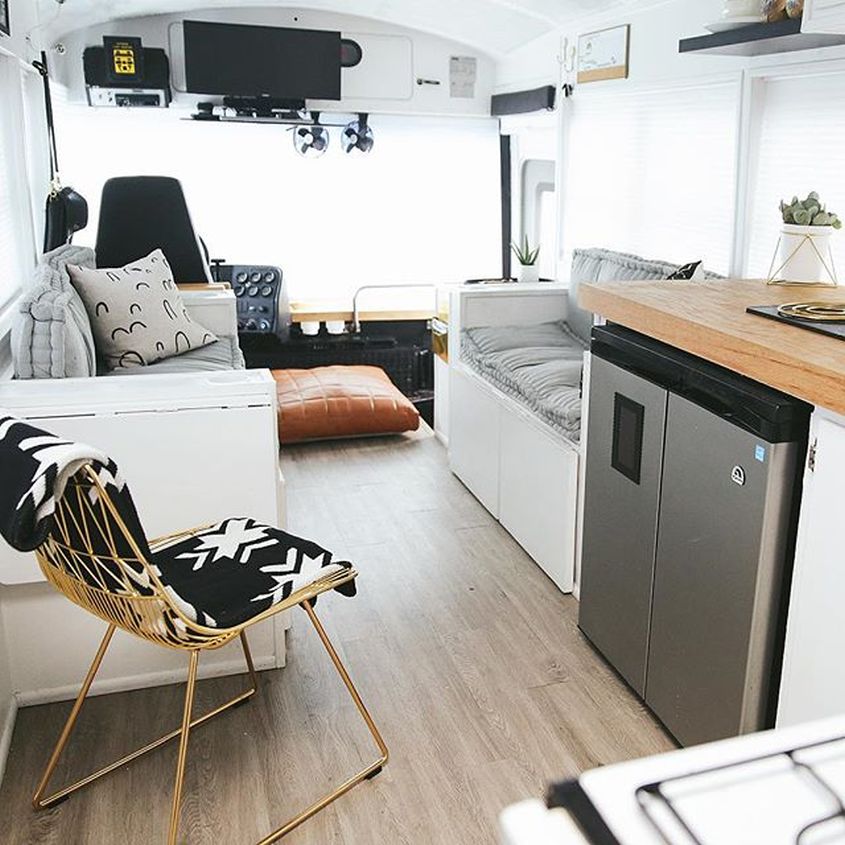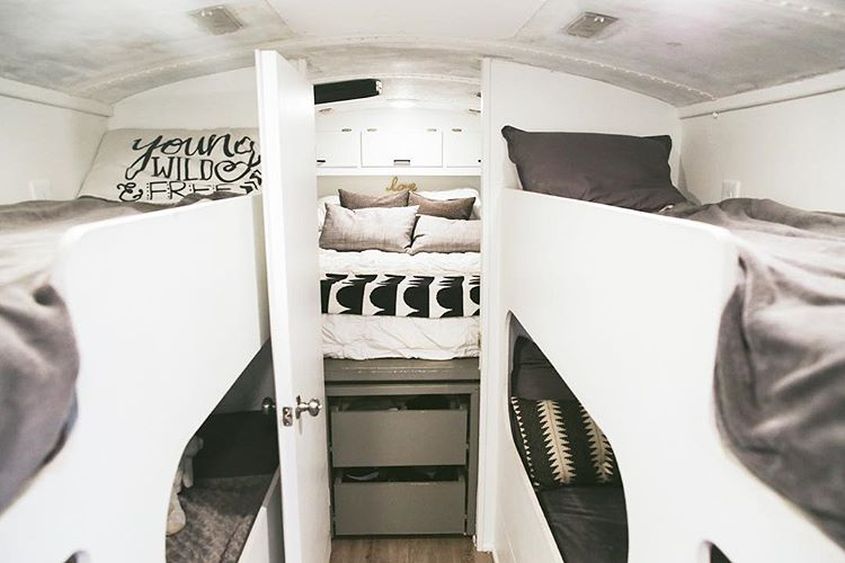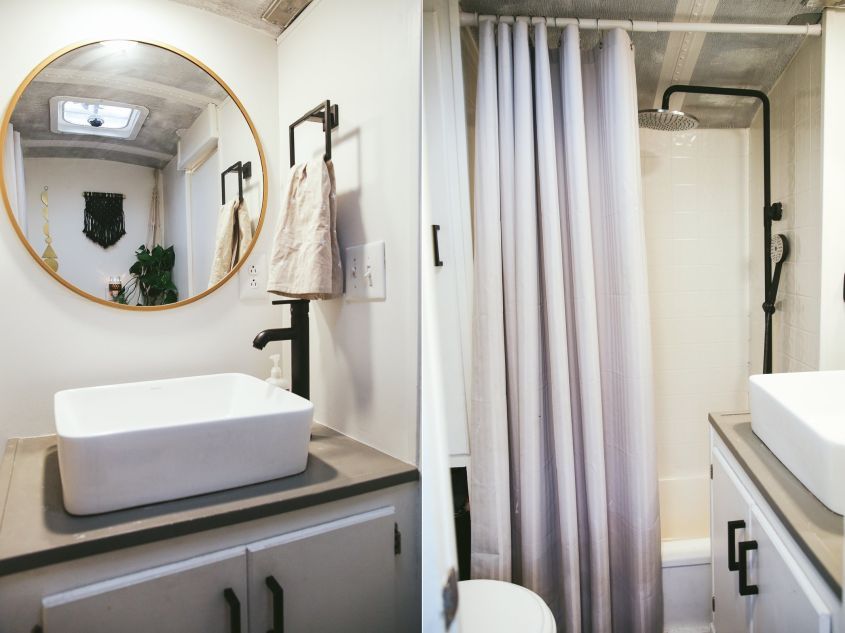 Via: Dwell