With some vans-turned-into-motorhomes costing more than a million dollars, campers and vans are the hot commodities nowadays. But everyone cannot afford expensive motorhomes, so people opting for adventure life are following the budget-friendly DIY route. This 2017 Mercedes Sprinter Van is also converted by a couple, Andre and Marissa, to fulfill their dream of roaming around the world in a tiny solar-powered motorhome.
Dubbed 'Bluebird' the entire van has a stylish interior that's made out of reclaimed wood and other revamped objects. To travel with the comfort of a home, the tiny home on wheels includes all basic facilities and everything inside the motorhome is equipped strategically.
There is a kitchenette that includes cabinets made from refurbished wood with a touch of mosaic backsplash color. The space-efficient kitchen is equipped with a propane stove, a 45-quart fridge, and has running water facility at the same time.
The couple has even converted the passenger seats and front driver seat to form extra seating space and dining area. For relaxing and sleeping, a queen-sized bed has been placed at the back of the van along with some extra storage space.
The best part is that the van is completely off-grid and runs on solar energy generated by two solar panels, which are connected to a Yeti 1250 generator. To save power, LED lights are used for lighting and a set of Thinsulate curtains are used to keep the interior warm in colder months.
Also Read: 40+ Most Inspiring Tiny Houses on Wheels
Keeping their adventurous spirit in mind, the couple has also included a 'garage' area under the bed to store their gear for biking, rafting, skiing, climbing, and kayaking. Moreover, small cabinets are made to store small equipment like helmets, climbing ropes, and shoes.
The couple has traveled a lot in this van, and now ready to sell their dear 'Bluebird' for $108K, so that they can start another adventure and a new transformation project. If you like the design and style of this tiny house on wheels, you can find more details for purchase on JoyfulVans.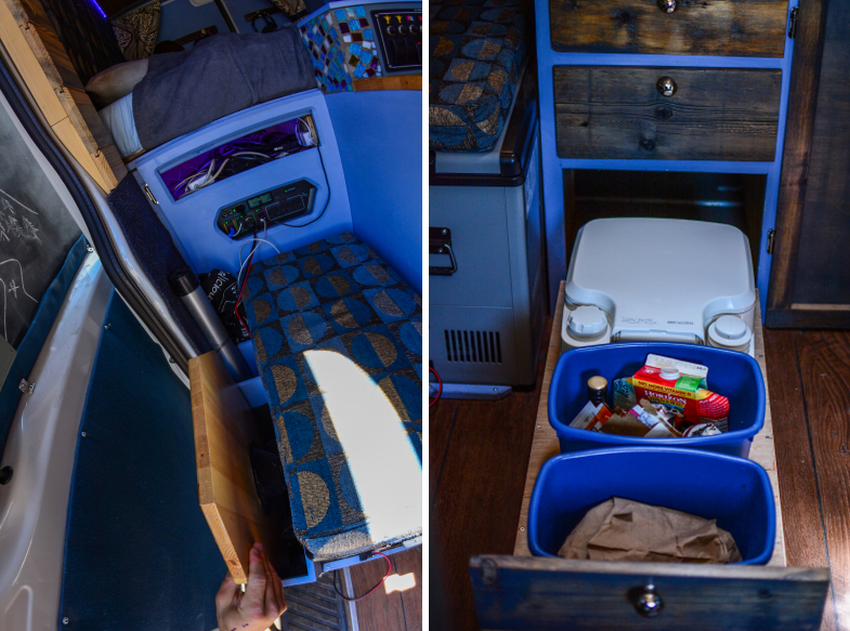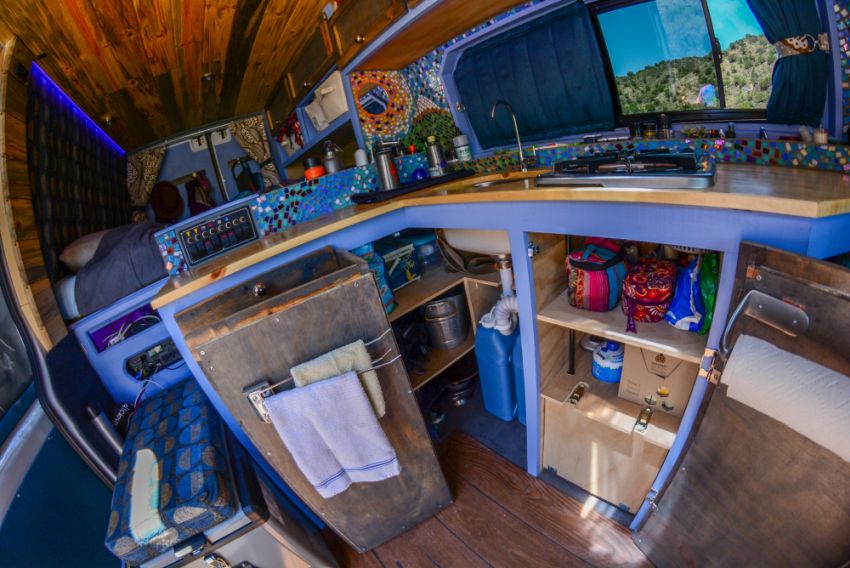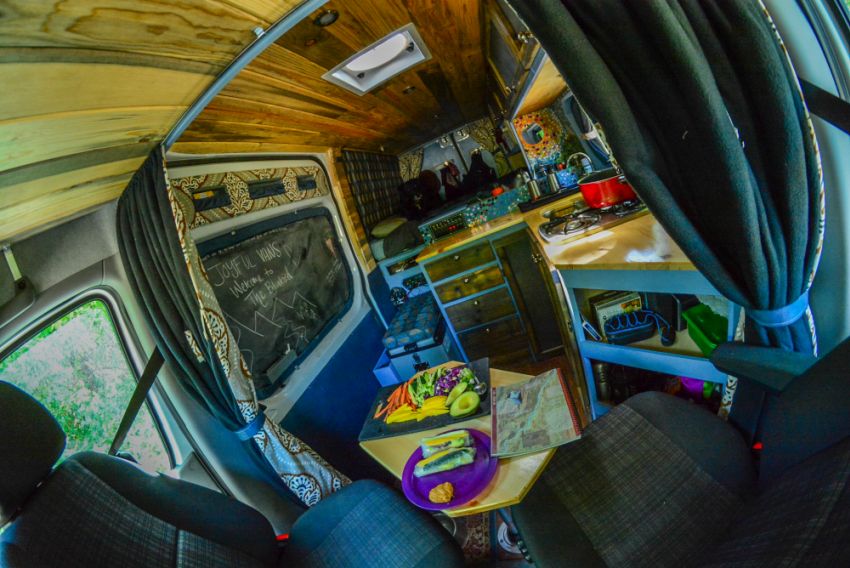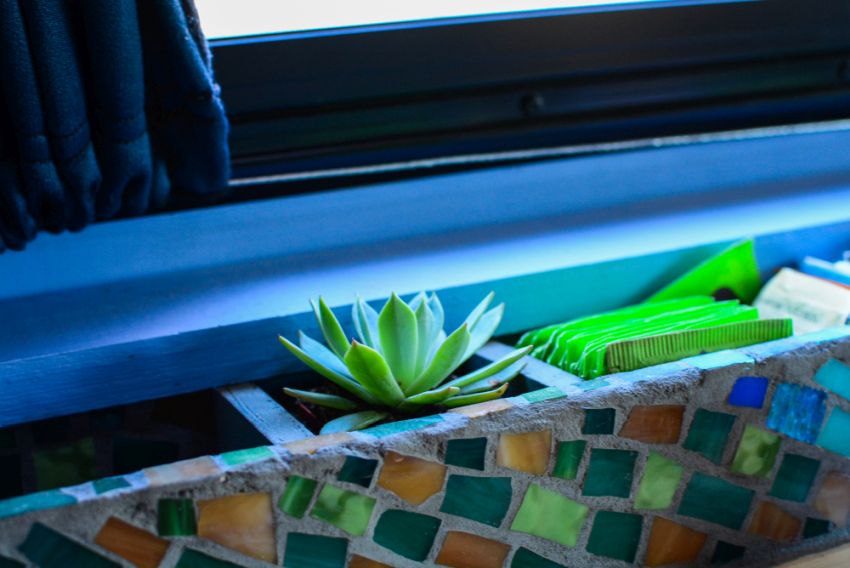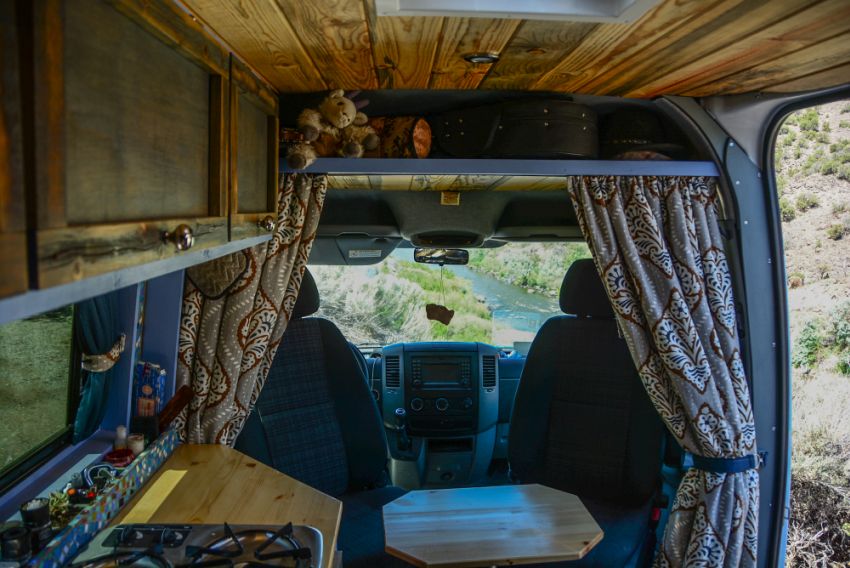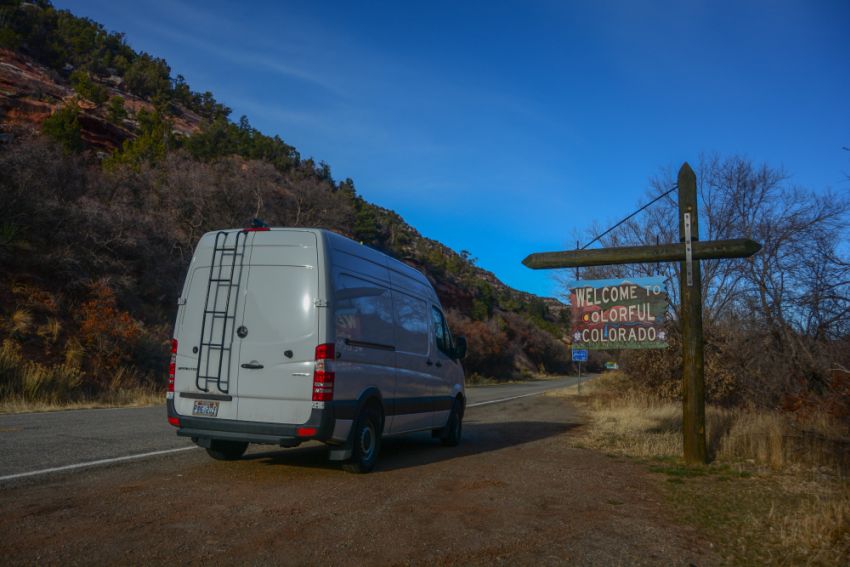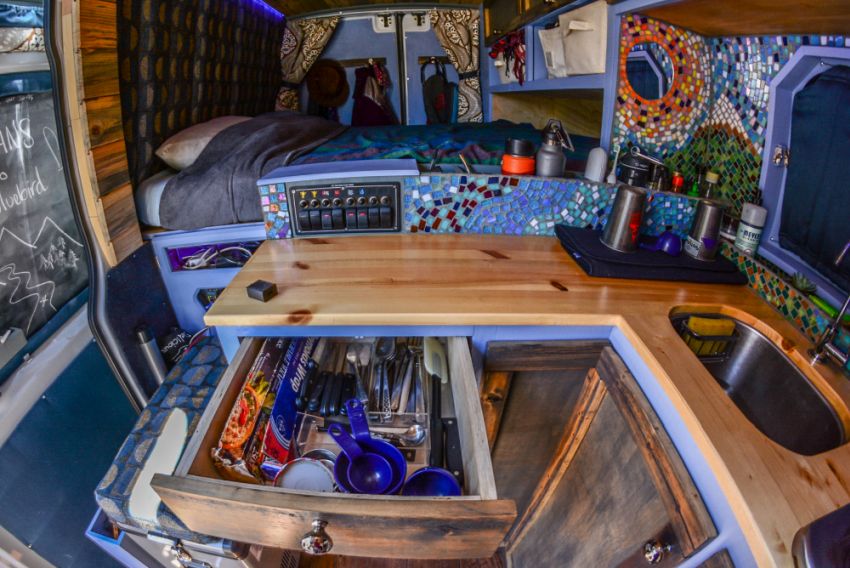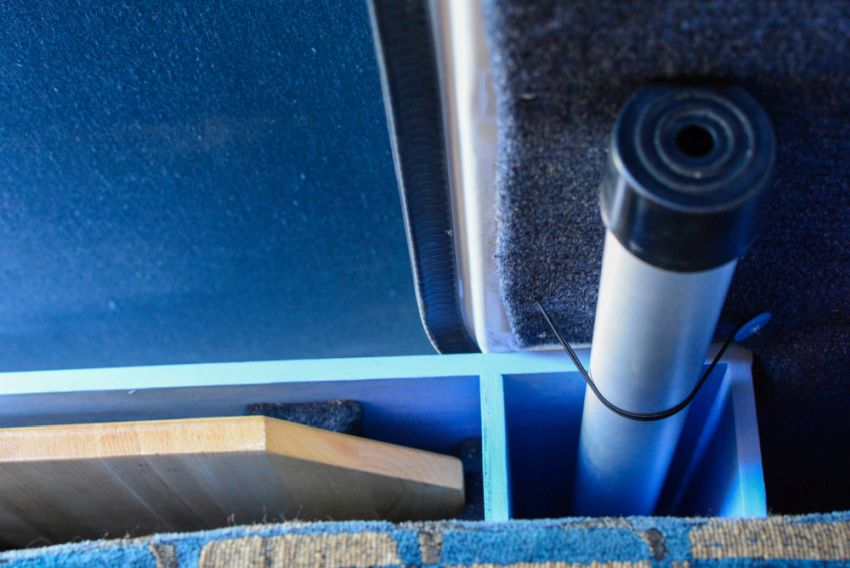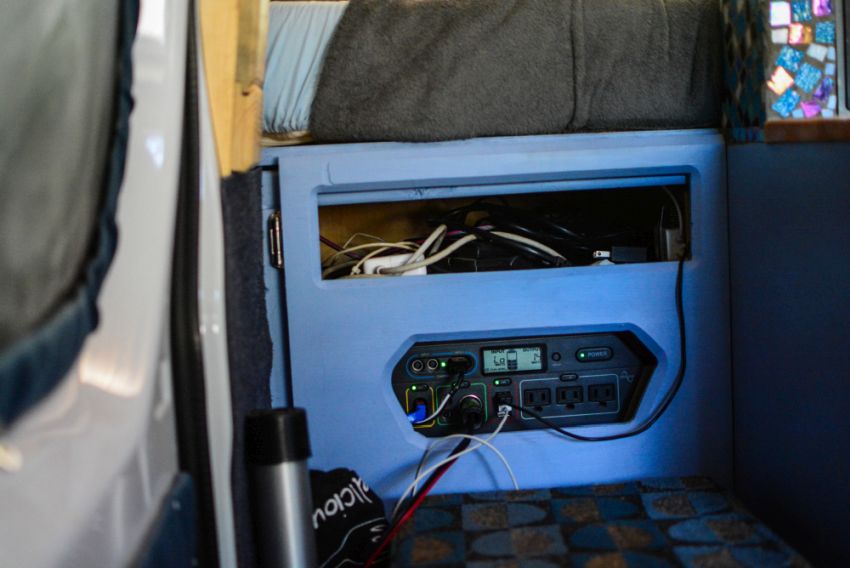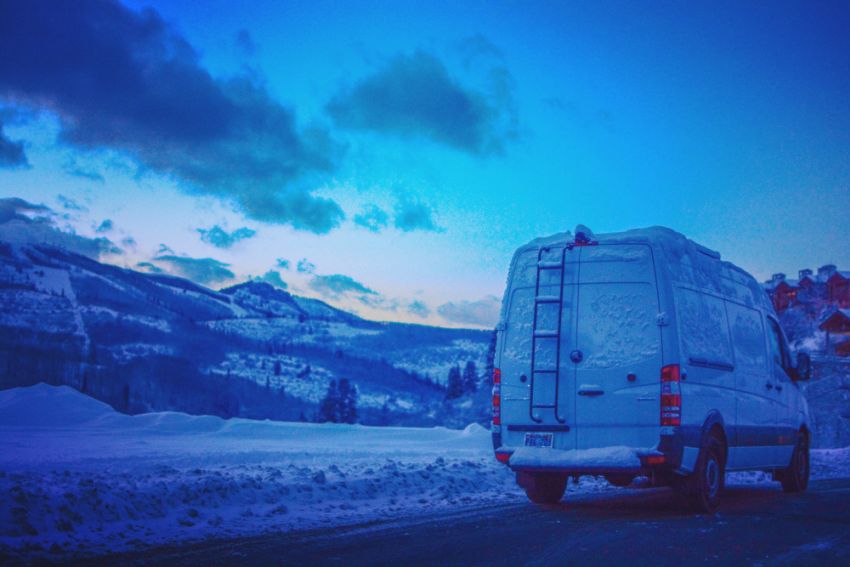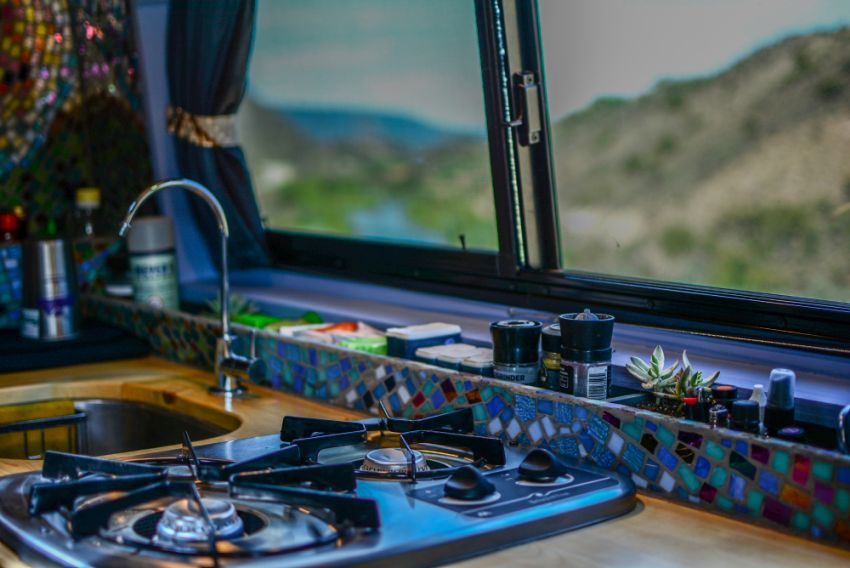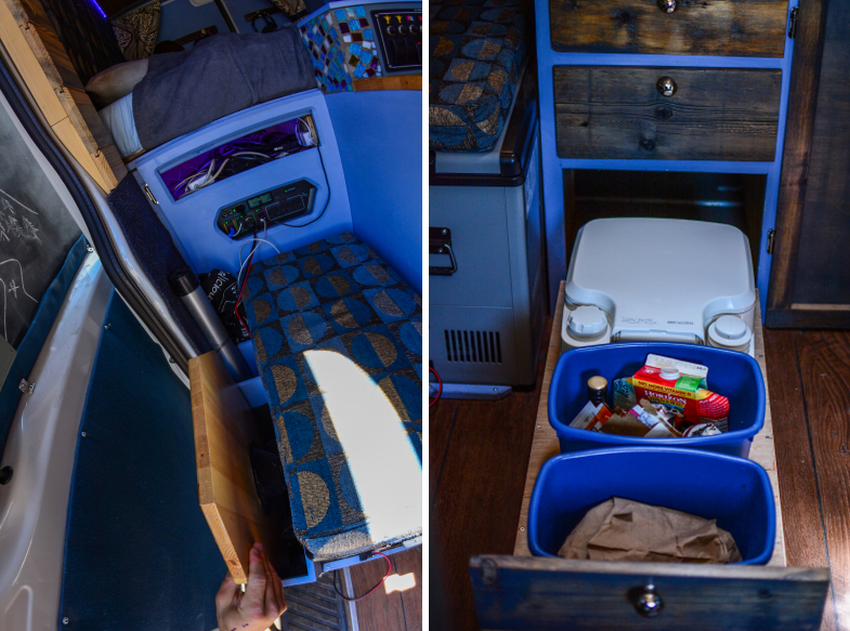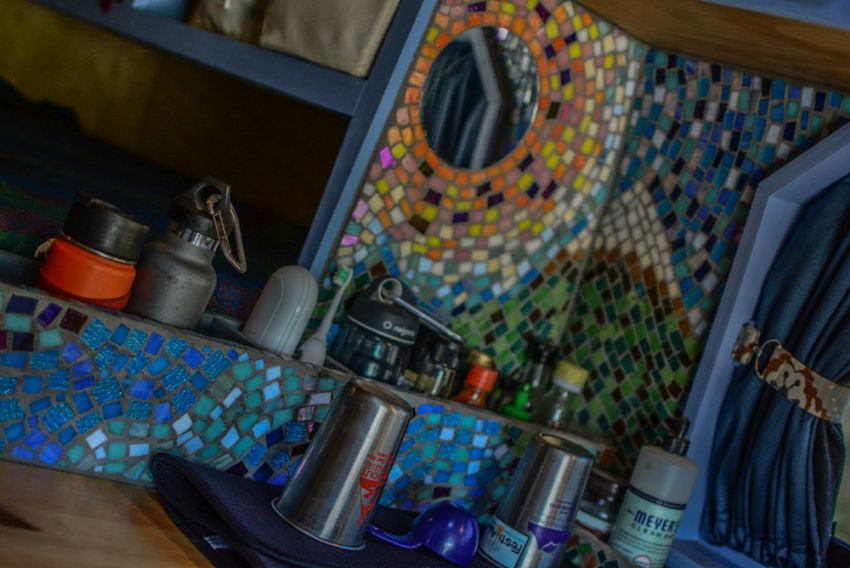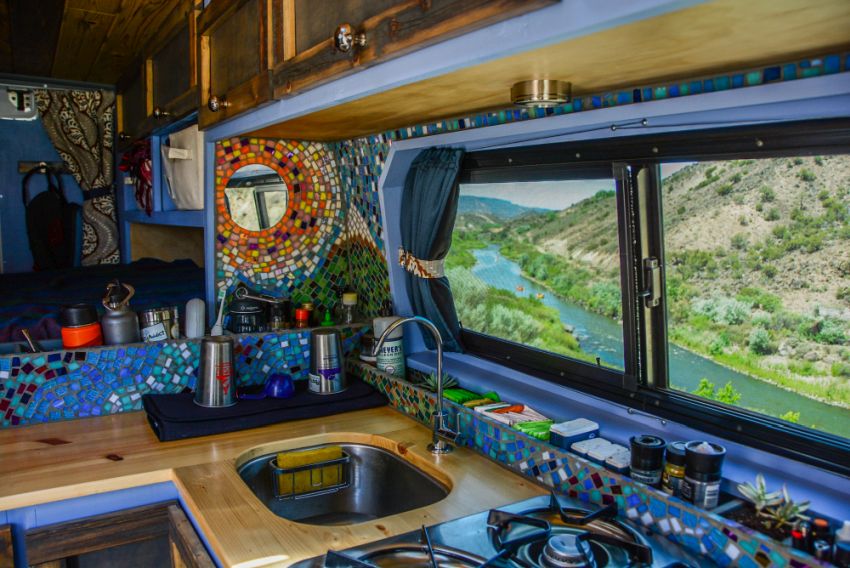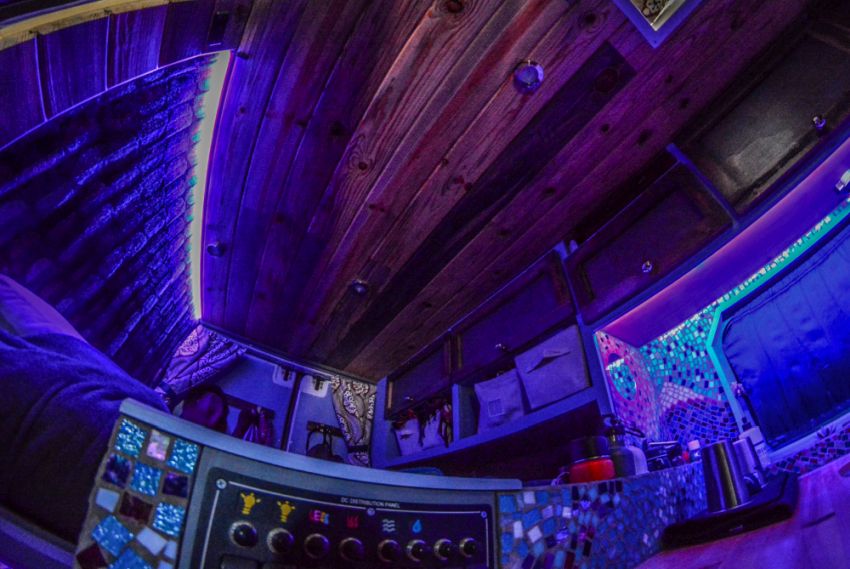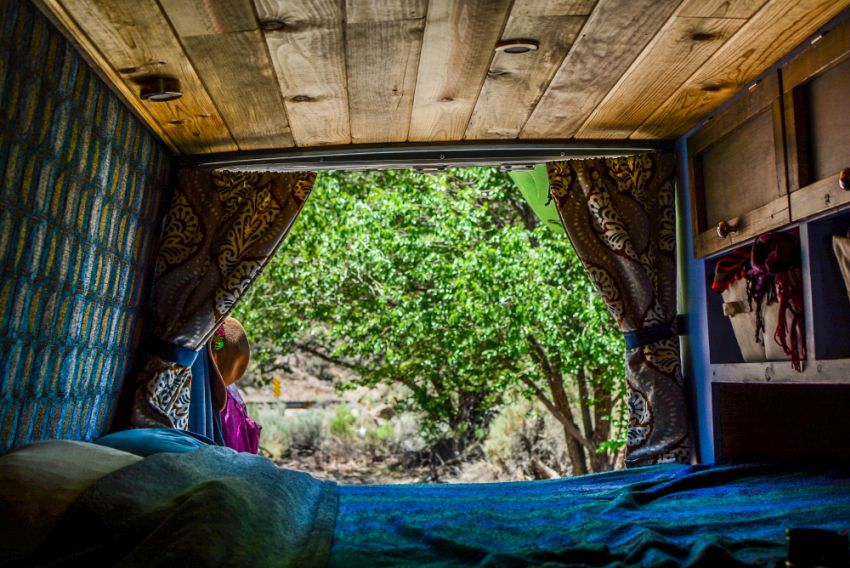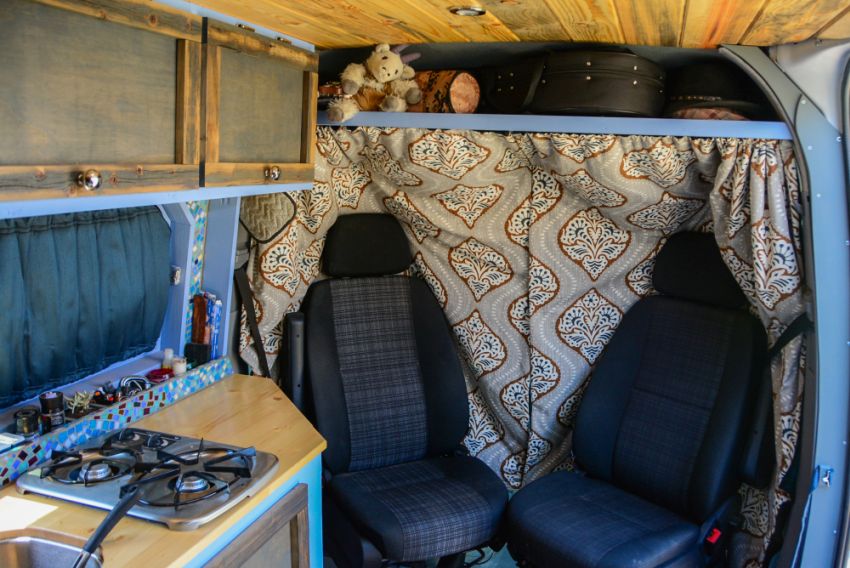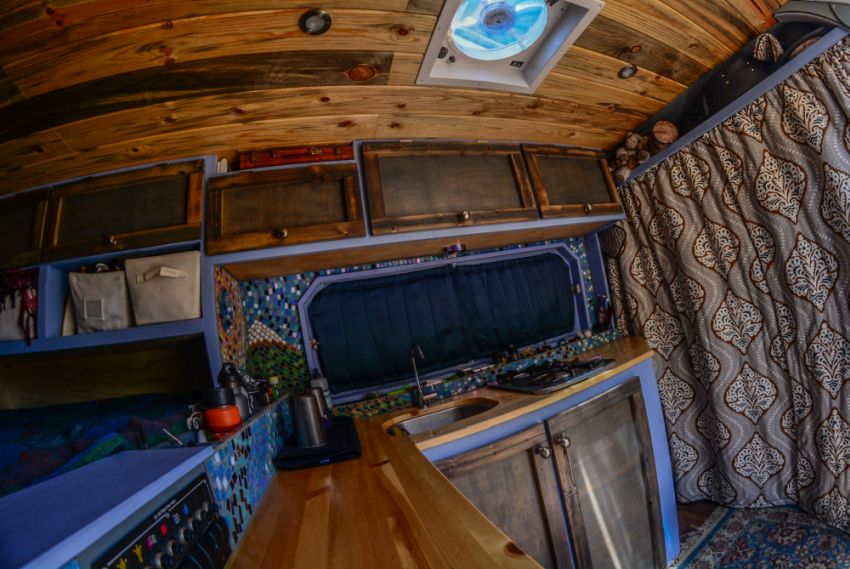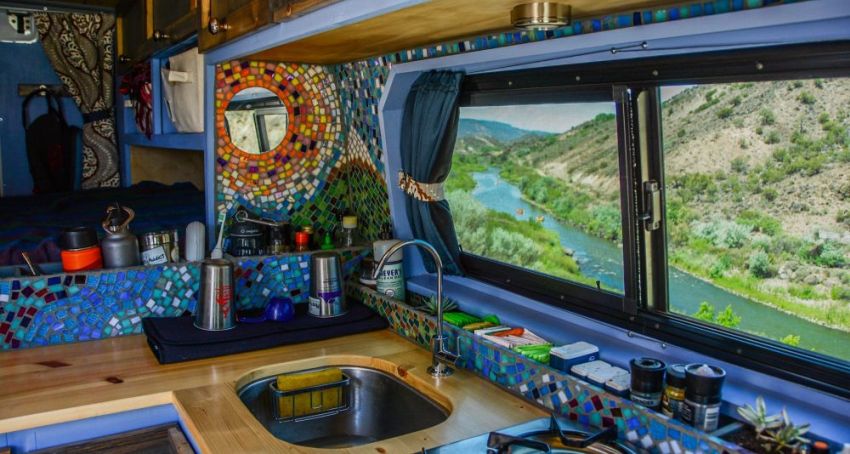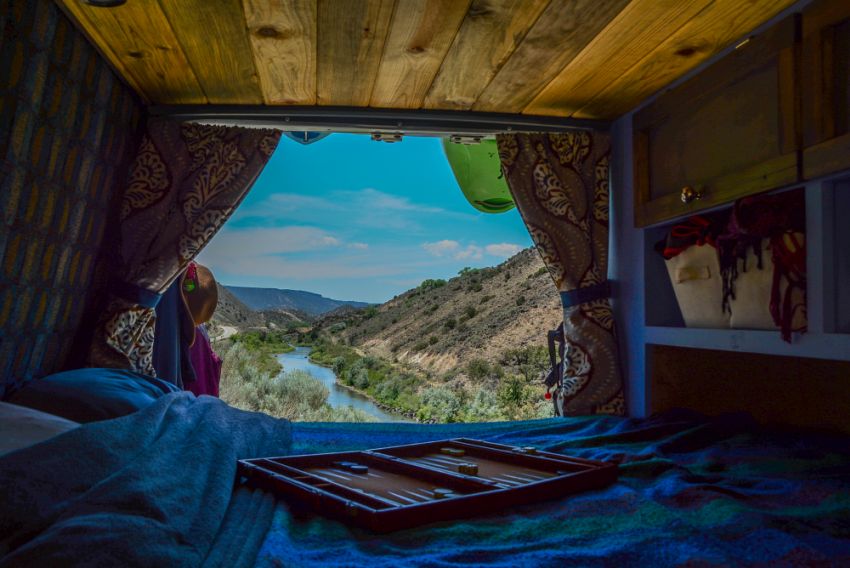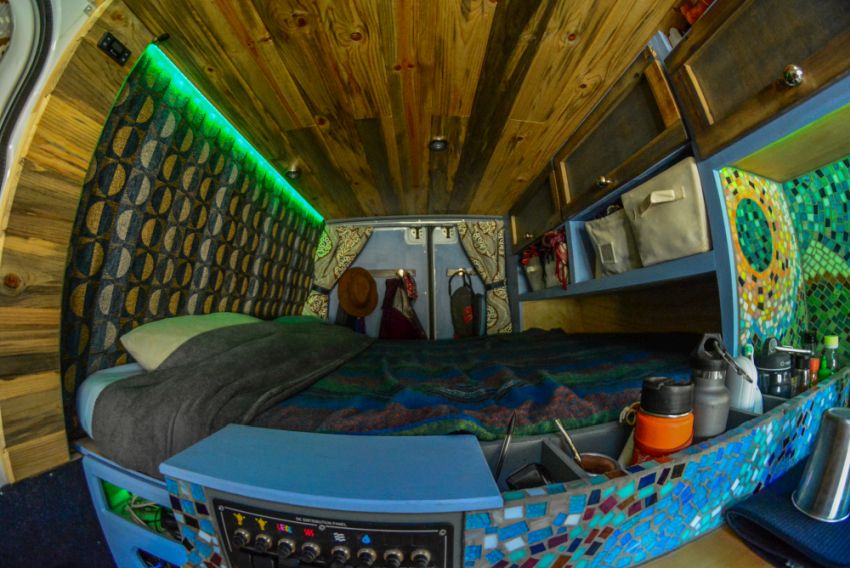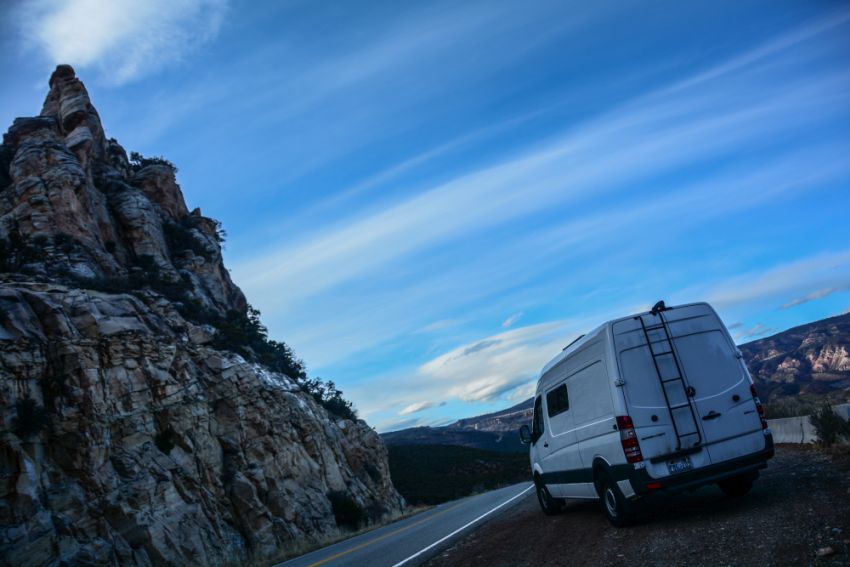 Via: Inhabitat