Architetto Beltrame Claudio has designed dreamy pinecone-shaped retreats called Pigna, in one of Italy's oldest forests. Shape of these treehouses is inspired by the woody fruit of the pine trees native to the coniferous forests of Tarvisio. These oval shingled dwellings are carefully designed to blend into the landscape while providing a cozy and elegant getaway to the tourists.
Located in the town of Ugovizza in the Dolomites, these structures are available as a holiday let. Italian architect Claudio Beltrame has created these treehouses in response to growing popularity of ecotourism and escapist retreats. The 70-square-meter project includes two treehouses – both elevated 10-meters off the ground with three stories each.
The egg-shaped buildings are made from cross-laminated timber with wood fiber insulation. The curved exterior is clad in larch shingles, whereas two covered balconies of the treehouses are there to offer surrounding views. These treehouses are anchored to nearby trees for maximum structural support.
There is an outdoor staircase on each treehouse to access all the three levels. The first floor serves as a panoramic covered terrace, the second houses the main living areas with a small kitchen, bathroom, and living room. The third floor includes the bedroom with a double bed placed beneath a circular skylight. Surely, it will be a perfect getaway for those who want to enjoy a perfect holiday in the wilderness.
Pigna eco-resort was originally conceived for an architecture competition in 2014, but this year the project was completed in Malborghetto Valbruna, Italy.
The architects wrote,
The project started from the desire to create a structure that is not only a refuge for man but also a natural element of its environment, a mimesis of its surrounding. From the tree, for the tree.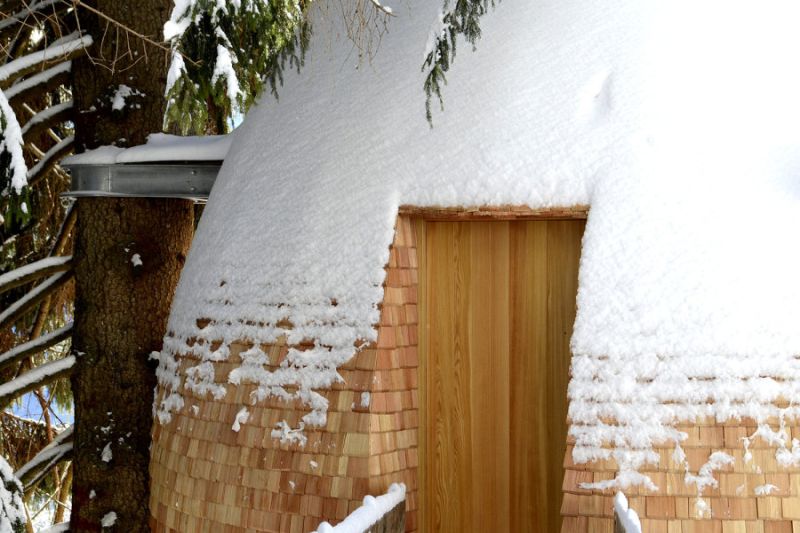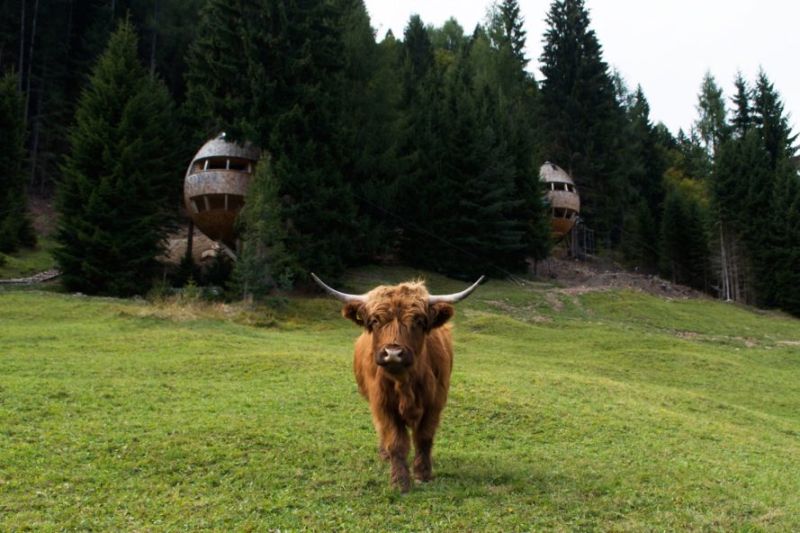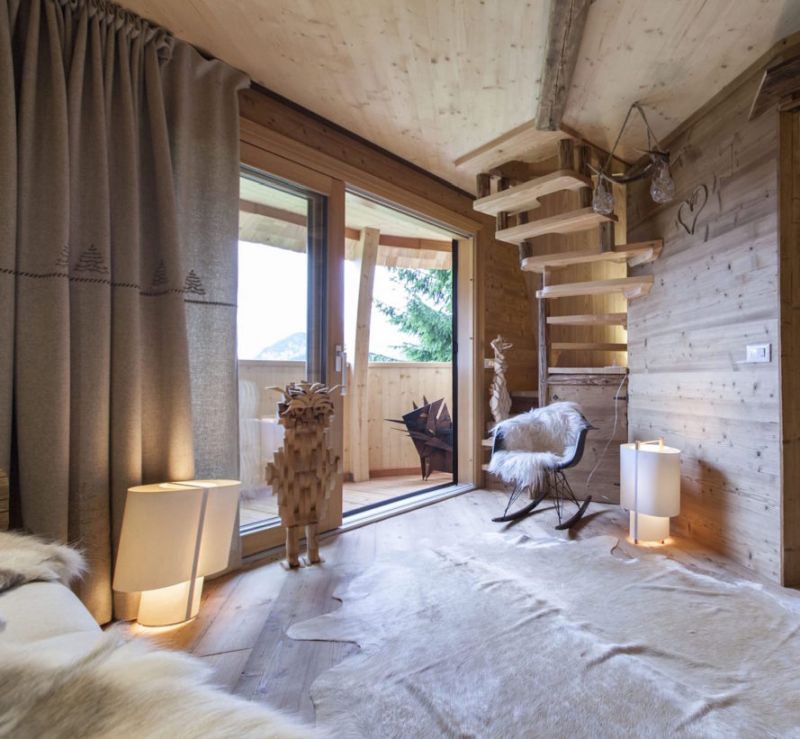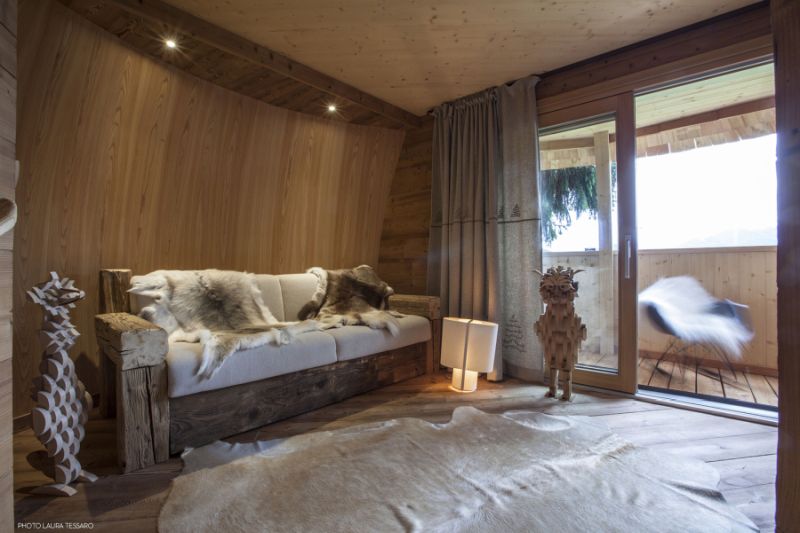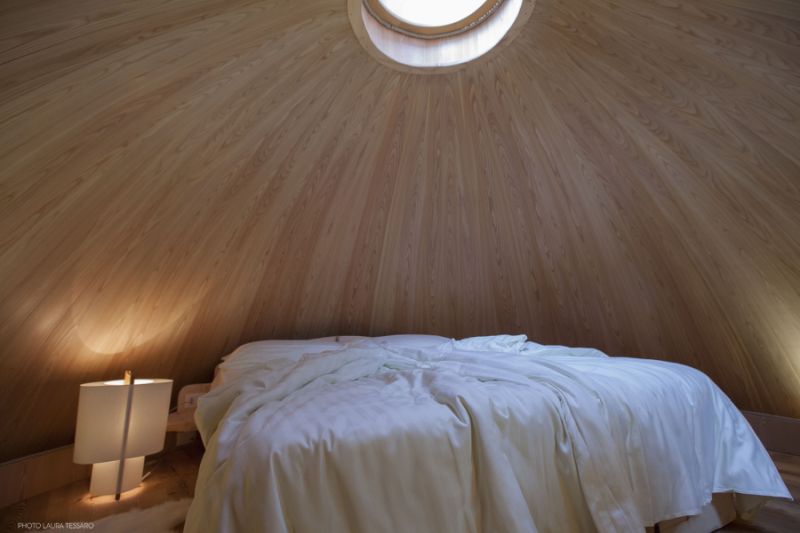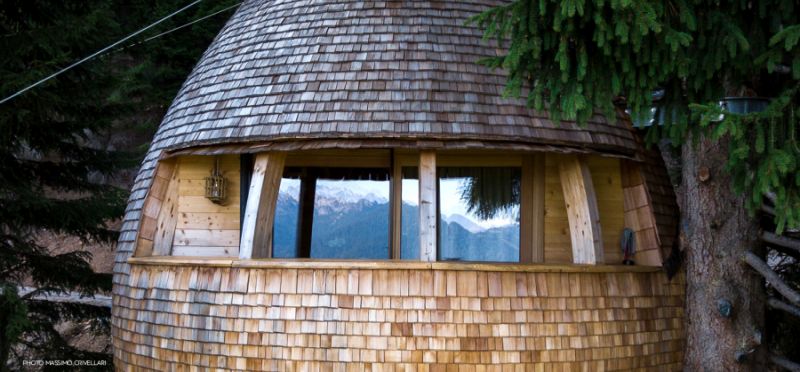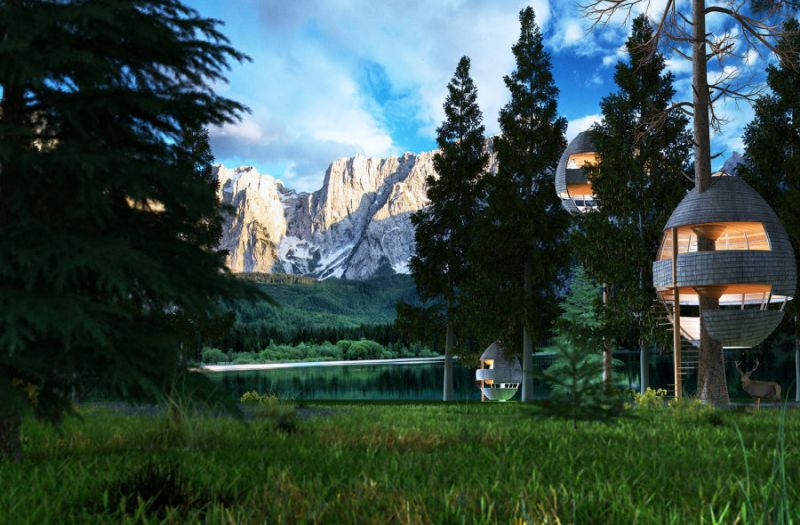 Via: Dezeen