Everybody hates insects, especially people who spend most of their time outdoors. The clingy insects can play spoilsport while enjoying the mesmerizing landscape or a lakeside view. For this, you can try out the Insect-a-Hide Pop-Up Shelter designed by Lee Valley & Veritas which allows to create a bug free zone anywhere with its reticulated cover. It is a portable tent for one person with completely covered area to keep the creepy insects and bugs away, so that person inside can have high old time during the sunset.
You can create a bug-free zone anywhere with this easy-to-install tent, as it comes with demonstration photographs & set-up instructions. It needs no special requirements, and can be installed in a small area in a jiffy. Just pull out the tent from its roundish carry bag, place it on the ground, quickly enter inside and zip up the tent before any insects enters the tent.
This pop-up tent can accommodate a single person with a folding chair. You can even use a tiny bean bag chair to make it more comfortable inside. Its fine-weave mesh covering lets in natural breeze to keep the inside environment fresh, as-well-as prevents insects from intruding. The reticulated mesh allows gazing through for enjoying the full view. Its water-resistant roof keeps the inner area dry in rains, along with keeping the harsh sun light away.
This light-weight tent with fully open dimensions: 84 x 84 x 133 cm, easily folds up and accommodates in the round carry bag that has 48 cm diameter. The flexible portability feature of this tent allows using it in your garden, camping site or sports ground. Even kids can use it as a small playhouse for fun. The designer believes that this tent is perfect for enjoying sporting events without annoyance from insects and bugs.
Everyone knows that mosquito-borne diseases are widely spread these days, so if you ever visit such region, then the Insect-a-Hide Pop-Up Shelter can be your best companion. You can purchase this anti-insect tent for $42.95 at Lee Valley Veritas.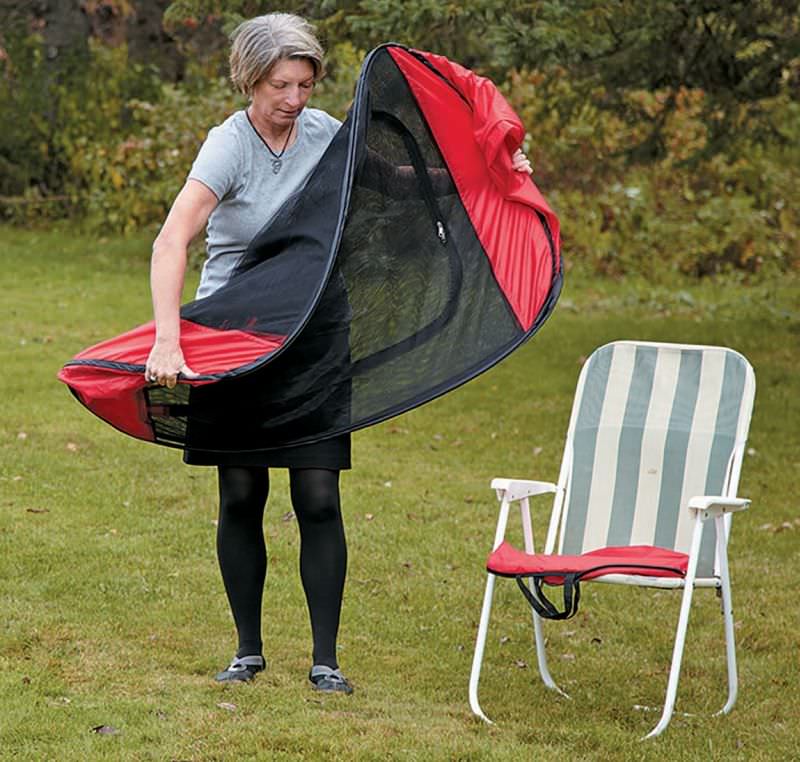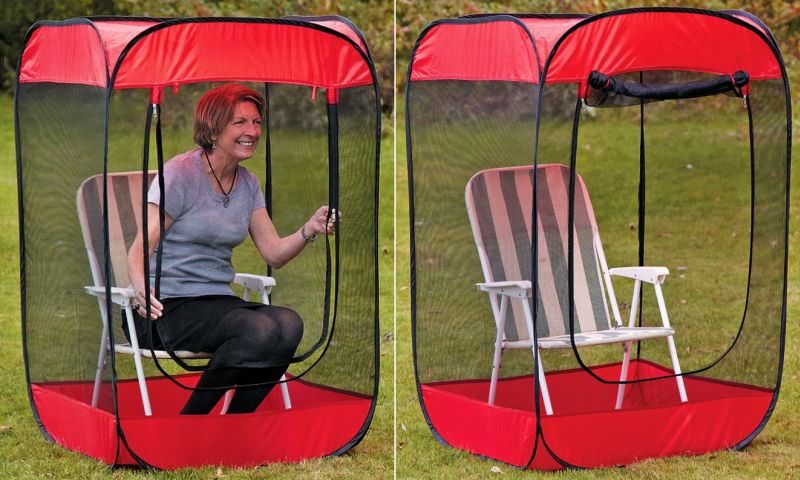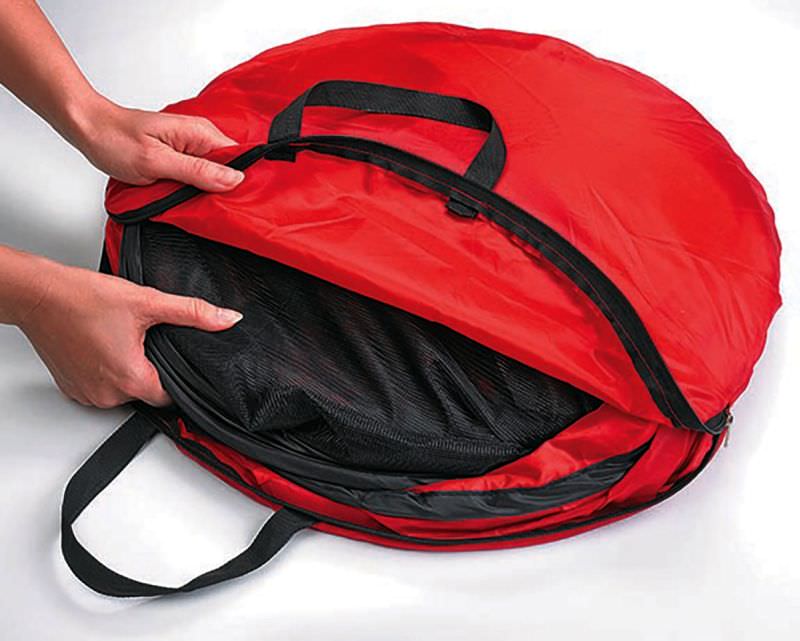 Via: Geekologie Image Courtesy: AnthemSports