This Halloween, Gargoyles (said to be first built to guard graveyards and ward off evil spirits) are here to scare off trick-or-treaters coming to your house. The three-feet Sinister Gothic Fogging Gargoyle seems to be a hideous stone statue that looks spookiest at night while spouting deadly fog from its gaping mouth.
It is indeed going to terrify any trespasser who dares to cross their path. Made from plastic, his statue has been designed just in time for Halloween. It is suitable for both indoor and outdoor use, and the fog machine is sold separately to help you create the realistic cemetery-like effect.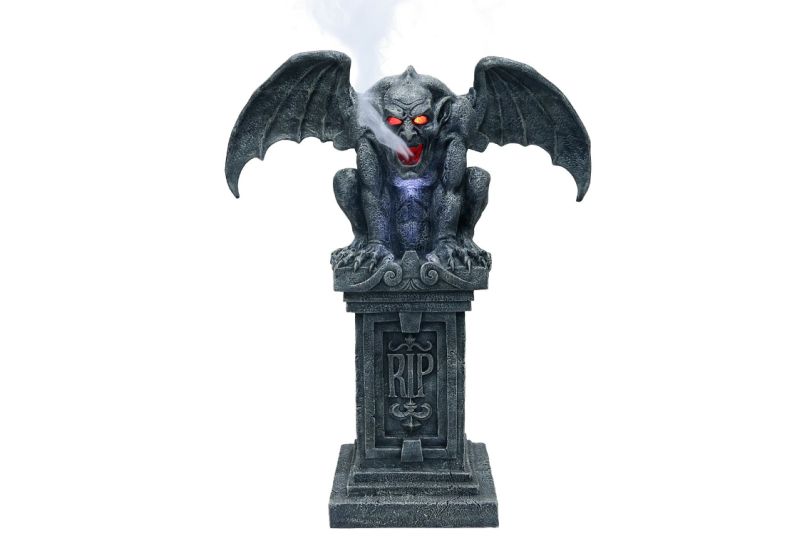 The statue comes with 5.9V1.5A adapter and powered by 4AA battery, which is also sold separately. Even cleaning of this spooky Halloween accessory is very easy, you just need to wipe it off with a wet cloth, after use. You can store it safely after this creepy occasion until next year for recreating the same eerie effect.
It is available for purchase online for $199.99 just for a limited time only. So, this is your chance to acquire this wonderful accessory to spruce up your Halloween decorations.
Watch the video below to see how it causes the spooky effect.