Decorative plant holders make a great addition to any indoor or outdoor space. You can add a personalized touch to your space by creating a DIY planter and utilize green thumb in a more creative way. But instead of using ordinary raw materials, you can make a hypertufa planter using an old towel or a fleece blanket dipped in concrete.
Cement is an amazing material that can be used for creating almost anything- be it the construction of buildings or creating decorative home decor objects. The same material can be used to create unexpectedly stunning planters for any part of your home or office space.
Here are step-by-step DIY instructions to create minimalist and artistic cement planter using an old towel or any other cloth.
# Mix the ingredients
Mix two parts of cement with one part peat moss and one part pearlite with your hands – make sure you're wearing gloves as the mixture can cause extreme skin dryness. Now, add water slowly to form a perfect mixture, neither too thick nor too watery.
The consistency depends on how you want your planter to look like- whether peanut butter smooth or with some grainy effects.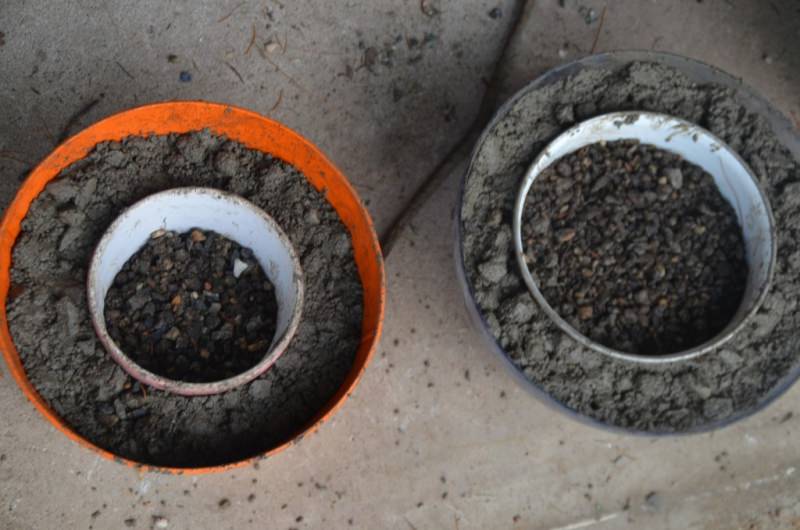 # Add your cloth
Wet the cloth (old towel, fleece blanket or any other rug) that you want to turn into a sturdy planter. Put it into the mixture, turn and swirl in the cement mixture, so that it completely gets saturated with the cement mixture. Once it is fully saturated, you can place it on the desired mold to get a specific shape.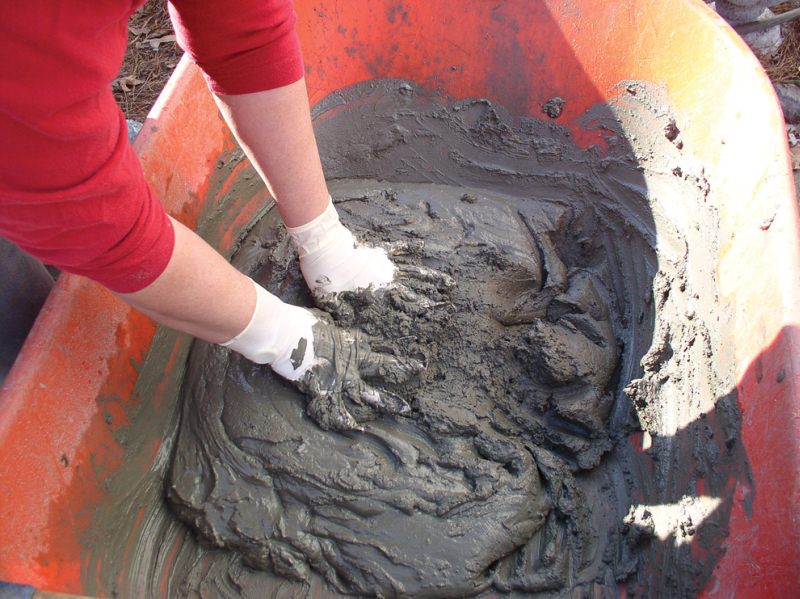 # Leave the mold for drying
The mold is the most important part of this DIY – as it will give final shape to the planter. So, prepare your mold carefully and in any desired shape. After the mold is prepared, place the cement-draped cloth over it to any specific shape you like. Now leave the molds in sun for complete drying.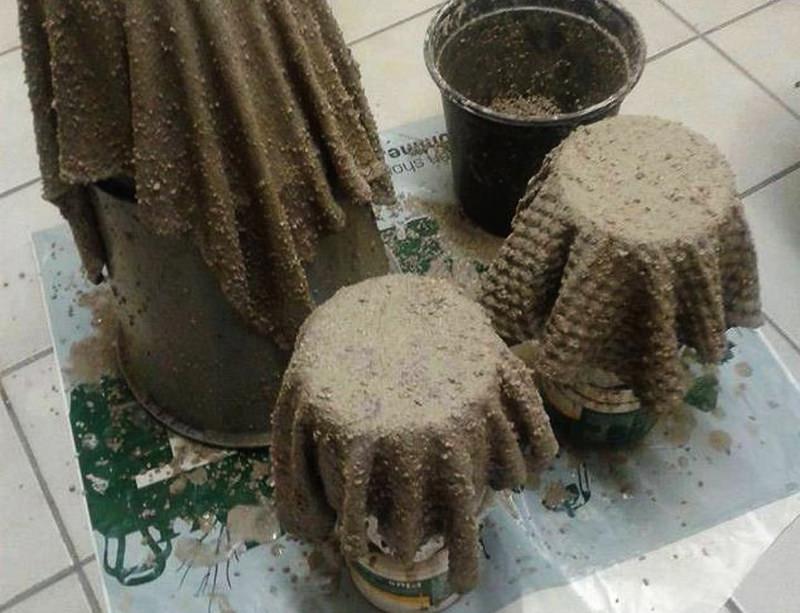 # Take out the planter
Once the cloth draped in cement is completely dry; you can take it out carefully. Now your cement planter is fully ready to add a unique touch to your indoor or outdoor space.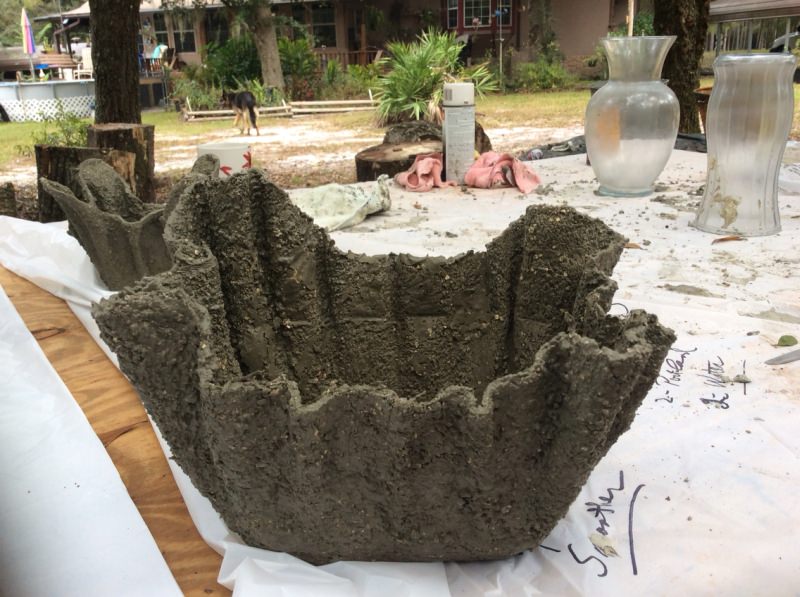 # Add plant to the holder
Now you can add colorful plants or green shrubs to the concrete planter, and place it anywhere in your house. Following these simple steps, you can easily make various concrete planters of any desired shape.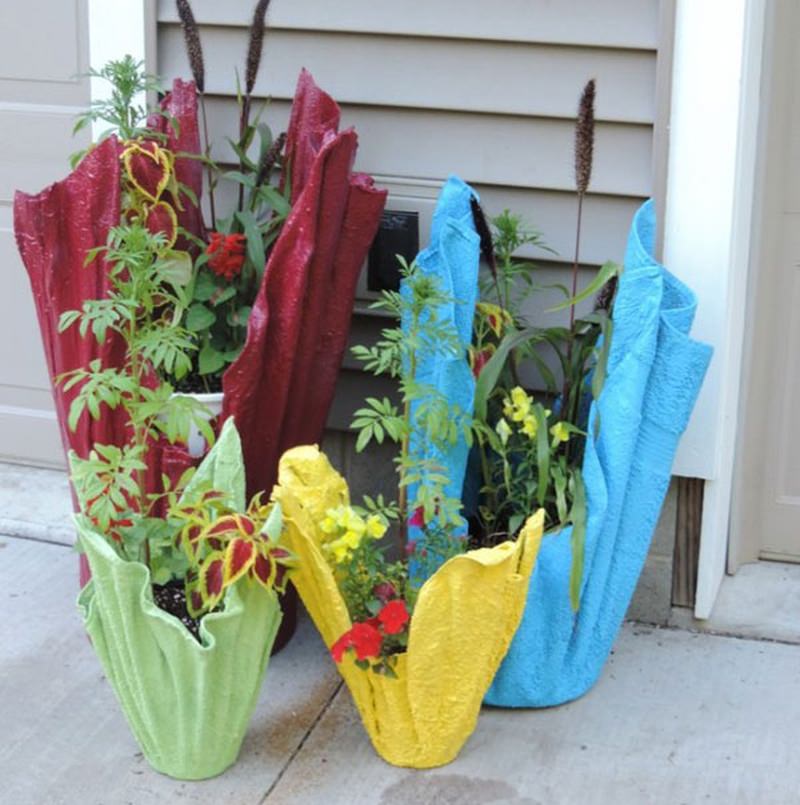 Also Read: 22 Concrete Planters Built to Last
Do try and make these unique DIY cement planters to give personalized effect to your garden or home interior. You can also check out the video tutorial for more detailed information.