Are you a bibliophile and want to modernize your home interior without spending much? You can do it easily recycling your old books. So, let your interior speak about your personality and taste. There is a great chance for you to ornament your house in style using your old books. If a smallest of thought of selling old books ever crosses your mind, renounce it, because you can turn this dusty skyscraper of paper into fancy recycled furniture and much more. Wondering how? Read these eight interesting and creative ways that will educate you how to decorate your home with old books.
Coffee tables from old books
Stop piling your old books on shelves; you can make good use of them creating a coffee table. A coffee table made of classic old books is a perfect addition to your living room with a traditional appeal. If you are a DIY person, creating a book coffee table is not going be a difficult task for you. You can create one using your own sense of creativity. If you lack that creative bent and want some inspiration, look at these lovely tables below that are just perfect to define your love for books. The cool thing about these tables is that you can simply pull out a book from under the tabletop whenever you feel like reading.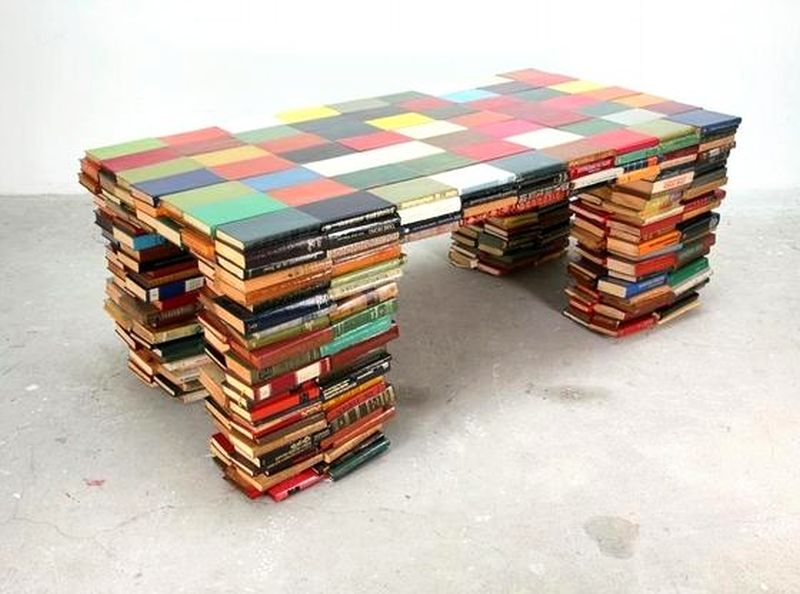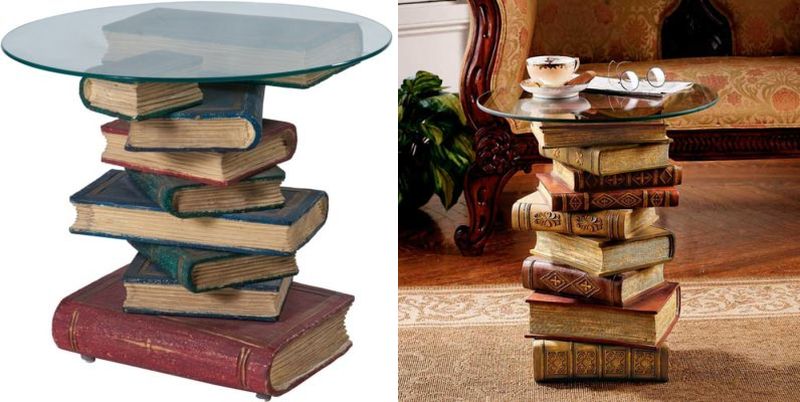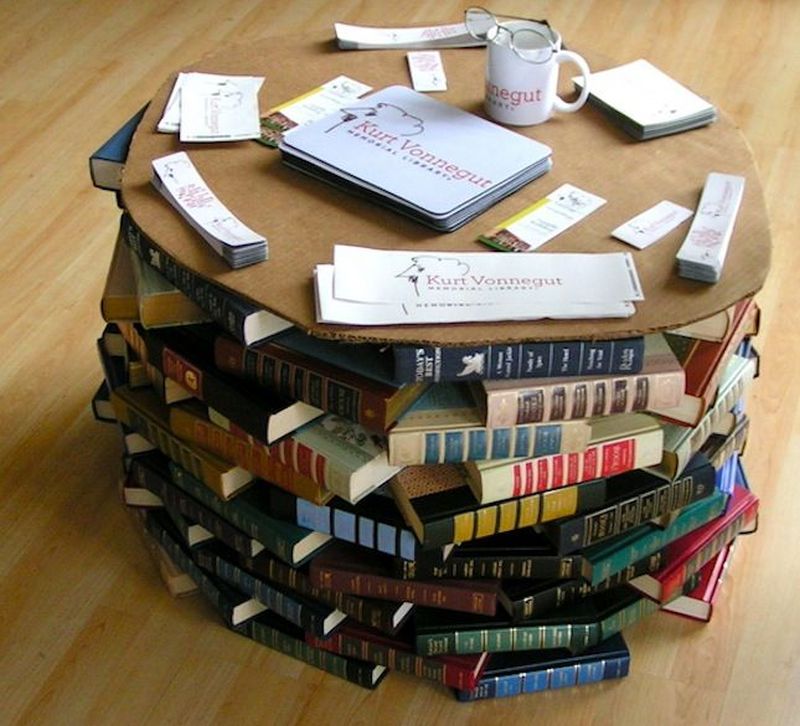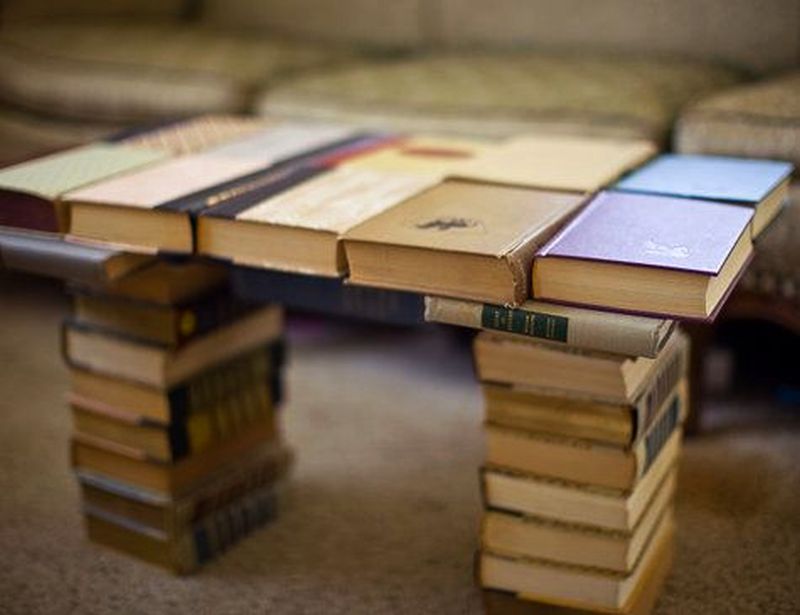 Headboards made of books
Bookworms would love the idea of making headboards out of old books. So when they are in bed and need to get their hands on books, this headboard is the way to go. If you like the idea, you can simply install a small shelving unit behind your bed or just stack books to create a comfortable headboard. If you want it to look modish, try creating a headboard with open books. The idea will alter the overall appeal of your simple bedroom and make it look beautiful.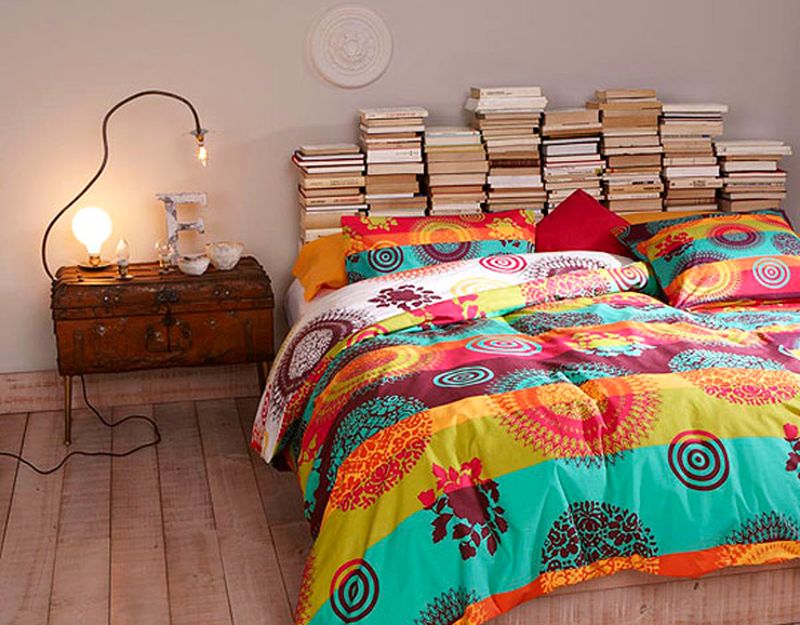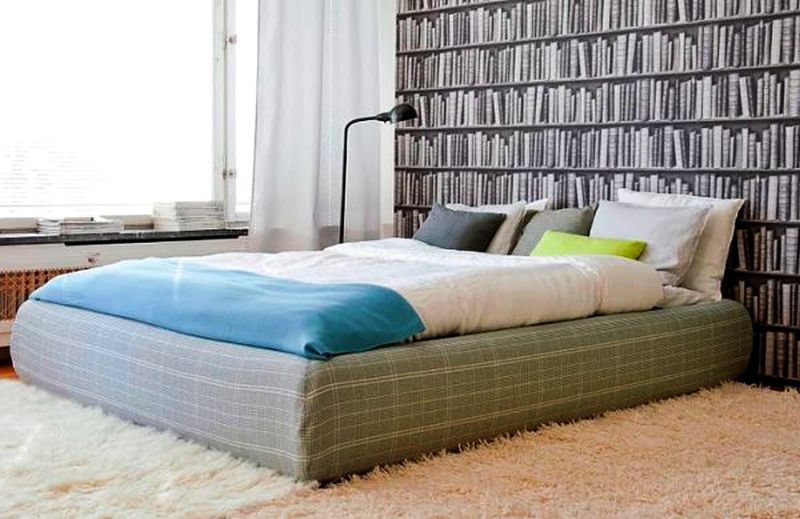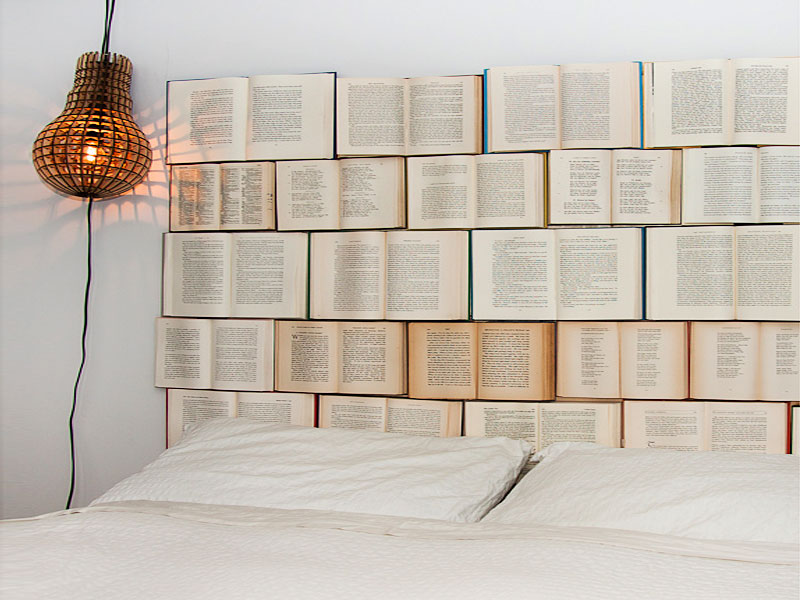 Lamp base
What about creating a lamp base using old books? In my opinion, this is the best idea that one can try to repurpose old books. Have a look at these pictures below telling the tales of how books can be used as the perfect base for your lamp. Now, you don't have to run to a store if your lamp base is broken. Rather, create a better one using your old books that are quite weighty and classy to look at.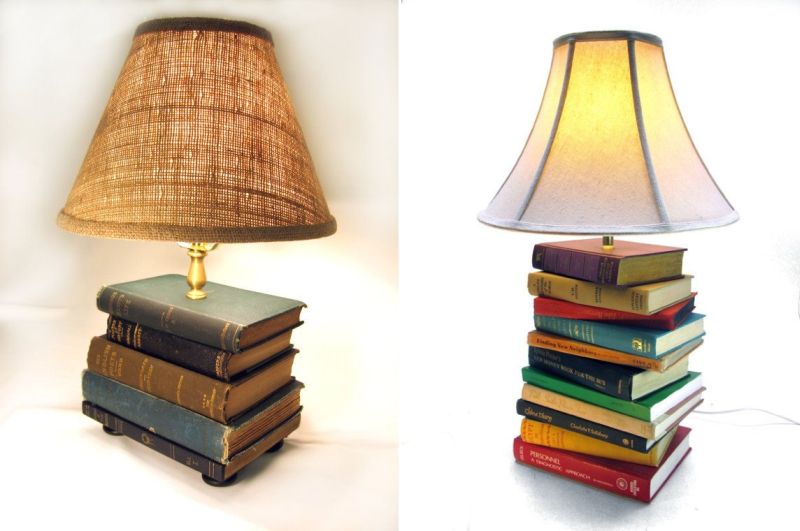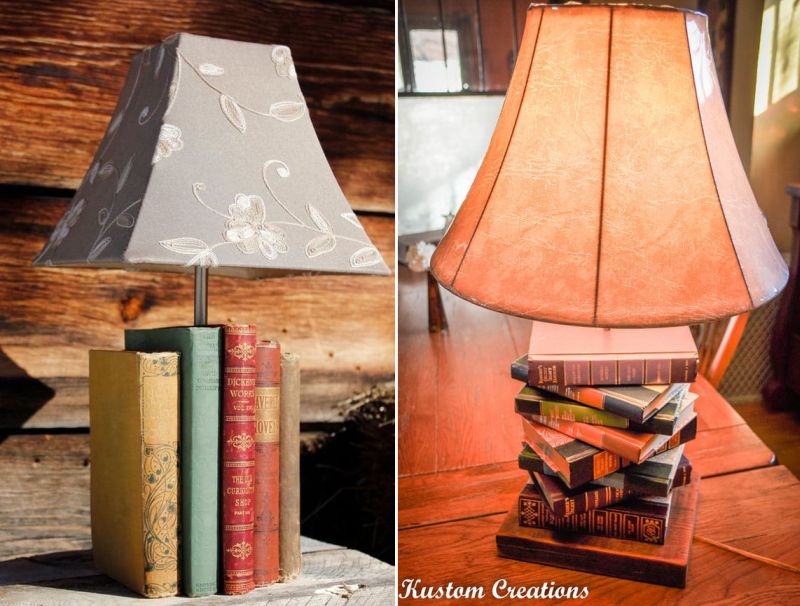 Playhouse made of old books
You can gift your children a playhouse made of books. This would be an interesting way of using landfill books and instill the habit of reading in children. Building a book playhouse is like playing with Lego bricks.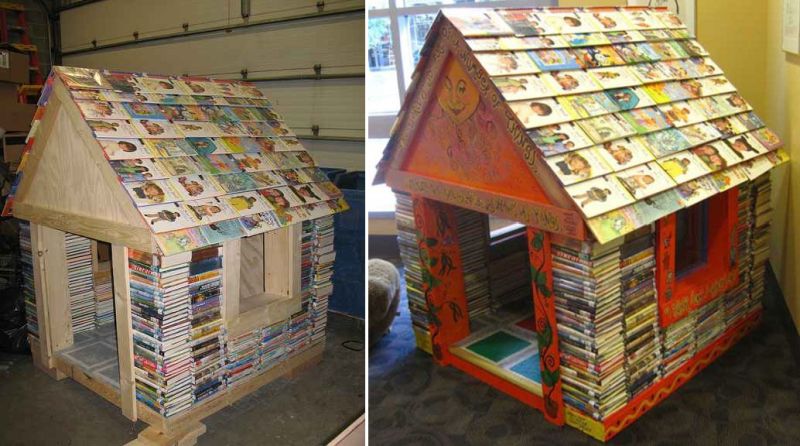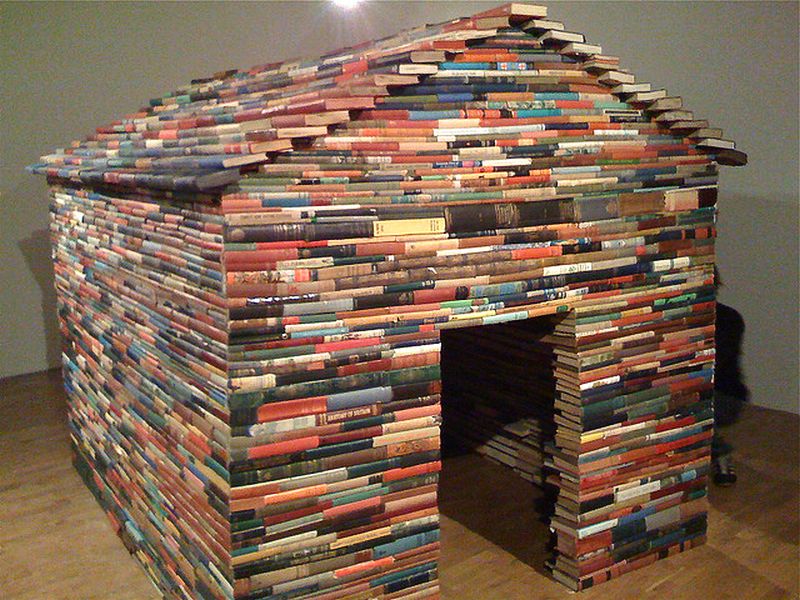 Room divider/wall
If your interior requires a personal space, layer your old books making a temporary wall or room divider. The idea looks very appealing and treats the eyes of book lovers. Even people who don't like reading books will also appreciate this idea of ornamenting your interior with books.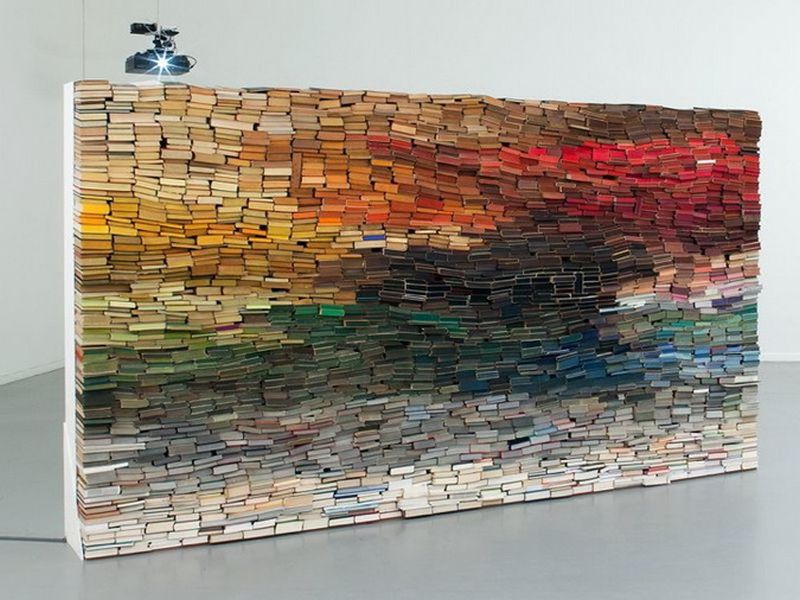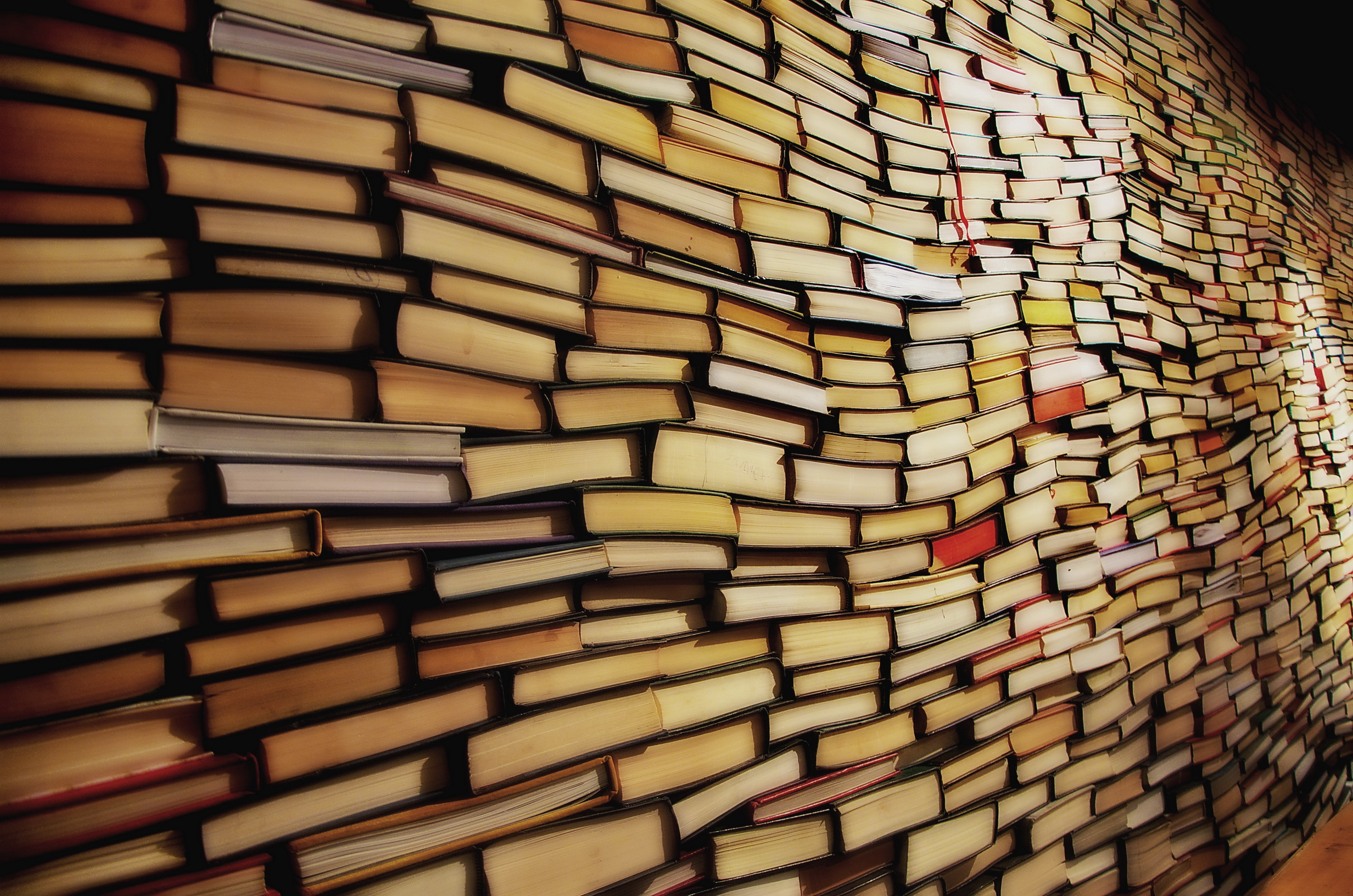 Decorate space under the stairs with books
You can decorate the unused space under the staircase with books. Create an under stair shelving and fill them with books. With decorating the under stair space in a classy way, the idea offers quick access to books on the go.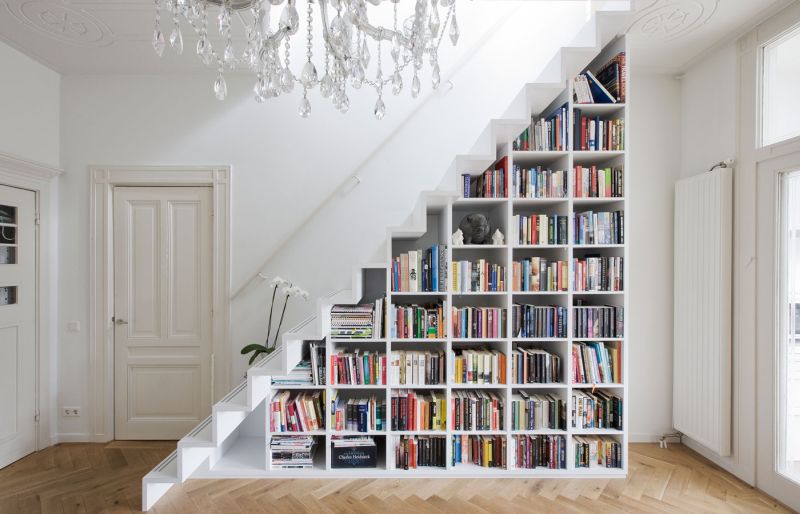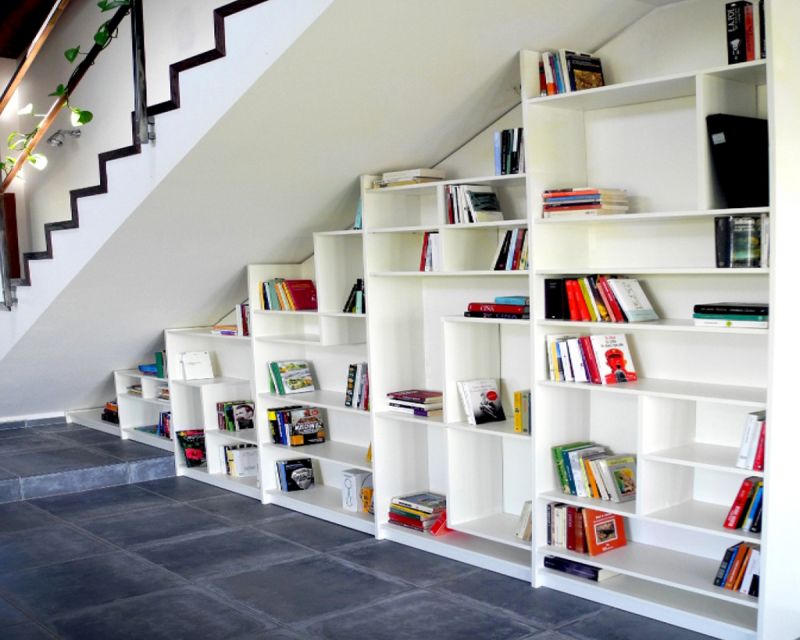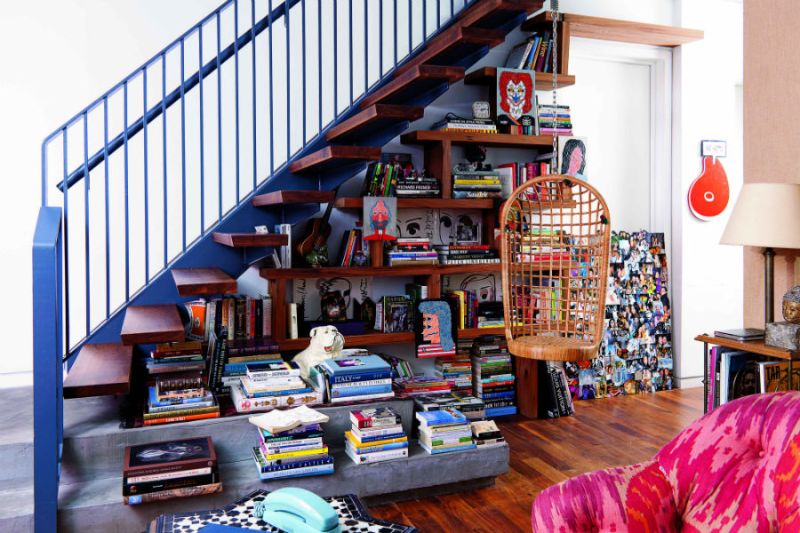 Chairs made of old books
You can make a chair out of old books by affixing them onto shelf-like space to form a comfortable seating. You can place it in your veranda, living room, or reading room.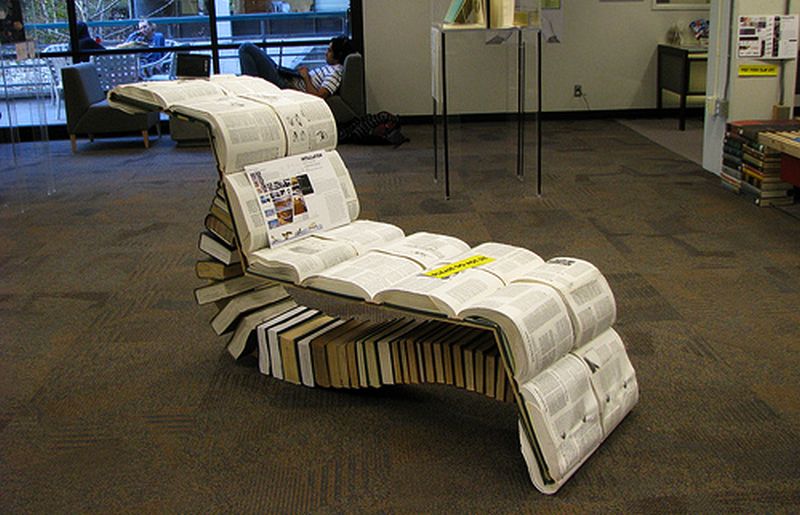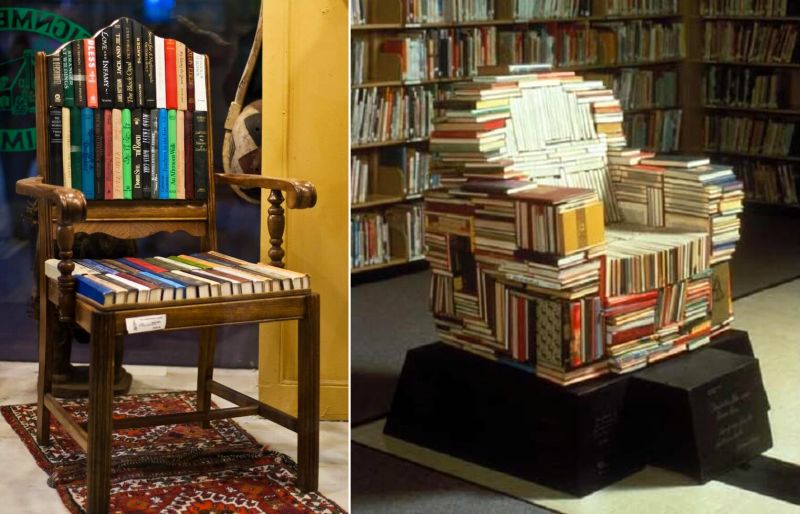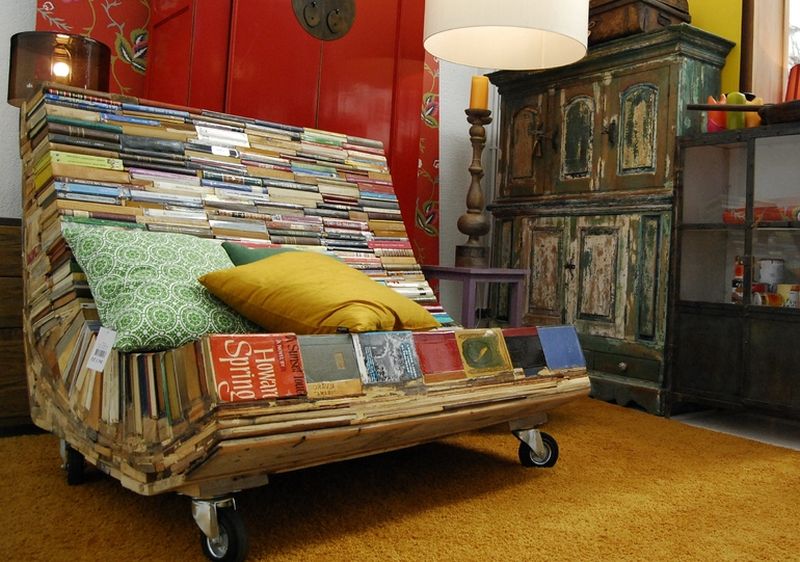 Book wall art
You can cover walls of your room with books. This will make for a completely new idea of wall decoration. You can showcase the best pages of books so that your guest can have an idea about your knowledge and choice.