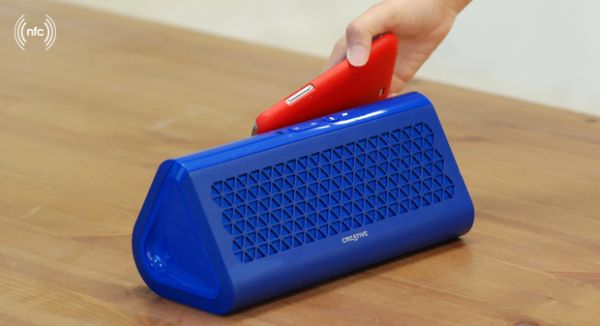 If you thought Bluetooth speakers and NFC technology only come up with a Japanese tag, you are sorely wrong! Singaporean audio company Creative has recently launched a whole series of wireless speakers along with wired headphones. Christened as the Creative Airwave, these bantam portable speakers come with unique triangular cross-sections complemented by a vibrant set of colors. Of course, it not only the vivacious visual quotient that entices us; the Airwave speakers also integrate both Bluetooth 3.0 connectivity and NFC. And in case anyone is still confused about the advantages of NFC, the technology allows your NFC-enabled smartphone (or any media device) to share its music by just tapping the device on the speaker. In other words, you tap and voila – the speaker starts playing the music!
The Airwave collection also comes in a HD variant, which actually showcases a smaller size but with the same sound output capability. The Airwave HD additionally has Creative's proprietary Multipoint for connecting to two Bluetooth audio devices. As for their music playing credentials, the Airwave can serenade you for 12 continuous hours on a single charge (lithium-polymer battery), while the Airwave HD has shortened figures of 7 hours on a single charge (lithium-ion battery).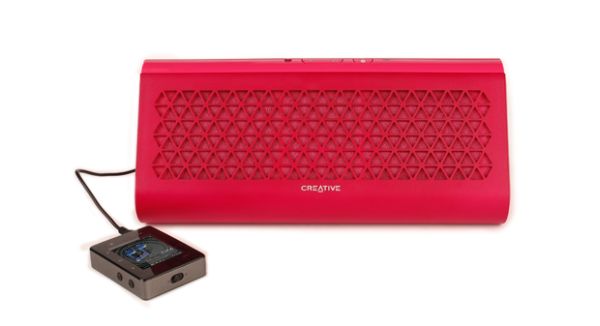 All this talk of charging begs the question – do we need those dastardly custom cables for juicing up the speakers? Well, the answer is fortunately – no. The Airwave speakers can be charged via their micro-USB ports. And, since we have brought up the scope of usability, the wireless speakers can also be 'wired' by 3.5 mm Aux input cable for conventional connection with your media devices.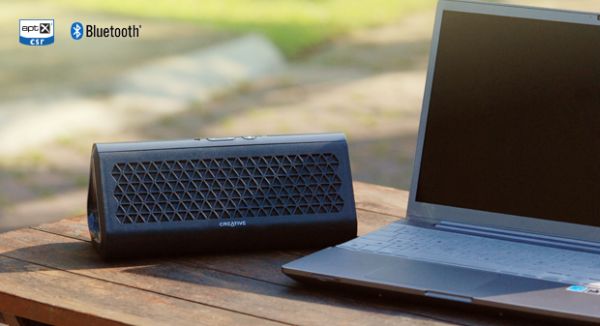 Price – $100 for Airwave;  $150 for Airwave HD. For more details, please check out Creative's product page.