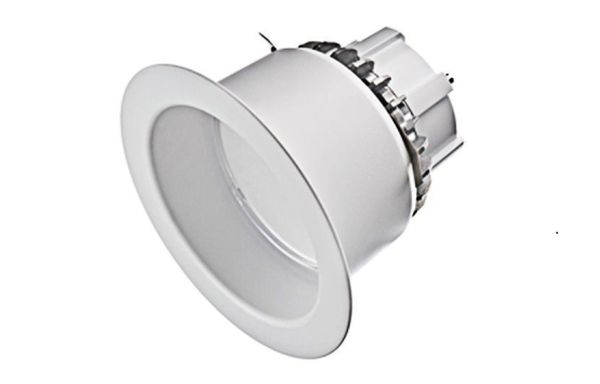 LED lighting has progressed over the years by leaps and bounds, as is evident from the contemporary trend of lighting mechanisms. In this regard, the advanced technology of LEDs does account for some startling statistical figures: an average LED light costs you around $44 in ten years with a lifespan of 25,000 hours, whereas a conventional CFL lamp will cost around $50 in the same period, and that too with a reduced lifespan of a meager 8,000 hours. And, now the thriving LED field is about to receive another boost in efficiency with Cree Lighting's LR6-10L model. This 6-inch LED down-light emanates around 1000 lumens of high quality 90+ CRI light, while easily achieving 90 lumens per watt.
The ENERGY STAR qualified mechanism will be available in adequate color temperatures that match the traditional incandescent, halogen and CFL lights. However, it is the breathtaking efficiency of the LR6-10L touted by Cree that really tickles our fancy.
According to the company, the device incorporates Cree's TrueWhite technology with an integrated driver. This results in energy savings of up to 50 percent as compared to the present CFL technology, and 30 percent as compared to other LED products. And, if you thought this was remarkable, hear the next part out: the  LR6-10L will also have around a whopping 50,000 hours of lifespan, which essentially doubles up its value in regard to conventional LEDs. Moreover, the product will maintain color consistency over the rated lifetime, with an high luminous effect complementing its functionality.
Via: Cree