Thought sustainable buildings are boring? Think again! As this stunning house in Lorraine, France is certainly going to change your perception. This stunning 4,000-square-feet home with glass facade and industrial appeal is made out of more than 1,300 recycled tires and about 10,000 repurposed wine and liquor bottles.
Owned by Anthony S. Cronk and Melissa Fregoe-Cronk, the house is not only exceptionally built, but environmentally-friendly at the same time. Instead of taking help from professional architects like most of the other sustainable home projects, this cozy abode is created by Mr. Cronk almost single-handedly.
The Cronk Tire House is built in the Earthship style, featuring all the discarded materials that would otherwise end up in scarp. Mr. Cronk collected old tires from area repair shops, junkyards and Craigslist users. All these recycled rubber tires were further assembled together and filled with mud that serves as a thermal mass. The thermal mass helps in drawing heat from the sun during daytime and release all the heat at night.
Moreover, gaps in the tire wall were filled with mud and concrete, and then covered in stucco on both sides. Apart from all that, wine bottles were turned into elegant light fixtures for the living room, giving pleasant ambiance to the area. The house is cleverly positioned at an angle that maximizes heat during winter and also avoids overheating during summer. Rain water harvesting points are also present for collecting water for multiple uses in home, as well as greenhouse that's at front section of the house.
Before this, we've seen practical use of tires in form of elegant furniture pieces. But Mr. Cronk has shown the world that old tires can also be used to create beautiful and fully-functional architectural designs. Mr. and Mrs. Cronks along with their three children, 7-year-old Daphne, 5-year-old Maddox and 1-year-old Delilah are planning to move into their new home in a couple of weeks. It took total 5 years of efforts to complete the sustainable house by Cronks family. But the resulting house is surely worth all the hard work and determination.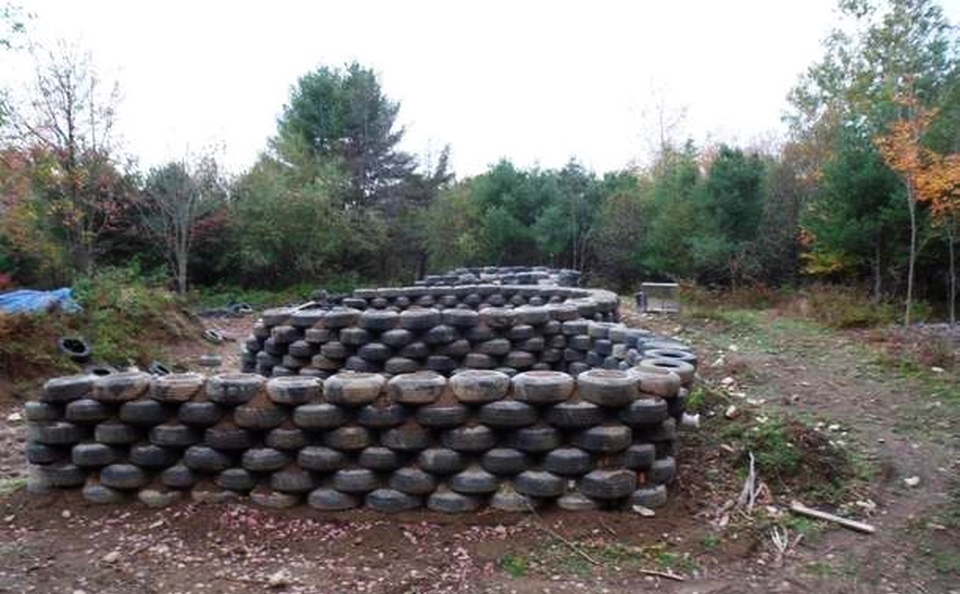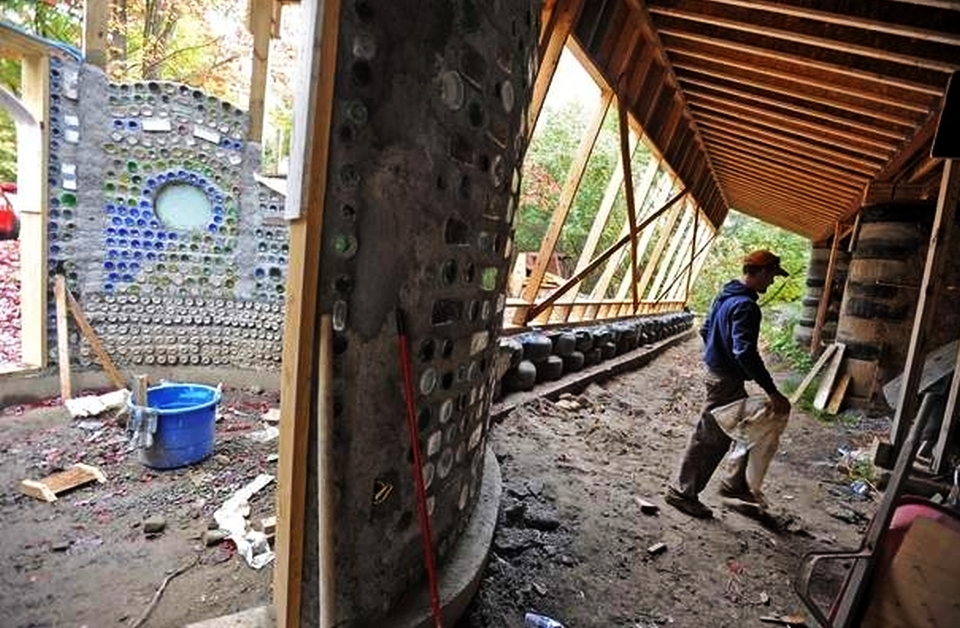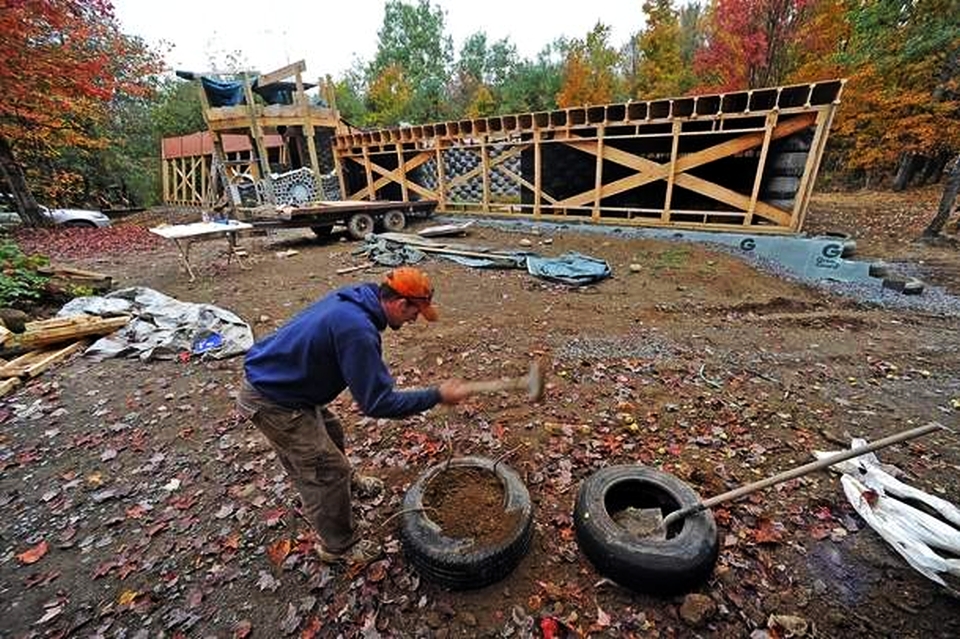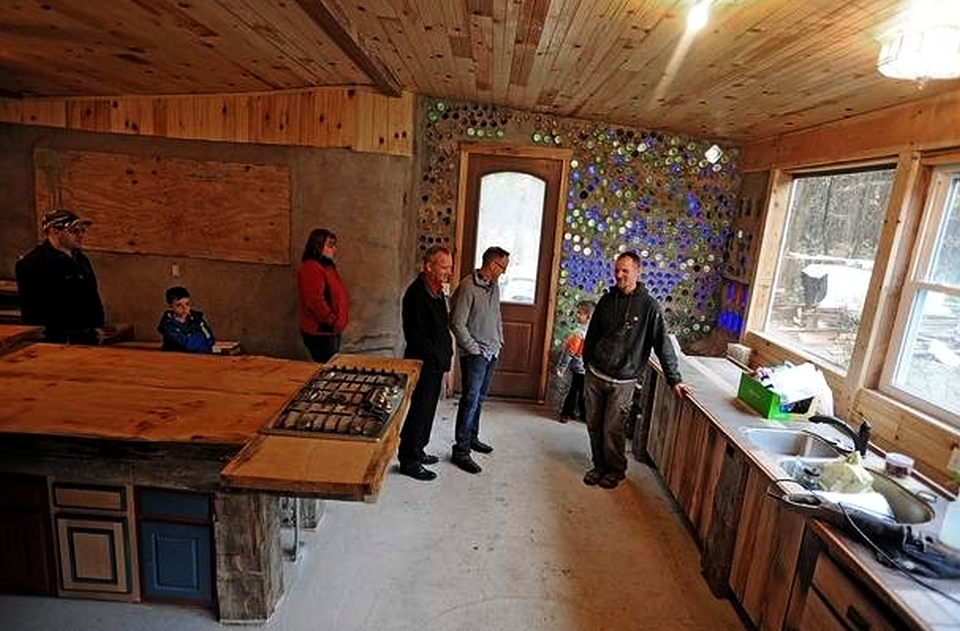 Via: Watertown